New home for the Central Alberta Child Advocacy Centre
The Central Alberta Child Advocacy Centre is moving
A new interim home for the CACAC 
The Central Alberta Child Advocacy Centre has a new place to call home. The CACAC is thrilled to announce they have found an interim space to operate before the permanent move to RDC campus.
The CACAC has seen rapid growth since opening in late 2017 – with case numbers continuing to increase instrumentally year after year, the need for support is greater than ever. With the increased volume of cases and clients comes the inevitable increase of required space – and thanks to some wonderful individuals, a new space, a larger space, has been found.
"We have been needing a new space for quite some time now. We have been seeing a high rise in our numbers over the past year, with a surge in demand of our support services like our Court Prep Program and Mental Health Therapy – but we are running at full capacity. This new location gives us the space to provide all of our services and gives us the opportunity to support even more children and families who need us." – Mark Jones, CEO
The CACAC's new office is in Red Deer's Capstone District, located in the Westview Business Centre building. The space is over 12,500 sq, tripling the size of the original space, and includes 5 family waiting rooms, two interview rooms, two mental health therapy rooms, an advocate volunteer office, and a large educational space. The ability to have two interview rooms is vital for the CACAC, as the Centre has been seeing an upwards of 10 interviews a day. In the past year, the CACAC has also welcomed 2 more RCMP Forensic Interviewers, now operating with 3 in-Centre members. "As an integrated partner, the RCMP are excited for the CAC to open their new child friendly space in Red Deer. This new building is the beginning of an exciting new chapter for the CAC. The RCMP are continually encouraged by the bold steps the CAC has made to improve the lives of Central Alberta children and their families." Sgt Ian Ihme Red Deer RCMP-GRC
The organization is still working on constructing the new building on RDC Campus and is hoping to be in by August 2022.
This move was made possible thanks to help and generosity of the Central Alberta community. The CACAC would like to extend a special thank you to John & Joan Donald, and Jack & Joan Donald of River Valley Properties for the creative lease agreement and for their individual contributions.
The team would also like to thank those who helped facilitate this exciting move: Brett Salomons of Salomons Commercial, Reid & Wright Advertising, Phil Stork Outsource Installation, Mark McCleod and Bill Robinson from Sorento Custom Homes and Winmar Restoration. Thanks to the work of these individuals and businesses, the space already feels like home – and it is a safe and welcoming place for a child to share their story.
Please visit centralalbertacac.ca to learn more about the community support services the CACAC offers. Collectively, we can end child abuse.
Evaluation Assistant – Part-time Casual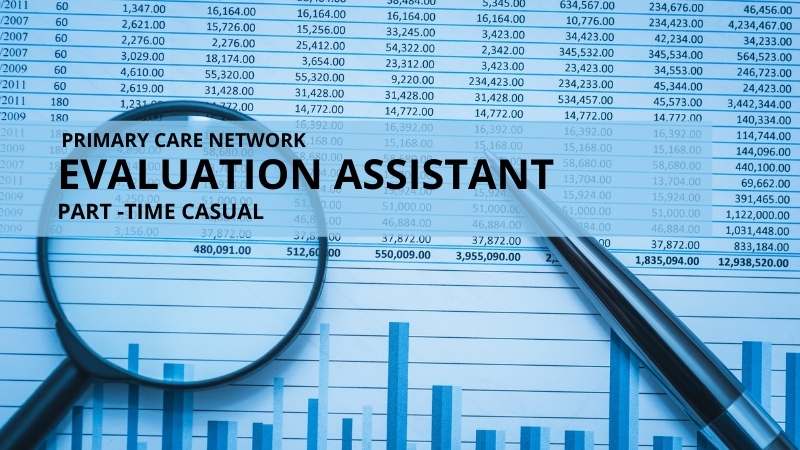 Evaluation Assistant – Part-time Casual
The Evaluation Assistant will be part of the Evaluation Team at the Red Deer Primary Care Network (RDPCN) working under the direct supervision of the Evaluator. The main responsibilities include data collection, data entry, as well as supporting both analysis and reporting for a broad spectrum of RDPCN programs and services. The successful candidate should be competent at working both independently and in a team environment; accurately managing data, and contributing to high quality reports and other deliverables.
Key Strengths of Candidates;
Bachelor degree in social sciences or health-related area
Experience in applied research or evaluation, quantitative and/or qualitative (minimum 2
years preferred)
Excellent command of Microsoft Excel, Word, Power Point and Outlook
Strong written and verbal communication skills
Detail orientated and organized
Able to work flexible hours with some evenings
and/or weekends.
This position is part-time casual, with varying hours
Act now. APPLY
Submit your curriculum vitae to [email protected] (with "Evaluation Assistant" in the subject line), or by fax to 403.342.9502. A full job description can be found at https://rdpcn.pcnpmo.ca/Careers.
Closing date: April 19, 2021 or until a successful candidate is found. Only candidates selected for an interview will be contacted.
Four shot and two in custody on Central Alberta O'Chiese First Nation
From Alberta RCMP 
Police responding to active threat on O'Chiese First Nation 
At 5:08 p.m. on April 5, 2021, Rocky Mountain House RCMP received a complaint of a male shot at residence on the Sunchild First Nation. A second report of a shooting was received at 5:34 p.m. at the Marketplace on the O'Chiese First Nation and reports of second male had also been shot. At 5:55 p.m. a third report of a shooting at a residence was received with two males being reported as having been shot.
RCMP officers from neighboring detachments along with the RCMP Emergency Response Team, Air Services and Police Dog Services PDS) were called in to assist.
With the assistance of the O'Chiese Fire Department, residents were advised to shelter in place.
One suspect was tracked by Air Services and arrested by RCMP members on the ground.
PDS located a track near one of the scenes and as a result a second suspect was located and arrested.
The investigation indicates that the suspects were both travelling on an ATV and then after the initial shooting, the suspects stole the victim's ATV.
The four adult male victims aged 18, 19, 20 and 34 were evacuated from the scene and transported to a local area hospital.  Two of the victims, the 34 year-old and 19-year-old were then transported by STARS to Calgary and Edmonton hospitals. Three of the victims are reported to be in stable condition. The 34-year-old male was reported to be in serious but stable condition.
Keith Beaverbones (28) and Zachary Yellowface (19) both from the O'Chiese First Nation, have each been charged with four counts of attempted murder.
In addition, Zachary Yellowface has also been charged with:
Unauthorized possession of a firearm
Possession of a firearm knowing the possession is unauthorized
Possession of a prohibited firearm
Theft of a motor vehicle
Flight from peace officer
Resist arrest
After a Judicial hearing both Beaverbones and Yellowface have been remanded and will be next appearing in Rocky Mountain House Provincial Court on April 7, 2021.
"This is a nightmarish situation for everyone involved, including the police, but most importantly for the members of the community" said S/Sgt. Carl Dinsdale of the Rocky Mountain House Detachment. "I'm thankful that there was no loss of life during this event, and grateful for the quick response by members from Rocky Mountain House and surrounding Detachments, as well as local EMS, RCMP Air Services, Police Dog Services and the Emergency Response Team. It was the timely response by all these members, units and partner emergency services that was the key to the quick apprehension of these two suspects without further injury or loss of life."
As these matters are now before the courts, no further information will be provided.