New home for the Central Alberta Child Advocacy Centre
The Central Alberta Child Advocacy Centre is moving
A new interim home for the CACAC
The Central Alberta Child Advocacy Centre has a new place to call home. The CACAC is thrilled to announce they have found an interim space to operate before the permanent move to RDC campus.
The CACAC has seen rapid growth since opening in late 2017 – with case numbers continuing to increase instrumentally year after year, the need for support is greater than ever. With the increased volume of cases and clients comes the inevitable increase of required space – and thanks to some wonderful individuals, a new space, a larger space, has been found.
"We have been needing a new space for quite some time now. We have been seeing a high rise in our numbers over the past year, with a surge in demand of our support services like our Court Prep Program and Mental Health Therapy – but we are running at full capacity. This new location gives us the space to provide all of our services and gives us the opportunity to support even more children and families who need us." – Mark Jones, CEO
The CACAC's new office is in Red Deer's Capstone District, located in the Westview Business Centre building. The space is over 12,500 sq, tripling the size of the original space, and includes 5 family waiting rooms, two interview rooms, two mental health therapy rooms, an advocate volunteer office, and a large educational space. The ability to have two interview rooms is vital for the CACAC, as the Centre has been seeing an upwards of 10 interviews a day. In the past year, the CACAC has also welcomed 2 more RCMP Forensic Interviewers, now operating with 3 in-Centre members. "As an integrated partner, the RCMP are excited for the CAC to open their new child friendly space in Red Deer. This new building is the beginning of an exciting new chapter for the CAC. The RCMP are continually encouraged by the bold steps the CAC has made to improve the lives of Central Alberta children and their families." Sgt Ian Ihme Red Deer RCMP-GRC
The organization is still working on constructing the new building on RDC Campus and is hoping to be in by August 2022.
This move was made possible thanks to help and generosity of the Central Alberta community. The CACAC would like to extend a special thank you to John & Joan Donald, and Jack & Joan Donald of River Valley Properties for the creative lease agreement and for their individual contributions.
The team would also like to thank those who helped facilitate this exciting move: Brett Salomons of Salomons Commercial, Reid & Wright Advertising, Phil Stork Outsource Installation, Mark McCleod and Bill Robinson from Sorento Custom Homes and Winmar Restoration. Thanks to the work of these individuals and businesses, the space already feels like home – and it is a safe and welcoming place for a child to share their story.
Please visit centralalbertacac.ca to learn more about the community support services the CACAC offers. Collectively, we can end child abuse.
Red Deer Recovery Community will offer hope for residents from Central Alberta and around the world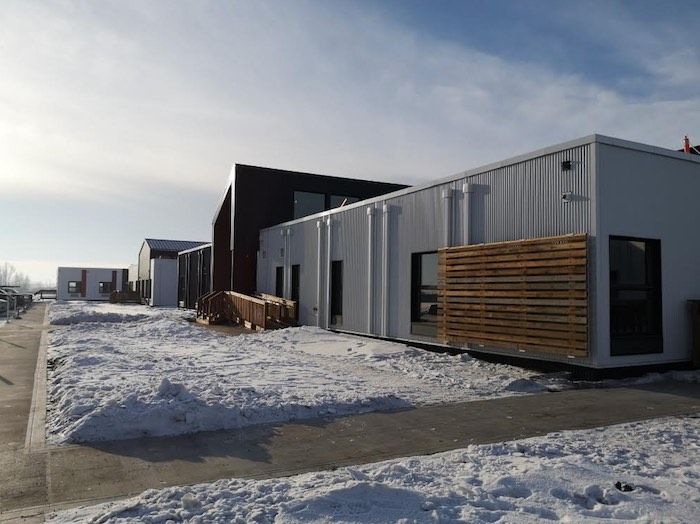 Central Albertans won't be the only ones paying close attention to the official opening of the Red Deer Recovery Community next month. According to Marshall Smith, Chief of Staff to Premier Danielle Smith, jurisdictions from across North America will be looking to the Red Deer Recovery Community for potential answers to their own issues. Red Deer Recovery Community will be the first of 11 the province is opening over the coming months.
Cities across North America and beyond have been battling an addictions crisis, and losing. As the number of homeless people and the number of fatal overdoses continues to rise, cities are looking for new solutions. After years of slipping further behind, Alberta has decided on a new approach to recovery and Marshall Smith has been leading the charge.
Smith is a recovering addict himself. A political organizer from BC, he once worked for former Premier Gordon Campbell. His own crisis started with alcohol, then moved to cocaine dependency before he eventually succumbed to methamphetamine use. The successful political operative found himself without work and living on the street for over four years. Eventually he benefited from a 35 day stay in a publicly funded recovery centre in BC.
Former Alberta Premier Jason Kenney brought Smith to Alberta to head up the UCP's addictions and recovery file. His personal experiences and incredible comeback story are at the heart of Alberta's new approach.
While the success of recovery programs vary, Marshall Smith and Dr. Christina Basedow of the Edgewood Health Network (operators of Red Deer Recovery Community) say with the right treatment and the right amount of time, they expect a very high rate of successful recoveries. Smith says the province won't give up on patients, even if some have to go through more than once.
The Recovery Community is central to this new approach, but patients who will be able to stay for up to a year, will need somewhere to go when they leave. This week the province also announced the Bridge Healing Transitional Accommodation Program in Edmonton. This "second stage" housing will ensure former addicts have a place to stay upon leaving addiction treatment centres. This will be their home in the critical days following treatment when they need to reestablish their lives by finding work or educational opportunities.
Red Deer Mayor Ken Johnston feels the 75 bed Recovery Community will be transformation for Central Alberta. Mayor Johnston says all Central Albertans will play an important role in helping former addicts when they leave the Recovery Community.
Construction of the Red Deer Recovery Community is all but complete.
Thursday, municipal and provincial politicians toured the facility and were introduced to the operators of the new facility. Dr Christina Basedow, Western VP of Edgewood Health Network teamed up with Nicholas Milliken, Alberta's Mental Health and Addiction Minister, to take questions about operations.
Premier Danielle Smith made the trip to Central Alberta to offer support for the project and see the facility first hand.
Red Deer Mayor Ken Johnston and Premier Danielle Smith listen to Chief of Staff Marshall Smith
Marshall Smith explains aspects of the Recovery Community to Premier Danielle Smith, Red Deer Mayor Ken Johnston and Red Deer MLA's Adriana LaGrange and Jason Stephan
In the days leading up to an official opening expected in February, Edgewood Health Network is finalizing the admission process which will see the first batch of up to 75 people suffering addictions moving into single and double occupied rooms.
The new 75-bed facility, will begin accepting residents battling addictions in February. Those residents will stay for up to a full year accessing medications, programming and developing life skills.
In the meantime the province expects a recovery industry will be developing in Red Deer including second stage housing opportunities and counselling.
I Can Get Through Anything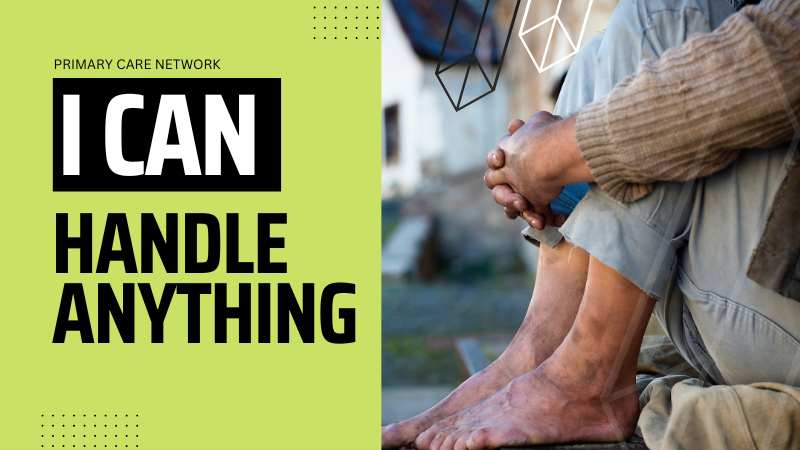 Kristy was addicted to living on the streets of Vancouver when she started the methadone clinic there. She suffered from pain due to degenerative disc disease, diabetes and neuropathy of her feet. She decided to move to Red Deer and was able to transfer to the methadone clinic here to continue her treatment. When the clinic closed in December 2020 she became a patient at the RDPCN Street Clinic.
Kristy says "They hit it out of the park" referring to the care she receives there. "They have linked me with the diabetes centre and I am just starting Hep C treatments. I get very good care for all of my health concerns. The staff listens to me, is down to earth, doesn't judge and actually builds me up. Between the Methadone Clinic and the Street Clinic, they have changed my life immensely. It is 1000% different. I now have family in my life, my mom, my kids, and my grandkids. I own a car, have a place to live and work some. I have had my dog for 10 years now and he is my therapy and keeps me grounded. My self-esteem is so much better. I know I will be OK and that I can get through anything."
Click here to learn more about the Red Deer PCN.