Canada's Forestry Sector is World-Class. Here's Proof.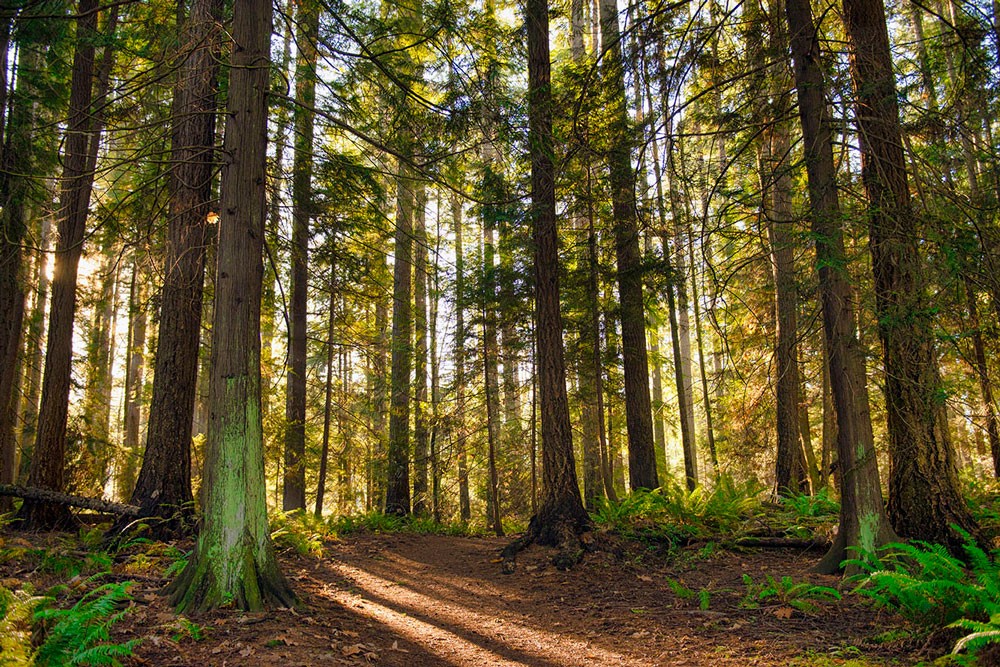 Most Canadians already understand that Canada's forest industry is world-class. Compared to most other nations with the largest forest industries, we go above and beyond the standard call to reduce the environmental impacts associated with harvesting trees.
Home to about a third of the boreal forest found globally, Canada currently has several sustainable initiatives in place to make sure our forested lands regenerate accordingly. Through continued research and development, these initiatives are ever-evolving to further advance Canada's global leadership in sustainable forest management practices.
Here are several facts showing just how Canada's forest sector is world-class, which should be excellent examples for other nations looking to up their game on sustainable forestry practices in the pursuit of a healthier global environment.
12 Facts on Sustainable Forestry Practices in Canada
#1 – Canada has one of the lowest deforestation rates in the world, with just 0.01% of total deforestation in 2018 – much lower than that seen in the Amazon.
#2 – Canada's boreal wetland habitats are well protected. In Ontario and Quebec, for example, at least 50% of the wetland-rich northern boreal regions are protected by the provincial government.
#3 – Canada's forestry sector is investing heavily into reforestation efforts, planting roughly 600 million new trees annually.
#4 – Canada's forestry sector has reduced its greenhouse gas (GHG) emissions substantially; From 2007 to 2017, the industry dropped energy use by 24% and total fossil GHG emissions by 40%.
#5 – Canadian law requires any disturbed forests by industry must be 100% reclaimed.
#6 – Canada's forestry sector has committed to help remove 30 megatonnes of CO2 per year by 2030, a substantial amount that will contribute to improving our country's emissions profile considerably.
#7 – More than 440 million seedlings were planted across Canada in 2018.
#8 – As of 2016, around 200 million of Canada's 348 million hectares of forests had a long-term forest management plan.
#9 – Today, roughly half of Canada's forests are certified to third-party standards of sustainable forest management.
#10 – Canada's boreal forest is largely undisturbed, with 80% of it being relatively untouched and free of industrial disturbance.
#11 – Since 1990, less than 0.5% of Canada's forested lands have been converted to a non-forest land use.
#12 – Canada will be the first nation in the world to launch a satellite that will specifically monitor wildfires – nothing else.
Sources: Natural Resources Canada, Forest Products Association of Canada
Canada is a Leader in Sustainable Forestry – We Should Be Proud!
The evidence is in, and it's clear that Canada is a global leader in sustainable forestry practices. Learn more about why this matters by joining our conversations on Facebook, Twitter, and Instagram today – hope to see you there!
Veteran Canadian rider Mario Deslauriers wins Spruce Meadows Grand Prix
CALGARY — Canada's Mario Deslauriers and Bardolina 2 posted two clear rounds Saturday to take the Queen Elizabeth II Cup Grand Prix at Spruce Meadows.
In a jump-off with Mexico's Carlos Hank Guerreiro and Australian Katie Laurie, Deslauriers and the 12-year-old mare didn't put a rail down and topped the leaderboard with a time of 53.05 seconds.
Deslauriers said Bardolina 2 can be difficult to ride, but she was on her game Saturday in Calgary.
"Today, she jumped incredible," Deslauriers said. "She was straight like an arrow and she jumped beautiful."
Deslauriers and Bardolina 2 were Canada's lone show jumping entry in the summer's Tokyo Olympics where the duo placed 22nd.
"She was very good I think in the medal round (there)," Deslauriers said. "She had two fences down that were very cheap, but overall she jumped super well.
"Before she came here, she had to do three weeks quarantine because I was over my limit when I came back from Europe.
"Really, I jumped her one time at home, she got in the truck and came here, so I think she's matured a lot. I can count on her. I don't need to practise so much any more."
Deslauriers, 56, is from Saint-Jean, Que., but lives in New York.
The North American is the last of three September tournaments totalling $5.6 million in prize money.
Spruce Meadows resumed hosting international show jumping events after a two-year hiatus because of the COVID-19 pandemic.
This report by The Canadian Press was first published Sept. 18, 2021.
The Canadian Press
Mother and child lived in same complex as man charged in their murders: Alberta RCMP
HINTON, Alta. — RCMP in Alberta say a man charged in the deaths of a woman and her 16-month-old toddler lived in the same apartment complex as the victims, but otherwise had no connection to them.
Police say in a news release that Robert Keith Major, 53, from Hinton, Alta., has been charged with two counts of second-degree murder and one count of indignity to human remains.
Mounties in Hinton have said the bodies of the 24-year-old woman and her child were found after they'd been reported missing on Thursday night from the community 290 kilometres west of Edmonton.
Police say they are not releasing the names of the woman and child out of respect for the wishes of the family, adding the family has asked for privacy to grieve.
They say they are not seeking any other suspects in the case.
Major remains in custody and will appear in Edson provincial court on Tuesday.
Autopsies are taking place Saturday and Sunday, police say.
This report by The Canadian Press was first published Sept. 18, 2021.
The Canadian Press