Vaccine mandate and province-wide restrictions
New vaccine requirements and COVID-19 measures in Alberta
Alberta has declared a state of public health emergency and will implement new health measures to expand capacity, increase vaccination rates and reduce transmission of COVID-19.
New temporary health measures to help slow the spread of COVID-19 will apply provincewide. This includes new restrictions on restaurants, indoor gatherings, weddings and funerals, retail, entertainment venues, and indoor sport and fitness beginning Sept. 20. Measures in workplaces, indoor private gatherings, places of worship, schools and children's activities, as well as mandatory masking and physical distancing in all indoor public spaces begin Sept. 16.
Starting Sept. 20, businesses or event organizers who choose to implement a program checking patrons for government-issued proof of vaccination or a recent negative privately purchased COVID-19 test will be able to have an exemption to restrictions. If a business or service chooses not to require proof of vaccination, they will be required to adhere to the new health measures.
"We are taking necessary and critical steps to prevent our health system from being overwhelmed and once again slow the spread of COVID-19 in Alberta. These steps are not easy for anyone, but with COVID-19 hospitalizations continuing to rise, particularly amongst the unvaccinated, we have no choice but to implement the proof of vaccination measures and temporary restrictions. We have overcome past COVID-19 waves and we will once again. I strongly urge anyone who has not yet been vaccinated to do so immediately. Please protect yourself, your loved ones and your community."
"The new proof of vaccination requirements will make us all safer. This will help increase vaccination rates across the province and protect Albertans in settings that pose a higher risk of transmission. We've seen from other jurisdictions that proof of vaccinations do help encourage people to get vaccinated, and I am calling on every eligible Albertan to get fully immunized as soon as possible."
"I know Albertans, especially those who have done everything they can to keep not only themselves but their fellow Albertans safe, are tired. But I'm asking you to please continue to do the right thing to help protect our health-care system and our communities. Please continue to make safe choices, get vaccinated if you haven't already, wash hands and stay home when ill. Together, we will protect our health system and each other."
New public health measures provincewide
The following measures will take effect on Sept. 16:
Workplaces:
Mandatory work-from-home measures are in place unless the employer has determined a physical presence is required for operational effectiveness.
Private social gatherings:
Indoor private gatherings for vaccine-eligible, fully vaccinated individuals are limited to a single household plus one other household to a maximum of 10 people, with no restrictions on children under the age of 12.
Attendance at any indoor private social gathering is not permitted for vaccine-eligible individuals who are unvaccinated.
Outdoor private social gatherings are permitted to a maximum of 200 people, with two-metre physical distancing maintained at all times.
Places of worship:
Places of worship must limit attendance to one-third fire code capacity.
Face masks will be mandatory and there must be two-metre physical distancing between households or two close contacts for those living alone.
Outdoor events and facilities with no indoor portion (excluding washrooms):
No attendance restrictions, however two-metre physical distancing must be in place.
Schools (K-12):
Mandatory masking for students in grades 4 and up, plus staff and teachers in all grades. Schools that can implement an alternate COVID safety plan can be exempted from mandatory masking.
Elementary schools are to implement class cohorting.
For physical activities in schools:

Youth aged 18 and under are not required to mask or maintain two-metre distance when engaged in physical activity.
There are no restrictions on outdoor activities.
Indoor sports/performance/recreation/special interests are permitted with requirements for two-metre physical distancing, where possible.
Children's sport/performance/recreation (extracurricular sports, performance, recreation and special interest):
Indoor activities are permitted, with requirements for two-metre physical distancing and masking where possible, and symptom screening for participants.
Youth aged 18 and under are not required to mask or maintain physical distancing during a physical activity, such as a team sport.
Spectator attendance is limited to one-third fire code capacity. Attendees must be masked and ensure physical distancing between different households or an individual who lives alone and their two close contacts.
There are no restrictions on outdoor activities.
Children's activities:
Children's day camps must have two-metre physical distancing between participants and masking indoors.
Children's overnight camps must follow cohort models.
The following measures will take effect on Sept. 20:
Restaurants:
Outdoor dining only with a maximum of six individuals per table (one household or two close contacts for those living alone).
Liquor sales and consumption restrictions (10 p.m. sales and 11 p.m. consumption) apply.
Restaurants are eligible to implement the Restrictions Exemption Program.
Weddings and funerals:
All indoor ceremonies and services are limited to 50 attendees or 50 per cent fire code capacity, whichever is less.
No indoor receptions are permitted.

The hosting facility would be eligible to implement the Restrictions Exemption Program.

All outdoor ceremonies and services for weddings and funerals must be limited to 200 attendees. Outdoor receptions are required to follow liquor sales and consumption restrictions (i.e., sales end at 10 p.m. and consumption ends by 11 p.m.).

The hosting facility would be eligible to implement the Restrictions Exemption Program.
Retail, entertainment and recreation facilities (includes any indoor venues, libraries, conferences, rental spaces, concerts, nightclubs, casinos and similar):
Attendance is limited to one-third fire code capacity and attendees are only permitted to attend with their household or two close contacts for those living alone. Attendees must be masked and have two-metre physical distancing between households.

These facilities are eligible to implement the Restrictions Exemption Program.
Adult (over 18 years old) sport, fitness, performance, and recreation:
Indoor activities:

No indoor group classes or activities are permitted.
One-on-one training or individual workouts are permitted but three-metre physical distancing is required.
No contact between players; indoor competitions are paused except where vaccine exemptions have been granted.
These facilities and programs are eligible to implement the Restrictions Exemption Program. Specific exemptions may also be granted on a case-by-case basis.

There are no restrictions on outdoor activities.
Restrictions Exemption Program
Starting Sept. 20, vaccine-eligible individuals will be required to provide government-issued proof of immunization or a negative privately paid COVID-19 test from within the previous 72 hours to access a variety of participating social, recreational and discretionary events and businesses throughout the province.
To enter certain spaces that are participating in the program, including restaurants, bars and indoor organized events, people aged 12 and older will be required to show their proof of vaccination or a negative recent test result.
Businesses that implement the Restrictions Exemption Program would operate as usual, provided they are serving only people who have proof of immunization or who have a recent privately paid negative test, as per the requirements in place. This means they could immediately and without restriction serve any individual eligible for vaccination who:

Has proof of double vaccination (note that for a transitional period between Sept. 20 and Oct. 25, proof of a single dose would be considered acceptable as long as the dose was given two weeks or more before the time of service).
Has documentation of a medical exemption.
Has proof of a recent (within the previous 72 hours) negative COVID-19 test (either PCR or Rapid Test). The test may not be from Alberta Health Services or Alberta Precision Laboratories.
Those under age 12 would not need to provide proof of immunization or a negative test to enter a participating business.
This program would not apply to businesses or entities that need to be accessed for daily living.

Albertans can access copies of their COVID-19 vaccination records through MyHealth Records. For the time being, Albertans should avoid logging into MyHealth Records to download their records. The printable card, which was going to be made available on Sept. 16, will now be available on Sept. 19.
Get fully vaccinated
More than 79.5 per cent of eligible Albertans are now protected with at least one dose of COVID-19 vaccine and 71.4 per cent are fully vaccinated. Vaccines dramatically reduce the risk of severe outcomes and the risk of infection.
Vaccines are the most powerful tool in the fight against COVID-19. Vaccine appointments are widely available through AHS or participating pharmacies and physician clinics. Book yours at alberta.ca/vaccine. First doses are also available at select walk-in clinic locations. Two doses provide maximum effectiveness and long-lasting protection.
Exercise in 'patience' pays off for Kadri, says winning a factor in joining Flames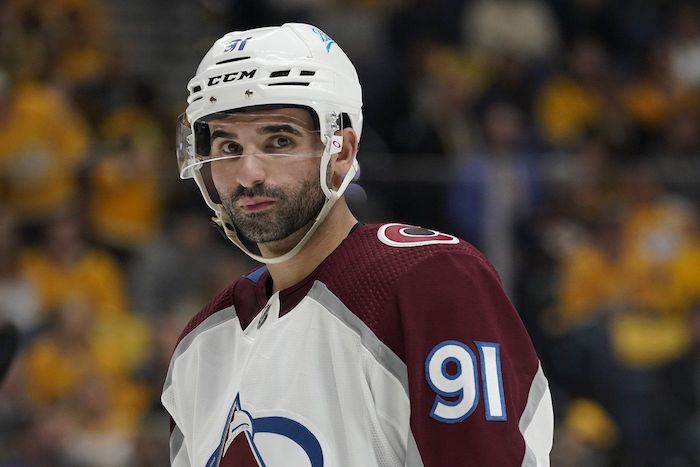 By David Alter
Nazem Kadri said the Calgary Flames expressed interest the moment he became an unrestricted free agent, but it was an "elaborate process" before he finally signed on the dotted line on Thursday.
"The patience definitely did me some good," Kadri told reporters in a Zoom call Friday. "There were some decisions to be made."
The Flames' wild off-season took another dramatic turn Thursday when the team signed the coveted free agent to a seven-year, US$49-million deal.
Before the deal could be made official, Calgary sent forward Sean Monahan and a conditional 2025 first-round pick to the Montreal Canadiens for future considerations in a move to create salary cap space for Kadri's contract.
"That's part of the reason why it's been taking so long," Kadri said from Paris, where he is on vacation.
The 32-year-old Kadri was one of the biggest names available in free agency after an all-star season with Colorado that ended with the Avalanche winning the Stanley Cup.
The benefits of returning to Canada, where his NHL career started, and taking part in the 'Battle of Alberta' with the provincial-rival Edmonton Oilers were benefits to signing with the Flames, but what ultimately led him to sign was how close he feels the team is to winning a Stanley Cup.
"Ultimately, it's about winning and that played a huge factor in me coming to Calgary," Kadri said. "The time is now and it certainly can be close with the moves we've made and me hopping on board."
The 31-year-old Kadri had 87 points (28 goals, 59 assists) in 71 games for the Avalanche in 2021-22. He added 15 points in 16 playoff games, including the overtime winner in Game 4 of the Stanley Cup final against Tampa Bay.
That was his return to action after being injured in Game 3 of the Western Conference final after being hit from behind by Edmonton forward Evander Kane.
Kadri's addition capped a wild off-season for the Flames that saw star forward Johnny Gaudreau walk away in free agency.
The Flames' leading scorer last season (115 points), and a finalist for the Hart Trophy as league MVP, Gaudreau informed the Flames before the start of the free agency period that we would not be re-signing with the Flames in a desire to move closer to home.
The New Jersey native signed a seven-year, $68.25-million contract with the Columbus Blue Jackets when free agency opened on July 13,.
Calgary was then informed that forward Matthew Tkachuk, who had a breakout season with 42 goals and 104 points, would not sign a contract extension after the upcoming season.
What looked like a potential nightmare for Calgary started to turn around when the Flames dealt Tkachuk to Florida for a package that included forward Jonathan Huberdeau, who had 115 points last season, and defenceman Mackenzie Weegar.
The Flames then locked up Huberdeau long-term with an eight-year, $84-million contract extension.
"It's alarming to anybody when you lose players of that magnitude," Kadri said. "But I think Brad (Flames GM Brad Treliving) has done a great job getting some return and valuable players."
This is not the first time the Flames have tried to add Kadri to their roster. The Flames attempted to acquire him from the Toronto Maple Leafs in 2019, but Kadri used the no-trade clause in his contract to veto the deal. Kadri was then traded to the Avalanche on July 1, 2019.
"I didn't see myself leaving (Toronto)," Kadri said about the situation. "That had nothing to do with the city of Calgary or the organization, I just wanted to stay where I was.
"It's important for me to clarify that. I think it's important because I've always admired the city of Calgary and Canada in general. I'm a Canadian boy. I love playing in Canada but it's certainly ironic, but it was always a team that was on my radar."
Kadri was selected seventh overall by Toronto in the 2009 NHL draft and has 512 points (219 goals, 293 assists) in 739 career games with the Maple Leafs and Colorado.
The London, Ontario native has yet to have his day with the Stanley Cup, but his plans include taking it to his hometown.
He also said he's going to bring it to Toronto, where he spent his first eight NHL seasons.
"I've done a lot of growing up in that city as well and there's been lots of supports of mine there," he said.
This report by The Canadian Press was first published Aug. 19, 2022.
'Just horrid': Police watchdog now investigating death of man in Alberta RCMP cell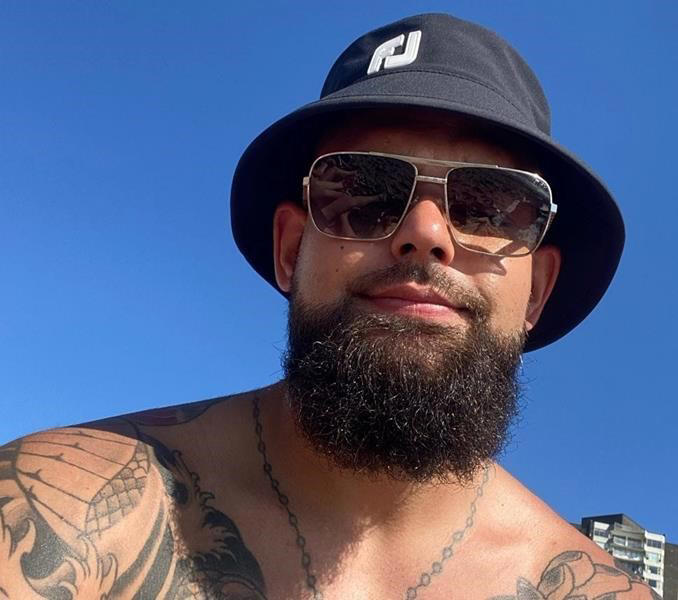 CALGARY — An Alberta man is hoping for answers now that the province's police watchdog is investigating the death of his son while in RCMP custody.
Addison Hartzler, 30, was found dead in an RCMP holding cell in Grande Prairie, Alta., on June 3, nine hours after he was arrested for public mischief on suspicion he had falsely reported a break-and-enter at the home where he was staying.
Greg Hartzler said he was told his son was acting in a "psychotic and delusional" manner, but police didn't call paramedics or have him assessed by a doctor.
"They never even sought any medical attention in the entire nine hours they had him in custody. At no point in time was he ever assessed medically," Hartzler told The Canadian Press Thursday.
"If they had, I believe he would have gone to the hospital in Grande Prairie directly from the house instead of the holding cell."
The case was being investigated by RCMP, but Hartzler requested the Alberta Serious Incident Response Team look into it.
He was only informed Wednesday that ASIRT had taken over the investigation as of Aug. 9.
Hartzler said he wants to know if the RCMP was negligent in his son's death and to protect other parents from going through a similar experience.
"Oh, Lord — If we can be an advocate for this, I guess maybe that's our lot in life," Hartzler said.
"From a father's perspective and a family's perspective, it's just horrid. We were expecting him to be at our house that morning. By noon he was planning to leave Grande Prairie to come to his brother's graduation," he said.
Hartzler said his son had been in the Grande Prairie area northwest of Edmonton since April looking for work. He said they talked a day before his son's death and the younger Hartzler seemed fine as he watched an NHL playoff game.
The father said he is relieved ASIRT is investigating.
"We're trusting that we at least get somewhat of a better investigation with ASIRT doing it and hopefully more objective than what I believe RCMP (would do), even though it was their special unit. We're hopeful we will get a more thorough investigation," Hartzler said.
"At the end of the day, everything and every direction we turn to points to negligence. As Canadian people, we have to start saying enough is enough and the RCMP has to be held accountable for these types of actions."
An RCMP spokeswoman said it's not unusual for the special unit to do the investigation on cases where there are injuries to people in custody.
"What typically occurs is that even though it remains with us, there is an ongoing process where information about the investigation is shared with ASIRT so they have awareness of what happened and the facts and information as it progresses," said Cpl. Deanna Fontaine.
"In this case, in the course of that, a decision was made by ASIRT to take it back."
Alberta Justice said the original decision to leave the investigation with the RCMP was made due to a lack of resources with ASIRT at the time.
"ASIRT's resourcing issues at the time were well known and were raised in correspondence with the Hartzler family's lawyer in the interest of being fully transparent regarding the capacity challenges the agency was facing," said spokesman Jason van Rassel.
"We can now confirm that the director of law enforcement referred this case to ASIRT for investigation on Aug. 9. As this matter is now with ASIRT, Alberta Justice and Solicitor General isn't able to provide further comment."
This report by The Canadian Press was first published Aug. 18, 2022.
Bill Graveland, The Canadian Press