Randi Boulton lights up Fionn MacCool's on Sept 23rd
Randi Boulton, featured in the above video, performs here on September 23rd.  At Fionn MacCool's, enjoy the best of both food and drink in an atmosphere that encourages sharing good times with family and friends. Join us for lunch, dinner, late nights and live music. There's always something happening at the Pub! Check out some of the great entertainment we have coming over the next few months.
As mentioned, on September 23rd, local favourite Randi Boulton performs.  Here's what she says about herself:
I'm a Canadian singer/songwriter/musician whose roots run deep in Alberta. I was raised on a farm outside of Big Valley but live in Red Deer, Alberta, Canada. Music has always been a passion of mine despite having no music program at the school I attended. Besides childhood piano lessons and a couple of guitar/vocal lessons, I play by ear and basically, self-taught. I know that a good song is much more than theory and prefer to sing with pure, raw emotion. Singing is something that I've been doing for as long as I can remember. Often I found myself alone with my piano and guitar playing melodic sounds with a flood of thoughts running through my mind, turning into a song and putting me in a place of peace and solitude. Writing was never intentional but I always felt it came naturally. It all started when I won first prize in a talent show with my mom when I was 12. Then winning a song writing contest for Chinooks Edge School Division when I was 14. It was my first performance in front of 587 people on a grand piano playing a piece that had "won" or been recognized for something.
There are a number of Randi's videos on the internet so take a look.  In the meantime, we really like this one because it so nicely shows off her voice and her songwriting abilities.
Be sure to remember us for Happy Hour! Monday to Friday, enjoy the following drink specials from 3pm to 6pm…
Beer Sleeves 14oz – $4.95
Pints 20oz – $6.50
Tankards 23oz – $8.00
5oz house red or white wine $4.95
8oz house red or white wine $7.95
*4 for $12 shots all day long ! 1oz
We are open during the following hours:
Monday: 11am – 12am
Tuesday: 11am – 12am
Wednesday: 11am – 12am
Thursday: 11am – 1am
Friday: 11am – 2am
Saturday: 11am – 2am
Sunday: 11am – 12
CLICK HERE for more about the fabulous Fionn MacCool's!
Wild TV launches streaming app for hunting enthusiasts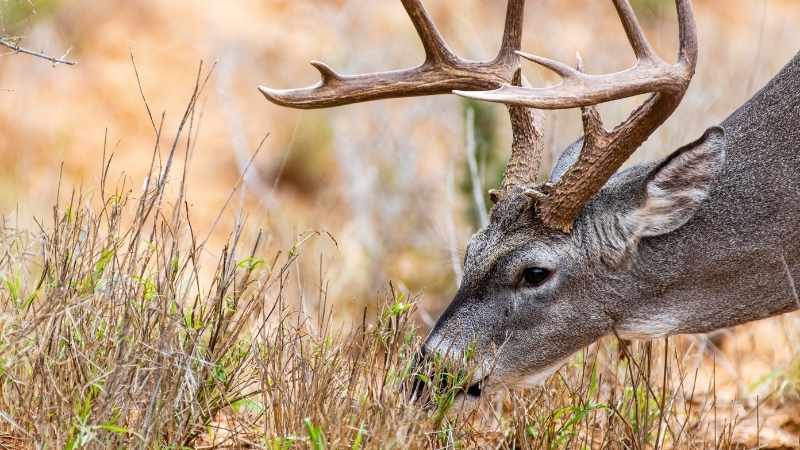 Wild TV launches streaming app for hunting enthusiasts
If you're a hunter, or an enthusiast, this new APP from Edmonton's Wild TV Inc might be the perfect addition to your entertainment options.
Wild Television Network (Wild TV), the number one hunting, fishing, and outdoor lifestyle television channel in Canada, is launching its subscription streaming service, The Wild TV App, to provide its fans in North America access to its trove of hunting content anywhere and anytime.
After running a successful linear TV channel for over two decades, Wild TV expands its services to offer hunting enthusiasts a new way to experience its unparalleled hunting content with The Wild TV App for only $4.99 per month or $39.99 per year.
The Wild TV App will feature shows made by hardcore hunters who share their stories, lessons and experiences from the most exceptional hunting environment globally – the Canadian Wild. It will also include the network's hit shows, including How to Hunt, The Edge, Trapping Inc., Mitchell Payment's Moment of Truth and Non-typical Nation, to name a few.
Ryan Kohler, President of Wild TV Inc., said the Wild TV App would complement their linear television service and help further realize their vision of building the strongest hunting community in the world by promoting excitement, wellness and conservation.
"The launch of The Wild TV App marks the beginning of a new era for us and our fellow Wilders. We know what makes a great hunting entertainment because we eat, sleep and breathe hunting. Every show in The Wild TV App is hand-picked by a hunting expert," he said.
"With The Wild TV App, we also want to bring people closer together and inspire them to get outside to hunt. We want to further strengthen the hunting community by entertaining, sharing knowledge and respecting the ecosystem," Kohler added.
The Wild TV App is available on all Apple and Android devices, Roku devices, Amazon Fire TVs and Fire Sticks, Samsung Smart TVs, LG Smart TVs, and the web www.wildtvplus.ca.
About Wild TV:
The Canadian wilderness has the best hunting in the world and we want you to explore what makes it so great. Wild TV is the only viewing platform for hunting enthusiasts made by hardcore hunters that share stories, lessons, and experiences from the most exceptional hunting environment in the world – The Canadian Wild.
Our shows are made by hunters, for hunters! We know what makes great hunting entertainment because we eat, sleep and breathe hunting. Every show is hand-picked by a hunting expert, who would rather be outside hunting.
We are Wild TV. Contact your local service provider to subscribe to our television channel today. Or click here to purchase the Wild TV APP and get access to exclusive hit hunting TV shows featuring some of the biggest names in the hunting world.
Alberta country stars band together on song opposing Rockies coal mining
Alberta country singer Corb Lund has banded together with a few musical friends to re-release a 12-year-old song with a new focus on the possibility of open-pit coal mining in his beloved Rocky Mountains.
The song, This Is My Prairie, features Alberta country luminaries including Brett Kissel, Terri Clark and Paul Brandt and others in a new version that Lund hopes will become an anthem of opposition to the proposed developments.
Lund says the song was first written as a story about a rancher trying to preserve countryside.
He now says the lyrics match word for word with the fight many Alberta ranchers have launched against mining development.
He says it was easy to convince other singers to join him in the release — the proceeds of which will be donated to local groups concerned about coal mining.
The Alberta government is currently waiting to hear recommendations from a panel that's been canvassing Albertans to see how, or if, they want that type of development.
This report by The Canadian Press was first published Oct. 20, 2021.
The Canadian Press