Wild TV launches streaming app for hunting enthusiasts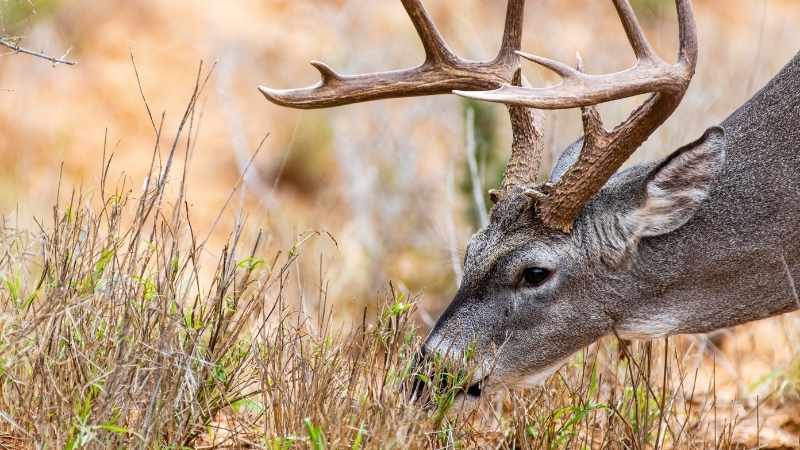 Wild TV launches streaming app for hunting enthusiasts
If you're a hunter, or an enthusiast, this new APP from Edmonton's Wild TV Inc might be the perfect addition to your entertainment options.
Wild Television Network (Wild TV), the number one hunting, fishing, and outdoor lifestyle television channel in Canada, is launching its subscription streaming service, The Wild TV App, to provide its fans in North America access to its trove of hunting content anywhere and anytime.
After running a successful linear TV channel for over two decades, Wild TV expands its services to offer hunting enthusiasts a new way to experience its unparalleled hunting content with The Wild TV App for only $4.99 per month or $39.99 per year.
The Wild TV App will feature shows made by hardcore hunters who share their stories, lessons and experiences from the most exceptional hunting environment globally – the Canadian Wild. It will also include the network's hit shows, including How to Hunt, The Edge, Trapping Inc., Mitchell Payment's Moment of Truth and Non-typical Nation, to name a few.
Ryan Kohler, President of Wild TV Inc., said the Wild TV App would complement their linear television service and help further realize their vision of building the strongest hunting community in the world by promoting excitement, wellness and conservation.
"The launch of The Wild TV App marks the beginning of a new era for us and our fellow Wilders. We know what makes a great hunting entertainment because we eat, sleep and breathe hunting. Every show in The Wild TV App is hand-picked by a hunting expert," he said.
"With The Wild TV App, we also want to bring people closer together and inspire them to get outside to hunt. We want to further strengthen the hunting community by entertaining, sharing knowledge and respecting the ecosystem," Kohler added.
The Wild TV App is available on all Apple and Android devices, Roku devices, Amazon Fire TVs and Fire Sticks, Samsung Smart TVs, LG Smart TVs, and the web www.wildtvplus.ca.
About Wild TV:
The Canadian wilderness has the best hunting in the world and we want you to explore what makes it so great. Wild TV is the only viewing platform for hunting enthusiasts made by hardcore hunters that share stories, lessons, and experiences from the most exceptional hunting environment in the world – The Canadian Wild.
Our shows are made by hunters, for hunters! We know what makes great hunting entertainment because we eat, sleep and breathe hunting. Every show is hand-picked by a hunting expert, who would rather be outside hunting.
We are Wild TV. Contact your local service provider to subscribe to our television channel today. Or click here to purchase the Wild TV APP and get access to exclusive hit hunting TV shows featuring some of the biggest names in the hunting world.
(This article was originally published on October 21, 2021)
5 Online Careers You Can Start Today From Home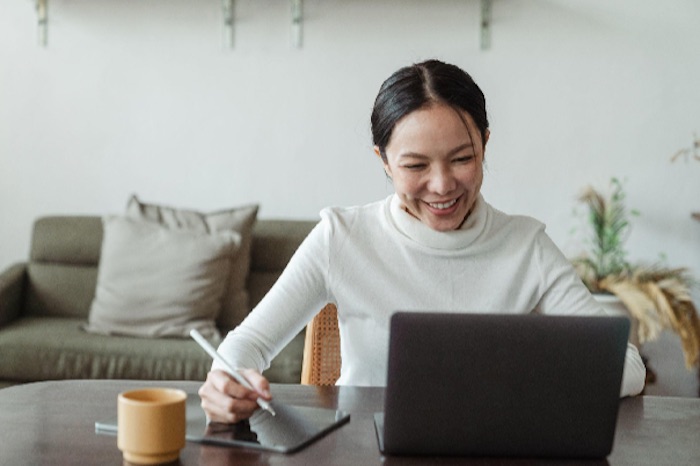 Have you been dreaming of starting a new career but don't know where to start? Check out these five online careers that can be launched today from the comfort of your own home.
Are you looking for an exciting career that you can start from the comfort of your own home? With the advances in technology, there are now more opportunities than ever to work online and make a great living. In this article, we'll explore five online careers that you can begin right away. We have teamed up with the experts from job aggregator Jooble to discuss 5 online careers you can start today from home. To start, you can check remote jobs in Edmonton to better understand the situation on the market. So if you're ready to take control of your future and find success in a digital world. Let's get started!
1. Freelance Writing: Put your writing skills to work by becoming a freelance writer and taking on projects as they come up. You can find gigs on websites like Fiverr and Upwork, or even just by reaching out to potential clients directly!
2. Virtual Assistant: Use your administrative and organizational skills to help businesses manage their day-to-day operations by becoming a virtual assistant. Consider signing up with organizations like Zirtual or Fancy Hands to get started.
3. Web Design: If you have an eye for design and a knack for coding, you can use your talents to create websites for clients as a web designer. Take the initiative to build up a portfolio of your work, and you'll be sure to find clients in no time.
4. Social Media Management: Leverage your social media skills by managing accounts and campaigns for businesses. You can set yourself apart as an expert in this field by pursuing certifications offered by organizations like Hootsuite.
5. Online Tutoring: Put your knowledge to good use by becoming an online tutor and helping students with their coursework. Websites like TutorMe can help connect you with potential clients, or you can even post ads on Craigslist or other bulletin boards.
Advantages and Disadvantages of Working From Home
When it comes to the advantages and disadvantages of working from home, there are many factors to consider. On the plus side, working from home allows for a great deal of flexibility in terms of scheduling and greater control over daily tasks. This can be particularly appealing to individuals who struggle with traditional work environments or have difficulty commuting. Additionally, those who are self-employed may benefit from the tax breaks or deductions available to them. On the other hand, working from home often requires you to be highly organized and disciplined in order to maintain productivity, which can be challenging for some people.
Ultimately, each of these online careers has its own pros and cons that should be weighed when deciding which is the best fit for you. Consider your skills, interests and personality type to find something that works for you and get started today!
The Future of Remote Work
The future of remote work is brighter than ever. In the coming years, more and more people will find themselves working remotely as advances in technology continue to make it easier and more cost-effective for businesses to hire remote staff. As the number of remote workers increases, so too do the number of opportunities available for those looking to strike out on their own and start an online career.
Closing Thoughts
No matter what your interests and skills are, there's sure to be an online career that can help you achieve success. With the right qualifications and a bit of dedication, you can start any one of these five careers today from home.
Whether it's freelance writing, virtual assisting, web design or something else entirely – the possibilities for growth in this digital space are endless! So take the first step toward achieving your goals by exploring some of these options and starting down your own path towards financial independence.
6 Problems Students Can Solve With Apps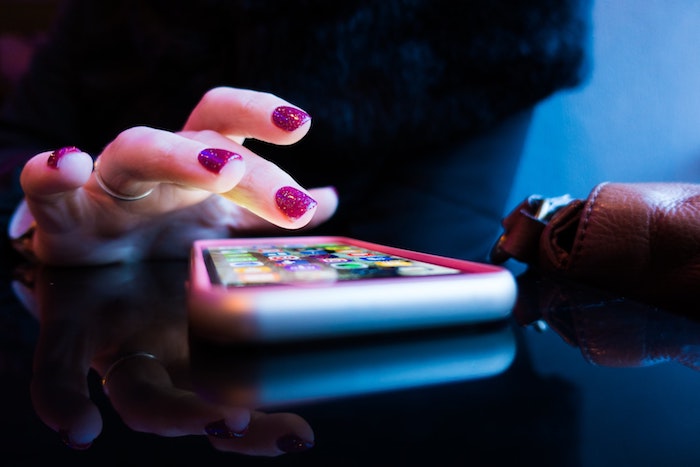 Modern students' lives aren't easy. Young people encounter a wide range of challenges on their path to academic success. Often, these problems make students feel like they have too much on their plates to handle everything.
The good news, though, is that you can now rely on technology to solve most of these challenges. Today, there are plenty of great apps and tools that make different spheres of your life easier. Read on, and we will tell you about the top six students' pressing issues that you can easily solve with the help of apps!
Homework
Last year's survey revealed that 56% of students find homework assignments their primary source of stress. First of all, the scope of homework is huge at all academic levels. Every day young people have to deal with tons of assignments that often are hard to deal with on their own. Also, there are additional related challenges, such as pressing deadlines, tough topics, and a constant lack of time. But these problems disappear if you have the right app at hand.
To solve the problem, turn to essay writing service — a reliable academic assistant that makes homework a piece of cake. BuyEssayGo lets students get professional help with any kind of assignment, on any subject and topic, and for every academic level. The service features a large pool of native writers with Master's and Ph.D. degrees that deliver unique and high-quality papers to students. With this tool, you will forget about writing boring
papers, missing deadlines, and receiving low grades.
Time Management
While acquiring a degree, young people have to demonstrate dedication and a high level of commitment at all times. Achieving success often means devoting nearly 100% of your time to studies. But, sometimes, it just feels impossible to stay on top of everything 24/7. So the next major obstacle for modern students is time management.
Luckily for you, time management is also among the issues that can be easily solved with the help of the right app. Today, there are plenty of great productivity apps, for example, Trello, Remember the Milk, or 2Do. All these applications are meant to help you get on a schedule, keep track of your daily tasks, and be on time wherever you go and whatever you do.
Plagiarism
There is no secret that most teachers now have strict policies against plagiarism. They rigorously check students' papers for plagiarized content and send back works that aren't 100% unique. For decades, this has been a pressing problem for many young people. But now, it can be easily solved.
These days, regardless of your gadget or operating system, you should easily find an app that would let you check the originality of your papers before submission. To name a few, there are Scribbr, Quetext, UniCheck, PlagScan, and many others. All you need is to find a tool that suits your needs and start using it regularly, and the problem with plagiarism is solved.
Tight Budget
Although this has not much to do with your academic success, a shoestring budget is still a pressing issue for almost every student. Being busy with all the schoolwork and unable to get a full-fledged job, young people often struggle to pay off their debt and make ends meet. On top of that, most young people don't have the basic financial literacy and skills to plan their budgets wisely. As a result, they have to live on a tight budget.
As you can guess, this challenge also can be solved with the help of the right app. To tackle the problem, all you need is a reliable and easy-to-use budgeting tool. For example, some top-rated options include Mint, PocketGuard, and Personal Capital. Using tools like these, you can gain control over your finances and significantly improve the quality of your life.
Homesickness
Although college is an exciting experience for every young person, most students start missing home after they head to college. Studies show that as many as 94% of them report feeling homesick at some point during the first 10 weeks at college. This is a natural feeling and a common problem that can get in the way of your well-being and success. However, it also can be solved with the help of apps.
Modern technology enables you to stay in touch with your loved ones wherever you go and whatever you do. Thanks to all sorts of social media apps, as well as instant messengers and tools like Skype or FaceTime, you can reduce your level of homesickness.
Stress
Finally, the last major problem facing college students is stress. According to numerous studies, all young people experience medium and high levels of stress at different points in their academic path. Often, this stress grows into bigger problems, such as anxiety and even depression. And the biggest issue is that young people simply don't know how to manage their stress levels right.
Luckily, there are plenty of great apps to tackle this issue as well. With a growing trend toward mental health and well-being, the number of tools that assist with it also grows. To name a few, students can try apps like Personal Zen, Happify, Insight Timer, etc. Such applications are designed to make your life better. They provide handy tips, practices, exercises, and meditations that will help you manage stress with ease on a daily basis.
Without any doubt, such apps are must-haves for modern students who undergo lots of challenges and stress on a daily basis.
The Bottom Line
Although being a student has never been easy, now, there are plenty of tools to support you on this path. As you can see now, different applications can help you solve some of the biggest and most common problems. From handling time management and homework to ensuring your mental health, it can be done easily with the right app.
Use this article as your guide to a seamless, stress-free, and successful student life!