Why students should look up to Julius Caesar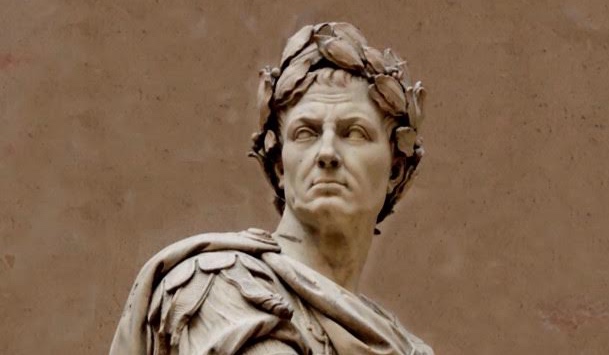 There is something so compelling about ancient history that fuels our interest in this time period and its protagonists whose lives belong to chronicles of antiquity. These individuals lived fascinating lives while living us some long-lasting legacy of their fascinating achievements. Individuals like Alexander the Great, Augustus, or Julius Caesar are considered role models for many politicians or businessmen who envy their success and accomplishments. There was no such thing as a multinational corporation back in ancient times but these men were the closest thing to what we call a CEO today. Students can learn a lot by studying their biographies or careers while applying some of their winning strategies in their everyday lives.
All Hail The Caesar
What is so fascinating about Julius Caesar is that he was the first Roman who managed to concentrate enormous power in his hands with the power of his will. He was also one skilled commander and a consummate politician who knew how to use his personal charisma when dealing with people. When young students browse argumentative essays about julius caesar they want to learn about power, conquest, and success. Caesar was like an ancient version of Gordon Gecco who said that greed or ambition is a good thing that can be used for achieving success. Reading some free essay examples about his life will help you understand how was he able to gradually become so powerful and worshiped.
All Roads Lead To Rome
Ancient Rome was the capital of the world and the political games were more ruthless than today, with bribing or violence used regularly during all elections. There was no school or a university where a young patrician could learn some political skills, he had to be a natural-born leader, and Julius Caesar was exactly that. He skillfully maneuvered through Rome's political landscape by carefully choosing his alliances as well as his enemies while building his reputation as a proficient administrator and governor. Caesar's life is full of more than one great practical example for students who are eager to become young leaders of tomorrow. When in Rome one should act like Roman, and if one wishes to become CEO or a successful businessman, he should act like Caesar.
Contemporary View on Caesar
Modern historians were not so kind to Julius Caesar so his life wasn't very much present in contemporary education. The reason for this was a historical repulsion toward authoritarian figures after the Second World War. Despite that, the interest in ancient history or protagonists like Caesar has increased dramatically in recent years. Students or businessmen see him as a role model or a teacher who they can look up to and learn how to channel their ambition toward achieving their goals. In one word, there is nothing wrong with being a caesar today, moreover, it is ideal many young people strive toward as they dream of power, success, and wealth.
Although Julius Caesar was a controversial individual, students are still fascinated by his life after more than two thousand years. The mighty Roman Empire is long gone, cities turned to rubble or dust, but a memory of a man who was the embodiment of power and authority will last forever. Every ambitious business or economic major will forever look up to this man and emulate him on his way to success. While conquering Gaul with legions or siege equipment is not very plausible today, capturing some foreign market with quality goods is today's equivalent of warfare. Young CEOs of tomorrow who fancy themselves as modern conquerors should incorporate all the good qualities of Julius Caesar into their business strategies.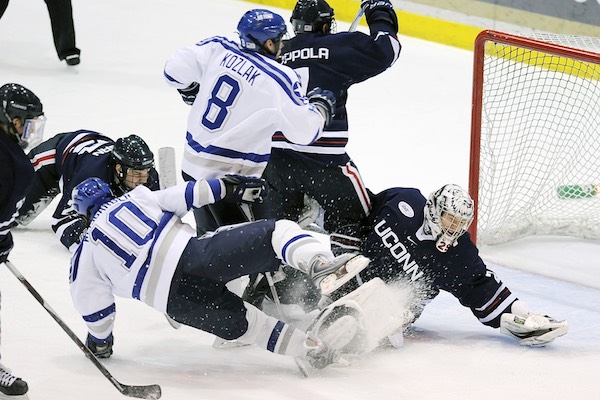 When you're a total beginner to online betting, you need to learn some fundamental concepts before you can move on to your favorite sports or online casinos. Jumping into the online betting scene without knowing how it works is a surefire way to lose your cash, so consult the information in this short guide before you do anything else.
Once you're confident in your betting ability, you can get started by finding a sportsbook that gives you odds information. You can find sites online that give odds for all types of sports, take Fanduel's NHL odds, for example.
The House
Legal betting is conducted by the house. This is the term for casino and online casinos that profit off of bettors gambling in their establishment. If you're betting on sports, the house is called the sportsbook or the bookmakers instead. Online betting typically refers to sports betting, so we're focusing on that today.
Their job, besides entertaining gamblers, is to calculate the probability of certain results for an event. This could be a team winning a sports game or the possibility of a certain player scoring against the other side.
These establishments take odds very seriously as it is the difference between making a profit or a loss. They'll look at the historical record of the sport, each team, and even each player, and they'll go as deep as to gauge the fitness and conditioning of each person in the event.
The Odds
Once calculated, the odds are presented to the house's patrons. You'll find that for most sports, they use fractional odds that look like this:
X/X
Those two Xs represent numbers that'll tell you everything you need to know about the bet. For example, if a team has 5/1 odds of winning then they're likely to win five times out of every six games. At 1/5 odds, however, the team is expected to win just once for every six games. How much you get is also worked out by fractional odds, so riskier bets will get you more cash if they pay off.
If you're a fan of percentages instead, you can always figure that out by doing this:
5/1 odds can be expressed as 1 / (5 + 1) = 0.16. That's 16%.
If you do this with the opposite, 1/5 odds, then that's 5 / (5 + 1) = 0.83, or 83%.
Here are some common odds you'll see:
1/1 = 50%
1/4 = 80%
4/1 = 20%
The odds also determine your payout. With a 1/1 bet, you get $1 for every $1 that you wager. With 1/4 odds then you get $1 for every $4 you bet, and the opposite arrangement at 4/1 odds.
Betting with the odds will pay off more often but with less cash. Betting against the odds will pay off less often but with more cash. It's all about taking on acceptable risk while profiting off the bets you make. The key to betting is finding a sweet spot where you can profit while winning bets consistently.
What CRM System Is Used In Canada?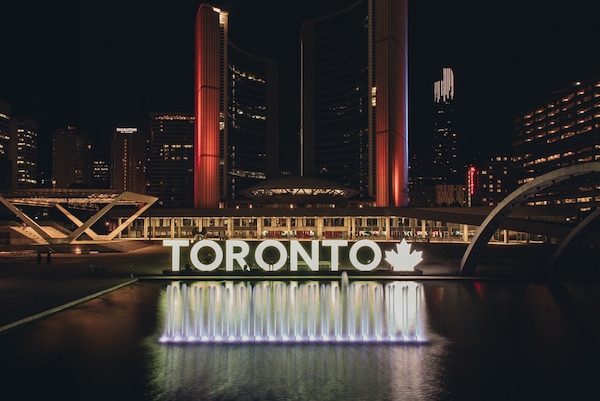 Broadly stated, CRM is an approach used by businesses in the management of communication with potential and current customers. It involves the collection and sufficient analysis of customer data. This is usually carried out to ensure that future communications with customers and prospects are personalized to improve the customer's experience with the business. 
Several businesses in Canada already utilize Creatio CRM in their business operations, especially in revamping their relationships with existing customers and prospects. But what is CRM? This question is still common among businesses that are not yet implementing CRM in Canada and beyond. In this article, we look at the CRM used in Canada and its roles among the industries using the tools. 
What Systems Are Used In Canada?
Some of the CRM systems used in Canada include creatio CRM, salesforce CRM, and Dynamics CRM. 
This is a Software as a service low-code solution that businesses use to manage business processes together with customer relationships. By the year 2020, the Creatio system was made of marketing Creatio with marketing automation tools, sales Creatio; with the sales force automation tools, studio Creatio; low-code platform, and service Creatio, which is used as a help desk software. 
This CRM system is widely used in Canada, and vendors in this category offer cost-effective solutions that support the integration of artificial intelligence into the CRM tools used by their clients to make their marketing, sales, and customer service more predictive, scalable, and proactive. 
Creatio remains a top-ranking leader in three categories of the 2019 CRM Market Leader Awards:
•
CRM for mid-sized companies 
Below are some of the CRM system functions that help in driving business strategies in Canada. 
•
Consolidating Client Data
With creatio CRM, it is much easier for businesses to consolidate all the data and interactions with customers. This data helps organizations personalize their interactions with customers and offer unique services to every client with unique needs. This helps to increase the satisfaction of customers, drive loyalty and improve customer experience.
•
Automation Of Business Processes
Organizations and businesses encounter several repetitive processes and activities in their daily operations. These processes are, however put under human control, making them more expensive and time-consuming. 
Businesses using CRM get access to the automation tools for the automation of both internal and external processes such as data entry, regular campaigns, etc. Employees, therefore, get more time to focus on more important activities and increase their productivity as a result. Automate marketing and sales processes with creatio CRM to increase your ROI. 
While CRM helps organizations to gather relevant customer information, this data helps the employees in designing targeted marketing campaigns. Sales reps can therefore send more relevant messages as well as cross-sell and upsell. 
This kind of marketing also helps the businesses to increase their retention rates, increase sales and revenue. You can install a small business CRM solution to help you advance targeted marketing solutions. 
•
Increased Data Integrity 
CRM helps organizations enhance their data completeness by collecting more information on sales, among other relevant data to sales reps, marketing, and service teams. This helps to close the information gaps available in a business to reduce chances of misunderstanding, poor performance, failed projects, among other shortcomings. 
Salesforce specializes in customer relationship management and helps businesses to track customer interactions with businesses, market to customers, among other services. 
Some of the functions supported by Salesforce CRM include weeding out duplicate leads, Email and Campaign management, opportunity forecasting, Google Apps integration, and Web to Lead support. 
Salesforce is built on the following types of clouds: service cloud, custom cloud, marketing cloud, Salesforce automation, and analytics. 
This is another intelligent business application used by businesses in Canada. It helps organizations to evolve, transform and grow. Besides, they unify CRM and ERP capabilities by offering purpose-built apps for the management of specific business functions.