Consequences of Parental Neglect on a Child's Future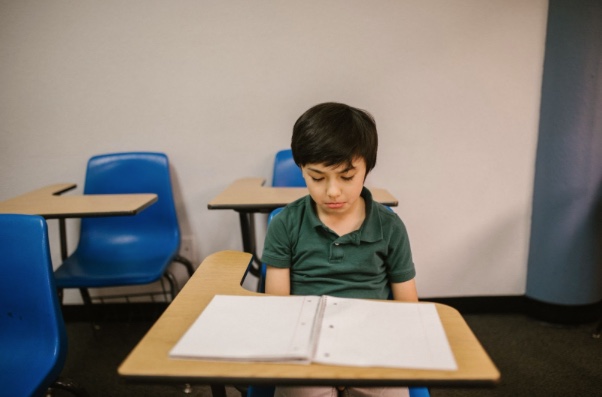 Thousands of children experience abuse and neglect around the globe, and we should put a stop to it to prevent the horrifying consequences.
Child abuse and neglect is a public health problem with a lasting effect. Also, this kind of issue is very common in various countries around the globe. In the United States alone, almost 700,000 children are abused every year. Child abuse is not only about inflicting physical harm to children. It might be in the form of sexual abuse, neglect, emotional, and substance abuse. Child neglect is horrifying, because its effects can last for a long time. The impact of abuse can affect not only personal development, but also student performance, as well as the ability of the abused child to communicate effectively.
The Consequences:
How children are treated reflects on their own behavior and the behavior of their friends and classmates.   The New York Times  bestselling novel The Glass Castle provides profound insight  into how child neglect can impact the behavior of a child.
Furthermore, this book resonates with whoever reads it, evoking memories from readers' lifes. Try reading college essays on The Glass Castle to fully understand the effects of abuse and their reflection on the topic. Free essay samples explain how The Glass Castle sheds light on child neglect and a detailed explanation of how the Wall children manage to overcome the cruelty of their parents.
Abused and neglected children are usually sad, depressed, and isolated. They can also show externalizing behaviors like being hyperactive and aggressive to other people. Reactions depend solely on how the child adapts to cruelty from a the primary caregiver.
There is a situation in the book where Lori and Jeannette were so hungry, and they can't find anything on the fridge aside from a small stick of margarine. They ended up mixing it with sugar and turn it into the frosting. However, when their mother found out, she got angry and scolded the two. Not providing for the needs of the children is already a form of abuse, and it might reflect on their behavior.
Problems on Interpersonal Relationships
Children who are often abused physically and emotionally experience problems in building interpersonal relationships. The parents or the primary caregiver should be the main source of support and encouragement for the child. Experiencing abuse from the parents can lead to trust issues when they grow up.
Children will have a hard time trusting other people because they will always feel that they would be hurt. When they are in distress, they would rather keep it to themselves, which may also lead to the possibility of suicide.
Violence and Criminal Activity
Abused children usually experience pain and suffering, not only physically but also psychologically. There is also an increased possibility that the treatment will become generational as children imitate the behaviour they learned from their care givers when they grow up.
If you inflict pain and suffering on children, you can expect that they will use violence when they grow up. This may also lead to criminal activities that would destroy the life of the children.

Children who are often abused by their parents usually look for other things that would help them escape reality. Since they already have trust issues, instead of opening their problems to others, they may turn to alcohol and drugs to dull their emotional pain.
Parental neglect can lead to suicide. Sexual abuse is one of the main reasons for youth suicide. Actually, any form of emotional pain can increase the risk of suicidal thoughts and attempts.
Some international studies reveal three out of four children between the age of two to four years old suffer physical and psychological violence from their parents.
Conclusion
Child neglect and abuse can have a devastating effect on children, especially on their early development. Sometimes, it's difficult to notice if your style of discipline is abusive. Remember, child abuse is not only in physical form. Even the words that you say to your child can be considered abuse, especially if you are degrading or ignoring them.
It is better to learn all about child abuse and find ways on to build a better future.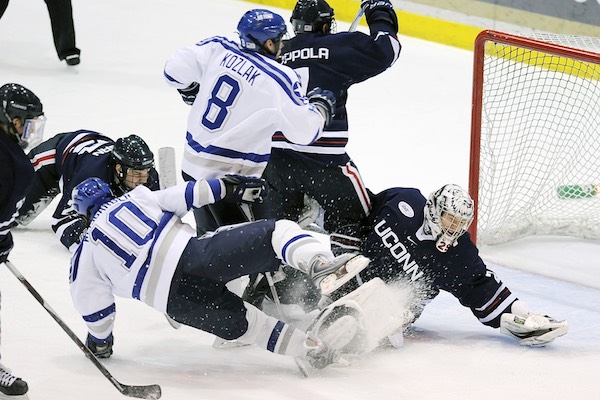 When you're a total beginner to online betting, you need to learn some fundamental concepts before you can move on to your favorite sports or online casinos. Jumping into the online betting scene without knowing how it works is a surefire way to lose your cash, so consult the information in this short guide before you do anything else.
Once you're confident in your betting ability, you can get started by finding a sportsbook that gives you odds information. You can find sites online that give odds for all types of sports, take Fanduel's NHL odds, for example.
The House
Legal betting is conducted by the house. This is the term for casino and online casinos that profit off of bettors gambling in their establishment. If you're betting on sports, the house is called the sportsbook or the bookmakers instead. Online betting typically refers to sports betting, so we're focusing on that today.
Their job, besides entertaining gamblers, is to calculate the probability of certain results for an event. This could be a team winning a sports game or the possibility of a certain player scoring against the other side.
These establishments take odds very seriously as it is the difference between making a profit or a loss. They'll look at the historical record of the sport, each team, and even each player, and they'll go as deep as to gauge the fitness and conditioning of each person in the event.
The Odds
Once calculated, the odds are presented to the house's patrons. You'll find that for most sports, they use fractional odds that look like this:
X/X
Those two Xs represent numbers that'll tell you everything you need to know about the bet. For example, if a team has 5/1 odds of winning then they're likely to win five times out of every six games. At 1/5 odds, however, the team is expected to win just once for every six games. How much you get is also worked out by fractional odds, so riskier bets will get you more cash if they pay off.
If you're a fan of percentages instead, you can always figure that out by doing this:
5/1 odds can be expressed as 1 / (5 + 1) = 0.16. That's 16%.
If you do this with the opposite, 1/5 odds, then that's 5 / (5 + 1) = 0.83, or 83%.
Here are some common odds you'll see:
1/1 = 50%
1/4 = 80%
4/1 = 20%
The odds also determine your payout. With a 1/1 bet, you get $1 for every $1 that you wager. With 1/4 odds then you get $1 for every $4 you bet, and the opposite arrangement at 4/1 odds.
Betting with the odds will pay off more often but with less cash. Betting against the odds will pay off less often but with more cash. It's all about taking on acceptable risk while profiting off the bets you make. The key to betting is finding a sweet spot where you can profit while winning bets consistently.
What CRM System Is Used In Canada?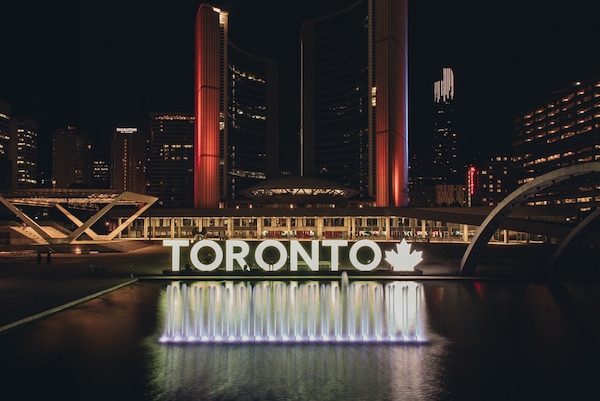 Broadly stated, CRM is an approach used by businesses in the management of communication with potential and current customers. It involves the collection and sufficient analysis of customer data. This is usually carried out to ensure that future communications with customers and prospects are personalized to improve the customer's experience with the business. 
Several businesses in Canada already utilize Creatio CRM in their business operations, especially in revamping their relationships with existing customers and prospects. But what is CRM? This question is still common among businesses that are not yet implementing CRM in Canada and beyond. In this article, we look at the CRM used in Canada and its roles among the industries using the tools. 
What Systems Are Used In Canada?
Some of the CRM systems used in Canada include creatio CRM, salesforce CRM, and Dynamics CRM. 
This is a Software as a service low-code solution that businesses use to manage business processes together with customer relationships. By the year 2020, the Creatio system was made of marketing Creatio with marketing automation tools, sales Creatio; with the sales force automation tools, studio Creatio; low-code platform, and service Creatio, which is used as a help desk software. 
This CRM system is widely used in Canada, and vendors in this category offer cost-effective solutions that support the integration of artificial intelligence into the CRM tools used by their clients to make their marketing, sales, and customer service more predictive, scalable, and proactive. 
Creatio remains a top-ranking leader in three categories of the 2019 CRM Market Leader Awards:
•
CRM for mid-sized companies 
Below are some of the CRM system functions that help in driving business strategies in Canada. 
•
Consolidating Client Data
With creatio CRM, it is much easier for businesses to consolidate all the data and interactions with customers. This data helps organizations personalize their interactions with customers and offer unique services to every client with unique needs. This helps to increase the satisfaction of customers, drive loyalty and improve customer experience.
•
Automation Of Business Processes
Organizations and businesses encounter several repetitive processes and activities in their daily operations. These processes are, however put under human control, making them more expensive and time-consuming. 
Businesses using CRM get access to the automation tools for the automation of both internal and external processes such as data entry, regular campaigns, etc. Employees, therefore, get more time to focus on more important activities and increase their productivity as a result. Automate marketing and sales processes with creatio CRM to increase your ROI. 
While CRM helps organizations to gather relevant customer information, this data helps the employees in designing targeted marketing campaigns. Sales reps can therefore send more relevant messages as well as cross-sell and upsell. 
This kind of marketing also helps the businesses to increase their retention rates, increase sales and revenue. You can install a small business CRM solution to help you advance targeted marketing solutions. 
•
Increased Data Integrity 
CRM helps organizations enhance their data completeness by collecting more information on sales, among other relevant data to sales reps, marketing, and service teams. This helps to close the information gaps available in a business to reduce chances of misunderstanding, poor performance, failed projects, among other shortcomings. 
Salesforce specializes in customer relationship management and helps businesses to track customer interactions with businesses, market to customers, among other services. 
Some of the functions supported by Salesforce CRM include weeding out duplicate leads, Email and Campaign management, opportunity forecasting, Google Apps integration, and Web to Lead support. 
Salesforce is built on the following types of clouds: service cloud, custom cloud, marketing cloud, Salesforce automation, and analytics. 
This is another intelligent business application used by businesses in Canada. It helps organizations to evolve, transform and grow. Besides, they unify CRM and ERP capabilities by offering purpose-built apps for the management of specific business functions.