Why Alberta Oil and Gas? There is no credible alternative for complex industrialized economies.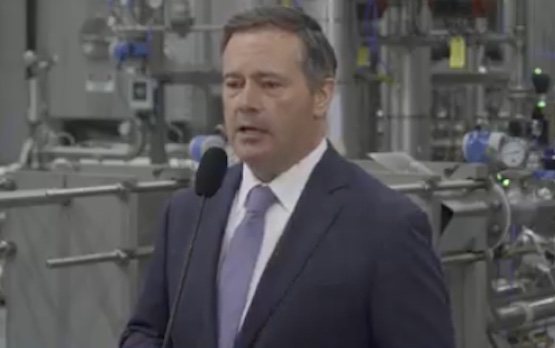 It's been an incredible week on the world stage when it comes to energy production and the environment.
Monday the International Panel on Climate Change released its latest update. The Secretary General of the United Nations called the situation a "Code Red" and strongly urged people around the world to immediately adopt a new "inclusive and green" economy. Most interpret that as a call to end our dependence on fossil fuels as soon as possible.
Thursday a news reporter asked Premier Kenney why Alberta bothers to continue with fossil fuels. Premier Kenney launched into this common sense response.
Calgary to host Edmonton Stingers, two other teams for BCLA group-stage games
Calgary will host the third window of group stage games for the upcoming Basketball Champions League Americas.
The BCLA features 12 teams from seven countries in the Americas competing over four months for a berth in the 2023 FIBA International Cup.
The four games in Calgary, which will be held March 14-16 at the WinSport Arena, mark the first time Canada has hosted the league.
The Canadian Elite Basketball League champion Edmonton Stingers will play a pair of games over the window, facing Puerto Rico's Cangrejeros on March 14 and Nicaragua's Real Estelí on March 16.
Cangrejeros and Real Estelí will face off March 15.
The BCLA begins Dec. 13 with Edmonton travelling to Nicaragua to begin pool play.
The other teams in the competition are: Quimsa (Argentina); Boca Juniors (Argentina); Obras (Argentina); São Paulo (Brazil); Minas (Brazil); Flamengo (Brazil); Bigua (Uruguay); Nacional (Uruguay); and UdeC (Chile).
This report by The Canadian Press was first published Nov. 30, 2021.
The Canadian Press
Oilers cancel practice after defenceman Cody Ceci placed in COVID protocol
Edmonton Oilers defenceman Cody Ceci has been placed in COVID-19 protocol.
The team said it cancelled practice Tuesday for "precautionary reasons."
Edmonton has also placed veteran defenceman Duncan Keith on injured reserve after he suffered an upper-body injury against the Dallas Stars on Nov. 23.
Keith, 38, has five points (one goal, four assists) in 18 games with the Oilers this season.
Edmonton has recalled Markus Niemelainen from the Bakersfield Condors of the American Hockey League.
The Oilers (15-5-0) are set to host the Pittsburgh Penguins on Wednesday.
This report by The Canadian Press was first published Nov. 30, 2021.
The Canadian Press