ASIRT investigating shooting death of 39 year old suspect near Rocky Mountain House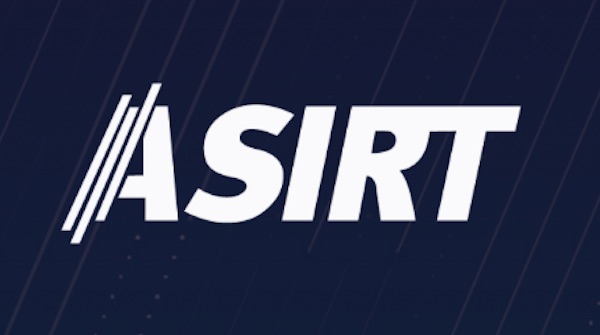 New Release from ASIRT (Alberta Serious Incident Response Team)
Investigation into RCMP officer-involved shooting fatality continues
On Aug. 14, 2021, the Alberta Serious Incident Response Team (ASIRT) was directed to investigate the circumstances surrounding the death of a 39-year-old man who was shot and killed by police at an oilfield battery site during a standoff that same day.
On the evening of Aug. 13, 2021, the Royal Canadian Mounted Police became involved in what started as an investigation into an armed carjacking earlier that day in Parkland County, during which a GMC truck was stolen. During the course of that investigation, a 39-year-old man was identified as a suspect. As the situation unfolded, police received additional information that led them to believe that the 39-year-old man may also have been involved in a homicide in Edmonton.
In the early morning hours of Aug. 14, 2021, the 39-year-old man repeatedly contacted police. He advised them that he was in possession of a weapon and that he had a hostage. As these communications continued, police continued in their efforts to locate the man and the stolen vehicle from the carjacking.
The stolen GMC truck was located and, at approximately 7:43 a.m., the vehicle was cleared by police. A police service dog tracked the occupant(s) of the vehicle to a nearby outbuilding at an oilfield battery site west of Rocky Mountain House. It was determined that the man police had been in communication with was inside one of the outbuildings on site; however, it remained unclear whether anyone else was inside. The man was believed to have been armed with a firearm.
RCMP officers, including RCMP Emergency Response Team (ERT) officers, a dog handler and a police service dog, contained the scene while negotiators attempted to persuade the man to surrender peacefully. As these negotiations continued, at approximately 1:30 p.m., the man exited the outbuilding, initiating a confrontation with police. During the confrontation, one officer discharged a service weapon that fires less lethal rounds; other officers subsequently discharged service firearms. The man was struck, sustaining critical injuries, and fell to the ground. Emergency medical intervention was attempted, but the man died on scene.
A 12-gauge pistol grip pump-action shotgun, as well as live and spent shotgun ammunition, were recovered on scene. The scene was subsequently cleared and it was determined that during the period of containment, the man had been alone in the outbuilding.
The events leading up to the eventual critical incident at the oilfield battery site, and any offences that may have been committed by the man, including the carjacking and possible homicide, remain under investigation by the police services of the relevant jurisdiction. ASIRT's investigation will focus on the events relating to the containment at the oilfield battery site and the uses of force that ultimately resulted in the death of the man.
ASIRT's mandate is to effectively, independently and objectively investigate incidents involving Alberta's police that have resulted in serious injury or death to any person, as well as serious or sensitive allegations of police misconduct.
Flames bounce back with 5-1 victory over Ducks
Calgary Flames right wing Tyler Toffoli (73) celebrates with goaltender Dan Vladar (80) after the Flames defeated the Anaheim Ducks in an NHL hockey game in Anaheim, Calif., Tuesday, March 21, 2023. (AP Photo/Alex Gallardo)
By Joe Reedy in Anaheim
ANAHEIM, Calif. (AP) — Tyler Toffoli had three assists, Calgary scored twice on the power play and the Flames bounced back from a six-goal loss one night earlier with a 5-1 victory over the Anaheim Ducks on Tuesday.
Toffoli has nine points in the past four games, including six assists.
Nick Ritchie, Troy Stecher, Rasmus Andersson, Elias Lindholm and Andrew Mangiapane scored Calgary's goals. Mikael Backlund had a pair of assists and Dan Vladar stopped 19 shots for the Flames, who rebounded from an 8-2 defeat Monday night in Los Angeles.
"We just wanted to put that game behind us. And there's no better way to put it behind you than to just go out there and play right away," said Mangiapane, who scored on a breakaway with less than five minutes remaining for his 12th of the season. "I think the first period set the tone for us. We wanted to come out strong and hard and just keep building off of that."
The win kept Calgary four points behind Winnipeg for the final wild-card berth in the Western Conference with 10 games remaining after the Jets beat Arizona 2-1.
"As a coach it is really simple: I just want to keep every game meaningful," Flames coach Darryl Sutter said.
Frank Vatrano scored Anaheim's lone goal. John Gibson made 38 saves, facing more than 40 shots for the 20th time this season.
"We knew that they were going to be a little ornery after their game last night against L.A., and other than a few spurts in the second period, maybe for about six minutes in the second, we couldn't sustain much. Every time we turned, they were in our face," Ducks coach Dallas Eakins said.
Calgary has 12 goals with the man advantage over the past month, which is fifth best in the NHL.
Andersson put Calgary up 3-0 less than three minutes into the third period on a one-timer off Toffoli's pass. It was Andersson's 11th goal and his third in the past six games.
The Flames grabbed the lead 37 seconds into the game when Ritchie put in the rebound after Gibson made a pad save on Noah Hanifin's shot from the point. Ritchie's 12th of the season marked the sixth time Calgary has scored in the opening minute.
Stecher broke a 90-game goal drought at 16:50 of the first with a snap shot from the right faceoff circle to the high side of the far post. Stecher — whose last goal was on Feb. 17, 2022 — has three points (one goal, two assists) since being acquired from Arizona at the trade deadline.
Anaheim got on the board five minutes later when Vatrano lifted a wrist shot over Vladar's shoulder on his glove side. Vatrano's 17th marked only the second goal in Anaheim's last 15 power-play opportunities.
Lindholm scored his 21st and gave Calgary a 4-1 lead 46 seconds into the third on a one-timer.
NOTES
Hanifin extended his point streak to six games with the first assist on Ritchie's goal. He has six points (two goals, four assists) during that span. … Calgary defenceman Chris Tanev was scratched an hour before the game due to an upper-body injury. … Anaheim forward Nikita Nesterenko made his NHL debut. Nesterenko was acquired from Minnesota in the John Klingberg trade at the deadline. Nesterenko played three seasons at Boston College and signed a two-year, entry-level contract last Wednesday.
UP NEXT
Flames: Open a three-game homestand against the Vegas Golden Knights on Thursday.
Ducks: Host the Winnipeg Jets on Thursday.
2022 World Senior Men's gold medalist rink and Cheryl Bernard among teams at Senior Curling Championships at Red Deer's Pidherney Centre this week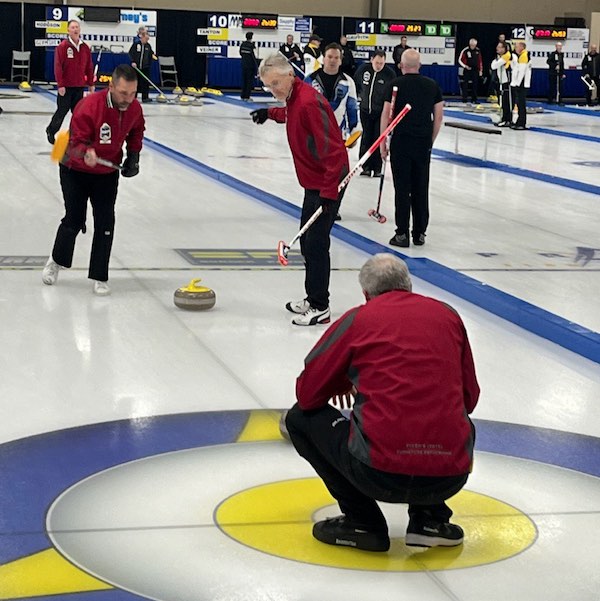 The 2023 Alberta Servus Credit Union Senior Men's and Women's Championships will take place at Red Deer's Pidherney Centre on March 21 to 26.
Thirty-three rinks are on hand to vie for the right to represent Alberta at the Men's and Women's Canadian Championships next fall.
The 2022 World Senior's gold medalists, Team Wade White looks to add yet another championship title to his name alongside teammates, third Barry Chwedoruk, second Dan Holowaychuk and lead George White. While defending Alberta champion, Team Pahl will keep the pressure on to represent Alberta once again.
Other noteworthy names on the men's side include, Mickey Pendergast; Master's Provincial Champion and former teammate of local legend, Rob Armitage, and 2017 Senior's Champion, Glen Hansen.
The talent continues on the women's side with nine of the top senior women's teams in the province.
The star studded line-ups include Olympians, Cheryl Bernard, Carolyn McRorie, Sandra Jenkins and Shannon Kleibrink forming a team under Bernard, and Glenys Bakker and Atina Ford-Johnston skipping their own rinks, with Cory Morris joining Ford-Johnston as lead.
With defending champion, Diane Foster, out of the race, it truly is anyone's title to claim.
Draws run throughout the week with the semi-finals of both the women and men at 9 am on Sunday March 26 followed by the finals at 2 pm.
Admission is free thanks to support from Servus Credit Union.