Schools to offer on-site vaccination, August 16 measures extended to September 27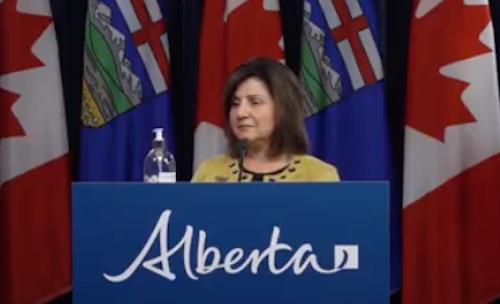 Health guide, tool kit and on-site vaccination ensure safe school year ahead
New health guidance will ensure students' safety and help school officials prepare for the new school year.
The Guidance for Respiratory Illness Prevention and Management in Schools document will help schools to reduce respiratory illness and infection in schools. A back-to-school tool kitprovides information for parents and school staff on what to expect when students head to their classrooms.
Consistent with the extended timelines for easing COVID-19 measures, students and school staff should screen daily for symptoms using the Alberta Health Daily Checklist, and must isolate if they test positive or have the core COVID-19 symptoms. A detailed 2021-22 School Year Plan contains two contingency scenarios for continuing student learning if there is a significant change in the COVID-19 situation in the fall.
To further promote a safe school year, all eligible Albertans, including students, teaching staff, parents and guardians, are strongly encouraged to get vaccinated with both doses before the school year begins.
With these measures in place and climbing vaccination rates, students and parents can look forward to in-person classes, with no restrictions on in-person learning or extracurricular activities. However, masking will be required on school buses.
"Thanks to the power of vaccines, I'm pleased that students can return to a normal school year in September. The safety of students and staff remains our number one priority, and we have a detailed plan that includes contingency scenarios for continuing student learning if there is a significant change in the COVID-19 situation. We will continue to follow the expert advice of Alberta's chief medical officer of health and are ready to make changes if needed."
"Making sure Alberta's schools are safe is one of our government's top priorities. I am confident that this guidance will help keep students and staff safe, and our province's children and youth can go on to thrive in the upcoming school year."
Vaccines in schools
To increase accessibility to COVID-19 vaccines, immunizations will be available through temporary clinics in schools for students in grades 7 to 12 as well as teachers and staff. Starting on September 7 students, teachers and staff can receive whichever dose they are eligible for in school.
Parent or guardian consent for students will be required through consent forms.
Students in grades 7 to 12 do not need to wait for an in-school clinic to be vaccinated. Bookings for first and second doses are available provincewide. Albertans can book appointmentsthrough AHS online, by calling 811 or through participating pharmacies. First-dose walk-in clinics are available at multiple locations.
"Vaccines are the most important protective measure for students, teachers, parents and guardians as we prepare for back to school. I encourage parents and guardians to arrange vaccine appointments for themselves and their children as soon as possible. This will help further strengthen protection in schools and benefit all youth, whether or not they can be immunized yet."
AHS will continue to support schools to manage outbreaks of respiratory illnesses.
Alberta's government has contingency scenarios to continue student learning if there is a significant change in the COVID-19 situation — similar to those implemented in the previous school year.
2021-22 school year plan and health guidance highlights
Students, families and school staff should continue to screen daily for symptoms using the Alberta Health Daily Checklist and get tested if they are symptomatic.
The Guidance for Respiratory Illness Prevention and Management in Schools builds on public health practices used to reduce the spread of respiratory viruses, such as COVID-19, influenza and other infections in school settings.
Best practices to reduce the risk of transmission of COVID-19 and other respiratory illnesses will continue, including:

Students and staff who have any new signs of illness should stay home and not attend school until they are feeling well.

If a student or staff member has any of the following core COVID-19 symptoms (new, or worsening and not related to other known causes), they are required to isolate for 10 days from onset of symptoms, or until they receive a negative COVID-19 test result, as per provincial guidelines:

Fever
Cough
Shortness of breath or difficulty breathing
Loss of sense of smell or taste
Sore throat (adults only)
Runny nose (adults only)

Cleaning and disinfecting high touch surfaces.
Promoting frequent hand hygiene and good respiratory etiquette.
Schools are encouraged to have a plan for students and staff who develop symptoms to wait in a separate area until they can go home.

Masking is not provincially required in school settings for any age group, except on school buses.

AHS, through a zone Medical Officer of Health or their designate, may recommend masking to manage an outbreak and prevent more widespread transmission of a respiratory illness.
Zone Medical Officers of Health and their designates may also recommend additional measures if a school experiences a respiratory illness outbreak including screening for symptoms and cohorting.

School authorities have the ability and the corresponding accountability to put in place local measures, such as physical distancing, cohorting, and masking requirements, that may exceed provincial guidance.
Quick facts
As of August 12, 65 per cent of 12 to 14 year olds have received one dose in Alberta and 54 per cent are fully protected with two doses.
As of August 12, 67 per cent of 15 to 19 year olds have been partially vaccinated in Alberta with one dose and 56 per cent are fully protected with two doses.
TC Energy shuts down Keystone pipeline system after leak in Nebraska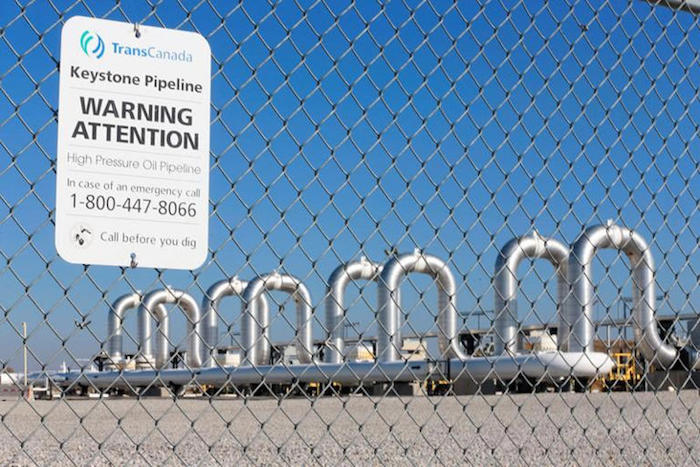 CALGARY — TC Energy Corp. says it has shut down its Keystone pipeline after a leak in Nebraska.
The company says it has mobilized people and equipment in response to a confirmed release of oil into a creek, about 32 kilometres south of Steele City, Neb.
TC Energy says an emergency shutdown and response was initiated Wednesday night after a pressure drop in the system was detected.
It says the affected segment of the pipeline has been isolated and booms have been deployed to prevent the leaked oil from moving downstream.
The Keystone pipeline system stretches 4,324 kilometres and helps move Canadian and U.S. crude oil to markets around North America.
TC Energy says the system remains shutdown as its crews respond and work to contain and recover the oil.
This report by The Canadian Press was first published Dec. 8, 2022.
Companies in this story: (TSX:TRP)
The Canadian Press
Two deputy chief medical officers resign from their positions with Alberta Health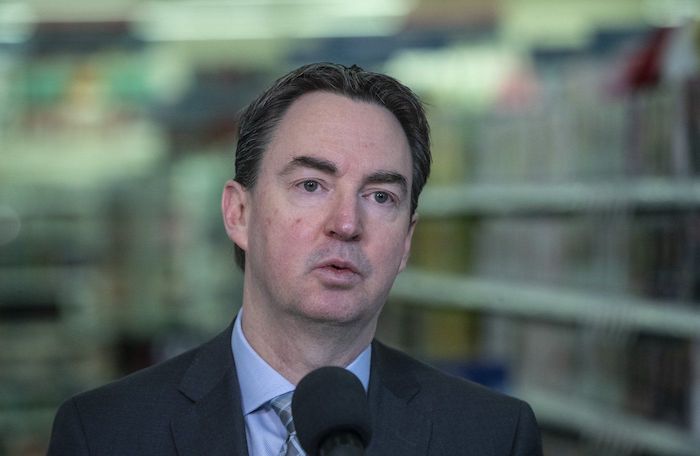 Edmonton – Alberta's two deputy chief medical officers of health are leaving their roles — less than a month after Dr. Deena Hinshaw was removed as the province's top doctor.
Health Minister Jason Copping confirmed during question period Wednesday that both of the doctors have submitted letters of resignation.
"They are still continuing to work at this point in time," he said in the legislature. "We are in the process of actually looking to fill those roles."
A statement from Alberta Health said Dr. Rosana Salvaterra and Dr. Jing Hu, who are listed as public health physicians on the department's website, have given notice.
When reached by her department email, Salvaterra responded: "Unfortunately, we are not able to comment."
She later added that she respects and admires both Dr. Hinshaw and Dr. Hu.
"They are brilliant, hard-working, and compassionate public health physicians and I consider myself fortunate to have had the opportunity to work alongside them for these past 14 months."
Salvaterra, who has extensive public health experience including as the medical officer of health for Peterborough, Ont., joined the office in October 2021.
Her career in public health includes work in "the COVID-19 response, mental health, the opioid response, women's health, poverty reduction, health equity, community food security and building stronger relationships with First Nations."
Hu's out-of-office message said her "last day at work with Alberta Health was Nov. 18, 2022," and noted she wouldn't have access to the department email after that date.
She got extensive training in China and at the University of Calgary before joining the health department in January 2020.
Their resignations came within a month of Hinshaw, who became the face of Alberta's public health response to the COVID-19 pandemic, being removed from her position.
Hinshaw was replaced by Dr. Mark Joffe, a senior executive member of Alberta Health Services, on an interim basis.
"Dr. Joffe will be supported by medical officers of health within AHS, by other staff in the Office of the Chief Medical Officer of Health, and by the Public Health Division," said the statement from Alberta Health late Wednesday.
"We expect these changes to have no impact on the department's and Dr. Joffe's ability to meet the requirements of the Public Health Act."
Hinshaw's dismissal didn't come as a surprise.
Premier Danielle Smith announced on her first day in office in October that she would be replaced.
Smith has made it clear that she blames both Hinshaw and Alberta Health Services for failing to deliver the best advice and care for Albertans as the hospital system came close to buckling in successive waves of the COVID-19 pandemic.
"A lot of the bad decisions were made by Alberta Health Services on the basis of bad advice from the chief medical officer of health," Smith told reporters on Oct. 22.
Smith has not placed the blame on front-line doctors and nurses but broadly on AHS senior management. Joffe, while serving as chief medical officer of health, retains his role in AHS senior management as a vice-president responsible for areas in cancer and clinical care.
Hinshaw, an Alberta-trained public health specialist, became a celebrity of sorts in the first wave of the pandemic in the spring of 2020, as she delivered regular, sometimes daily, updates to Albertans on the virus, its spread and methods to contain it.
This report by The Canadian Press was first published Dec. 7, 2022.
— By Colette Derworiz in Calgary.