What is Calvin McCarty's future with the Eskimos?
Time flies when you're having fun, and Calvin McCarty has had great fun spending time on a football gridiron for a large part of every season since 1998. His enjoyment has continued since then at all levels of the Canadian game, including the Edmonton Eskimos, who drafted him in 2007, a fourth-rounder in the annual draft of university prospects.
But, as long established, time flies. Now, at the football-mature age of 36, the solid, thoughtful person waits with all CFL players for word on the potential start of what would become his 14th season as a valued and versatile Eskimo contributor. He is listed as a free agent, as much because of the Covid-19 delay as any other reason.
There has been no public comment since McCarty reached free agency but the Eskimos did not take a prospective fullback with any of their draft choices last week.
Carty was 14 when he stepped into the spotlight by setting all kinds of records as a Grade 8 student at St. Thomas More High School in the Vancouver suburb of Burnaby, B.C. There, he played two positions, running back and linebacker, well enough to lead the Knights to the B.C. championship by collecting three touchdowns in a one-sided final victory.
One year later, by now a high school senior, McCarty's standards climbed even higher. He switched from linebacker to defensive back while remaining dominant on the offensive side of the ball. At the end of the season, a close observer estimated the versatile young guy had collected more than 1,000 yards rushing.
One interesting aspect of the McCarty career is the time he spent at university: one season at Boise State and one at Reedley College, a school with about 10,000 students in California, before ending his scholasic career at Western Washington in the border community of Bellingham.
In every university situation, McCarty's statistics were beyond the acceptable norm, but as a pro, his versatility has much exceeded his individual totals. He has been a persistent blocker, an able receiver and a forced on special teams, in addition to the running well as a tailback and fullback, especially in short-yardage situations.
In yardage gained, his best year was 2008, when he totalled more than 1,000 yards rushing and receiving. Since that prosperous second season, individual numbers have fallen. Injuries, of course, have been a big part of the reason. but by the end of last season he had compiled 1,615 yards as a runner and more than 2,000 yards on 263 catches through the air.
Will there be more this year? Time and roster competition and the pandemic will help to tell the story.
But one aspect of McCarty's career remains indelible: he has been a consummate professional on the field and off. Few athletes in any sport have made commitments as large as his to his home community, St. Albert, and many surrounding centres.
When word first surfaced that McCarty's active career might come to an end, his supporters smiled broadly at the realization he had scored two touchdowns against Saskatchewan – both on one-yard plunges – in what may have been his last career game.
The good news is two-fold: the Eskimos have said they hope to find a post-playing career position for him, perhaps as a coach. Whether he remains with the organization or not, he has committed to staying in and around Edmonton. The entire community will benefit.
Evaluation Assistant – Part-time Casual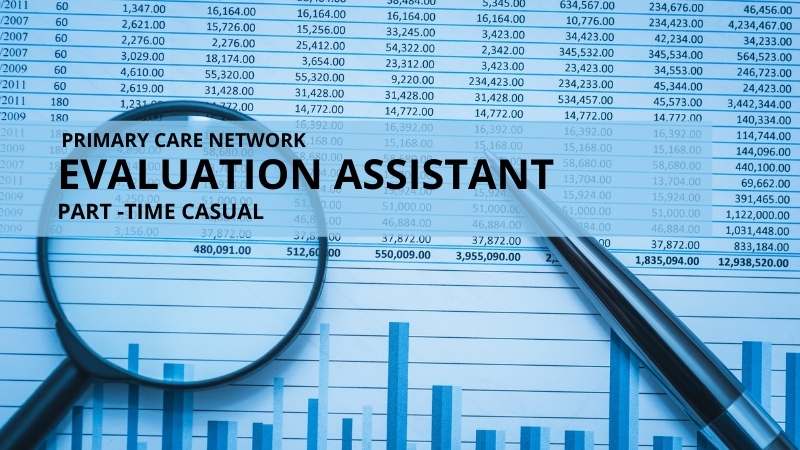 Evaluation Assistant – Part-time Casual
The Evaluation Assistant will be part of the Evaluation Team at the Red Deer Primary Care Network (RDPCN) working under the direct supervision of the Evaluator. The main responsibilities include data collection, data entry, as well as supporting both analysis and reporting for a broad spectrum of RDPCN programs and services. The successful candidate should be competent at working both independently and in a team environment; accurately managing data, and contributing to high quality reports and other deliverables.
Key Strengths of Candidates;
Bachelor degree in social sciences or health-related area
Experience in applied research or evaluation, quantitative and/or qualitative (minimum 2
years preferred)
Excellent command of Microsoft Excel, Word, Power Point and Outlook
Strong written and verbal communication skills
Detail orientated and organized
Able to work flexible hours with some evenings
and/or weekends.
This position is part-time casual, with varying hours
Act now. APPLY
Submit your curriculum vitae to [email protected] (with "Evaluation Assistant" in the subject line), or by fax to 403.342.9502. A full job description can be found at https://rdpcn.pcnpmo.ca/Careers.
Closing date: April 19, 2021 or until a successful candidate is found. Only candidates selected for an interview will be contacted.
City will identify potential locations for new homeless shelter by early May