WE Charity started spending money on same day as phone call with PMO – Before project was approved.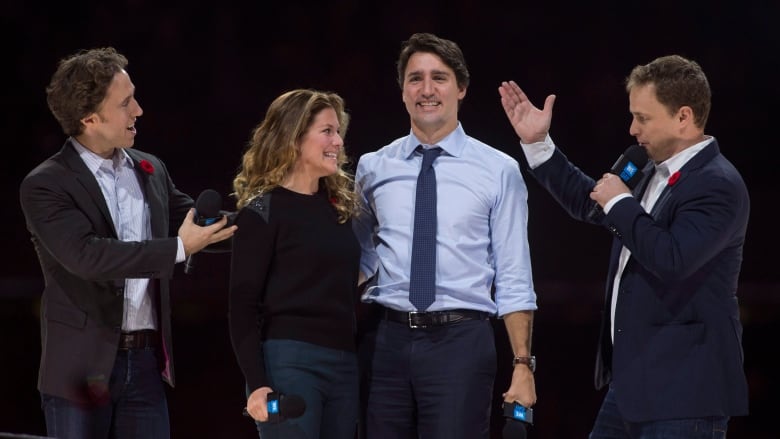 Canada's Conservative Opposition party is calling on Trudeau Advisor Ben Chin, PMO Policy Director Rick Thies, and Senior Policy Advisor at Finance Canada Amitpal Singh to testify about "their roles in setting up the $500 million Canada Student Service Grant with WE Charity."
Prime Minister Justin Trudeau has denied his office helped to set up the $500 million Canada Student Service Grant with WE Charity.  But Tuesday it was revealed WE Charity started spending money on May 5th, the same day the Kielburger brothers held a call with PMO Policy Director Rick Thies.  That was more than a month before the government signed a contract with WE.
This all came to light on Tuesday during a very uncomfortable exchange between Conservative Shadow Minister Pierre Poilievre and Liberal House Leader Pablo Rodriguez, when Poilievre pointed out the coincidence between the time that WE Charity started spending federal cash and the Kielburgers phone call with Trudeau's advisor Rick Theis.
From the Facebook page of Pierre Poilievre
WE did not even sign a contract with the government for the half-billion grant until June 23.
Yet someone gave WE the go-ahead to start spending the money on May 5th.
Guess who the Kielburgers spoke to that day?
CP NewsAlert: Statistics Canada says economy looks to have grown in second quarter
OTTAWA — Statistics Canada says the economy appears to have grown in the second quarter of the year despite two months of setbacks.
The agency says its preliminary estimate is that the economy grew at an annualized rate of 2.5 per cent between April and June.
Real gross domestic declined by 0.5 per cent in April and the agency says today that May saw a decline of 0.3 per cent.
Statistics Canada says its preliminary estimate is that real GDP grew by 0.7 per cent in June as pandemic restrictions started to ease across the country.
More coming.
The Canadian Press
Canadian women's eight crew captures rowing gold; first in event since 1992
TOKYO — The Canadian women's eight rowing crew has captured gold at the Tokyo Olympics.
The eight rowers crossed the line first in Friday's final in a time of five minutes 59.13 seconds at Sea Forest Waterway. It's Canada's first gold in the event since the 1992 Barcelona Games.
New Zealand grabbed silver (6:00.04), while China took bronze (6:01.21).
Canada will leave the Tokyo Olympics with two rowing medals, after Victoria's Caileigh Filmer and Hillary Janssens of Surrey, B.C., took bronze in Thursday's women's pair.
The double-podium performance comes after Canada secured just one medal — in the lightweight women's double sculls — at the Rio Games five years ago.
Canada made two other finals at the pandemic-delayed Games.
Conlin McCabe of Brockville, Ont., and Kai Langerfeld of North Vancouver, B.C., just missed the podium with a fourth-place finish in the men's pair, while Jessica Sevick of Strathmore, Alta., and Gabrielle Smith of Unionville, Ont., were sixth in women's double sculls.
Canada qualified 10 boats at a Games for the first time since the 1996 Olympics in Atlanta, and fielded a gender-balanced crew for the first time.
The Canadian Press