WE Charity started spending money on same day as phone call with PMO – Before project was approved.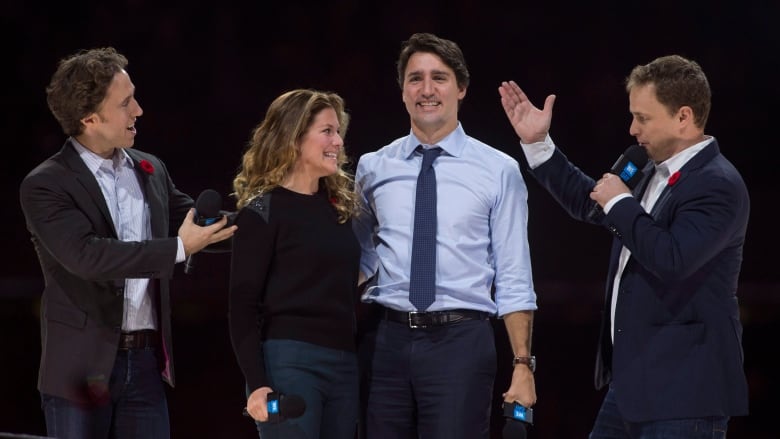 Canada's Conservative Opposition party is calling on Trudeau Advisor Ben Chin, PMO Policy Director Rick Thies, and Senior Policy Advisor at Finance Canada Amitpal Singh to testify about "their roles in setting up the $500 million Canada Student Service Grant with WE Charity."
Prime Minister Justin Trudeau has denied his office helped to set up the $500 million Canada Student Service Grant with WE Charity.  But Tuesday it was revealed WE Charity started spending money on May 5th, the same day the Kielburger brothers held a call with PMO Policy Director Rick Thies.  That was more than a month before the government signed a contract with WE.
This all came to light on Tuesday during a very uncomfortable exchange between Conservative Shadow Minister Pierre Poilievre and Liberal House Leader Pablo Rodriguez, when Poilievre pointed out the coincidence between the time that WE Charity started spending federal cash and the Kielburgers phone call with Trudeau's advisor Rick Theis.
From the Facebook page of Pierre Poilievre
WE did not even sign a contract with the government for the half-billion grant until June 23.
Yet someone gave WE the go-ahead to start spending the money on May 5th.
Guess who the Kielburgers spoke to that day?
Biden to name Asian American-Pacific Islander liaison
WASHINGTON — President Joe Biden will name Erika Moritsugu, a Capitol Hill veteran and vice-president of a women's rights advocacy group, as his liaison to the Asian American and Pacific Islander community, according to two sources familiar with the decision.
Biden committed to creating a senior-level role focused on the AAPI community after he received criticism from Democratic Sens. Tammy of Duckworth of Illinois and Mazie Hirono of Hawaii for the lack of Asian American and Pacific Islander representation in his cabinet. The two senators threatened to hold up his nominees unless Biden remedied the situation, but reversed their stance after the White House said it would create the position.
Katherine Tai, who is Taiwanese American, is in the Cabinet as Biden's top trade envoy. Dr. Vivek Murthy, the son of Indian parents, was confirmed Tuesday as surgeon general, a sub-Cabinet position. And Vice-President Kamala Harris is of Indian-American descent as well. But the senators expressed concerns that they had no direct liaison within the White House to make their concerns heard.
Biden is set to meet with the Congressional Asian Pacific American Caucus at the White House on Thursday, though Moritsugu is not expected to attend, according to two sources granted anonymity to speak freely about internal discussions.
Moritsugu is the vice-president for the National Partnership for Women & Families, and prior to that held a number of roles on Capitol Hill, working for Duckworth, former Sen. Daniel Akaka of Hawaii and the Senate Democratic Policy Committee under former Senate Majority Leader Harry Reid. She also served in the Obama administration as an official at the Department of Housing and Urban Development and the Consumer Financial Protection Bureau.
The pick comes as the Senate has taken up legislation aimed at combating anti-Asian hate crimes, in the wake of a raft of violence against Asian Americans over the past month.
Alexandra Jaffe, The Associated Press
'We are going to proceed': Trial moving ahead for accused in Alberta doctor's death
RED DEER, Alta. — The trial for a man charged in the slaying of a family doctor at a central Alberta medical clinic is going ahead as scheduled.
Deng Mabiour, 54, had been deemed fit last year to stand trial on a charge of first-degree murder in the death of Dr. Walter Reynolds, who was killed at the Village Mall Walk-In Clinic in Red Deer, Alta., last summer.
At his last appearance in March, Mabiour was told that a further assessment was going to be done and that he was being held on a mental-health warrant at the Southern Alberta Forensic Psychiatry Centre in Calgary.
No mention was made of the second assessment on Wednesday, but Mabiour has been transferred from the psychiatry facility back to the Calgary Remand Centre.
"We are going to proceed with this trial," said Court of Queen's Bench Justice Paul Belzil, who appeared by video from Edmonton.
Mabiour, wearing a blue prison jumpsuit and accompanied by two sheriffs, made his first in-person appearance in court since his arrest and sat quietly through most of the proceeding.
"Do as you want," he said.
Mabiour, despite urging from the judge to get a lawyer, repeated his intention to represent himself at his trial, which is scheduled from Nov. 22 to Dec. 17.
"This is a criminal trial and it's my duty to make sure you're getting a fair trial. You're facing a very serious charge here, sir," said Belzil.
"I recommend that you do not do so, sir, but you have a right to represent yourself."
The case is to return to court May 20 to discuss a number of applications, including one from the Crown pertaining to Mabiour acting on his own behalf.
"The purpose of that, Mr. Mabiour, is there's a provision in the Criminal Code that allows the court to make an order that you not examine civilian witnesses," the judge explained.
The accused was asked if he understood what was happening and if he had any questions.
"My question is do you believe that my case is connected with a human rights abuse case?" Mabiour asked.
Reynolds, a 45-year-old father of two, was attacked with a weapon while working at the clinic on Aug. 10. He died in hospital.
One witness told media that she was in the waiting room when she heard cries for help and saw a man with a hammer and a machete.
RCMP have said the crime was not random and the two men knew each other through the clinic, although they have not said if Mabiour was a patient of Reynolds.
This report by The Canadian Press was first published April 14, 2021
— Follow @BillGraveland on Twitter
Bill Graveland, The Canadian Press