WATCH: Red Shed Malting wins Business of the Year in "1-10 Employees" category
As a proud platinum sponsor of the 2019 Business of the Year Awards, we hope you enjoy these videos, produced by Todayville in association with Are You Social. 
Our first story is about Red Shed Malting, winner of the Red Deer and District Chamber of Commerce Business of the Year Award in the category of "1-10 Employees".
"…Red Shed Malting is a Malt House.  The concept started as a small seed, when Joe started brewing small batches of beer. It took root through numerous conversations at the family dinner table and was nourished by our desire to taste our own barley in Joe's beer. We began touring breweries within Alberta and through our conversations with the brew masters, we identified a need for locally sourced, traceable specialty malt. Currently, most specialty malts are imported into Canada. After extensive research, conversations with industry experts, and attending the CMBTC Malt Academy, we decided to start a malt house…"
There were 2 other finalists in this category.  Click on the links and watch the videos to learn more about these amazing companies!
"…At KCB Cabinets & Renovations in Red Deer, we've spent decades expanding our skills and experience, allowing us to do everything from installing beautiful custom cabinetry and countertops to organizing and overseeing major home and commercial renovations.
With a team of dedicated design specialists and a network of reputable contractors, we can help turn your vision into a comprehensive design plan and see it through to the finishing touches. Whether you're looking to add a beautiful cherry wood bar to your den or you want to transform your basement into an exciting home theatre, we have the commitment for quality, and design experience to enhance any home or business…"
"…We believe a house is more than a place; it's a feeling…"
_________________________________________________________
About the Chamber:  The Red Deer & District Chamber of Commerce is the largest and most influential business association in Central Alberta. We are committed to promoting business growth and prosperity in the region by providing networking opportunities, educational and relevant speakers, benefit programs like group insurance and discounted merchant card rates to save you money, and being your advocate on issues that matter. Chamber membership is the most effective way to raise your business profile and capitalize on business development opportunities.
All companies, Chamber members and non-members, are eligible for nomination for an award in their respective category.
Todayville is proud to be a platinum sponsor of the 2019 Red Deer and District Chamber of Commerce Business of the Year Awards.
Are you an essential worker in the time of COVID?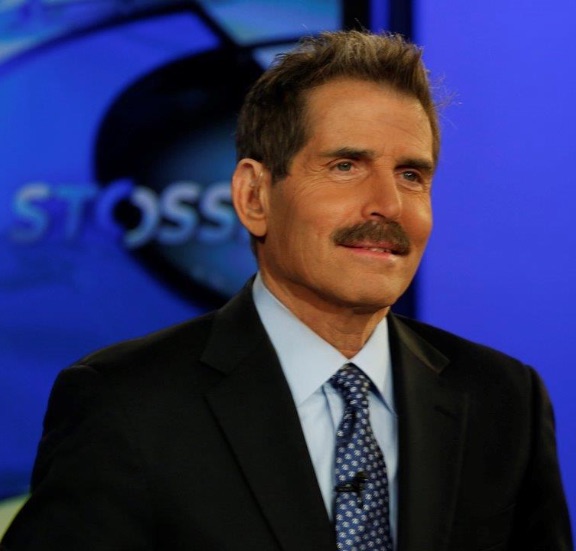 This is thought provoking article from 19 time Emmy Award winning journalist John Stossel.  You may be familiar with Stossel who spent decades with 20/20 and Good Morning America on ABC.
The Dallas Morning News called him "the most consistently thought- provoking TV reporter of our time." The Orlando Sentinel said "he has the gift for entertaining while saying something profound."

Stossel left television news to create Stossel TV.  He's hoping short videos and the freedom of not working for a network will help him educate young people in a way not possible when he worked with television news shows.  John Stossel started a non-profit to educate youth about the free market.  About 10 million students a year discuss liberty and free markets through Stossel in the Classroom.
While his weekly videos are both entertaining and informative, this particular video will certainly appeal to a much wider audience during the days of restricted businesses and higher unemployment due to the COVID19 crisis.

Alberta Opposition calling for Olymel Outbreak Inquiry
From the Alberta NDP
NDP DEMANDS PUBLIC INQUIRY INTO OLYMEL OUTBREAK,  CALLS FOR PROTECTION FOR WORKERS, NOT CORPORATIONS
Alberta's NDP is demanding an immediate public inquiry into the mishandling by both the UCP government and Olymel of a deadly COVID-19 outbreak at a meat-processing plant in Red Deer, and is seeking a commitment from the Minister of Justice that he will not intervene with legislation to protect potentially negligent corporations from lawsuits launched by victims' families.
As of Wednesday, at least three Olymel employees had died as a result of the outbreak, which began in November and has seen more than 500 cases of COVID-19 confirmed to date. The NDP has also learned that three employees are currently fighting for their lives in intensive care. The Government of Alberta ignored calls for the plant to be closed, even as cases skyrocketed.
"We need to get to the bottom of who is responsible for these senseless, tragic deaths," said NDP Leader Rachel Notley. "People with no choice but to continue working in unsafe conditions have gotten sick and died. We need to hold those responsible accountable and develop new practices to prevent tragedies like this in the future."
During a town hall meeting Tuesday night, UCP Minister of Health Tyler Shandro said Minister of Justice Kaycee Madu was working on legislation to eliminate liability in relation to COVID-19 illness and death for corporations and businesses
"This Government should focus on preventing workers from further injury and death, not covering up the negligence that's already occurred around these tragedies," Notley said. "We call on the UCP Government to reverse these plans."
The NDP is also demanding an inquiry into the Olymel outbreak and the overall history with respect to worker safety in the meat-processing industry during the COVID-19 pandemic.
The Olymel outbreak is now the deadliest linked to a meat-processing plant in Alberta during the pandemic. The outbreak at High River's Cargill plant last year saw two workers die and more than 1,500 cases of COVID-19 confirmed — it remains the largest since in Canada during the COVID-19 pandemic.
"Overall, while meat-packing plants have occurred in several other provinces, only in Alberta have people died, with the number currently standing at six," Notley said.
The NDP is also supporting the call from the United Food and Commercial Workers that the Olymel plant not reopen as planned Thursday and remain closed until worker representatives are satisfied that enhanced health and safety protocols have been put in place to prevent further spread of COVID-19.
"We find ourselves in the same crisis as we were with Cargill," said NDP Labour Critic Christina Gray. "Albertans should remember that the UCP's own Agriculture Minister lied to those workers and told them the plant was safe just days before the operator shut it down,"
MLA Gray previously called for a formal inquiry into the Cargill outbreak and another at the JBS plant in Brooks that saw more than 650 workers infected and one die. To date, the call for an inquiry has been ignored by the UCP.
"Clearly Jason Kenney and the UCP don't care about the workers in these plants," Gray added. "We know that a survey of Olymel workers found three quarters feel nervous or scared to return to work and do not trust the employer to keep them safe. As well, over half of the workers surveyed said they didn't trust the UCP Government to keep them safe.
"How does this Premier possibly justify allowing this plant to reopen when he hasn't done a thing to reassure these workers that they won't become sick or potentially die?"
The NDP will also be drafting a letter to Minister of Justice Kaycee Madu that demands he rule out legislative protection for Olymel, Cargill and JBS. A class-action lawsuit has already been launched against Cargill.
"The UCP wants to let these massive, profitable corporations wash their hands of these horrific incidents and, meanwhile, grieving families of lost loved ones will see nothing but more pain and suffering," Notley said. "This government has a long track record of backing wealthy CEOs and screwing over workers. Enough is enough."
In the U.S., 16 states have brought in legislation or immunity provisions to protect businesses and corporations from liability related to the pandemic.