Visit the 2021 Red Deer Hospital Lottery grand prize dream home built by Sorento Custom Homes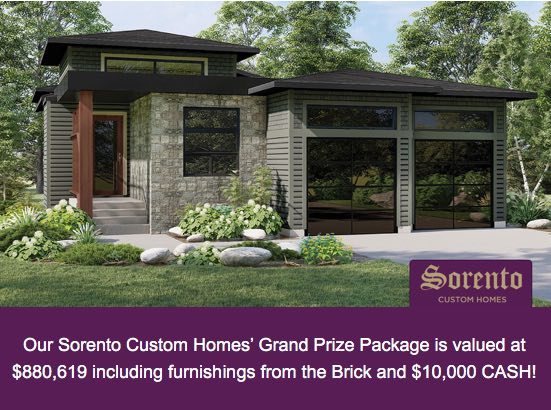 From The Red Deer Health Foundation
Located at 101 Larratt Close, Red Deer. Health and safety measures will be in place to protect our guests and volunteers.
DREAM HOME NOW OPEN!
Tour the home Saturdays and Sundays from 1pm to 5pm.
2021 Red Deer Hospital Lottery proceeds will be used to support the purchase of electronic fetal monitors and other medical equipment for the Red Deer Hospital Centre and other healthcare centres in Central Alberta.
Fetal heart rates are monitored during pregnancy, labour, and birth to assess the baby's wellbeing. Currently in our hospital, fetal heart rate tracings are captured through bedside monitors that print paper records and can only be viewed while at the machine.
The ability to quickly review, assess, and interpret records is important. New electronic fetal monitors have a number of features not available with the current, paper-based systems:
Each year there are over 2,700 births at RDRHC alone, and electronic fetal monitoring is performed multiple times during pregnancy.
Red Deer Hospital Lottery's contribution to the purchase of new monitors will ensure additional peace of mind to labouring mothers.
Skills that maintain healthy relationships
Learn ways to improve your relationship skills using the acronym DEARMAN and GIVE, from the DBT therapy perspective, presented by a PCN Mental Health Counselor, Lana.
Interpersonal Effectiveness Skills
Learning to get along with others while also asserting your own needs is essential to healthy relationships. It can be difficult to balance your own needs and the needs of others. How can you get what you need without being aggressive or neglecting of the needs of others? There are three sets of skills you will learn to help achieve this goal: objective effectiveness, relationship effectiveness, and self-respect effectiveness.
Judy's story: I'm on the healthy road!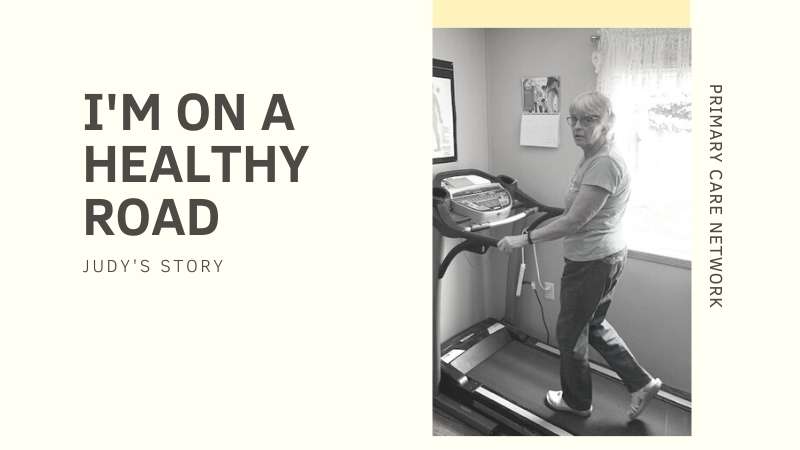 On the Healthy Road!
My journey to better health starting when my doctor told me my blood sugar was at pre-diabetes levels, my blood pressure continued to require medication and I had weight to lose. He sent me to see the RDPCN nurse. After some appointments there, the nurse referred me to the Health Basics program.
Exercise was my downfall. Working from home, I always found something else to do rather than exercise. Health Basics increased my awareness. I tracked what I was eating and became more aware of what I ate, when I ate and why I ate. I also realized things that would make me healthier that I wasn't doing. I realized being healthy is a process and I took one healthy step at a time. I also became aware of the wider variety of options for healthy lifestyle.
My husband and I visited friends over the summer and noted they had lost weight. This stimulated us to pay even more attention to our food intake. As a result of our overall efforts, I have lost about 32 pounds and my husband has lost 37. My blood sugar is now in the normal range. I have had significant decrease in my blood pressure medication. I have more energy. I enjoy exercising more as it is easier to move around and I have less arthritis pain. Health Basics is an excellent class- it started me on the healthy road. I also have much more confidence in my future health.
Click to learn more about the Red Deer Primary Care Network.
Read more success stories from the Primary Care Network.