Visit the 2021 Red Deer Hospital Lottery grand prize dream home built by Sorento Custom Homes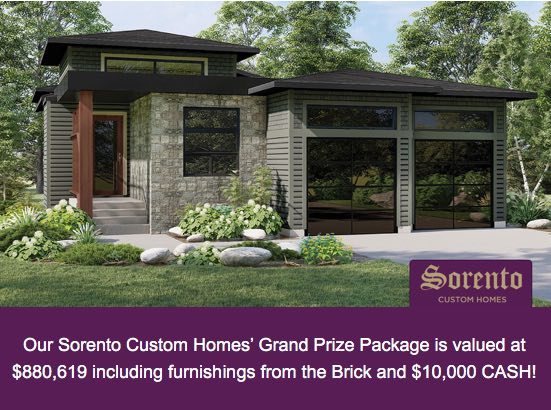 From The Red Deer Health Foundation
Located at 101 Larratt Close, Red Deer. Health and safety measures will be in place to protect our guests and volunteers.
DREAM HOME NOW OPEN!
Tour the home Saturdays and Sundays from 1pm to 5pm.
2021 Red Deer Hospital Lottery proceeds will be used to support the purchase of electronic fetal monitors and other medical equipment for the Red Deer Hospital Centre and other healthcare centres in Central Alberta.
Fetal heart rates are monitored during pregnancy, labour, and birth to assess the baby's wellbeing. Currently in our hospital, fetal heart rate tracings are captured through bedside monitors that print paper records and can only be viewed while at the machine.
The ability to quickly review, assess, and interpret records is important. New electronic fetal monitors have a number of features not available with the current, paper-based systems:
Each year there are over 2,700 births at RDRHC alone, and electronic fetal monitoring is performed multiple times during pregnancy.
Red Deer Hospital Lottery's contribution to the purchase of new monitors will ensure additional peace of mind to labouring mothers.
Count down to Canada Day celebration at Bower Ponds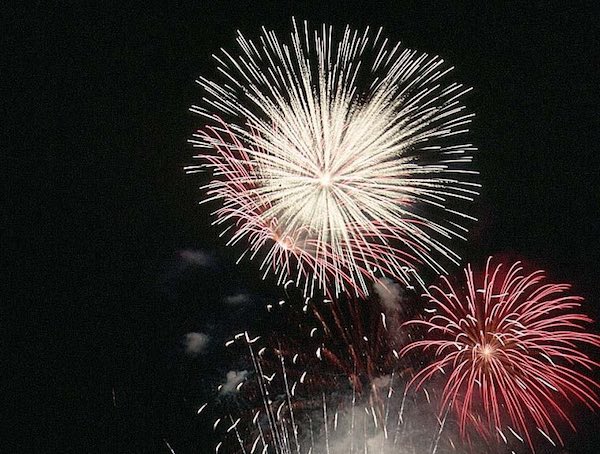 News release from

Red Deer Local Immigration Partnership
Red Deer Local Immigration Partnership and Red Deer Cultural Heritage Society Partners for Canada Day
The Red Deer Local Immigration Partnership (RDLIP) and Red Deer Cultural Heritage Society (RDCHS) is partnering for this year's Canada Day event at Bower Ponds. This day is meant to celebrate ALL peoples of and in Canada and its diversity, and race relations among community members. It is also an opportunity for community members to reconnect after easing the COVID-19 pandemic restrictions.
Canada Day is a multicultural event that inspires people to recognize and appreciate Canada's cultural, ethnic, linguistic, and geographic diversity. It is hosted annually by the Red Deer Cultural Heritage Society, who are working in collaboration with the Red Deer Local Immigration Partnership this year. This event began back in 1969 (formerly known as the Red Deer Folk Festival Society) and is held at the Bower Ponds location. We expect a strong turnout, a diverse line-up of performers and all the usual amusement and festivities reflective of the multiculturalism and beauty of our country.
"Proud to be your neighbour" campaign launched by RDLIP in the beginning of the year. It is an awareness campaign which aims to highlight good neighbourly relations between people of different backgrounds and to change people's racist attitudes and behaviours.
Events of the day include multicultural performances on the main stage all day, 11am – 11pm. You can also enjoy food from 10 different cultural food booths starting from 11am. The Canada Day Opening Ceremony will kick off at 2pm with free cake following, about 2:30pm. Celebrations will close with an epic firework show at 11pm.
During the day, there are different activities held to provide opportunities for conversations and better understanding of race and culture. 2 sessions of the Human Library TM will be held between 12:00 PM- 1:00 PM and 3:00 PM- 4:00 PM in partnership with the Red Deer Public Library, wherein 'human books' are available to be 'read' by community members. The Human LibraryTM provides space for dialogue that can challenge stereotypes and prejudices. The human books will come from different parts of the world and will share their knowledge, culture and experiences. Proud to be Your Neighbour lawn signs and pins will also be distributed at the RDLIP booth.
"It is so exciting to be working with RDLIP on Canada Day and to share their anti racism campaign on 'Proud to be Your Neighbor'. This year celebrates that Canada is appreciative of our multiculturalism and diversity", says RDCHS Manager Delores Coghill.
"We are excited to collaborate with the RDCHS for this year's Canada Day event. We want to continue to share stories about how diversity helps, how it makes our communities stronger. Canada Day will mark the end of the campaign and signals the beginning of the next phase of RDLIP's anti racism work," says RDLIP Interim Program Manager Kristine Bugayong.
CASASC Education Program awarded Inspiration Award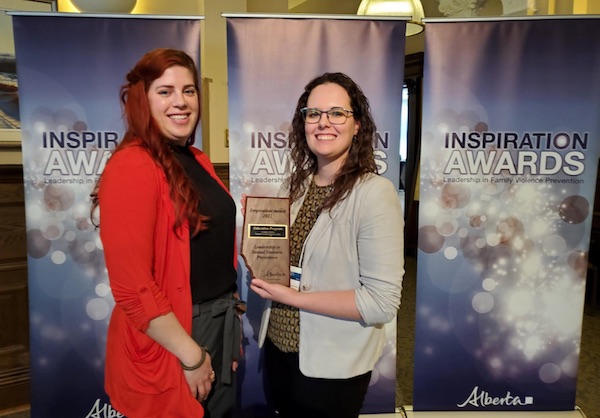 CASASC Education & Community Awareness Manager Carlia Schwab (left) and CASASC Educator Kailee Mears (right) at the 2022 Inspiration Awards in Calgary on June 24.
The Central Alberta Sexual Assault Support Centre (CASASC) Education Program is the recipient of a provincial award recognizing leadership in sexual violence prevention. CASASC Education team members attended the 2022 Inspiration Awards ceremony in Calgary on June 24.
A total of ten Inspiration Awards were presented by the Ministry of Community and Social Services to individuals and groups for their leadership in ending family violence and abuse in communities across the province. Awards recognized leadership in preventing family violence, sexual violence, child abuse and bullying.
The awards were presented by Jason Luan, Minister of Community and Social Services with the Honourable Lois Mitchell acting as Master of Ceremonies. CASASC received its' program award for showing leadership in sexual violence prevention.
"Having to adapt to COVID realities, in October 2020 the education program underwent a complete revision of all programming, developing content to virtual teaching modalities and adapting to meet the needs of in-person teaching dynamics,"
said Lois Mitchell at the ceremony. "The CASASC Education Program grew in the following months from one solidified program into five formal school offerings for Grades K-12, with full availability to schools and community starting September 2021.
"Through the expansion of programs and age-appropriate content and topics, the education program has contributed to the enhanced awareness and prevention of sexual violence and the creation of healthy relationships for all schools within central
Alberta. Offering programs at no-cost and either virtual of in-person delivery models, the education program helps to reduce barriers to their programs and are quickly becoming a recognized and recommended sources for primary prevention
programming."
The CASASC Education Program is a prevention-focused program designed to prevent sexual violence in the central Alberta region. It is the home of educational programming like No Secrets K-4 and Healthy Dating Relationships 101. The team
currently consists of five educators who completed 477 presentations in the 2021-2022 school year.
This is the second Inspiration Award received by CASASC. In 2018, CASASC received a group leadership award for offering innovative and comprehensive programs and services.