Update re: Sladjana Petrovic – New appeal to public from Yellowknife RCMP
From Northwest Territories RCMP.
Yellowknife RCMP update on missing woman, renew appeal
Yellowknife, NT, January 6, 2020
Yellowknife RCMP continue to seek the public's assistance in locating a missing woman, Sladjana Petrovic, age 60.
Sladjana was reportedly last seen on December 26 in the downtown area. RCMP began a missing person investigation on December 27, when she was reported missing.
RCMP have issued pleas for assistance from the public since December 30, 2019. Today, they renew their request, and provide updated information.
Sladjana Petrovic, is described as Caucasian, 5'7" / 170 cm, 257 lbs / 117 kg, heavy build, shoulder length "salt and pepper" brown hair and blue eyes.
The investigation has produced the latest image, taken the day before her disappearance.
Sladjana is seen wearing a dark blue jacket, with light blue liner, a pink or red shirt, black or dark pants, and running shoes. She appears to be carrying a grey/black bag or purse. It is believed Sladjana was wearing the same clothes when she was last seen.
The investigation confirms that Sladjana was last seen at approximately 3:40 pm on December 26, leaving her apartment building on 53 St and walking towards Franklin Avenue. She is believed to be wearing the dark blue jacket, red/pink shirt, dark pants and running shoes.
Investigators continue to canvas the area, as residences and businesses in the downtown area surrounding 53 Street may have video footage from security cameras, "Nest" cams and vehicle dash cams. Residents are asked to review their footage between the hours of 3 PM and midnight, December 26, 2019 and provide police with any sightings.
Yellowknife Ground Search and Rescue (YKGSAR) have been actively patrolling the downtown area, including back alleys and checking yards. Please be aware these patrols may continue.
Additional to the YKGSAR patrols and RCMP canvasses, downtown residents are asked to report anything that may appear unusual in their backyards and outbuildings
Sladjana has been known to visit Calgary and Edmonton in the past. RCMP Yellowknife Detachment is working with partner agencies in Alberta. The media release was shared with Alberta, should Sladjana be making her way from Yellowknife to Alberta.
The investigators of Yellowknife RCMP General Investigative Section continue to work on this priority investigation. They have been supported by the NT RCMP Police Dog Services, Yellowknife RCMP and resources from other units as required. At this time, despite the dedicated, multi-level police investigation, there have been no confirmed sightings, interactions or activity from Sladjana Petrovic since she was last seen on December 26, 2019 at 3:40 pm.
"Our investigators continue to work around the clock to locate Ms. Petrovic. We are concerned for her well-being, and any pieces of information can assist, so please contact us with any information you may have. Our investigatorsare are following every possible lead to locate Ms. Petrovic" states Inspector Alex Laporte, Yellowknife RCMP Detachment Commander.
Anyone with information on whereabouts of Sladjana Petrovic is asked to contact either Yellowknife RCMP at 867-669-1111 or Crime Stoppers at 1-800-222-TIPS, nwtnutips.com, (click on "submit a web tip") or text: nwtnutips to 274637.
Cenovus Energy to buy remaining stake in Toledo refinery from BP for $300 million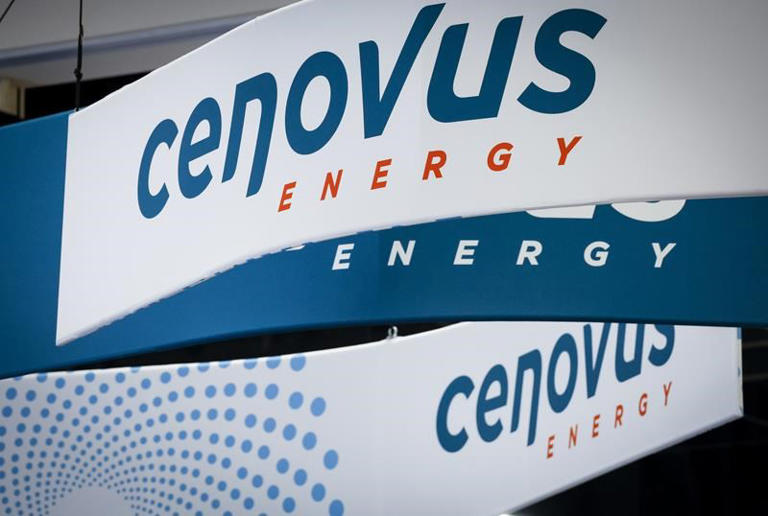 CALGARY — Cenovus Energy Inc. has reached a deal with British energy giant BP to buy the remaining 50 per cent stake in the BP-Husky Toledo Refinery for $300 million.
The Calgary-based oil producer has owned the other 50 per cent of the Ohio-based refinery since its combination with Husky Energy in 2021.
Cenovus says its U.S. operating business will take over operations when the transaction closes, expected before the end of the year.
The company says the Toledo refinery recently completed a major, once in five years turnaround to improve operational reliability.
It says the transaction will give Cenovus an additional 80,000 barrels per day of downstream throughput capacity, including 45,000 barrels per day of heavy oil refining capacity.
The deal brings Cenovus' total refining capacity to 740,000 barrels per day.
Alex Pourbaix, Cenovus president and CEO, says fully owning the Toledo refinery provides an opportunity to further integrate the company's heavy oil production and refining capabilities, including with the nearby Lima Refinery.
"This transaction solidifies our refining footprint in the U.S. Midwest and increases our ability to capture margin throughout the value chain," he said in a statement.
This report by The Canadian Press was first published Aug. 8, 2022.
Companies in this story: (TSX:CVE)
The Canadian Press
Nutrien names Ken Seitz president, CEO amid sweeping changes in agriculture markets
Saskatoon-based fertilizer giant Nutrien Ltd. has named Ken Seitz president and CEO following a months-long global talent search.
The company says Seitz, who has served as interim CEO since January and previously headed up its potash operation, brings 25 years of experience in agriculture and mining to the role.
Nutrien says it has achieved record results under Seitz's leadership amid sweeping changes in agricultural markets and unprecedented global food security challenges.
Russ Girling, chairman of Nutrien's board of directors, says the company's record performance during some of the most turbulent times in the sector underscore the strength of Seitz's leadership.
Seitz, who grew up on a dairy farm in Saskatchewan, says he's "honoured and humbled" to work alongside growers during challenging times.
He says Nutrien is well positioned to help meet the global goals of food security and climate action.
This report by The Canadian Press was first published Aug. 8, 2022.
Companies in this story: (TSX:NTR)
The Canadian Press