Trudeau's Trucking Awful Week In Hiding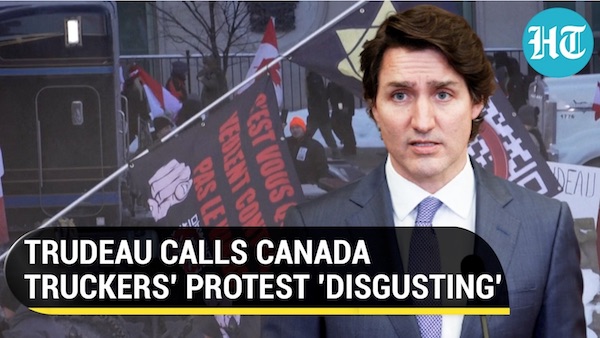 "You like roses and kisses and pretty men to tell you/ All those pretty lies, pretty lies/ When you gonna realize they're only pretty lies? — Joni Mitchell
Anyone born after the turn of the century was likely unsurprised by the news that Joni Mitchell and Neil Young ("who 'dey?") want Spotify to ban podcaster Joe Rogan for sins against the climate catechism. Cancel culture IS the culture to many brought up in the safe spaces of the 21st century.
But for those who grew up with Young singing "Rockin' In The Free World" while Mitchell sang the virtues of a "Free Man In Paris" the concept of these iconic artists arguing for censorship is bracing. What happened to artistic freedom from the Laurel Canyon crowd?
Well, the Canadian (surprised?) pair are simply responding to the safe-space zeitgeist. For Neil— who fell into Darryl Hannah's lunatic orbit— that means eliminating anyone with a differing view on the Climate Cult. As for Joni, she wrote her own epitaph. "All romantics meet the same fate someday/ Cynical and drunk and boring someone in some dark café." The Safe Space Café.
Safe-space reality was spawned in the education system. Radicals used the schools to enforce their Woke dogma, shutting down opposing opinion under the guise of providing the indulged a place where they could escape the noise of debate or just have a good cry . In a room with only one voice singing you can quickly come to believe that everyone agrees with you.
Which brings us to Canada's petrified PM, Justin Trudeau bunkered in his own safe space as the truckers eat his lunch on Parliament Hill. Like so many of the media he's bribed, Trudeau was hoping for a January 6 replay when the truckers hit Ottawa. You know… rioters pushing their way into the Parliament buildings, chaos, fires and some deaths. Yes, lots of deaths.
Sadly the truckers wouldn't comply, outside of a honking horns on Rideau Street and someone allegedly throwing a rock at an EMS crew. So it was necessary for him to scramble his media slappies and invoke Plan B. To convince Safe Spacers of the imminent threat there would now be stories— not of gunplay and coups— but of toothless KKK despoiling the Capital, a Bytown population held hostage, signs of Trumpism and white power trying to seize power.
Lord knows his lackeys tried. Host Nil Kuksal on CBC soiled herself, suggesting it was all just a Putin ploy. . Another gormless CBC host asked if dark forces within the crowd might be grooming hapless truckers into a white power rebellion. CTV tried linking the Truckers to the anniversary of the Quebec City mosque shooting.
Reporters from all networks spotted people with swastikas and rebel flags yet strangely forgot to ask any of them who they were or what they were doing. They chortled with glee as a CPC member of Parliament was photo bombed by some plant carrying a Canadian flag with a swastika. See, they're all Nazis, went the ledes on the six o'clock news. Great reporting
Ottawa's Mayor Jim Watson thought condescension might work, telling the protesters that they'd made their point, now GO HOME. Apparently beer-swilling francophones hopping on the cenotaph yelling "Liberté" is an imminent threat to the security of the nation. The right to peaceful assembly exercised recently by Indigenous peoples and BLM— and approved by Trudeau— was now trumped by getting to the LCBO on Elgin Street before it closed .
The cable TV panels and double enders all agreed. Playing footsie with the rowdy protesters was going to end disastrously for the Conservatives. Brave Sir Justin in his bunker would win the day— as soon as his Covid fever broke. Irony alert: the man ordering Canadians to take the magic juice— on threat of job loss and denial of healthcare— was now testing positive after he'd been fully vaccinated with the magic potions.
The protesters did notice, demanding that Mr. Doubtfire meet with them to hear their demand for removal of vaccine mandates and passports. Now it was serious. Chairman Blackface had to move to Plan C. Emerging like Wiarton Willie from his RCMP-protected lair Trudeau told a video press event he was never going to soil his hands by going to meet the protesters. They were merchants of "antisemitism, Islamophobia, anti-Black racism, homophobia, and transphobia" primed at any moment to spread Covid and explosives. They want to overthrow the democratically elected government!
Again the press stenographers taking Trudeau's bribes united in cheering his master stroke, demonizing the demonstrators for the umpteenth time. (Oddly, the Bloq leader disagreed. ) They ignored polls released Monday that showed the percentage of Canadians who want to abandon Trudeau's lockdowns, mandates and punishments had zoomed from 40 percent to 54 percent— in one month. IOW, they agree with the truckers.
To Justin, it was all mob terror staging a coup. Again, Convoy leaders assured the fourth estate they didn't want to take over government. They wanted an end to infringements on their charter rights. They wanted their elected representatives— Conservatives included— to hear the voice of the common people. They wanted Erin O'Toole to ignore the Globe & Mail and show leadership (too late to save his job BTW).
And they wanted the acquiescent media to stop acting as the Pravda wing of the PMO. (CBC: "Experts suggest containment, fines and giving protesters a deadline to leave") Because the safe space created for the Family Compact is its last line of defence for this regime. The scribes and experts intoning mournfully about the death of civilization are actually lamenting the demise if their own class.
FOX TV's provocateur Tucker Carlson spent 22 minutes at the top of his Monday show— the highest rated in U.S. cable TV— mocking this pretence of the comic opera on Parliament Hill, lampooning the PM's costume changes and the failures of media such as CTV's Paula Newton to stop writing for each other. If CBC's 22 Minutes were still funny they'd do this piece.
Gimlet-eyed observers of the human condition, the media fail to see the ground shifting beneath them. The privilege of defining the world from downtown Ottawa— a privilege they've assumed for decades— is ending. Talking to your NIMBY friends is not reporting. As Carlson noted, the truckers are the messengers, but the crowds supporting them across the nation are the new reality.
If Trudeau weren't buried in his bunker fighting manfully against Covid, he might see that, too. But that is asking him to grow a pair and leave hiding. The good news? Till the truckers leave he can listen to Joni Mitchell and Neil Young on a Russian DVD sites. Take that Spotify!
Bruce Dowbiggin @dowbboy is the editor of Not The Public Broadcaster (http://www.notthepublicbroadcaster.com). The best-selling author was nominated for the BBN Business Book award of 2020 for Personal Account with Tony Comper. A two-time winner of the Gemini Award as Canada's top television sports broadcaster, he's also a regular contributor to Sirius XM Canada Talks Ch. 167. His new book with his son Evan Inexact Science: The Six Most Compelling Draft Years In NHL History is now available on http://brucedowbigginbooks.ca/book-personalaccount.aspx
That Old-Time Segregation. Good Enough Grandma. Good Enough For Me.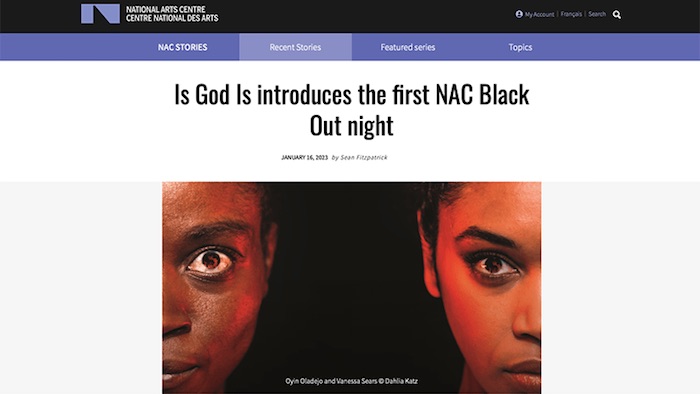 British universities are adding trigger warnings to Greek and Shakespearean tragedies to protect students from being triggered by tragedy.— The Telegraph
Those who remember the not-so-distant past will recall the epic struggle waged by the Left to end apartheid in South Africa. Focussed on the jailed leader Nelson Mandela, the movement gripped progressives in a righteous fervour to end the brutal segregationist regime of the white government.
Happily, the pressure exerted by governments around the world— including Canada's— finally freed Mandela in 1990 and ended apartheid. The world celebrated. The Left took a victory lap with a Matt Damon movie about the integrated SA Rugby team winning the World Cup. Never more would the spectre of segregation blot the history of the Western democracies.
Not so fast. In this age of intellectual convenience the Left works fast. As we pointed out last week they have now convinced the former Allied nations that they actually lost WW II and the Cold War due to white supremacy and transphobia.
Here in Canada, under the guise of Critical Race Theory, they have resurrected apartheid nostalgia as a tool to achieve something-something-something. The federally funded National Arts Centre in Ottawa, a stone's throw from the site of the Tuckers Convoy a year ago this month, was planning for two so-called Black-Out Nights where only blacks would be permitted into the plush pews for a little cultural uplift called "Is God Is". Hints that "black-identifying" might get you in the door were quashed by staff who said it was "blacks only".
The ban on whites, Asians and Indigenous theatre goers sprang from consultant research, no doubt at great cost, saying that the biggest barrier to theatre going is "it's not for someone like me". (Price of NAC tickets might also be a tiny impediment.) And so NAC management came up with Black Out Nights. "Honored that @CanadasNAC is standing by their commitment to a BLACK OUT performance of one of my favorite plays, 'IS GOD IS,'" tweeted playwright Jeremy O'Harris who holds a masters degree from the slave ship known as Yale.
News of the NAC's little secret spread outside the cognoscenti—despite the best efforts of the Media Party. Soon, the so-earnest-it's-painful arts administrator who runs the NAC these days was skating backwards faster than Bobby Orr. Deciding it was not a BLM mountain to die on, Christopher Deacon declared that the NAC might have to "course-correct and refine" its virtue orgy. Too bad for a progressive organization that hired a Director of Equity and Inclusion, whose stunning advice was that the NAC should do more Equity and Inclusion.
Now, the entire event has been shelved, to the chagrin of the same publicly funded zealots who wanted Jordan Peterson banned from speaking in Ottawa. "Sometimes the most needed change encounters resistance," quoth commissar Deacon. In finest apparatchik speak Deacon says they'll persevere. "But we press on… it's a journey to a better place". In case you're wondering Deacon is a white male liberal, but his black heart is in the right place. Which is good enough for the PMO.
(Sidebar: I worked as a PR flack at the NAC around the time of the first Quebec Referendum in 1980. Inclusion of francophones, not promotion of blacks, was the flavour of that Trudeau regime. So we had a dedicated well-paid employee whose job was to translate English into perfect Larousse French. Translating from French to English was my job, and anyone who's heard my French will know how frightening a prospect that was for national unity. But no one cared.)
Lest one think this CRT outreach is limited to the NAC, look no further than Toronto's Theatre Passe Muraille which— in my theatre days of the 70s-80s— was a plucky outfit long on class warfare and unwatchable plays. That continues into today where the star of a one-woman show on colonialism and such refused to let white theatre critics review her oeuvre 'bug".
Not to be outdone, Passe Muraille has its own Black Out Nights when even those willing to absorb the turgid agitprop onstage may not enter if they are un-black. Should someone wish to "self identify" as black they must undergo a gauntlet of staffers who will instruct them in the proper right-think. BTW: White staff, technicians and administrators will be allowed to participate and still cash Canada Council cheques.
Make no mistake. This virtue wallow is occurring across the performing arts in Canada, and the Canada Council is the love pump that supports the entire regime of inclusivity and inconsequentiality. Which is to say if you want money from this source— or win awards dedicated to the Arts in Canada— you must parse the accepted grievance du jour for material suitable to the panels who opine on such.
Sample: "Tragedy is a genre obsessed with violence and suffering, often of a sexual or graphic kind, and so some of the content might be triggering for some students."— The University of Aberdeen. Then you can write The Acceptable Death of a Exploitation Salesman or Cat On A Solar-Powered Roof.
Naturally, the Black Out movement has its equivalent in academia. My alma mater, the University of Toronto, now brags about a black convocation to celebrate the ultimate safe space. The organizers say, "On top of the regular demands that come with earning a university degree, Black students often deal with the added stress of microaggressions and a lack of representation in the classroom."
Nothing says Nelson Mandela or Martin Luther King more than retreating from the world. The organizers of U of T's Black Convocation announced, without irony, that the theme of (the 2021) event preferred by safe-space fans is "resilience."
The percentage of Canadians who fervently believe the safe-space mantra— sticks and stones will hurt my bones but words will destroy civilization— can safely be contained on one of those leaky scows that ply the St. Lawrence filled with Venezuelan oil. But the impact of this furious, concentrated rabble of class warriors is profound compared to their numbers (blacks are 3.5 percent of Canada's population.)
Why? Because fear. Fear is the secret to the current dystopia— not resilience, as U of T would have it. Those in positions of authority, like General George McLennan in the Civil War, always overestimate the opposition, quaking in their boots that they'll be exposed by a tsunami that exists mostly in grievance sites and academic swamps. Then they go on CBC Metro Morning to publicly bend a knee to this pressure.
In fact the numbers are massively exaggerated by feckless media slappies who think one loud voice translates as a movement as real as the Trucker Convoy. And who flatter themselves as change makers. Until someone calls the bluff on this hustle you can expect much more of this New/ Old Time Segregation.
Sign up today for Not The Public Broadcaster newsletters. Hot takes/ cool slants on sports and current affairs. Have the latest columns delivered to your mail box. Tell your friends to join, too. Always provocative, always independent. https://share.hsforms.com/16edbhhC3TTKg6jAaRyP7rActsj5
Bruce Dowbiggin @dowbboy is the editor of Not The Public Broadcaster A two-time winner of the Gemini Award as Canada's top television sports broadcaster, he's a regular contributor to Sirius XM Canada Talks Ch. 167. Inexact Science: The Six Most Compelling Draft Years In NHL History, his new book with his son Evan, was voted the seventh-best professional hockey book of all time by bookauthority.org . His 2004 book Money Players was voted sixth best on the same list, and is available via http://brucedowbigginbooks.ca/book-personalaccount.aspx
Will Cable Cord Cutting Shock Pro Sports Back To Its Senses?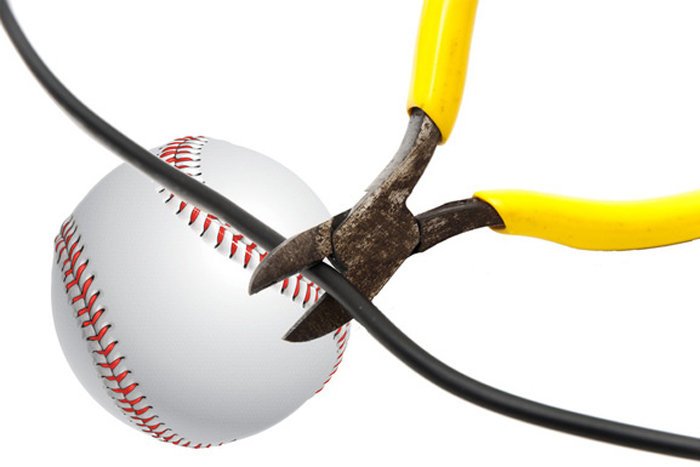 If there's one constant in modern sports it's bewilderment at how high salaries have risen for elite athletes. Where a million dollars a year was once the "unheard-of" threshold for salaries, today's stars are easily taking home 20, 40, even 50 million a year under the new economy in sports. Even college athletes, once forbidden to accept remuneration, are cashing in millions for their name, image or likeness.
When people complain about overpaid athletes to IDLM we simply say the money is in the business, who else do you think should get the cash? Ditto for franchise values, where the Denver Broncos recently sold for a staggering $4.65 B. and the Washington Commanders might fetch $6B.
Largely the infusion of riches in pro sports has come from TV and digital-rights contracts between leagues and regional sports networks (RSN). Those RSNs are the carriers of the local and regional teams. Packaged through cable or satellite carriers they deliver valuable programming dollars to leagues. And for smaller media markets they are a vital source of revenue to keep up with the big boys whose ancillary revenues are pumped by many more customers.
As just one example, the MLB St. Louis Cardinals are currently earning about $66 million a year from their 15-year, $1B deal they signed with Fox Sports in 2015. There are 18 other teams on Sinclair/Diamond local TV deals, all of whom rely on RSNs to play New York salaries in Pittsburgh or Kansas City.
In Canada, as opposed to the American model, regional sports contracts are held directly by either TSN or Sportsnet, national carriers. The monopoly status has suppressed revenues to Canadian NHL, MLB or NBA teams relative to the deals cut in large markets such as New York's tri-state area, southern California or Chicago.
Recently TV rights packages values were boosted by the arrival of Amazon, YouTube and Google which began to compete with traditional networks for U.S. broadcast rights. But now RSNs are threatened by the cord-cutting trend that sees American and Canadian consumers dumping their traditional bundlers of services to go à la carte digital directly with the producers of programming. ( In Canada the DAZN network has gone head-to-head with TSN for NFL games on a digital deal with the league.)
This past week the American cable giant Comcast reported a year-over-year 11 percent loss in its customer base. That's about two million Americans saying "I can do without the middle men and the useless channels. I want to subscribe directly to the producers of the material I want to see." From a peak of 110.5 million customers in 2013 the Comcast market is estimated to drop as low as 65 million customers by 2025.
In part this is consumers shedding programming bundles they never watch and bloated subscription fees as they tighten their belts. It's also a reflection on the Netflix streaming revolution sparked by Covid-19 lockdowns that saw locked-down consumers get used to the convenience of directly streaming programming from Netflix or Amazon Prime or Disney without paying for a raft of useless channels.
Advertisers have noticed, too. They are headed to streaming services, where their messages can be more targeted to desired audiences than cable TVs scattershot approach.
The impact is being seen in the U.S. where Diamond Sports Group, which controls a huge portion of the pro sports RSNs, is said to be headed to bankruptcy court to restructure its $8.6B in debt. "There are a lot of business and financial terms and policies to work through," says Deadspin, "but the long and short of it is that DSG is likely going to skip an interest payment it owes, which should be enough for them to get to the bankruptcy claim they've been rumored to be after for a while now."
Bloomberg reported that if they file for bankruptcy it could "potentially put at risk crucial broadcasting rights revenues" for major North American sports networks. Greg Boris, a sports management professor at Adelphi University summed up the looming disaster for pro sports. He told The Score that RSNs have "been a golden goose. You remove cable TV from the scenario, and franchises are worth a fraction of what they are today, players make a fraction of their salaries today… the boom has been going on for almost 30 years. But the vast majority of the people that pay never watch (services they purchase). That's been the model."
Leagues are now investigating what to do if the RSN model collapses. Currently the leagues operate direct streaming services for customers wishing to watch out-of-town games not involving their local team. They could simply add the RSN rights too these streams.But direct-to-consumer can be very costly. The Disney+ operation was thought to be a slam dunk, but now management at Disney admits it will be a few years before the operation gets out of the red. American carrier Comcast launched the Peacock network as an outlet for NBC content. It lost $2.5B in 2022 and projects to lose another $2B in 2023. Similar startups such as CBC Gem have been flops.
Direct-to-consumer is also not the easy money machine that RSNs were. If a league or a team operates a direct customer service it takes on the responsibility of signing up and maintaining its customer base. That means dealing with the fickle fans who might drop his/ her package to an NHL, NFL, MLB or NBA team for a few years till the club improves.
That could be a disaster for underperforming teams like MLB's Pirates or NHL Vancouver Canucks who had the assurance that, while their programming sucked, the other offerings on the cable package were worth customers retaining the service. Direct-to-consumer could, however, be a ray of hope for fans of bad teams that force clubs to finally get serious about producing a winning product.
This potential financial shortfall is probably one of the reason pro sports has so fervently embraced sports betting— to the annoyance of many fans. If the TV money goes, they'll need every dollar they can find to pay out the contracts they've been issuing with impunity the past decade.
Sign up today for Not The Public Broadcaster newsletters. Hot takes/ cool slants on sports and current affairs. Have the latest columns delivered to your mail box. Tell your friends to join, too. Always provocative, always independent. https://share.hsforms.com/16edbhhC3TTKg6jAaRyP7rActsj5
Bruce Dowbiggin @dowbboy is the editor of Not The Public Broadcaster A two-time winner of the Gemini Award as Canada's top television sports broadcaster, he's a regular contributor to Sirius XM Canada Talks Ch. 167. Inexact Science: The Six Most Compelling Draft Years In NHL History, his new book with his son Evan, was voted the seventh-best professional hockey book of all time by bookauthority.org . His 2004 book Money Players was voted sixth best on the same list, and is available via http://brucedowbigginbooks.ca/book-personalaccount.aspx