Trudeau's CBC Finally Achieves Cult Status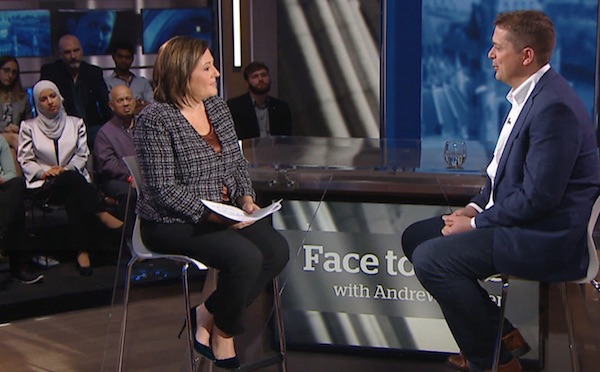 Q: Why is CBC like a NASCAR racer?
A: Because both can only turn left
A CBC (Can't Be Credible) bulletin from the front in Oceania's war with EastAsia: Seems a formerly loyal soldier has deserted, leaving a highly unfortunate series of lies behind. The treacherous Tara Henley says she was once a loyal lefty but now finds herself on the right (translate: wrong) side of the spectrum in the newsroom. And right at CBC is a euphemism for "soon be unemployed." (Ask Randy Bachman).
Tara suggests that the public broadcaster might be veering left in its editorial slant. "People want to know why, for example, non-binary Filipinos concerned about a lack of LGBT terms in Tagalog is an editorial priority for the CBC, when local issues of broad concern go unreported.
"Or why our pop culture radio show's coverage of the Dave Chappelle Netflix special failed to include any of the legions of fans, or comics, that did not find it offensive. Or why, exactly, taxpayers should be funding articles that scold Canadians for using words such as "brainstorm" and "lame."
She continues the heresy: "To work at the CBC now is to accept the idea that race is the most significant thing about a person, and that some races are more relevant to the public conversation than others. It is, in my newsroom, to fill out racial profile forms for every guest you book; to actively book more people of some races and less of others.
"To work at the CBC is to submit to job interviews that are not about qualifications or experience — but instead demand the parroting of orthodoxies, the demonstration of fealty to dogma." The nerve.
The viper Henley noted that while the shift leftward has been happening for most of the decade she worked at CBC, the past 18 months have seen warp speed on Woke politics. Luckily she doesn't note how that coincides with the fresh infusion of billions into CBC from Chairman Justin. People might get the wrong idea.
Luckily, more loyal troopers defended the rigour and colonist-bashing of the Mother Corp. Commissar Sara Hagi tweeted " @KindaHagi The cbc has a ton of issues but the idea that it overvalues race is hilarious… What loser. Just accept nobody liked you and maybe poc were doing a better job than you and move on." (Note: Sara now says this putdown was all just a joke. Sure.)
The lame-brain jock @dowbboy bitched: "They're moved all the trappings of prep safe-school pettiness to @CBC newsroom. The cowardly firing of CBC execs over not placating fainting goats in the newsroom was the start. Pushing Wendy Mesley off a cliff was the warning sign things had gone too far. This confirms the worst."
Ha. Ha. The joke's on him. We've got all the Canadian newsrooms on our side now. CTV, Global, CITY. Since getting Trudeaubucks they're all singing from the Justin handbook. Charmaine De Silva, CITY TV News director in YVR: "Proud to work for a news organization that challenges the status quo, elevates voices that aren't typically heard, and that is working, bit by bit, to right the imbalance that has existed for so long. If you're uncomfortable w/this, reflect on your white supremacy." Note perfect.
That's our new formula: add white supremacy and stir. Ditto the sponsors. People think they advertise on Canadian TV so you can see their products. Amateurs. They're all doing love letters to how Woke they've become. Notice how one day, out of the blue, they all decided to show mixed-race couples in commercials? Like they got the same memo at the same time? Coincidence? That was us.
Gay couples the same. Presto, change-o. And you can't turn on the TV without seeing bipoc people dominating the images, even though the 2016 census said black people represent about 3.5 percent of the Canadian population. It's not about equality for advertisers, though. It's about the networks and sponsors buying peace from the BLM radicals who'll ruin their businesses if they don't submit.
That means equity hiring and buying. The 15 Percent Pledge is the brainchild of Toronto native Aurora James, whose company, Brother Vellies, makes footwear, handbags and belts. When radicals demanded more targeted buying James jumped in. James is asking/ demanding Canadian retailers to commit to supporting "brands that are representative of the diverse Canadian population."
She told CBC: "Canada is also, in my purview, quick to act when they realize there's inequality happening. I hope some of these retailers will be quick to act on this as well." As in, "Nice little network you have here. Too bad if something were to happen to it."
People wonder where all this wack-a-doodle Wokeness comes from, and why so fast. Well, we've been running this hustle on Canadian and American university campuses for a generation now. Trying out the moves, seeing which boycotts work best on timorous college administrators, etc.
We just ran one at Calgary's Mount Royal University where a tenured professor, Frances Widdowson, got out over her skis on indigenous issues. She's been a senior expert in the field for ages, published by the scholarly press. But when she strayed from the approved Trudeaupian narrative on residential schools we had to set an example.
Widdowson suggested young natives were being radicalized by extremists in the movement. She resisted attempts to "indigenize" studies at MRU and elsewhere, radicals rejecting Enlightenment traditions of learning. This brought down the wrath of indigenous education "establishment" epitomized by Leanne Betasamosake Simpson: "It is simply stunning that a prominent so-called academic press…(which has lost all credibility as a result), would publish this book…The book is part of a racist colonial machine that still manages to find room to operate in Canada."
Surely MRU would defend its scholar? No. The school that hired an associate VP of Indigenization and Decolonization caved, and Widdowson was fired to placate the lettered mob. Everyone is now lawyered up. So you see it's been just a short jump from destroying the independence of professors to destroying the independence of news gathering. And we're just getting started.
Signed: Big Brother/ Sister/ Other
Bruce Dowbiggin @dowbboy is the editor of Not The Public Broadcaster (http://www.notthepublicbroadcaster.com). The best-selling author was nominated for the BBN Business Book award of 2020 for Personal Account with Tony Comper. A two-time winner of the Gemini Award as Canada's top television sports broadcaster, he's also a regular contributor to Sirius XM Canada Talks Ch. 167. His new book with his son Evan Inexact Science: The Six Most Compelling Draft Years In NHL History is now available on http://brucedowbigginbooks.ca/book-personalaccount.aspx
Could AI Make Yesterday Into Today For Culture, Sports & Politics?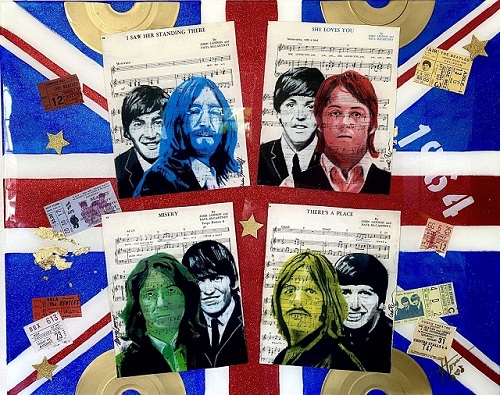 On a recent trip to the Fredericton Playhouse to see PEI's splendid The East Pointers we couldn't help but notice amongst the coming attractions an appearance by the Glenn Miller Orchestra. As far as we know, Miller disappeared over the British Channel in 1944 on his way to play a concert for the troops post D-Day.
Since then a succession of people have carried his musical heritage under the Miller name. Most of them have joined Miller in the great bandstand in the sky. It is safe to say that the number of people who heard anything by Miller himself live are virtually nil. Still, someone is still buying tickets to hear A String of Pearls, Pennsylvania 6-500, Chattanooga Choo-Choo and In The Mood.
Perhaps it was serendipity but seeing that Miller was still a thing came shortly after the arrival of a final Beatles song "Now and Then". It's not as long ago as the final Glenn Miller original cut, but "Now and Then" is the first original Beatles music since the 1970s. Which is when this lacklustre John Lennon composition was born from a demo cut by Lennon.
Its provenance has been talked about by Beatles obsessives ever since. Frankly they'd be excited to hear Lennon/ McCartney read the Liverpool phone book. (Which won't be any less underwhelming than this song.) Now And Then stayed out of the public realm, probably because George Harrison (d. 2001) hated it, and the recording was scratchy at best.
But thanks to the officious Paul McCartney cleaning it up in the studio and AI producing a catchy video to accompany the song "Now and Then" is on the Billboard chart with a bullet. Where it will probably stay for a while. No doubt this artful dodge will put the idea of reviving other dead musical icons into the heads of their colleagues and supporters.
The AI variations already extend past music. "@ilumine_ai This has been my first test of an experiment I'm doing, which is why it might feel a bit rough. It might not seem like it, but this video shows a single, uncut take at normal speed, where I move through a 3D stage that I am generating at will and in real time."
Can some clever soul use AI to create a new Humphrey Bogart movie using previous material? What about reviving Katherine Hepburn from her many films? Could Glenn Miller suddenly emerge from the mists to lead his band in Fredericton? We already know about The Beatles.
There ramifications, says cartoonist/commentator Scott Adams.. "If you let ChatGPT answer without constraints, it gives you the "approved narrative," also known as bullshit. In other words, you can use AI to give you any answer you want on political questions by manipulating the allowed "experts."
No wonder the Screen Actors Guild went on strike this year to protect the properties of stars dead and alive. What security will they have if AI makes them redundant? AI is, in the words of Hunter S. Thompson, "a cruel and shallow money trench, a long plastic hallway where thieves and pimps run free, and good men die like dogs. There's also a negative side."
To say nothing of the AI implications for sports. Can AI replicate the greatest of the past? Already there's a slightly cheesy commercial running in which present-day Wayne Gretzky counsels 18-year-old Wayne Gretzky on the future. But could AI create a better NHL mixing Gretz, Gordie Howe, Bobby Orr and Bobby Hull with the best of today? A league with no injuries, no travel fatigue, no bad coaching? Ditto for the other leagues. An NFL with Joe Montana, an NBA with Michael Jordan, an MLB with Barry Bonds?
In Canadian politics AI could revive Pierre Elliot Trudeau to assist his dimwitted son ("Interest rates are at historic lows," PMJT, 2020). Bill Davis could bring back the days of Blue Ontario. Ralph Klein could recreate the Alberta Advantage. If someone younger and more charismatic pops up you can use them in the present. With an AI figure waiting in the wings for when the real politicians eventually screw up.
In the US-AI, the leading candidates for U.S. president in 2024 are creakingly old. Democrats are in a lather over Joe Biden's decrepit state as he hit 81 this week (he'd be 87 when a possible second term ended). Polls show Americans are not fooled by the grinning Amphetamine Joe staggering up the stairs of Air Force One.
Republicans are alternatively exhilarated and exhausted by the prospect of loopy 78-year-old Donald Trump carrying their banner next November. With Trump it's less age than instability. Were he remotely stable he'd be leading Biden by 15 points in the polls.
In the Senate and House of Representatives octogenarian and nonagenarian members are literally dying at their desks for want of term limits. Across the political spectrum voters and media are asking, "Is this the best we can do?" Some recall the movie Dave where Kevin Kline plays a doppelgänger for a comatose U.S. president. Maybe that might work?
Or what if AI could revive JFK or Ronald Reagan in their primes? Or John McCain and Ruth Bader Ginsberg? "Now and Then" would be an appropriate slogan for re-inserting these tried & true political figures into the present, using their former selves to re-craft today's arguments. (We've seen how it might work since most believe that Biden is simply the conduit for a third Obama term.)
Anything has to be better than two old guys who could've heard "I've Got A Gal In Kalamazoo" when it was originally released by Glenn Miller in 1942.
Sign up today for Not The Public Broadcaster newsletters. Hot takes/ cool slants on sports and current affairs. Have the latest columns delivered to your mail box. Tell your friends to join, too. Always provocative, always independent. https://share.hsforms.com/16edbhhC3TTKg6jAaRyP7rActsj5
Bruce Dowbiggin @dowbboy is the editor of Not The Public Broadcaster A two-time winner of the Gemini Award as Canada's top television sports broadcaster, he's a regular contributor to Sirius XM Canada Talks Ch. 167. Inexact Science: The Six Most Compelling Draft Years In NHL History, his new book with his son Evan, was voted the seventh-best professional hockey book of all time by bookauthority.org . His 2004 book Money Players was voted sixth best on the same list, and is available via http://brucedowbigginbooks.ca/book-personalaccount.aspx
Door Mats To Mats' Darlings: Has Toronto Became The NHL's Defining Brand?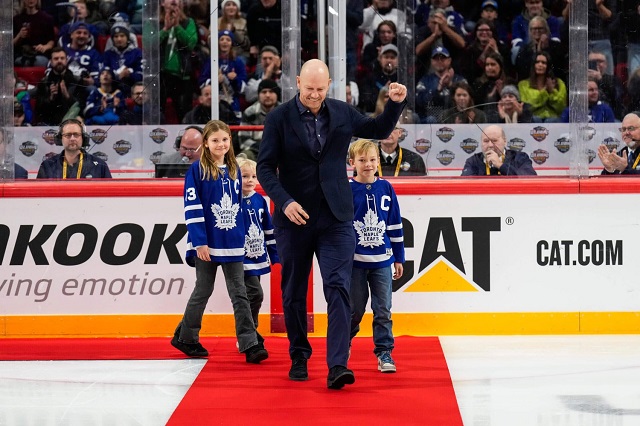 Imagine the Chicago Bears being the NFL's most valuable property? Or the L.A. Angels being MLB's prime franchise. Or the Brooklyn Nets being the NBA's strongest brand?
That's the best analogy for the Toronto Maple Leafs (estimated value US $2 billion-plus) being the NHL's most valuable franchise. Former Leafs hero Mats Sundin told Swedish television this past weekend that, from his perch in Sweden, the Leafs are the strongest brand in the NHL. The former captain of the Buds compared them to soccer giants FC Barcelona or Man United as a sports property. The GOATs of team sports.
And no one laughed. This despite the fact that the Leafs are the Picassos of pain since their last Stanley Cup in 1967, never reaching even the Finals in all those years. After decades of misery, their fanatical fan base couldn't cheer home Usain Bolt in a three-legged race. By Sundin's standards, however, they're the equivalent of the Catalans and the Red Devils.
It should boggle the mind. In addition to their sizeable markets Barca and Man U have long histories of championships in their leagues and in European competition. Their histories are studded with great names like Messi, Ronaldinho, Cristiano Rinaldo and Wayne Rooney (among many). Their value is immeasurable.
But because of their market size (southern Ontario is now about 12 million) the Leafs can claim a captive audience addicted to their losing. And a never-ending cash box that defies description. It was therefore poetic that the Stockholm Syndrome franchise spent this past week in Sweden, being lauded by the fans of Tre Kronor. Toronto's Swedish star William Nylander was greeted as a rock star. It was ramped up even further when the insouciant sniper— he rides the subways in Toronto— scored the winner in OT against Minnesota.
Toronto's claim on the NHL's first pew might have been laughable till recently. The undisputed soul of hockey has always been Montreal, home of the 24-time Cup Canadiens. The Habs were class. The Leafs were crass. Montreal was Jean Beliveau. Toronto was Tiger Williams. Wearing the tricoleurs bestowed a heritage on the wearer. Wearing the maple leaf was, as we wrote this past April, a testament to futility.
And yet, without winning a single honour, the Leafs have claimed undisputed possession of the brand as NHL's model team. The decline of the Habs as a constant contender probably has much to do with it. Their 24th— and last— Cup was in 1993. Since trading Patrick Roy in 1998, they've lost their glitter.
Current Montreal GM Kent Hughes sums up the new reality when asked if the Habs can win without a superstar. "Everyone would like McDavid or Draisaitl," he told Slovak journalist Martin Toth-Vaňo. "We'd like them, too… Do we need a star? Edmonton is at the bottom of the table with two of the biggest stars in the league."
Sure, Kent. The Habs' talent gap has allowed the Leafs to horn in on the belt as the NHL heavyweight. For the corporate set, at least, Toronto is the home of the English language communications industry. The people who decide the lineups for highlight shows and who to use in advertising live in the bosom of Leaf Nation, and the product reflects as much.
For some time eager investors have sought to convince the NHL that, like L.A. and New York's tristate area, Toronto's market should be shared amongst at least two teams. So far, commissioner Gary Bettman has been unable to create an indemnification plan for a competing squad that would satisfy the contented MLSE partners who own the Leafs. Suffice to say it would be a billion dollars-plus should common sense prevail.
So buckle up. Toronto has one of the top teams again this year. A Stanley Cup would not defy reason. Except… don't you always satisfy your customers in business? It would appear that Leafs fans love losing. Why mess with a good thing?
Sign up today for Not The Public Broadcaster newsletters. Hot takes/ cool slants on sports and current affairs. Have the latest columns delivered to your mail box. Tell your friends to join, too. Always provocative, always independent. https://share.hsforms.com/16edbhhC3TTKg6jAaRyP7rActsj5
Bruce Dowbiggin @dowbboy is the editor of Not The Public Broadcaster A two-time winner of the Gemini Award as Canada's top television sports broadcaster, he's a regular contributor to Sirius XM Canada Talks Ch. 167. Inexact Science: The Six Most Compelling Draft Years In NHL History, his new book with his son Evan, was voted the seventh-best professional hockey book of all time by bookauthority.org . His 2004 book Money Players was voted sixth best on the same list, and is available via http://brucedowbigginbooks.ca/book-personalaccount.aspx