Traffic offenses down by 26% this holiday season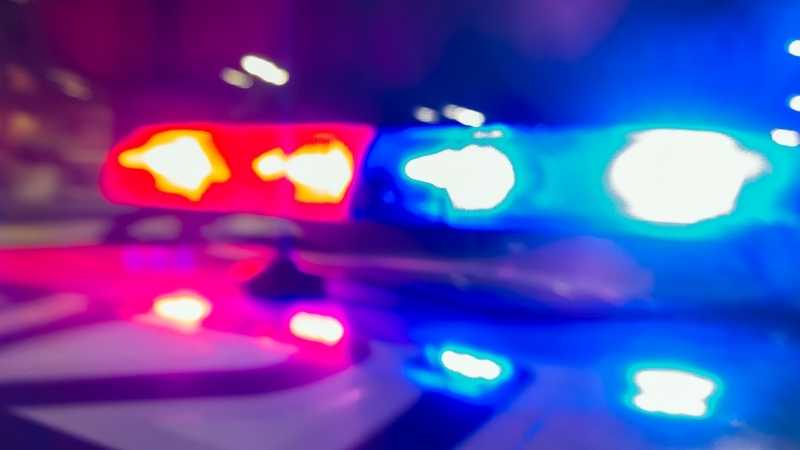 Jan. 7, 2021
Alberta RCMP work to keep roadways safe throughout the holidays
Edmonton – This holiday season, Alberta RCMP conducted enforcement initiatives focussed on promoting traffic safety. Between Dec. 24, 2020 and Jan. 3, 2021, RCMP issued a total of 2,374 traffic tickets across the province.
Overall, 872 individuals were ticketed for speeding, 55 motorists were caught distracted driving, and 130 impaired drivers were removed from the roads. Of the 130 impaired drivers, 16 were Criminal Code Impaired by Alcohol and four were Criminal Code Impaired by Drugs. Another 1,333 motorists received tickets for traffic safety violations including careless driving, driving with a prohibited or suspended license, moving offences, and more.
Notable traffic stops:
In St. Albert, an impaired male was found passed out behind the wheel of his vehicle while in traffic. The individual was arrested and had a blood alcohol concentration of 240 mg.
In Grande Prairie, an impaired male was arrested and had a blood alcohol concentration of 260 mg.
Near Cochrane, an impaired female crashed into a snow plow and had a blood alcohol concentration of 220 mg.
Two commercial drivers, while working, were arrested and charged with impaired driving.
Three impaired drivers were found to have children in their vehicles ranging in age from two to five-years-old.
In total, Alberta RCMP recorded 26% less roadway offences compared to last year.
Thanks to the work of RCMP, Albertans were able to safely celebrate the holidays both on and off the roads. For more traffic safety information, follow us on Facebook @RCMPinAlberta and Twitter @RCMPAlberta.
Read more on Todayville.
Alberta flexes COVID-19 rules for gyms, libraries, delays other reopenings
EDMONTON — Alberta is lifting more economic restrictions tied to COVID-19 while delaying others.
Premier Jason Kenney says low intensity group activities, such as Pilates, can resume in fitness centres, and libraries can open at 15 per cent capacity.
But he says loosening measures for retail shops, hotels and community centres can't happen yet.
"While our hospitalizations are dropping … active cases have levelled off recently. And the testing positivity rate has risen a bit," he told a news conference Monday.
"We have also observed a small increase in the daily number of new variant cases and that is worrisome too.
"That is why we have to proceed cautiously while still moving forward."
This is Stage 2 of a four-stage plan to reopen the economy announced by Kenney a month ago.
In Stage 1, restaurants were able to reopen for dine-in service, gyms were allowed to resume one-on-one fitness training and some restrictions were lifted on youth sports.
Some medical experts, including the Edmonton Zone Medical Staff Association, warned the province last week against further loosening public-health measures.
This report by The Canadian Press was first published March 1, 2021.
The Canadian Press
Province delays almost all Step 2 cautionary measures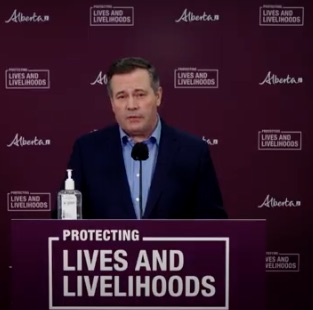 From the Province of Alberta
As a cautionary measure, changes to current restrictions for retail, children's sports, and hotels, banquets, community halls and conference centres have been delayed until Step 3.
Step 2: Hospitalization benchmark – 450 and declining
Libraries
These facilities can now open but must limit capacity to 15 per cent of fire code occupancy, not including staff.
Indoor fitness (no change to outdoor fitness):
Unsupervised low intensity individual and group exercises are now allowed by appointment only.
Mandatory physical distance of three metres is required between participants, including coaches and trainers, at all times, and masks must be worn at all times by trainers and those participating in low-intensity activities.
All indoor fitness must be pre-registered – no drop-ins allowed.
Low-intensity exercises include weightlifting, low-intensity dance classes, yoga, barre and indoor climbing, as well as the low-intensity use of treadmills, ellipticals and related equipment.
High-intensity activities, including running, spin and high-intensity interval training, continue to be allowed only on a one-on-one with a trainer basis, or training with a household and one trainer.
Additional details on the current restrictions is outlined on alberta.ca.
A decision on Step 3 will be made after at least three weeks of evaluation to assess the spread of COVID-19. Metrics based on cases and growth, including variant cases, are being monitored and will also be used to guide any decisions around the need to pause further steps or potentially increase restrictions.
Alberta's government is responding to the COVID-19 pandemic by protecting lives and livelihoods with precise measures to bend the curve, sustain small businesses and protect Alberta's health-care system.