Traffic offenses down by 26% this holiday season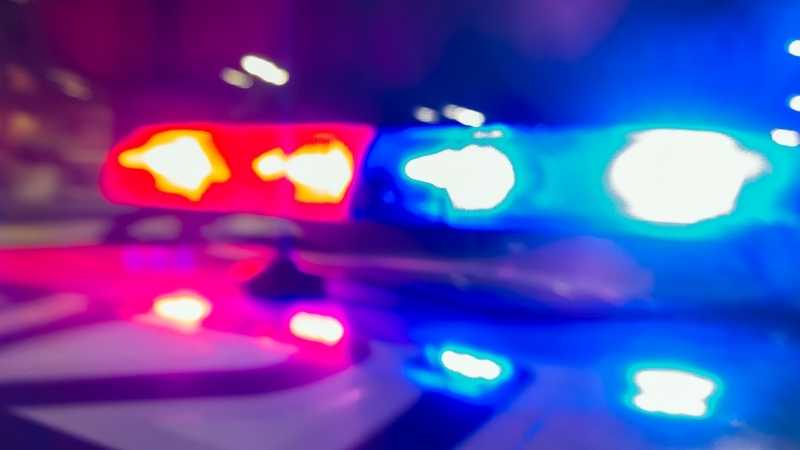 Jan. 7, 2021
Alberta RCMP work to keep roadways safe throughout the holidays
Edmonton – This holiday season, Alberta RCMP conducted enforcement initiatives focussed on promoting traffic safety. Between Dec. 24, 2020 and Jan. 3, 2021, RCMP issued a total of 2,374 traffic tickets across the province.
Overall, 872 individuals were ticketed for speeding, 55 motorists were caught distracted driving, and 130 impaired drivers were removed from the roads. Of the 130 impaired drivers, 16 were Criminal Code Impaired by Alcohol and four were Criminal Code Impaired by Drugs. Another 1,333 motorists received tickets for traffic safety violations including careless driving, driving with a prohibited or suspended license, moving offences, and more.
Notable traffic stops:
In St. Albert, an impaired male was found passed out behind the wheel of his vehicle while in traffic. The individual was arrested and had a blood alcohol concentration of 240 mg.
In Grande Prairie, an impaired male was arrested and had a blood alcohol concentration of 260 mg.
Near Cochrane, an impaired female crashed into a snow plow and had a blood alcohol concentration of 220 mg.
Two commercial drivers, while working, were arrested and charged with impaired driving.
Three impaired drivers were found to have children in their vehicles ranging in age from two to five-years-old.
In total, Alberta RCMP recorded 26% less roadway offences compared to last year.
Thanks to the work of RCMP, Albertans were able to safely celebrate the holidays both on and off the roads. For more traffic safety information, follow us on Facebook @RCMPinAlberta and Twitter @RCMPAlberta.
Read more on Todayville.
Ensign Energy reports lower Q4 drilling activity, revenue as slow recovery continues
CALGARY — Drilling company Ensign Energy Services Inc. says oilpatch activity in its Canadian and U.S. operations is staging a slow recovery from a deep slump in 2020.
The Calgary-based company says it earned net income of $3.1 million or two cents per share on revenue of $201 million in the last three months of 2020, compared with a net loss of $71.6 million on revenue of $375 million in the year-earlier period.
Analysts had expected a net loss of $57.9 million on revenue of $197 million, according to financial data firm Refinitiv.
Ensign's fourth-quarter revenue slumped 43 per cent in Canada compared with the same period in 2019, by 52 per cent in the U.S. and by 36 per cent in its international arm, which operates in South America, the Middle East and Australia.
The driller says it had a net loss attributed to shareholders of $79.3 million for 2020 as a whole on revenue of $936.8 million, compared with a loss of $163 million on revenue of $1.6 billion in 2019.
It said it received $12.5 million in 2020 from the Canada Emergency Wage Subsidy program and a $6.9-million wage subsidy from the Australian government.
"The outlook for oilfield services has recently and meaningfully improved as oil and natural gas industry fundamentals continue to recover," Ensign said in a news release that notes recent improvements in benchmark world oil prices.
"In addition, the rollout of COVID-19 vaccines globally in combination with economic stimulus actions have driven oil demand improvements."
The outlook echoes that offered by rival Precision Drilling Corp., which last month reported a fourth-quarter loss of $37.5 million as its revenue fell 46 per cent compared with a year earlier.
This report by The Canadian Press was first published March 5, 2021.
Companies in this story: (TSX:ESI, TSX:PD)
The Canadian Press
Judge to decide if pastor accused of violating public-health orders will receive bail
EDMONTON — A judge is to decide today whether to release an Alberta pastor from jail, after his lawyer argued he should be free to lead worshippers until his trial.
James Coates with GraceLife Church, west of Edmonton, has been in jail for over two weeks and is appealing his bail conditions.
Coates is charged with violating Alberta's Public Health Act and with breaking a promise to abide by conditions of his bail release, which is a Criminal Code offence.
His lawyer, James Kitchen, told court Thursday that Coates can't follow a bail condition that forbids him from holding services, because that would violate his conscience by disobeying God.
A prosecutor argued that the pastor's release is a danger to the public.
The church has been holding services that officials say break public-health orders on attendance, masking and distancing.
The church has continued to hold services, even though Coates is in custody.
He is to stand trial in May.
This report by The Canadian Press was first published March 5, 2021.
The Canadian Press