Tour the newly renovated Westerner Park Centrium
From the City of Red Deer and Westerner Park
Preview of renovations almost complete ahead of Team Canada training at Westerner Park Centrium
In 2019, Red Deer City Council approved a $3 million capital request from Westerner Park's Exhibition Association, which operates the Centrium, as part of its 2020 capital budget to help with renovations needed at the facility.
The City of Red Deer approved $3 million toward a revitalization project that would improve the 1991- era arena's dressing rooms, concourse and seating.
At the time of budget approval, Tara Lodewyk, General Manager of Planning and Protective Services said "Westerner Park is a huge economic driver in the region. We want it to keep attracting more events, as Red Deer businesses and citizens' benefit whenever the Centrium brings in various sport, business and cultural attractions."
Renovations, which are nearing completion, include updating dressing rooms, adding additional railing to the outer edge of the concourse, new modernized LED score clock and signage, and one of the biggest projects, replacing the 30-year-old spectator seats to meet modern facility standards. Westerner Park officials had aimed to complete renovations before hockey players started arriving for the World Junior Championship that were set to run Dec. 26, 2020, to Jan. 5, 2021, which has since been deferred to 2021/2022. Construction during the pandemic occurred more efficiently due to no events being held in the facility, while renovations also provided local economic stimulus by employing local trades.
On September 17, the International Ice Hockey Federation (IIHF) announced that all games for the 2021 IIHF World Junior Championship will be played in Edmonton, instead of Red Deer, due to COVID- 19 restrictions, without fans in attendance, but will return to Edmonton and Red Deer in 2021.
However, Red Deer is hosting Canada's best under 20 hockey players ahead of the 2021 IIHF World Junior Hockey Championships. Forty-seven players will attend a training camp at the Centrium at Westerner Park from November 16 until December 13. The selection camp will include practices and three intrasquad games, as well as six games against a team of sports all-stars, before the team enters the bubble in Edmonton. The Red Deer camp will take place in a cohort bubble and will be closed to the public and the media.
"Not being able to host World Juniors this year was a significant disappointment for many Red Deerians who were anticipating welcoming the international hockey community back to our city," said Mayor Tara Veer. "I know Red Deer will be ready to welcome the world to our community in 2021/2022, and will actively continue our preparations for this incredible opportunity for our city. This year, we are glad to be able to participate in preparation for the World Juniors by hosting a selection camp bubble at the Centrium."
"The renovations and upgrades will enhance guest experience at Westerner Park and ensure the comfort and safety for everyone that attends events in the Centrium," said Mike Olesen, Westerner Park CEO. "The upgrades will also create more interest from national and international events to consider Red Deer and Westerner Park for upcoming events."
"We're incredibly excited for hockey fans to experience the bold changes taking place inside our home, the Centrium," said Merrick Sutter, Sr. Vice President, Red Deer Rebels. "The much needed upgrades provide a fresh, clean look for all guests and events, and further cements the facility as a premiere destination for major events and junior hockey."
Dawe pool and gymnasium opening this weekend!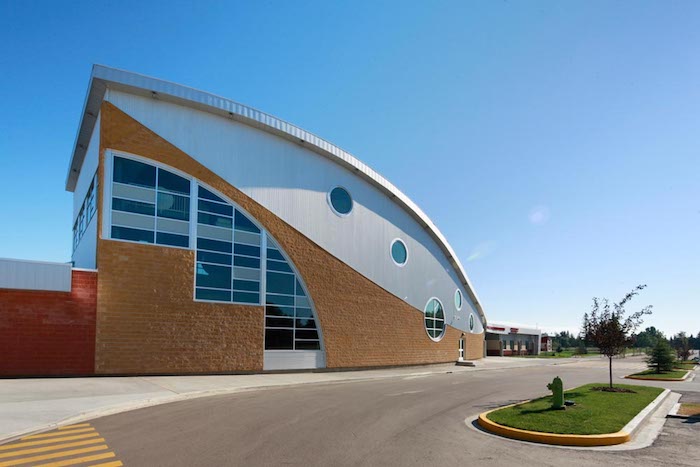 Construction closure at the Dawe ends Sunday
Following an eight-week construction closure, the existing G.H. Dawe Community Centre will re-open on Sunday.
This construction was part of the overall G.H. Dawe Community Centre project, with the full facility expected to open in early 2023. Effective June 26 at 10 a.m., the facility will re-open. Most amenities will be available, including the pool and gymnasium. Drop-in schedules are available here.
Some exciting changes were completed during the closure. A fully accessible change room, a pool deck party room, updated steam room and sauna and a washroom for the pre-school area were added. We're putting the finishing touches on these amenities and they will soon be available for use. We also added new acoustical paneling and an improved air handling system in the pool area. A significant amount of "behind the scenes" work was also completed to provide the required utilities and services for future arenas and fitness spaces.
As we continue to transform our spaces, construction will continue until full project completion in early 2023. We anticipate the impact will be minimal, but please note changes to these amenities:
The Fitness Room will not be available; some larger pieces of existing fitness equipment will be temporarily moved to the "mall area" until the grand opening of our new health and wellness spaces in 2023. Use of this equipment will require a daily admission or monthly pass.
Playing surfaces in the arena will not be available until construction is complete, which is expected to be early 2023.
Here are just some of the changes visitors will see when the facility is complete:
Two NHL standard ice surfaces
Expanded fitness area, with running track and two fitness studios
Outdoor spray park with washroom facilities
Additional north entrance + site access from 67 Street
Additional parking
For more information about the Dawe project and the closure, please visit reddeer.ca/DaweProject.
Permanent Shelter What We Heard Report released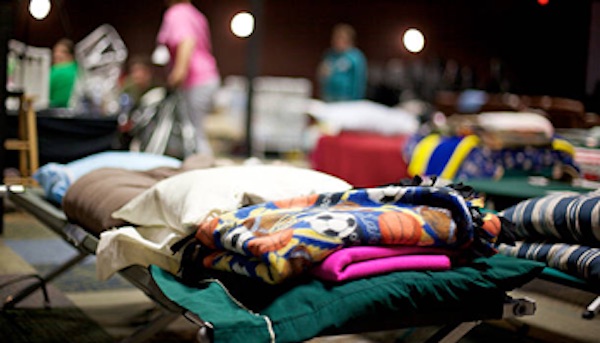 Input on the permanent shelter collected from May 10 to June 13 was analyzed and compiled into a community report and posted to The City's website today.
During the input process, information was shared about previously used site criteria and participants were asked whether they agree with each, and why or why not. They were also asked if there were other criteria to consider, and additional input on areas outside the site criteria. Input was gathered through an online survey, in-person sessions, and/or email:
 Between May 25 and June 10, 2022, an online survey was conducted with 723 participants sharing their input.
 Seven in-person input opportunities, which were held on June 8, 9 and 10, saw 101 participants.
 More than 80 emails were received from citizens and stakeholders sharing their input about the future permanent shelter in Red Deer. Emails received up to 8 a.m. on June 13 were included in report.
In summary, the top broad themes we heard across all input activities were as follows:
 Impact to surrounding neighbourhoods
 Improved integrated services
 Move forward with long-term approach (consideration of location and financial impacts)
 Continued community involvement through input opportunities, information sharing and opportunity for community to support in long-term success.
The top site-based themes we heard across all input activities were as follows:
 Impacts to surrounding land use is the most important consideration when making a decision about the location for a future permanent shelter in Red Deer.
 Impacts to people, specifically as it relates to "citizen safety" for everyone in the community, must be considered.
 Residential neighbourhoods should not be considered.
 Protection of recreational spaces and natural habitats
 Financial compensation should be considered for those who are directly impacted by the location of the future permanent shelter.
 Accountability must be a priority.
Council will review the report and consider next steps in the site selection process. Administration will recommend a Council Ah Hoc Committee to decide site criteria based on Council and community input and technical expertise, then develop a site criteria evaluation matrix which will guide the site selection process. The full report to Council can be found on Council's meeting site.
Thank you to all citizens and community partners who provided input on the permanent shelter. The full What We Heard report can be found within the Council report and on all the Permanent Shelter webpages under resources. The direct link to the What We Heard report is here.