Tour the newly renovated Westerner Park Centrium
From the City of Red Deer and Westerner Park
Preview of renovations almost complete ahead of Team Canada training at Westerner Park Centrium
In 2019, Red Deer City Council approved a $3 million capital request from Westerner Park's Exhibition Association, which operates the Centrium, as part of its 2020 capital budget to help with renovations needed at the facility.
The City of Red Deer approved $3 million toward a revitalization project that would improve the 1991- era arena's dressing rooms, concourse and seating.
At the time of budget approval, Tara Lodewyk, General Manager of Planning and Protective Services said "Westerner Park is a huge economic driver in the region. We want it to keep attracting more events, as Red Deer businesses and citizens' benefit whenever the Centrium brings in various sport, business and cultural attractions."
Renovations, which are nearing completion, include updating dressing rooms, adding additional railing to the outer edge of the concourse, new modernized LED score clock and signage, and one of the biggest projects, replacing the 30-year-old spectator seats to meet modern facility standards. Westerner Park officials had aimed to complete renovations before hockey players started arriving for the World Junior Championship that were set to run Dec. 26, 2020, to Jan. 5, 2021, which has since been deferred to 2021/2022. Construction during the pandemic occurred more efficiently due to no events being held in the facility, while renovations also provided local economic stimulus by employing local trades.
On September 17, the International Ice Hockey Federation (IIHF) announced that all games for the 2021 IIHF World Junior Championship will be played in Edmonton, instead of Red Deer, due to COVID- 19 restrictions, without fans in attendance, but will return to Edmonton and Red Deer in 2021.
However, Red Deer is hosting Canada's best under 20 hockey players ahead of the 2021 IIHF World Junior Hockey Championships. Forty-seven players will attend a training camp at the Centrium at Westerner Park from November 16 until December 13. The selection camp will include practices and three intrasquad games, as well as six games against a team of sports all-stars, before the team enters the bubble in Edmonton. The Red Deer camp will take place in a cohort bubble and will be closed to the public and the media.
"Not being able to host World Juniors this year was a significant disappointment for many Red Deerians who were anticipating welcoming the international hockey community back to our city," said Mayor Tara Veer. "I know Red Deer will be ready to welcome the world to our community in 2021/2022, and will actively continue our preparations for this incredible opportunity for our city. This year, we are glad to be able to participate in preparation for the World Juniors by hosting a selection camp bubble at the Centrium."
"The renovations and upgrades will enhance guest experience at Westerner Park and ensure the comfort and safety for everyone that attends events in the Centrium," said Mike Olesen, Westerner Park CEO. "The upgrades will also create more interest from national and international events to consider Red Deer and Westerner Park for upcoming events."
"We're incredibly excited for hockey fans to experience the bold changes taking place inside our home, the Centrium," said Merrick Sutter, Sr. Vice President, Red Deer Rebels. "The much needed upgrades provide a fresh, clean look for all guests and events, and further cements the facility as a premiere destination for major events and junior hockey."
Alberta Ombudsman can't do anything about City of Red Deer complaint about 9-11 Dispatch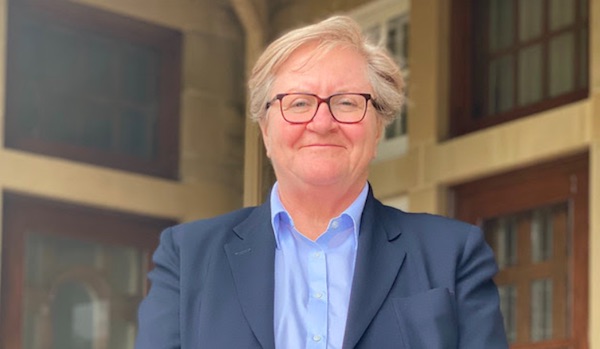 Ombudsman Responds to Municipalities' Complaint About Ambulance Dispatch
Marianne Ryan, Alberta's Ombudsman took the unusual step of publicly commenting on a complaint received involving Alberta Health Services.
The City of Red Deer, along with the municipalities of Calgary, Lethbridge and the Regional Municipality of Wood Buffalo filed a complaint to the Ombudsman regarding Alberta Health Services' consolidation of ambulance emergency dispatch services.
The Ombudsman Act authorizes the Ombudsman to investigate administrative decisions of government ministries and many related bodies, but the Act specifically prohibits her from investigating decisions of Alberta Health Services (AHS).
"My office thoroughly analyzed the complaint and confirmed that the decision to consolidate ambulance dispatch services was indeed made by AHS. While many government-related bodies fall under my jurisdiction, AHS is not one of them," stated Marianne Ryan, Alberta's Ombudsman. "In fact, the Ombudsman Act specifically states that my powers of investigation do not apply to health authorities. My ability to investigate AHS decisions would require a change in legislation. While the issue being complained about clearly affects many Albertans, I am bound by my governing legislation to only investigate matters that are clearly within my jurisdiction."
Investigations by the Ombudsman are conducted in confidence, and it is the Ombudsman's general practice not to comment publicly on complaints, especially ones that are not being investigated.
"Given the substance of the complaint has been widely reported in the media and that it relates to an issue affecting a great many Albertans, I advised the mayors that I would be making a public statement."
14% of City Employees still unvaccinated as mandate comes into effect Monday
Employee immunization policy comes into full effect Monday
On Monday, The City's employee immunization policy takes full effect with proof of vaccination or proof of negative rapid antigen testing required, per the timelines outlined in The City's Covid-19 Employee Immunization Policy implemented on October 5, 2021.

Starting Monday, City staff who have not submitted their immunization records must provide proof of ongoing valid negative rapid antigen testing, tests are valid for 72 hours.

As of today, 1,256 (86%) staff have submitted their vaccination records; however, this number may change as more staff continue to complete vaccination and send in records. The City has set up a process for those who opt for negative rapid antigen testing in lieu of being vaccinated.

"We are pleased with the number of employees who have provided their immunization records, and we anticipate the majority who have not, will choose to provide proof of negative rapid antigen testing come Monday," said Tara Lodewyk, Interim City Manager. "Many thanks to the staff who have worked together to bring this to implementation. The policy respects the preferences of individuals without compromising the health and safety of our employees and our community. In creating good policy, we need to do what is best for the overall organization."
The City will do its best to work with all employees to navigate the complexities of the policy; however, the small number of staff who choose not to submit immunization records or provide proof of negative test will not be able to work and unpaid for that time.
The COVID-19 Immunization Policy implemented on October 5 applies to all City of Red Deer staff. The City Manager is delegated the authority under the Municipal Government Act to make decisions and create policies, which includes safety and business operations for the City of Red Deer. The current Employee Immunization Policy falls within this authority.
City Council will receive a report in January about what a potential policy for members of Council may look like, as well as potential timelines for implementation.