Top 6 Remote Holiday Destinations in Canada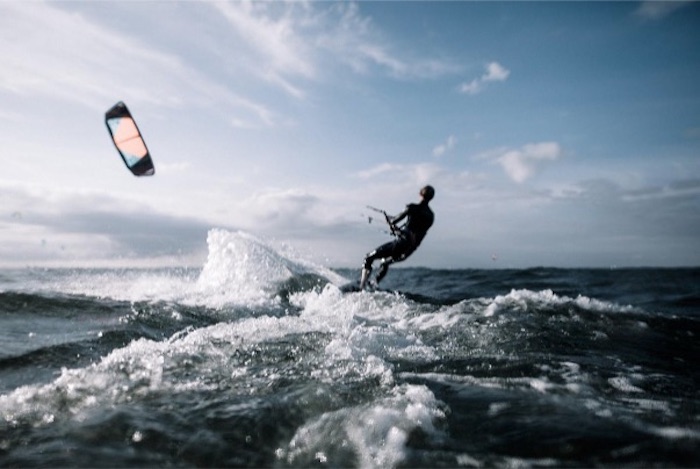 If you're planning a trip to Canada any time soon, you'll definitely need to check out one of Canada's remote locations. They're absolutely stunning and unlike anywhere else in the world. Whether private jet rental is your go-to or you prefer to fly economy, we've got you sorted.
In this article, we'll be exploring 6 of Canada's best remote vacation locations, telling you everything you need to know about the area and what you can get up to while you're there.
1. Tofino, British Columbia
If you're looking for a remote location that offers stunning natural beauty and plenty of activities to keep you busy, then Tofino is definitely the place for you. This small town is located on the west coast of Vancouver Island and is well-known for its surfer-friendly beaches, lush forests, and wildlife watching opportunities.
There are plenty of great hiking trails in the area too, so it's perfect if you love being outdoors. Regarding accommodation, there are plenty of cozy cabins and lodges to choose from, making it ideal for a romantic break, and you can watch the stars from your hideaway.
2. Churchill, Manitoba
Churchill is another great option for those who want to experience some of Canada's incredible natural beauty. This small town is located on the shores of Hudson Bay and is well-known as one of the best places in the world to see polar bears in their natural habitat. There are also plenty of other animals to spot in Churchill, including beluga whales and arctic foxes. And if you're feeling adventurous, you can even go dog sledding or take a ride on a quad!
When it comes to accommodation, there are several hotels and bed & breakfasts available as well as a few camping sites if you'd prefer something more rustic.
3. Gros Morne National Park, Newfoundland
If Gros Morne National Park sounds familiar, it may be because this breathtaking location was used as a filming location for Game Of Thrones! Located on Newfoundland's west coast, Gros Morne National Park offers visitors stunning views of towering mountains, pristine lakes, and a rugged coastline.
There are also numerous hiking trails throughout the park which range from easy walks to challenging hikes. If you visit during winter, you can even go snowshoeing or cross-country skiing! When it comes time to find somewhere to stay overnight, there are several campsites available as well as a few hotels in the nearby town of Rocky Harbor.
4. Iqaluit, Nunavut
Iqaluit is the capital of Nunavut and is located on the southern tip of Baffin Island. This remote location is home to some of Canada's most stunning scenery, including snow-capped mountains, glaciers, and fjords. And if you visit during winter, you may even be lucky enough to see the Northern Lights!
There are plenty of outdoor activities to keep you busy in Iqaluit, including hiking, dog sledding, and ice fishing. It's plenty enough remote and while that does limit your options when it comes to finding somewhere to sleep, you should still be able to find somewhere; just keep an open mind.
5. Pangnirtung, Nunavut
Pangnirtung is another excellent option for those looking to experience the beauty of Nunavut. This small town is located on Baffin Island's east coast and is surrounded by stunning mountains and glaciers. There are plenty of outdoor activities to keep you busy in Pangnirtung, including hiking, kayaking, and freestyle skiing.
When it comes to somewhere you can put your head down, there are a couple of pleasant hotels nearby as well as a few camping sites in the nearby Auyuittuq National Park. You can make the most of the local amenities while also being able to be at one with nature, making it a great place to visit.
6. Sable Island National Park Reserve, Nova Scotia
Sable Island is a small island located off the coast of Nova Scotia, which is home to some of Canada's most beautiful beaches. The island is also home to a large colony of wild horses roaming freely across the sand dunes. There are no cars allowed on Sable Island, so it's a great place to relax and unwind away from the hustle and bustle of everyday life!
When it comes time to find somewhere accommodation-wise, there's only one option available on Sable Island itself. That being said, there are a lot more choices for you in nearby Halifax, where you can stay before taking the ferry over to the island.
Your Guide to the Best Canadian Online Casinos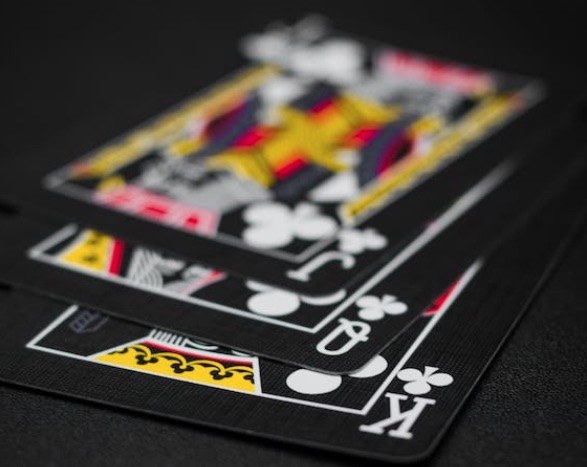 There are many great Canadian online casinos to choose from. In case you don't know where to start from, there are always a couple of safe options to look for.
How do you know if an online casino is safe?
You always need to check if the casino is licensed by a reputable gaming commission. This will ensure that the casino is subject to strict regulations and that it is regularly audited to ensure fairness.
Next, take a look at the casino's security features, so you can be sure your information and money are safe when you play at their casinos.
Finally, read some reviews of the casino at casinogrizzly.com before you decide to play there. See what other players wrote down about their experience with the site. If you see a lot of complaints about slow payouts or unfair games, then you might want to avoid that casino. But if players generally seem happy with the site, then it's probably safe to play there.
What bonuses are available at Canadian online casinos?
The welcome bonus is the most common and is usually a match deposit bonus. This means that the casino will match your first deposit up to a certain amount, usually 100% or 200%.
No deposit bonus is another popular bonus that casinos may offer. This is where the casino will give you a certain amount of free money to play with, usually $10-$20.
There are also reload bonuses, which are similar to welcome bonuses but are offered to existing players instead of new players.
Finally, there are VIP and loyalty programs that offer exclusive bonuses and perks to regular players.
7 tips for playing at online casinos in Canada
1. Make sure that the casino is licensed and regulated by the Canadian government. That way you can be sure that the casino is fair and trustworthy.
2. Be aware of the different types of bonuses and promotions that the casino offers.
3. When choosing an online casino, people rarely look for anything else rather than beautiful and various games, with great graphics and easy to play options.
4. Customer support systems are very important because you never know when you might need help. Make sure to find one that is accessible 24/7.
5. Withdrawing money is one of the most important things you need to consider at the end of the day. Many casinos offer various payment methods you can choose from.
6. Make sure that the casino has a good reputation.
7. Make sure that the casino offers a good bonus system.
In conclusion, online casinos are a great choice for Canadian players, offering a variety of games, bonuses and payment options.
Alex Kleyner on What A Rise In Interest And Mortgage Rates Means For Real Estate Markets Outside of Miami Florida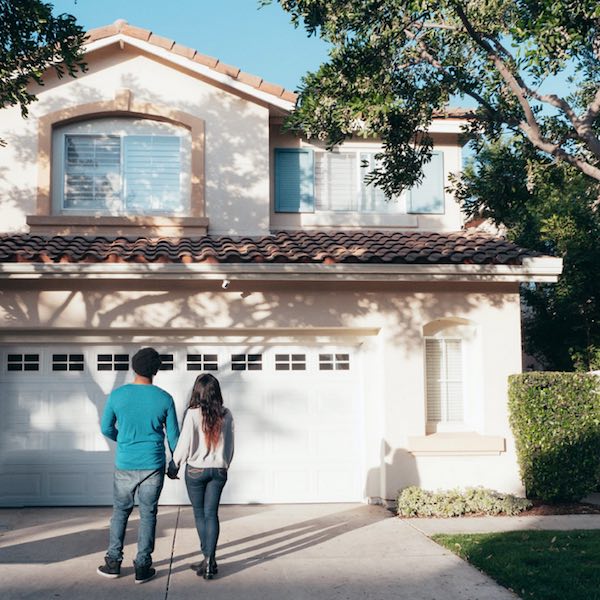 Despite the challenging economic times, 2022 has seen a rise in interest rates to offset rising inflation but Florida is in a world of it's own and Miami continues to hit record sales while the rest of the nation tends to be decoupled according to young 30 year old Alex Kleyner of Miami, Florida.
The increasing rates reflect a reviving economy after the struggle during the pandemic. According to experts, people should expect the mortgage and interest rates to keep going up, at least for the entire year. Anything that happens to the mortgage and interest rates will automatically affect the housing market. Let us look at what high interest means for the real estate market.
Influence On the Homebuying Process
Several factors influence property buyers purchasing decisions. Higher interest rates mean home buyers will pay more monthly payments. However, the monthly payment increases will not be as drastic as you may assume.
For instance, if you get a 3.5% interest rate for a $300,000 mortgage, the monthly payment would be around $1347. However, with a 0.5% increase in the interest rate, your monthly payment on the mortgage principal will be $1432. That means you will only pay $85 more monthly despite the increased interest rate.
Simply put, while you can expect increased monthly payments on your mortgage's principal, you do not have to worry about a drastic increase. So, it would be wise not to base your home-buying decision majorly on the rise in interest rates. However, homeowners can worry about being unable to budget a stable monthly housing expense as the rates do not remain fixed.
Change in Home Purchase Trends
When the economy is strong, the interest rates rise naturally, which translates to a high mortgage loan amount. Therefore, increasing interest makes homes more expensive for buyers, which reduces the demand for home purchases. That will hurt practitioners in the real estate sector as fewer people purchase homes. So, sellers counter this challenge by lowering the prices to attract new buyers.
However, if the economy grows at the same rate as the rise in interest and mortgage rates, buyers and sellers in real estate will not be influenced. So, as long as the salaries and wages grow correspondingly to the interest and mortgage rates, there should not be a significant impact on property values and housing prices.
Sellers Remain Less Affected Compared to Buyers
The rising interest and mortgage rates do not affect sellers like buyers. They do not prevent sellers from profiting from house sales. However, they can reduce the amount of interest they earn. For instance, if a house is worth $500,000, a seller can list it as $600,000. However, thanks to the increased interest rates, a buyer may only afford $550,000. Therefore, the seller still makes a profit, even if it is lower. How the rise in interest rates affects home sellers depends on how they play the market.
Mixed Reactions Among Those in Real Estate Investing
Rising interest rates positively affect real estate investing and lenders like Alex Kleyner who helped with mezzanine financing has said that he still sees strong demand in south Florida especially Miami-Dade county but Kleyner heeds a warning to hot markets like Austin and Boise. Since the rising interest rates increase property values and prices, they attract more people into real estate investing. To those investing, that is good news. However, most people do not understand that as interest rates rise, fewer real estate transactions occur as more people turn to rent. Others choose to focus on alternative investments. Therefore, investing in the sector can easily go either way, depending on how you play the market.
Mortgage and Interest Rates Increase is Not Beyond Limits
While the rise in interest rates is quite impressive, it is still low compared to the record highs we have seen in the past. So, while there are predictions that the rates may rise to 4.25% by the end of 2022, it is still not something to worry about extensively. However, according to experts, the best way to deal with the rising interest rates is to check in with your lender regularly.