Distorted beliefs about luck, skills and gaming knowledge, and their impact on gambling behavior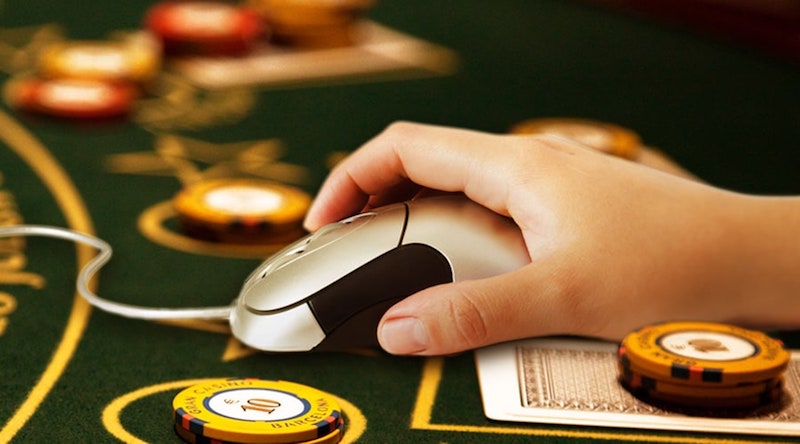 Recreational and problem gamblers alike hold some irrational beliefs about gambling. Erroneous gambling related beliefs (EGRBs) imply beliefs in luck and skills, and illusion of control as players develop various winning strategies based on broader beliefs about the nature of randomness. Gamblers' distorted beliefs of luck and skills result in problem gambling. People think that luck will change, and they will win their lost money back. However, each gambling event is independent of the previous one, like each toss of the coin is completely independent of the previous tosses. So, the odds in your 8 th bet will no more be in your favour simply because you lose the earlier seven bets. Over time, the more you risk, the more you lose.
In the context of online gambling, best online casinos Canada offers a variety of games to gamblers that can be accessed from anywhere. These include video slots, jackpots, table and card games, and sportsbooks. There are noticeably more online games than land-based games. No restrictions on bet admission lead to bigger jackpots for all players.
Video slots
Video slots like Gonzo's Quest, Starburst, and Thunderstruck are among the most popular ones. Low volatility video games award small but frequent wins, while high volatility video games give a single, chunky win.
Jackpots
Jackpots like Powerball, Buffalo and Bonanza can be progressive, pooled, fixed or local, and have the highest reward that a video slot can pay.
Table and card games
Table and card games like blackjack, roulette and baccarat are skill-based games, and are found in different variants including Pai Gow and Red Dog.
Live games
Live games like poker, blackjack and baccarat are streamed and played live in full HD.
Sportsbook betting
Sportsbook betting, like soccer, baseball and basketball offers a live betting feature, so players can make wagers as the game unfolds.
Specialty titles
Specialty titles like Bingo, Keno and Wheel of Fortune are distinct and general.
Other beliefs and myths about gambling
Gambling will eventually pay off
Gamblers have a persistent belief that the next bet will pay, despite repeatedly losing the next bet. There is a delusional belief in the gambler that a stroke of luck is only a wager away, that results in gambling addiction. The belief that gambling will eventually pay despite losing a considerable about of money reinforces belief in gambling, and is the driving factor behind compulsive gambling.
Irrational belief in a big win
Those who are not addicted to gambling, they are clear when enough is enough. They walk away from their losses and get on with life. However, this does not happen with a compulsive gambler. They keep coming back with the irrational belief of an eventual big win.
I'm lucky, I almost won, and will make it this time
If you almost won, that doesn't mean you are due for a real win. Future gambling outcomes are in no way influenced by the previous ones.
Playing multiple games increases the chances of winning
You may win more often by playing two slot machines or poker games at once, but you will have to spend more also. And remember, the more you play, the more are your chances of losing.
Betting on the same number will increase my odds
The outcomes of most games of chances, particularly lotteries and slot machines, are completely random, and cannot be altered, no matter what you do. Betting the same number each time won't help you more than betting different numbers. No matter how many times you have betted for the number or how many people have betted on a particular number, the odds remain the same each time.
Loss Disguised as a Win (LDW)
Slot machines are programmed to promote problematic play, and win for the house. They operate on a principle called Loss Disguised as a Win (LDW) wherein the player is given a win of credits with a spin, which is fewer than the original wager. These frequent wins keep the player engaged, despite a net loss.
Gambler's Fallacy or "Monte Carlo Fallacy"
Many people suffer from the "Gambler's Fallacy" or "Monte Carlo Fallacy", which is an erroneous belief that if something has happened a lot of times in the past, it will happen less in the future, and vice-versa. The fact is that each event is independent of the earlier outcomes. The odds of a head after 10 successive head tosses on the 11th toss remain 50:50, it is not affected anyway by earlier 10 consecutive head tosses. The same goes with gambling. Odds and chances are mathematical probabilities, and are not controlled in any way by metaphysical powers or luck.
It's my lucky day
Simply because you feel that it's your lucky day, it's not that you are going to win. Needing money, or hoping to win, has absolutely no influence on the outcome of a game of chance.
Signs of problem gambling
Gambling becomes a problem when you have trouble stopping. Warning signs of problem gambling are:
 Feeling guilty or worried about gambling
 Gambling to win back lost money
 Borrowing money, selling things, and committing criminal acts to obtain money for gambling
 Experiencing extreme highs from wins, and extreme lows from losses
Financial implications of problem gambling
Financial troubles associated with problem gambling include reduced disposable income, financial insecurity, job loss, and increased debt.
Signs of financial problems include:
 Overdue and unpaid bills
Increased spending on credit cards
 Repeatedly borrowing money from friends and family
 Secretive about money problems
 Receiving calls from collection agencies
Gambling is not for making money, seek help if required
Gambling addiction results in problems that extend well beyond financial losses, such as relationship issues, career-related consequences, and social isolation. If you can afford it and play only for recreational purposes, not for making money, gambling isn't really a problem. Remember that gambling is not a way to make money. If you have become addicted to gambling, seek the help of professionals with recovery, simply don't rely on your will power. Because if you could do it with will power, you would have stopped it on your own before your life was devastated.
Your Guide to the Best Canadian Online Casinos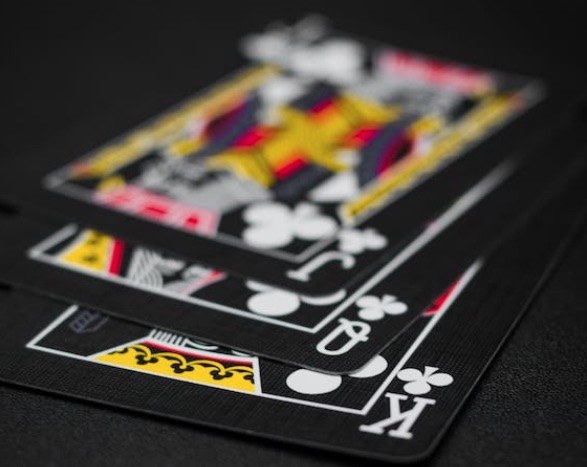 There are many great Canadian online casinos to choose from. In case you don't know where to start from, there are always a couple of safe options to look for.
How do you know if an online casino is safe?
You always need to check if the casino is licensed by a reputable gaming commission. This will ensure that the casino is subject to strict regulations and that it is regularly audited to ensure fairness.
Next, take a look at the casino's security features, so you can be sure your information and money are safe when you play at their casinos.
Finally, read some reviews of the casino at casinogrizzly.com before you decide to play there. See what other players wrote down about their experience with the site. If you see a lot of complaints about slow payouts or unfair games, then you might want to avoid that casino. But if players generally seem happy with the site, then it's probably safe to play there.
What bonuses are available at Canadian online casinos?
The welcome bonus is the most common and is usually a match deposit bonus. This means that the casino will match your first deposit up to a certain amount, usually 100% or 200%.
No deposit bonus is another popular bonus that casinos may offer. This is where the casino will give you a certain amount of free money to play with, usually $10-$20.
There are also reload bonuses, which are similar to welcome bonuses but are offered to existing players instead of new players.
Finally, there are VIP and loyalty programs that offer exclusive bonuses and perks to regular players.
7 tips for playing at online casinos in Canada
1. Make sure that the casino is licensed and regulated by the Canadian government. That way you can be sure that the casino is fair and trustworthy.
2. Be aware of the different types of bonuses and promotions that the casino offers.
3. When choosing an online casino, people rarely look for anything else rather than beautiful and various games, with great graphics and easy to play options.
4. Customer support systems are very important because you never know when you might need help. Make sure to find one that is accessible 24/7.
5. Withdrawing money is one of the most important things you need to consider at the end of the day. Many casinos offer various payment methods you can choose from.
6. Make sure that the casino has a good reputation.
7. Make sure that the casino offers a good bonus system.
In conclusion, online casinos are a great choice for Canadian players, offering a variety of games, bonuses and payment options.
Alex Kleyner on What A Rise In Interest And Mortgage Rates Means For Real Estate Markets Outside of Miami Florida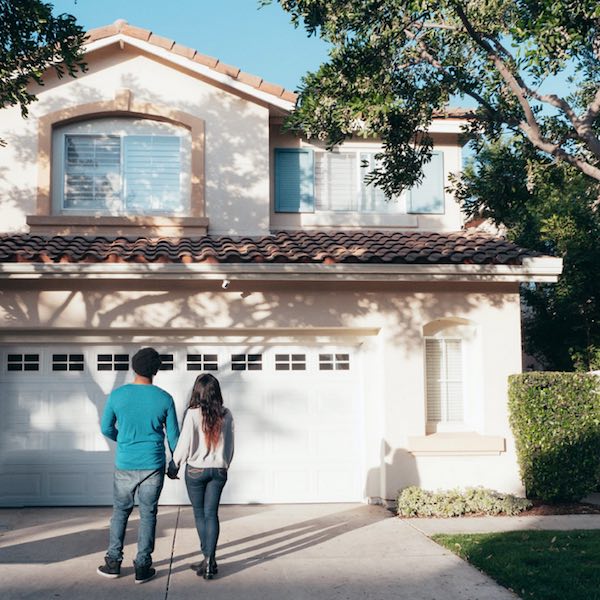 Despite the challenging economic times, 2022 has seen a rise in interest rates to offset rising inflation but Florida is in a world of it's own and Miami continues to hit record sales while the rest of the nation tends to be decoupled according to young 30 year old Alex Kleyner of Miami, Florida.
The increasing rates reflect a reviving economy after the struggle during the pandemic. According to experts, people should expect the mortgage and interest rates to keep going up, at least for the entire year. Anything that happens to the mortgage and interest rates will automatically affect the housing market. Let us look at what high interest means for the real estate market.
Influence On the Homebuying Process
Several factors influence property buyers purchasing decisions. Higher interest rates mean home buyers will pay more monthly payments. However, the monthly payment increases will not be as drastic as you may assume.
For instance, if you get a 3.5% interest rate for a $300,000 mortgage, the monthly payment would be around $1347. However, with a 0.5% increase in the interest rate, your monthly payment on the mortgage principal will be $1432. That means you will only pay $85 more monthly despite the increased interest rate.
Simply put, while you can expect increased monthly payments on your mortgage's principal, you do not have to worry about a drastic increase. So, it would be wise not to base your home-buying decision majorly on the rise in interest rates. However, homeowners can worry about being unable to budget a stable monthly housing expense as the rates do not remain fixed.
Change in Home Purchase Trends
When the economy is strong, the interest rates rise naturally, which translates to a high mortgage loan amount. Therefore, increasing interest makes homes more expensive for buyers, which reduces the demand for home purchases. That will hurt practitioners in the real estate sector as fewer people purchase homes. So, sellers counter this challenge by lowering the prices to attract new buyers.
However, if the economy grows at the same rate as the rise in interest and mortgage rates, buyers and sellers in real estate will not be influenced. So, as long as the salaries and wages grow correspondingly to the interest and mortgage rates, there should not be a significant impact on property values and housing prices.
Sellers Remain Less Affected Compared to Buyers
The rising interest and mortgage rates do not affect sellers like buyers. They do not prevent sellers from profiting from house sales. However, they can reduce the amount of interest they earn. For instance, if a house is worth $500,000, a seller can list it as $600,000. However, thanks to the increased interest rates, a buyer may only afford $550,000. Therefore, the seller still makes a profit, even if it is lower. How the rise in interest rates affects home sellers depends on how they play the market.
Mixed Reactions Among Those in Real Estate Investing
Rising interest rates positively affect real estate investing and lenders like Alex Kleyner who helped with mezzanine financing has said that he still sees strong demand in south Florida especially Miami-Dade county but Kleyner heeds a warning to hot markets like Austin and Boise. Since the rising interest rates increase property values and prices, they attract more people into real estate investing. To those investing, that is good news. However, most people do not understand that as interest rates rise, fewer real estate transactions occur as more people turn to rent. Others choose to focus on alternative investments. Therefore, investing in the sector can easily go either way, depending on how you play the market.
Mortgage and Interest Rates Increase is Not Beyond Limits
While the rise in interest rates is quite impressive, it is still low compared to the record highs we have seen in the past. So, while there are predictions that the rates may rise to 4.25% by the end of 2022, it is still not something to worry about extensively. However, according to experts, the best way to deal with the rising interest rates is to check in with your lender regularly.