This Recession Brought To You By PMJT, WEF & ESG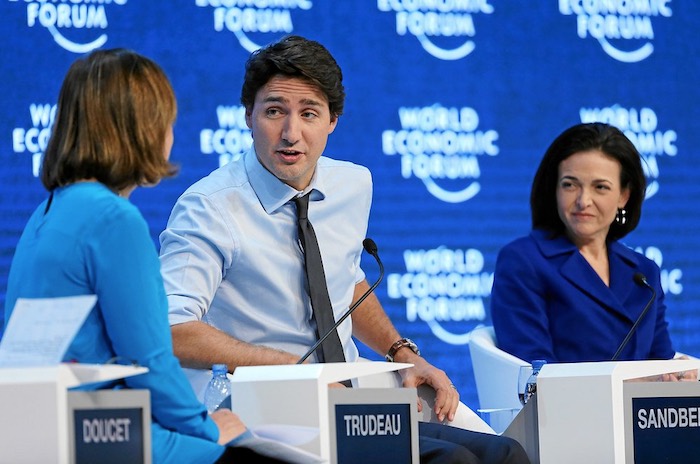 [Sign up today for Not The Public Broadcaster newsletters. Hot takes and cool slants on sports and current affairs. Have the latest columns delivered to your mail box. Tell your friends to join, too. Always provocative, always independent. ]
A simple proposition: Ask your family, your friends, your neighbours to tell you how they're being directly affected by changes in the climate. Tell them you don't want to hear media jeremiads about melting glaciers or promises of annihilation from Prince Charles. Or supply-chain headaches or other man-made conditions.
No. How can you feel, see, smell a difference in your physical world. Is your lake lower, your air harder to breath, your availability of food scarcer? Does it rain/ snow more? Are those around you suffering from respiratory problems unlike the past? Are storms worse, better or the same?
Likely you'll see a greener world. Thank CO2 for that. Compared to London in the 1950s or Hamilton in the 1960s your air is cleaner. Atlantic hurricane levels are way down from the 1930s-50s. So are tornadoes. There are a lot more people and— thanks to aggressive immigration levels— a lot of different races in your city/ town. But you live happily with that. Even if enviro scolds don't.
What's changed is that Justin Trudeau now wants you to believe you are killing the earth with nitrogen. William Jennings Bryan said mankind wouldn't be crucified on a cross of gold. But Trudeau believes his voters should be crucified on a World Bank cross of green. The answer to every question of his government ends like this from deputy Liberal leader Chrystia Freeland."$200 (gas) fill-ups are why we have to work even harder and move even faster towards a green economy."
That's why they're pricing carbon up to $170/ tonne by 2030 and making you pay. In the thrall of globalist technocrats and One World Marxists, Liberals are Jim-Jones deep in what Rob Henderson has coined the "luxury beliefs" of the elites. All to push Canada's Energy Sustainability Governance (ESG) number into a level Klaus Schwab can appreciate.
Forget that Canada's impact on the world's environment is miniscule. Trudeau and his purchased Media Party are bombarding the bewildered population with guilt. As Tom Nelson tweeted, "97% of climate scam propaganda involves dreaming up claims that sound kind of plausible to people like Bette Midler." So Trudeau and his Fossil Fools can feel sanctimonious on their private jets.
The latest from the laptop class is the lunacy of reducing greenhouse gas emissions from fertilizers in Canada to 30 percent below 2020 levels by 2030. This after his government's target of reducing Canada's greenhouse emissions to 40-45 percent below 2005 levels by 2030 and to net zero by 2050. The levels are absurd. And they threaten to wreck the world's food supply, a miracle that keeps 7 billion alive.
Why? Trudeau's ESG fetish— and Bill Gates' version of the food chain— come first. No wonder the PM has to sneak Into Calgary's Stampede for photo ops with the Green mayor Gyoti Gondak. Liberal hacks must be pictured with him in remote parking lots. He's surrounded by dense security, shaking hands only with approved stooges. It replicates his bunkered no-show performance during February's Convoy— a crisis that he precipitated.
Most telling about Trudeau's collapsed Man Of Science image was the use of Canadian flags as a rallying symbol for Dutch farmers faced with expropriation over… wait for it… fertilizer pollution. It comes as no surprise that Dutch PM Mark Rutte is a fellow chorister with Trudeau in the WEF One World Choir. Faced with people who get their hands dirty he's replicated Trudeau's pecksniff performance. from February, turning the police loose on lower-caste demonstrators.
It's not going as planned for Rutte. His private jet was stolen from a government hangar by angry farmers. Newsweek reported, "Current polls indicate that the Farmers Political Party, formed just three years ago in response to the new regulations, would gain a whopping 11 seats in Parliament if elections were held today. Moreover, the Dutch Fishermen's Union has publicly joined the protests, blocking harbours with fishing crews holding signs that read Unity Creates Strength."
Holland is the world's second-largest agricultural exporter after the United States. No matter. Its economy is now a lab experiment. It must be bent to the World Bank's ESG regime.
To see what happens when reality strikes, just look to Germany. Chancellor Angela Merkel championed the WEF's Green energy scheme that proposed a transfer to renewable technologies offered by the Euro Geniuses. Coal and nuclear were out. Smug German officials laughed heartily at U.S. president Donald Trump when he warned in 2018 that it would leave Germany's outdated economy vulnerable to Vladimir Putin.
Guess who's laughing now? The war in Ukraine has exposed Germany's creaking industrial base dependency on Russia. "Most of Europe's 100 largest companies were founded in the 1980s or before, which means that the old continent has entirely slept through the digital revolution of the 1990s and 2000s." With gas supplies dwindling and renewables unable to cope, Germany is scrambling to re-open coal-fuelled generators.
Major cities like Hamburg are already preparing for rationing of gas and warm water supply. Robert Habeck, the Green minister of minister of economics and climate protection, has predicted that "the whole market is in danger of collapsing at some point." Oh, and Germany is also villainizing traditional fertilizers as a polluter.
So is hapless Sri Lanka— with disastrous results. Sri Lanka drank the WEF kool-aid in 2021, going full natural fertilizers. Bad idea. "The underlying reason for the fall of Sri Lanka is that its leaders fell under the spell of Western green elites peddling organic agriculture and ESG," writers Michael Shellenberger. Like the Dutch farmers, Sri Lankan farmers have rebelled against attempts to seize property, violently overturning the government and forcing its leaders to flee the country.
Ditto Ghana, another self-sufficient state in the early 2010s that signed on for WEF reductions in fertilizer for more macro biotic means. Now the country is on rolling blackouts, food is scarce and the economy is in a shambles.
These are the canaries in the coal mine. But WEF lapdogs like Justin Trudeau sleep happily, knowing they've pleased their real constituents.. The Davos jet set. The rest can freeze in the dark, to quote Ralph Klein.
Bruce Dowbiggin @dowbboy is the editor of Not The Public Broadcaster (http://www.notthepublicbroadcaster.com). The best-selling author was nominated for the BBN Business Book award of 2020 for Personal Account with Tony Comper. A two-time winner of the Gemini Award as Canada's top television sports broadcaster, he's also a regular contributor to Sirius XM Canada Talks Ch. 167. His new book with his son Evan Inexact Science: The Six Most Compelling Draft Years In NHL History is now available on http://brucedowbigginbooks.ca/book-personalaccount.aspx
Cutting Remarks: The Scourge of Hate Speech Censors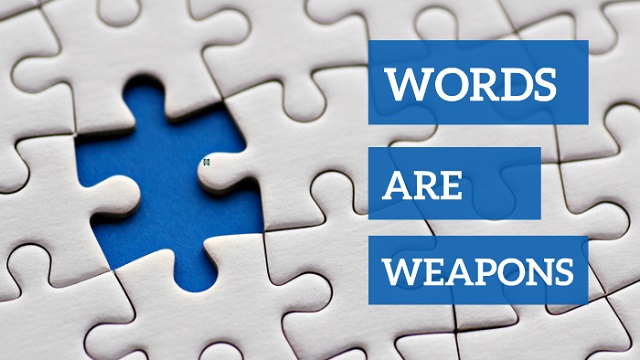 "When plunder becomes a way of life for a group… in a society, over the course of time they create for themselves a legal system that authorizes it and a moral code that glorifies it." Frédéric Bastiat
We take you now to a day in the not-too-distant future. Citizens are lined up at the registry office to renew their license to speak. Since governments weaponized speech and then criminalized words in the mid 2020s, citizens must register their speech the same way they register guns or cars.
For their convenience the government agencies provide a list of words or insinuations that qualify as criminal speech. Here's a CBC guide to correct speech on climate, giving you the appropriate words to describe weather-as-the-Apocalypse. Don't forget, every climate faux pas is a micro aggression!
Should you have made it through the previous 12 months without tripping the language laser beam you'll be permitted to again speak publicly— albeit very carefully. Pretty soon everyone will speak like Uterus Man, also known as cisgendered NDP MLA Brooks Arcand-Paul, who talks as though his mouth was a Woke minefield.
Media outlets, too, will be required to renew their speech licenses or lose the annual slush-fund monies that come with government Good Speak. Here, Trudeau wind therapist Patty Hajdu demonstrates Good Speak, decrying the cyber-violence of Adolph Hitler… er, Pierre Poilievre… over a "reckless use of the pejorative 'crazy'" to describe her cabinet colleague Stephane Guilbeault. PP's "slander" was, she assured us, yet another page out of the infamous Donald Trump American playbook that will rule Canada if Patty & Friends lose the next election.
To keep your talk license you'll need to speak more like Liberal MP Ken Hardie when he says damn the facts, let's throw a little dirt over a multiple murder on the bad side of Winnipeg: "Might it be the anti-social 'burn everything down' far-right attitude we're seeing creeping in from the U.S.? And the 'creep' on the Canadian side? Pierre Poilievre?" (The tone-deaf Liberal has since sorta' backtracked after being buried on social media.)
If this all sounds absurd, you haven't been paying attention. In Canada the government of Justin Trudeau is well on its way to creating an apparatus for regulating both public and private speech. The past week it announced that it was extending its grant money though 2029 to failing media outlets, up to about $30,000 per employee. Not to be outdone, Heritage Canada is putting $40,000 per journalist as a target to promote "diversity". No wonder so many CDN media legends rushed to defend a hapless CP reporter who was verbally upbraided by Poillievre.
Hey, money is money. Who in the collapsed media empires is not going to like that, huh? Sure you'll have to sing for your supper, but you'll still have the cottage in the Muskokas or Kawartha Lakes to soothe any qualms about selling out your journalistic birthright.
Here's former-progressive author and blogger Michael Shellenberger: "Liberal Left governments have sought to use every new crisis as an opportunity to scapegoat their political opponents and, when that stops working, demand censorship, since the legitimacy and continued existence of the liberal Left hegemony in the West comes from control over information."
Speaking of U.S. politics, where Joe Biden is polling below herpes, his administration is setting up a disinformation bureau to help the average voter divine something as "information" (Biden policy) or "disinformation" (Trump policy). Stubbornly hanging on to un-truths about The Biden Family's shakedown of foreign governments could land you in a jail next to the Jan. 6 traitors.
To goose public fear, Team Biden has a new series of Adolph Hitler… er, Donald Trump… revenge memes. From Bill Maher ("I'm afraid of him on a personal level" ) to former Obama spokes-bugle Jen Psaki, the ruling class is pumping the accelerator: "There is an old quote that goes, 'For my friend everything. For my enemies the law.' That is how Trump has operated and that is how he will continue to operate if ever given the levers of government again." Irony alert.
Need More? Here . Here And here is a CDN fainting goat. (Clarification: DEMs jailed for political crimes or charged for same during Trump presidency: 0. Non-DEMs jailed for political crimes or accused of same during Biden presidency: more than 600, perhaps as many as a thousand.)
In Ireland, the recent riots over an immigrant stabbing five adults and children have inspired the EU puppets of Leo Valadkar's government to suggest similar limits on speech must be codified after UFC star Connor MacGregor suggested that perhaps immigration was behind the anger of protesters. Here's Taioseach fart catcher Pauline O'Connell: "If your views on other people's identities go to make their lives unsafe, insecure, and cause them such deep discomfort that they cannot live in peace, then I believe that it is our job as legislators to restrict those freedoms for the common good."
In Britain, the parsing of language has produced "UK police : We will no longer accept the statement 're-housing of illegal immigrants" as a hate crime." Across the European Union, the "restrict those freedoms for the common good" drumbeat is the same, as quaking bureaucrats and entitled statists seek to silence their critics using hate-language laws that would make even Orwell blush. Result: In Germany, the right-wing AFD party is rising in the polls. In France, Marine Le Pen is more popular than Emmanuel Macron. The recent election of right-wing governments in Italy, the Netherlands and Brexit in Britain has only hastened their panic to punish speech.
Says economist and blogger Tyler Cowen "if your main theory here is 'racism,' your contribution to the discourse probably is negative."
Next speech regulation is silence. Or non-speech. Under the new rules, silence will be no defence when the mob orders you to "wear the ribbon". UC Berkeley Law Professor Savala Trepczynski gave away the game saying that "White silence is incredibly powerful … It's not neutral. It acts like a weapon." Writes legal specialist Jonathan Turley, "In a world where silence is violence and civility is complicity, there is little room for true free speech."
In this vein nearly 2,000 people signed a petition to fire Marymount Manhattan theatre arts associate professor Patricia Simon after she appeared to fall asleep briefly during an anti-racist Zoom meeting. Complained one colleague, Simon was "ignoring … racist and sizeist actions and words of the vocal coaches under her jurisdiction."
Just sayin'. Better get your license now. Before it's too….. (click).
Sign up today for Not The Public Broadcaster newsletters. Hot takes/ cool slants on sports and current affairs. Have the latest columns delivered to your mail box. Tell your friends to join, too. Always provocative, always independent. https://share.hsforms.com/16edbhhC3TTKg6jAaRyP7rActsj5
Bruce Dowbiggin @dowbboy is the editor of Not The Public Broadcaster A two-time winner of the Gemini Award as Canada's top television sports broadcaster, he's a regular contributor to Sirius XM Canada Talks Ch. 167. Inexact Science: The Six Most Compelling Draft Years In NHL History, his new book with his son Evan, was voted the seventh-best professional hockey book of all time by bookauthority.org . His 2004 book Money Players was voted sixth best on the same list, and is available via http://brucedowbigginbooks.ca/book-personalaccount.aspx
Taylor Made: Time 's 2023 Person With A Uterus Is A Cultural Swiftie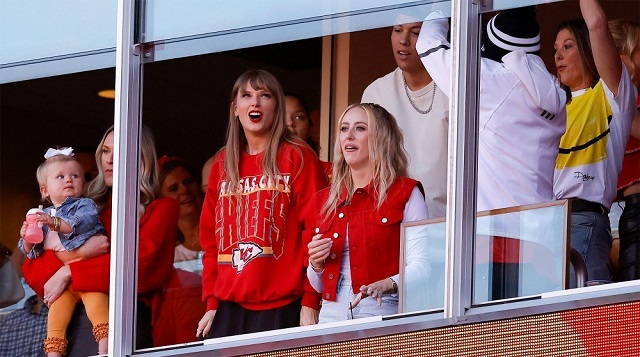 It's a sitcom worthy of Norman Lear. Young woman aspires to be a country singer. Winds up instead— oh, the laffs— becoming a cultural icon for other young women with her confessional songs ("Look What You Made Me Do"), sold-out concerts and distinctive fashion choices.
She has a lunkhead football boyfriend with heart of gold (he pushes Covid vaccines). She flies in to watch him play his games. She writes songs like "We Are Never Ever Getting Back Together". And she's a Victim! "(The fight with Kim Kardashian) took me down psychologically to a place I've never been before. I moved to a foreign country. I didn't leave a rental house for a year. I was afraid to get on phone calls. I pushed away most people in my life, because I didn't trust anyone anymore. I went down really, really hard."
Naturally, Time Magazine votes her 2023 Person The Year. Taylor Swift was (pun alert) tailor-made for the legendary TV producer of All In The Family, Maude and The Jeffersons. Just as Swift defined 2023, Lear defined white urban liberal sensitivities in the late 1960s and onward. His cutting portrait of redneck Archie Bunker was the template for today's lecture-in-30-minutes TV culture.
The Jeffersons was the epitome of Great Society pandering for white 1960s progressives. Maude was Bea Arthur chewing on the scenery in aid of first-generation feminism, when burning a bra was the funniest thing anyone had ever heard of.
So it's kismet that the news of Lear's death and Swift being anointed as Time's 2023 Person With A Uterus align on the same day. For the crumbling legacy media the empowerment of Swift encapsulates all that they stand for in their opposition to the boor Donald Trump. Waif-ish, cute, fashion-trendsetting— Swift rules the world of their favourite voting demos. "You go, girl!"
The death of Lear at 101, meanwhile, is a nostalgic reminder of the days when three major TV networks and a handful of NYC-based newspapers and magazines determined the culture. When Walter Cronkite declared Viet Nam over on CBS, Lyndon Johnson had no FOX News channel to defend his policies.
(Which inadvertently opened the door for Richard Nixon. Meanwhile, the heavy-handed Bunker parody politicized many rednecks, leading to Ronald Reagan's accession to POTUS in 1980. But we digress.)
The complacency of the Clever Culture— in the person of Lear protegé Rob Reiner—has been stultifying and self-reinforcing. Eventually most of those captured by it fell wordlessly into the coma of non-binary, cisgendered, trans-accepting, Hamas-has-a-point acceptance that Trump threatens.
It was the same in Canada where for decades CBC dictated the progressive sensibilities to a nation that not only accepted the dogma but paid for it. The appearance this week of their magenta-haired, Brooklyn-based president and CEO perfectly captured that bubble in the 2020s.
Even as Catherine Tait announced that the failing broadcaster was punting ten percent of its workforce, she sniffed when asked by her own National anchor Adrienne Arsenault if Tait and her fellow executives would forgo bonuses as others hit the sidewalk. No comment, replied Tait.
Back in the day when Don Cherry was a thing at @CBC a haughty snob like Tait could brag about the CBC's inclusivity to justify the Corporation's billion-dollar grants. "See! We have redneck losers on our channel! We're diversified." We wrote about this loss-leader funding strategy in our 2000 book The Meaning Of Puck.
But CBC lost the blue-collar demo when they canned Cherry in 2019 for comments about "you people". The triumphalism of Cherry's firing was like the Munchkins in Wizard of Oz celebrating the nasty death of The Wicked Witch. Freed from the bombastic Cherry the Corp was now free to lecture its viewers without interruption.
But that's not quite how it worked out. Now when Tait and her Woke sensibilities show up it's just a Brooklyn toff with a $5.4 million home pretending to understand Canada with her hand out. There's no ornery guy left espousing Remembrance Day poppies and fighting in hockey to prove her Canadian bonafides.
It shows in the TV ratings for The National where audiences of two million are now in the low hundred-thousands (on a good night). Abandoned by traditional viewers uncomfortable with the NDP sensibilities of the news and current affairs departments, CBC has furiously sought to ensnare the younger demographics in its social media operation, (funded by starving its traditional services).
"@jkay Even in my left wing neighborhood, it's hard to find anybody who watches the CBC. To the extent they still defend it, it's the CBC they remember from 25 yrs ago, when Peter Gzowski was still around, instead of Carol Off hectoring us about how we're all racists & garbage feminists."
Good luck with that, especially if Pierre Poilievre wins a predicted crushing majority and acts on his stated goal of defenestrating the home of announcers who think the Truckers Convoy was a Putin plot. Again, Tait was at her most tone-deaf, calling Poilievre out publicly for his plans for the Corp.
She then doubled down on her gaffe, telling journalist Paul Wells— who'd been hand-selected for a media exclusive—"I understand that my remarks may have caused trouble for some of the journalists who have struggled to get access to this leader and others in the party, and I regret that, of course… Do I regret calling out the wrong of defunding the public broadcaster campaign? Absolutely not."
She then reinforced her commitment to producing more of the hectoring, ESG/ Woke crap that no one wants already. While Tait seems oblivious to losing her sinecure as the commuter CEO, most of the employees remaining after this latest cut will be updating their resumés and escape tapes.
No one expects that Poilievre will completely gut the Corp. There's talk of a buffet of current services— local radio, weather, children's programming and especially social media— surviving.
But the days when the Corp— like Norman Lear— could force its politics on an inert population are done. Maybe Taylor Swift can write a sing about the CBC's plight. Wait, she already did: "Is It Over Now?".
Sign up today for Not The Public Broadcaster newsletters. Hot takes/ cool slants on sports and current affairs. Have the latest columns delivered to your mail box. Tell your friends to join, too. Always provocative, always independent. https://share.hsforms.com/16edbhhC3TTKg6jAaRyP7rActsj5
Bruce Dowbiggin @dowbboy is the editor of Not The Public Broadcaster A two-time winner of the Gemini Award as Canada's top television sports broadcaster, he's a regular contributor to Sirius XM Canada Talks Ch. 167. Inexact Science: The Six Most Compelling Draft Years In NHL History, his new book with his son Evan, was voted the seventh-best professional hockey book of all time by bookauthority.org . His 2004 book Money Players was voted sixth best on the same list, and is available via http://brucedowbigginbooks.ca/book-personalaccount.aspx