The Vaccine Was "95% Effective" How?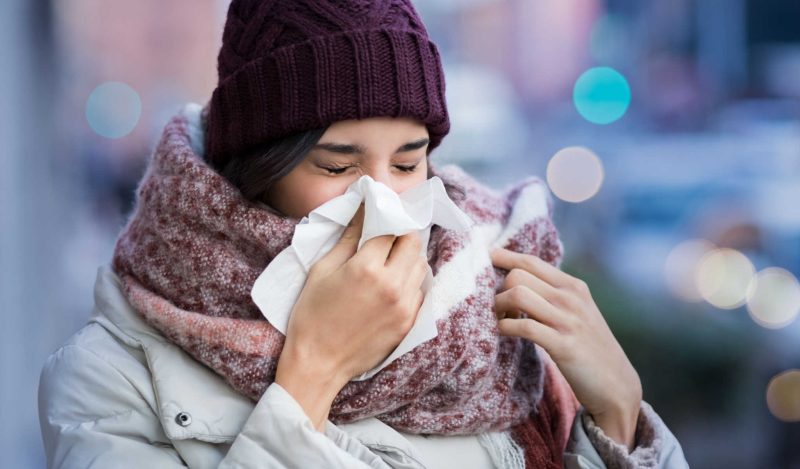 BY
ROBERT BLUMEN
The 1840 Treaty of Waitangi between the British Crown and Maori chiefs was a landmark event in the history of New Zealand. Drafted in English, a Maori translation was prepared, ostensibly to ensure that Maori could have an accurate understanding of the terms. In retrospect, it is less clear that a meeting of the minds was intended:
The English and Māori texts differ. As some words in the English treaty did not translate directly into the written Māori language of the time, the Māori text is not a literal translation of the English text. It has been claimed that Henry Williams, the missionary entrusted with translating the treaty from English, was fluent in Māori and that far from being a poor translator he had in fact carefully crafted both versions to make each palatable to both parties without either noticing inherent contradictions.
"The covid vaccine is 95% effective" is a contemporary Treaty of Waitangi. The original is in the language of clinical trials. It was never translated. The public interpreted this phrase in their native language, normal English. What Pfizer said and what the public heard were quite different. The public would have been far more skeptical of these products had the clinical trial results been translated into normal English.
What we need is a proper translation and an explanation of how miscommunication happened.
The Injections Did Not Stop Infection
By now, everyone knows that the Pfizer and Moderna products did not stop people from getting Covid. Covid disease has mowed a wide strip through the double and triple-masked talking heads who told everyone that the shots would make them immune.
What is less well known is that:
The products were never expected to stop infection or transmission.
The clinical trials did not test for their ability to do so.
A clinical trial is designed to test a drug for effectiveness, which is strictly defined by one or more endpoints. An endpoint is a measurable outcome that can be assessed for each participant. With that in mind, prevention of infection was not an endpoint of the BioNTech/Pfizer injection clinical trials. And, this was known in 2020 before the products were approved for emergency use and distributed to the public starting in 2021.
In this New England Journal of Medicine research summary, Safety and Efficacy of the BNT162b2 mRNA Covid-19 Vaccine, under Limitations and Remaining Questions, we find that "whether the vaccine protects against asymptomatic infection and transmission to unvaccinated persons" remains unanswered by the clinical trial.
What did the clinical trial test for, if not the ability of the mRNA vaccine to stop transmission and/or infection? The trial was designed to test the ability of the injections to prevent "symptomatic Covid 19 cases" defined as one or more of a number symptoms and a positive test (see page 7 of the supplementary appendix for details).
@pfizer tweeted in Jan 2021 that stopping transmission was their "highest priority". Their product does not do that, nor did the tweet make a claim that it did so. But it was their highest priority nonetheless. That, and getting as many people injected as possible.
Failure to Prevent Infection Was Known Before the Rollout
In October 2022, a Pfizer executive testified to an EU body that Pfizer had not tested the ability of the vaccine to stop transmission. This story was shocking to some and generated accusations that Pfizer had lied about the capabilities of the shots. But this information had been available since the trial results were released early in 2021. Pfizer had already been criticized for this.
Dr William A Haseltine PhD, wrote in Forbes in September 2020:
What would a normal vaccine trial look like?

One of the more immediate questions a trial needs to answer is whether a vaccine prevents infection. If someone takes this vaccine, are they far less likely to become infected with the virus? These trials all clearly focus on eliminating symptoms of Covid-19, and not infections themselves. Asymptomatic infection is listed as a secondary objective in these trials when they should be of critical importance.
On October 21, 2020 the editor of the BMJ (British Medical Journal) Peter Doshi asked:
Will covid-19 vaccines save lives? Current trials aren't designed to tell us

Peter Hotez, dean of the National School of Tropical Medicine at Baylor College of Medicine in Houston, said, "Ideally, you want an antiviral vaccine to do two things . . . first, reduce the likelihood you will get severely ill and go to the hospital, and two, prevent infection and therefore interrupt disease transmission."

Yet the current phase III trials are not actually set up to prove either. None of the trials currently underway are designed to detect a reduction in any serious outcome such as hospital admissions, use of intensive care, or deaths. Nor are the vaccines being studied to determine whether they can interrupt transmission of the virus….
Is It Even a Vaccine?
A vaccine that prevents infection is known as "neutralizing" or "sterilizing". I am a software engineer with no training in medicine, pharmacology or clinical trials. I consider myself a good barometer of what the average untrained person would think about such things. Prior to 2021 I had thought that immunity was a necessary condition for a drug to earn the title of "vaccine". If anyone had asked me, I would have told them that the Covid injections were a treatment, not a vaccine.
The Wikipedia article about vaccines (Mar 5 2023) aligns with my untrained understanding:
A vaccine is a biological preparation that provides active acquired immunity to a particular infectious or malignant disease. … A vaccine typically contains an agent that resembles a disease-causing microorganism and is often made from weakened or killed forms of the microbe, its toxins, or one of its surface proteins. The agent stimulates the body's immune system to recognize the agent as a threat, destroy it, and to further recognize and destroy any of the microorganisms associated with that agent that it may encounter in the future.
Cornell Law provides the following legal definition of vaccine, sourcing 26 USC § 4132(a)(2), which is consistent with the above:
The term "vaccine" means any substance designed to be administered to a human being for the prevention of 1 or more diseases.
The definition published by the CDC prior to 2021 said much the same. But the CDC website changed the definition on or after August 2021. The older version found on the internet archive is here (emphasis added):
Immunity: Protection from an infectious disease. If you are immune to a disease, you can be exposed to it without becoming infected.

Vaccine: A product that stimulates a person's immune system to produce immunity to a specific disease, protecting the person from that disease.
Here is the new version (emphasis added):
Vaccine: A preparation that is used to stimulate the body's immune response against diseases.
The earlier pair of definitions is quite easy to understand. The latter, much more difficult. What exactly is a "preparation"? Does a vaccine stimulate the body or only prepare the body? What is or is not a vaccine according to the new definition?
While the CDC may think that they can change the meanings of words whenever they like, public memory retains the original meaning. The assumption of immunity permeates almost all non-expert level discussion of vaccines. A web search for "why are vaccines good" shows results that assume or imply immunity.
Even the CDC did not finish the job of memory-holing the old language. On the very same CDC website, under 5 Reasons It Is Important for Adults to Get Vaccinated, we read "By getting vaccinated, you can protect yourself and also avoid spreading preventable diseases to other people in your community." And then, "Vaccines Can Prevent Serious Illness".
The timing of the CDC's edit suggests to me that prior to 2021, the CDC had the same understanding of vaccines as I do. I believe that they wanted a new definition because they knew that the products being developed at warp speed were not vaccines in the original sense of the word. And it was important that those products be called "vaccines" for reasons that I will explain later. This incident brings to mind a meme that I no longer have a link to. captioned: "We changed what 'definition' means so you can't say that we redefined anything."
What Does "95% Effective" Mean?
The "95% effective" message was repeated in nearly all reporting on the clinical trials. But the question, "effective at doing what?" was rarely asked. To answer this requires walking down the links of a chain of terminology from the world of clinical trials.
The first link in the chain is "risk". Risk is the probability of a bad outcome. These are assumed to happen randomly within a group. A clinical trial must define in advance the bad outcomes that the drug intends to avoid. The next link is "endpoint". Each distinct bad outcome is an "endpoint". The trial compares the endpoints between a control group who did not take the drug and a test group, who did.
The purpose of a clinical trial is to determine the ability of a drug to reduce risk. A drug that reduces risk is "effective". There are two ways of quantifying risk reduction. From the NIH glossary:
the difference in the incidence of poor outcomes between the intervention group of a study and the control group. For example, if 20 per cent of people die in the intervention group and 30 per cent in the control group, the ARR is 10 per cent (30–20 per cent).
the rate (risk) of poor outcomes in the intervention group divided by the rate of poor outcomes in the control group. For example, if the rate of poor outcomes is 20 per cent in the intervention group and 30 per cent in the control group, the relative risk is 0.67 (20 per cent divided by 30 per cent).
The difference between the ARR and RR (also known as "RRR", to align with ARR) is in the denominator. The ARR divides by the number of participants in one of the groups. The RRR divides by the number of people with bad outcomes in the control group – a necessarily much smaller number.
The ARR is the number most relevant for a drug – such as the Pfizer injections – that was to be given to everyone. But the RRR is the preferred method of presentation for pharma when they want to exaggerate the effectiveness of a drug because it will always be a much larger number. Would you take a drug that could reduce the incidence of a rare disease by 50%? From 10 per 1 million to 5 per 1 million is an 50% RRR and an 0.0005% ARR.
The 95% figure cited for the covid injections is the relative risk. The absolute risk reduction was 0.84%. In a slide deck from the Canadian Covid Care Alliance(CCCA), slide 11 shows how the 91% was achieved (it is 91%, not 95%, because the it refers to an earlier version of the study):
The research paper COVID-19 vaccine efficacy and effectiveness—the elephant (not) in the room puts the ARR in the 1% range. The CCCA slide deck gives an ARR of 0.84%, though it is not clear how they reached this number, based on the other numbers in their slides.
A clinical trial finding of a 1% ARR means that 99% of the people who take the drug either did not experience the condition that the drug treats, or they did experience it, but were not helped by the drug. The 1% both had the condition and were helped by the drug. Another way of saying this is the Number Needed to Treat (NNT). NNT is the reciprocal of the ARR and is the number of people who must take the drug to help one person reach the endpoint. An ARR of 1% corresponds to an NNT of 100 people.
We can now answer the question of the meaning of vaccine effectiveness. The endpoint of the trial was a severe confirmed case of covid at least 7 days after the second dose. This endpoint requires the participant in the trial to have covid symptoms and a positive covid test. "95% effective" means that 95% of the patients who had Covid symptoms and a positive test were in the control group. Five percent were in the test group.
Here's what "95% effective" did not mean: if you take the shots, then you will have a 95% lower chance of getting covid. But that is how most people understood it because that is what the words mean in normal English.
Then the Lying Started
Once the public had their hopes raised by the false translation of the "95% effective" message, the pandemic-industrial-complex went into high gear to amplify it. They stated the incorrect message loudly, frequently, and as if it were fact. The injections would – with 100% certainty (perhaps 200%) – protect you from infection. Many of the people who said this were doctors or scientific researchers who must have understood how to interpret clinical trials.
Here are some choice quotes that did not age well:
"You're not going to get Covid if you have these vaccinations." Joe Biden, CNN Town Hall July 2021
"Now we know that the vaccines work well enough that the virus stops with every vaccinated person. A vaccinated person gets exposed to the virus, the virus does not infect them, the virus cannot then use that person to go anywhere else," she added with a shrug. "It cannot use a vaccinated person as a host to go get more people. [Vaccines] will get us to the end of this." – Rachel Maddow, March 2021
"When people are vaccinated they can feel safe that they won't get infected, whether they're outdoors or indoors." – Dr. Anthony Fauci, May 2021(outdoors: seriously?)
"Vaccination against COVID-19 prevents breakthrough infections, Stanford researchers find." – Stanford Medicine, July 2021
Vaccinated people become "dead ends" for the virus – Anthony Fauci, May 2021
Demonizing the Unvaxxed
The public has consistently over-estimated the infection fatality rate of Covid. Some even believed the fatality rate to be above 10%. They believed that we were in great danger. They also believed that the "95% effective" vaccine would bring the pandemic to a quick end, once everyone had taken it. Anyone who refused to do so was therefore risking not only their own life, but everybody else's as well.
Dr Anthony Fauci estimated herd immunity would emerge when around 60% of the population had taken the vaccine … or perhaps 70, 80, no wait … 85%. Or maybe 100% (which would include large numbers who already had natural immunity). Bill Gates extended that to everyone on earth.
The narrative then turned to demonization of those who refused to submit to vaccine coercion. The selfish anti-social behavior of the anti-vaxxers with their stubborn attachment to "free dumb" that was keeping everyone locked indoors and forcing us all to wear diapers on our faces. Yale University behavioral researchers tested messaging strategies to determine whether shame, embarrassment or fear was most effective.
President Biden said that we the nation was experiencing a "pandemic of the unvaccinated". Later, Biden ominoulsy warned the unvaccinated that he had been waiting a long time for them to get injected, but "our patience is wearing thin". In December of 2021 the White House issued a cheery year end greeting to the vaccinated. The unvaccinated, on the other hand, were "looking at a winter of severe illness and death." Merry Christmas.
Even South Park, which I consider a reliable source of contrarian political opinion, ran a storyline set in the year 2050 in which every single character had to be vaccinated for the 30-year pandemic to end. This episode featured one lone holdout who would not get vaccinated due to a crustacean allergy i.e. for "shellfish reasons". This gag took aim at people who considered the vaccine to be a violation of body autonomy, and those who objected to components used in its development for religious reasons, thereby scoring a "two for one".
Volumes can, and will, be written about the intense onslaught of propaganda aimed at getting two needles in every deltoid. I will provide one more example that represents no more than the median level of insanity; plenty of people called for the same or worse. @ClayTravis, in February 2023, tweeted the results of a Rasmussen poll from 2022:
Last January 60% of Democrats wanted to lock everyone who didn't get the covid shot in their houses. Over 40% of Democrats wanted those who rejected the covid shot sent to quarantine camps. Over 40% also wanted anyone who criticized the covid shot fined & imprisoned. Over a quarter wanted those who didn't get the covid shot to have their kids seized.
While there were many agendas driving the madness, the Treaty of Waitangi effect was a critical part in carrying it out. If the message had been that "everyone is going to get exposed to covid – injected or not", then it could not have happened. The misunderstanding convinced the public that mass vaccination would stop the pandemic; and that the holdouts were prolonging it. Without this belief, none of the coercion made any sense: employment mandates, school mandates, quarantine camps, or vaccine passports. As the hysteria fades, the last remaining mandates are being dropped as the reality sinks in that the shots do not stop the spread.
Welcome to Waitangi World. I hope that you have a pleasant stay.
My Official Apology to the New York Post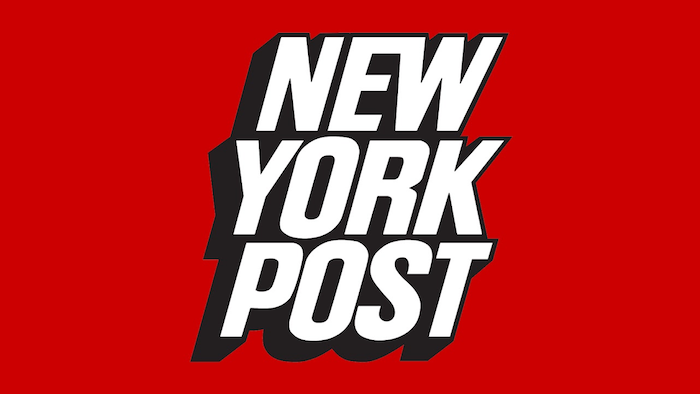 From the Brownstone Institute
BY
YASMINA PALUMBO
There is an art to meaningful apologies. A sweet spot. Wait too long and they become pointless.
Ideally, they should also be accompanied with some kind of atonement as well.
I, along with many New Yorkers, have been waiting for apologies that don't appear to be coming. But as I've been waiting in the interminable void, it's occurred to me that I might owe some apologies myself. So here goes
---
An Apology
Years ago, I used to sneer at anyone who read the NY Post. At the café where I worked, I took quiet pleasure in tossing it in the trash whenever someone left it behind on a crumb-covered seat. Had I ever read it? No. But I knew I wasn't the type of person to read the NY Post, and I was proud of that fact.
Then, a few years back, things started to look a little different to me. They started to look wrong, like a wool hat in summer, or a mask on a baby's face. I started to detect lies and impossibilities coming out of the mouths of important people. "Gradually, then suddenly," as the Hemingway quote goes, I saw things in a different light.
I could almost stomach the politicians lying, but when friends began repeating the lies it became too much to bear. Truth seemed to hover just outside of them, leaving them infuriatingly untouched.
It was a little after this time, my awakening of sorts, that I myself became an outcast.
I hadn't set out to become an outcast. I'd reached middle age an average upstanding citizen, fairly respectful of authority. I was a mother who made her children take piano lessons for god's sake!
But one morning, late in the summer of 2021, I woke up to find I no longer had civil rights. And things took a turn. I still marvel at how it all unfolded:
Early 2021, I thought I'd survived the worst of covid. I'd made it through a year of hysteria that I presumed would surely fade, maybe even some bashful apologies would follow, like after a long drunken night gone too far.
By then, the miracle vaccine had finally arrived and any American who wanted it could have it. But it so happened that I didn't want it. I'd already gotten covid during lockdown, while selling essentials like coffee and toilet paper from the café I now owned, a café limping along on government funds.
An experimental vaccine for a virus I'd already had just wasn't that appealing to me; why would it be? The decision, quite honestly, made itself. Who knew it would land me in the middle of a nightmare.
I recall the incremental announcements from our mayor at the time, a tall goofy man people likened to Big Bird. The first announcement came on the morning of August 16th, 2021;
My kind was no longer allowed to sit down and eat in cafés, he said, though we were allowed to take something in a paper bag to go.
My kind was no longer allowed to enter cultural buildings, he said; art and history were for the good citizens.
We were no longer allowed the privilege of working, or a college education.
We weren't allowed to enter our child's school or to serve the people we served when the vaccine was just a twinkle in Fauci's eye. And society agreed. The "unvaccinated" deserved it. Damn them.
My anger simmered. It turned to rage. All I asked for was common sense. Every day that New York City hummed, I burned. Didn't they see us withering with loss of hope and loss in general?
Didn't they know there were a million of us who said no thanks? A million who didn't have civil rights. A million who were right, as it turned out, about everything.
It seemed they did not, or if they did, they didn't care.
And just when I was about to give up on humanity, out of the haze of covid hysteria came some of the clearest voices to be found in, of all places, the NY Post.
But of course!
I should've recognized Alexander Hamilton's handsome face on the ten-dollar bill as a sign, right there next to the scrolled "We the People." A Founding Father, Hamilton had worked to abolish the slave trade in New York City. I'd forgotten he founded the NY Post too!
While other mainstream news still wilted with ruminations on the invisible threat of long covid, or the latest Fauci whim, the NY Post blazed a trail with its demands for a return to common sense and decency.
There in print it called for an end to all mandates – if baseball players and celebrities didn't need them why did the working class?
In chorus its editorial board called for a reckoning by way of a covid truth-and-reconciliation commission – Amen!
And long before anyone else, it dared to publish the opinions of some of the bravest academics and scientists of our time, the co-authors of the Great Barrington Declaration, Dr. Martin Kulldorff and Dr. Jay Bhattacharya.
So, I'm sorry, NY Post. I judged you by your cover. By your red and black barking headlines. But I was wrong. And for anyone else out there who feels they might owe someone an apology, let me tell you it feels good to settle a debt. I highly recommend it.
The Best Life Lesson for a Teen Is a Job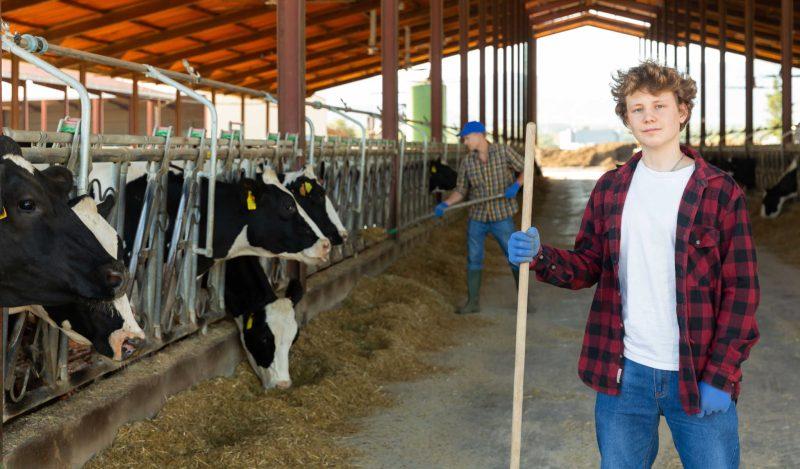 BY
JAMES BOVARD
During the Covid debacle, kids were locked out of school or otherwise condemned to an inferior Zoom education for up to two years. What were the alternatives? Unfortunately, since the New Deal, the federal government has severely restricted teenagers' opportunities for gainful employment. But new evidence proves that keeping kids out of work doesn't keep them out of mental health trouble.
Yet suggesting that kids take a job has become controversial in recent years. It is easy to find expert lists on the dangers of teenage employment. Evolve Treatment Center, a California therapy chain for teenagers, recently listed the possible "cons" of work:
Jobs can add stress to a child's life.
Jobs can expose kids to people and situations they might not be ready for.
A teen working a job might feel like childhood is ending too soon.
But stress is a natural part of life. Dealing with strange characters or ornery bosses can speedily teach kids far more than they learn from a droning public school teacher. And the sooner childhood ends, the sooner young adults can experience independence – one of the great propellants of personal growth.
When I came of age in the 1970s, nothing was more natural than seeking to earn a few bucks after school or during the summer. I was terminally bored in high school and jobs provided one of the few legal stimulants I found in those years.
Thanks to federal labor law, I was effectively banned from non-agricultural work before I turned 16. For two summers, I worked at a peach orchard five days a week, almost ten hours a day, pocketing $1.40 an hour and all the peach fuzz I took home on my neck and arms. Plus, there was no entertainment surcharge for the snakes I encountered in trees while a heavy metal bucket of peaches swung from my neck.
Actually, that gig was good preparation for my journalism career since I was always being cussed by the foreman. He was a retired 20-year Army drill sergeant who was always snarling, always smoking, and always coughing. The foreman never explained how to do a task since he preferred vehemently cussing you afterwards for doing it wrong. "What-da-hell's-wrong-with-you-Red?" quickly became his standard refrain.
No one who worked in that orchard was ever voted "Most Likely to Succeed." But one co-worker provided me with a lifetime of philosophical inspiration, more or less. Albert, a lean 35-year-old who always greased his black hair straight back, had survived plenty of whiskey-induced crashes on life's roller coaster.
Back in those days, young folks were browbeaten to think positively about institutions that domineered their lives (such as military conscription). Albert was a novelty in my experience: a good-natured person who perpetually scoffed. Albert's reaction to almost everything in life consisted of two phrases: "That really burns my ass!" or "No Shit!"
After I turned 16, I worked one summer with the Virginia Highway Department. As a flag man, I held up traffic while highway employees idled away the hours. On hot days in the back part of the county, drivers sometimes tossed me a cold beer as they passed by. Nowadays, such acts of mercy might spark an indictment. The best part of the job was wielding a chainsaw—another experience that came in handy for my future career.
I did "roadkill ride-alongs" with Bud, an amiable, jelly-bellied truck driver who was always chewing the cheapest, nastiest ceegar ever made—Swisher Sweets. The cigars I smoked cost a nickel more than Bud's, but I tried not to put on airs around him.
We were supposed to dig a hole to bury any dead animal along the road. This could take half an hour or longer. Bud's approach was more efficient. We would get our shovels firmly under the animal—wait until no cars were passing by—and then heave the carcass into the bushes. It was important not to let the job crowd the time available for smoking.
I was assigned to a crew that might have been the biggest slackers south of the Potomac and east of the Alleghenies. Working slowly to slipshod standards was their code of honor. Anyone who worked harder was viewed as a nuisance, if not a menace.
The most important thing I learned from that crew was how not to shovel. Any Yuk-a-Puk can grunt and heave material from Spot A to Spot B. It takes practice and savvy to turn a mule-like activity into an art.
To not shovel right, the shovel handle should rest above the belt buckle while one leans slightly forward. It's important not to have both hands in your pockets while leaning, since that could prevent onlookers from recognizing "Work-in-Progress." The key is to appear to be studiously calculating where your next burst of effort will provide maximum returns for the task.
One of this crew's tasks that summer was to build a new road. The assistant crew foreman was indignant: "Why does the state government have us do this? Private businesses could build the road much more efficiently, and cheaper, too." I was puzzled by his comment, but by the end of the summer I heartily agreed. The Highway Department could not competently organize anything more complex than painting stripes in the middle of a road. Even the placement of highway direction signs was routinely botched.
While I easily acclimated to government work lethargy, I was pure hustle on Friday nights unloading trucks full of boxes of old books at a local bindery. That gig paid a flat rate, in cash, that usually worked out to double or triple the Highway Department wage.
The goal with the Highway Department was to conserve energy, while the goal at the book bindery was to conserve time—to finish as quickly as possible and move on to weekend mischief. With government work, time routinely acquired a negative value—something to be killed.
The key thing kids must learn from their first jobs is to produce enough value that someone will voluntarily pay them a wage. I worked plenty of jobs in my teen years – baling hay, cutting lawns, and hustling on construction sites. I knew I'd need to pay my own way in life and those jobs got me in the habit of saving early and often.
But according to today's conventional wisdom, teenagers should not be put at risk in any situation where they might harm themselves. The enemies of teenage employment rarely admit how the government's "fixes" routinely do more harm than good. My experience with the highway department helped me quickly recognize the perils of government employment and training programs.
Those programs have been spectacularly failing for more than half a century. In 1969, the General Accounting Office (GAO) condemned federal summer jobs programs because youth "regressed in their conception of what should reasonably be required in return for wages paid."
In 1979, GAO reported that the vast majority of urban teens in the program "were exposed to a worksite where good work habits were not learned or reinforced, or realistic ideas on expectations in the real world of work were not fostered." In 1980, Vice President Mondale's Task Force on Youth Unemployment reported, "Private employment experience is deemed far more attractive to prospective employers than public work" because of the bad habits and attitudes spurred by government programs.
"Make work" and "fake work" are a grave disservice to young people. But the same problems permeated programs in the Obama era. In Boston, federally-subsidized summer job workers donned puppets to greet visitors to an aquarium. In Laurel, Maryland, "Mayor's Summer Jobs" participants put in time serving as a "building escort." In Washington, D.C., kids were paid to diddle with "schoolyard butterfly habitats" and littered the streets with leaflets about the Green Summer Job Corps. In Florida, subsidized summer job participants "practiced firm handshakes to ensure that employers quickly understand their serious intent to work," the Orlando Sentinel reported. And folks wonder why so many young people cannot comprehend the meaning of "work."
Cosseting kids has been a jobs program for social workers but a disaster for the supposed beneficiaries. Teen labor force participation (for ages 16 to 19) declined from 58 percent in 1979 to 42 percent in 2004 and roughly 35 percent in 2018. It's not like, instead of finding a job, kids stay home and read Shakespeare, master Algebra, or learn to code.
As teens became less engaged in society via work, mental health problems became far more prevalent. The Centers for Disease Control and Prevention found that in "the 10 years leading up to the pandemic, feelings of persistent sadness and hopelessness—as well as suicidal thoughts and behaviors—increased by about 40 percent among young people."
The troubled teen years are producing dark harvests on campus. Between 2008 and 2019, the number of undergraduate students diagnosed with anxiety increased by 134 percent, 106 percent for depression, 57 percent for bipolar disorder, 72 percent for ADHD, 67 percent for schizophrenia, and 100 percent for anorexia, according to the National College Health Assessment.
Those rates are much worse post-pandemic. As psychiatrist Thomas Szasz observed, "The greatest analgesic, soporific, stimulant, tranquilizer, narcotic, and to some extent even antibiotic – in short, the closest thing to a genuine panacea – known to medical science is work."
Those who fret about the dangers that teens face on the job need to recognize the "opportunity cost" of young adults perpetuating their childhood and their dependence. Sure, there are perils in the workplace. But as Thoreau wisely observed, "A man sits as many risks as he runs."