The right caterer can take your event to the next level!
We love to cater events. We bring the same level of quality, creativity and professionalism from our restaurant to your table. At One Eleven Grill, we enjoy the process of creating a special menu together with you that fits your style and your personality. Here's a short video of an event we catered recently along with some photos. Give us a call at 403.347-2111 and we can get into the details, budget and venue, and then we can get down to the fun part – creating a food experience that will take your special event to the highest level.
About One Eleven Grill:
One Eleven Grill brings a chic, sophisticated vibe to the heart of Red Deer.
Situated in the historic Old Brew Plaza building, constructed in the 1800s, the restaurant is a combination of industrial and classic modernism. Our menu features the best market-driven, seasonal ingredients prepared in a simple yet elegant style. We use only the best Alberta Beef produced under our supervision. (read more)
If you are looking for a restaurant with great food, great company, and an amazing atmosphere, you can find it every day or night at One Eleven Grill.
Local brewery, Hawk Tail, releases new beer in honour of Alberta growers. Special release event Friday in Rimbey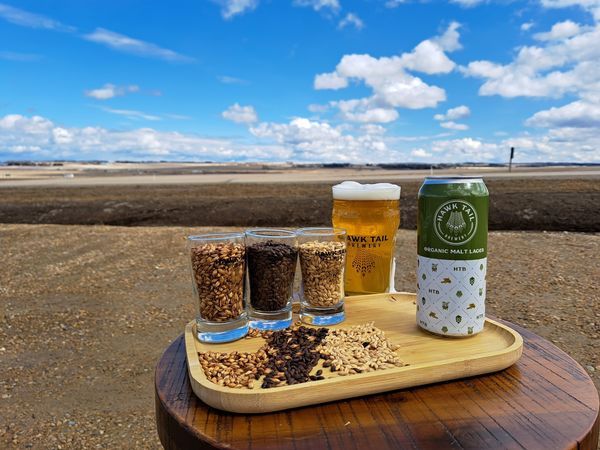 News Release from Hawk Tail Brewery
Small-batch brew meets soil health movement in Alberta. Nothing is more satisfying than ingredients that taste great and are good for the environment.
WHAT: In anticipation of its latest release, Hawk Tail Brewery announces a special tapping for its latest creation made from ingredients grown literally in their own backyard. Created with agriculture in mind, the lager is a great way to showcase unique Alberta products like grains, which form malt – a key ingredient in beer.
As the name suggests, Organic Malt Lager is brewed using quality, organic ingredients. However, the vision of this beer extends beyond ingredients and into the soil.
"As a locally owned and operated brewery, we strive to create traditional and refreshing beers as timeless as the agriculture that produces our grains and the environment it thrives in," explains Randall Vandenhoven, co-owner of Hawk Tail. "This marks an especially poignant stage in Canada's movement towards sustainability as more breweries work to reduce their ecological footprint."
Most traditional grain and hop farms use pesticides and chemical fertilizers, which can have negative environmental impacts. Instead, the company worked with two notable local companies focused on organic, wholesome food: Kettle Ridge Organics and Replenish Nutrients. With both companies certified organic and focused on soil health, Kettle Ridge Organics and Replenish Nutrients believe that only good barley can grow in good soil. Good beer is a bonus.
"Taste-wise, you wouldn't be able to tell the difference between an organic and a non-organic beer. However, as a proud Albertan, I wanted to enjoy a beer knowing it was as easy-drinking as it was easy on the environment," stated Chris Simeniuk, beer enthusiast and owner of Kettle Ridge Organics.
WHEN: May 13, 2022
WHERE: Organic Malt Lager release party starts at 5pm on Friday, May 13th at the Hawk Tail taproom at 6311 52nd St, Rimbey, AB T0C 2J0, Canada. 20 oz pints of Organic Malt Lager is on special $5.50 throughout the evening.
HOW: For more information, visit Hawk Tail's Facebook page: https://www.facebook.com/hawktailbrewery
If you happen to miss out on the event on May 13, Hawk Tail's taproom is serving limited quantities of Organic Malt Lager in both pints and growlers, and a small number of kegs are also available. Additionally, Hawk Tail's Organic Malt Lager is available at liquor stores across the province in 473ml cans.
ABOUT HAWK TAIL BREWERY
As a locally owned and operated brewery, we strive to create traditional and refreshing beers as timeless as the agriculture that produces our grains and the environment it thrives in. We pride ourselves on a local experience; quality local ingredients and small-batch production are our focus. Learn more about our beers and our taproom at hawktailbrewery.com.
ABOUT KETTLE RIDGE ORGANICS
Kettle Ridge Organics is a certified organic grain farm near Alix in Central Alberta, Canada. We are a family-owned and operated farming operation that plant and harvest our crops, fix our machinery, and perform almost every other task on a prairie grain farm. For more information, visit www.kettleridgeorganics.ca.
ABOUT REPLENISH NUTRIENTS
Replenish Nutrients delivers leading regenerative fertilizer solutions to support a farm system that puts healthy soils and grower profitability back on the table. We've developed a sustainable alternative to synthetic fertilizers that enhances overall soil function and biology by combining Canadian-sourced nutrients with our proprietary delivery system. To learn more about Replenish Nutrients products, visit www.replenishnutrients.com.
Downtown Business Spotlight: Abyssinia Village Market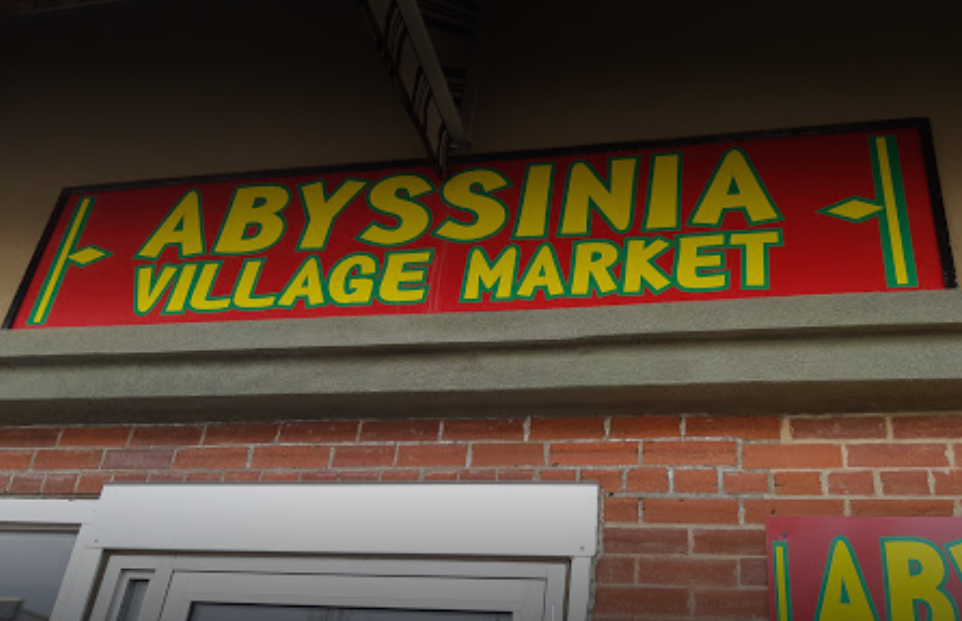 This week's Business Spotlight shines on Abyssinia Village Market, a specialty grocery store located at #120 5017 – 49 Street. This local business offers quality ethnic foods, including meats, cheese, spices and specialty coffee. Read on to learn more.
What is your business?
My business is Abyssinia Village Market. Our business hours are every Monday to Friday, 10am to 8pm.
What makes your business unique?
Our business is the only store in the downtown which provides both African and Arabian product.
What are some products/services that you offer?
The best Ethiopian coffee, Injera (Ethiopian Bread) and Arabian food products.
Why did you choose Downtown Red Deer as the location for your business?
Many people from different cultures now live in and around downtown but did not have an African and Arabian shopping place.
What do you think makes Downtown vibrant?
The people living around downtown.
I love Downtown Red Deer because…
Because I can access everything simply. It is the center of the town.
Check out Abyssinia Village Market on Facebook!
Facebook: https://www.facebook.com/Abyssinian-Village-Market-103244047720658
Check back next week for another business spotlight! If you would like to see your Downtown business spotlighted, please contact us at 403-340-8696 or [email protected].