The Canadiens vs Oilers: What can we expect?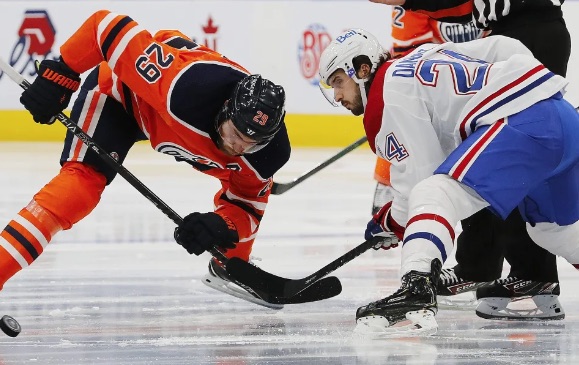 Neither the Montreal Canadiens or the Edmonton Oilers are having the best of seasons this year in the NHL. But of the two, the Canadiens are having a much worse time of it. As of January 21st the Habs have recorded just 8 wins, against 25 losses with 6 overtime losses. That leaves them sitting at the bottom of the Atlantic Division in the Eastern Conference. In fact, no team has won fewer games this season, so statistically speaking, they are currently the worst team in the NHL.
Compare that to the Oilers, who sit sixth in the Pacific Division of the Western Conference, with a much better record of 18 wins, only 14 losses and just two overtime losses. These teams couldn't be further apart in terms of their form. It won't be any surprise then to see the Oilers as the favourites going into this game with top sportsbooks around the world offering odds of -148 for them to win.
And now with the new sports betting sites in Canada you can wager on your favorite team, so whether that be the Canadiens or Oilers, you can back whoever you like. Neither of them are likely to be winning the Stanley Cup this year though, so if you're thinking of backing someone to go all the way this season, you may want to evaluate which teams are on top of their game at the moment.
In fact, there are plenty of new sportsbooks in Canada with the likes of Caesars Sportsbook and William Hill now operating and offering odds on NHL fixtures, and odds for the Stanley Cup. As it stands, the Colorado Avalanche are favorites at +550, with the Toronto Maple Leafs and Tampa Bay Lightning behind them at +700.
Coming back to the Canadiens and the Oilers, if you wanted to back either of them to go all the way, you're looking at odds of +50000 and +3500 respectively.
But things don't always go to plan. And occasionally an underdog gets one over on their opponents. So how do we see this game panning out?
Current Form
As we mentioned, neither team is having the best of seasons this year. And although they don't have much to show for it, the Canadiens have had a bit of a better showing recently. Both teams have played most of their last five games on the road, and have lost almost all of them. The Canadiens have recorded just one win, but the Oilers have lost all 5. In fact as the Oilers prepared to meet their provincial rivals from Calgary, they haven't enjoyed a win in over a month, losing 7 straight.
For the Canadiens, after an 11 day covid-layoff they started slowly with a 5-1 loss to the Boston Bruins. Then it was an overtime loss, where they held the Chicago Blackhawks 2-2 in regulation, before conceding in overtime to lose the tie 3-2. There was a 5-2 loss to the struggling Phoenix Coyotes, before their only win of 2022 so far. In Dallas, the Habs impressively handled the Stars 5-3. Finally, Montreal continued to show signs of improvement against the Las Vegas Golden Knights, coming out of Vegas with a 4-3 overtime loss.
As for the Oilers, they started off 2022 entirely on the wrong foot with an overtime loss to the New York Islanders (3-2). They were then handled in regulation time with a 4-1 loss to the New York Rangers and a 4-2 loss to the Toronto Maple Leafs. After this the wheels entirely fell off when they blew a huge lead against Ottawa, losing 6-4 and then were embarrassed at home 6-0 by Florida.
One of these teams will be putting an end to their bad run when they meet on the 29th January. Even if it's only by winning a game in overtime. And it could be just what they both need to kick start their season. But how have past meetings gone?
Head-to-head
They've yet to play each other this season, but are due to meet a few times in the next couple of months. With the first of those games being as mentioned, on January 29th. They played each other a total of nine times across 2021, which started with a 5-1 win for the Canadiens on the 17th January 2021. That was then followed up two days later for another Canadiens win on the 19th January where they again beat the Oilers, this time by a smaller margin of 3-1.
The Oilers brought it back with a 3-0 victory in the February of 2021, but the Canadiens then recorded another victory in March, winning 4-0 and making it three games to one so far that year. Their next game came in April, and was a much closer tie that finished 2-2 at normal time, but the Canadiens went on to win that one in overtime 3-2.
There would be two more meetings in April that would go either way, beginning with a 4-1 Oilers win, followed by a 4-3 Canadiens win. The last two games of 2021 then came in May, and the Oilers got the better of the Canadiens on both occasions. Both games went to overtime following a 3-3 tie in each one, before the Oilers scored one last point in each game during overtime to take the wins.
Overall, that meant the Canadiens had the better of the Oilers, with five wins to four. And that will potentially give them confidence going into their next game, knowing they have a good past record against them.
Game predictions
It's almost a surprise this game is going ahead, with so many games recently canceled due to restrictions based around COVID-19. But if all goes well, then despite their current form, and their overall records, we believe an upset could be on the cards for the Canadiens. We're not expecting them to work miracles and absolutely batter their opponents, but with their last game only being a loss in overtime, as opposed to the Oilers who have two full defeats in their past 5 games, the Oilers may have more confidence going into this.
So we're expecting it to be close, maybe just one point in it. Possibly the game even going to overtime and the Canadiens just pinching the win. However, it could really go either way. The one thing that's guaranteed is one team is going to end their losing streak, and with both teams being so poor recently, we're not expecting it to be a match for the ages that people will talk about for years to come.
Why is it important to pay attention to the bonuses offered at the casino?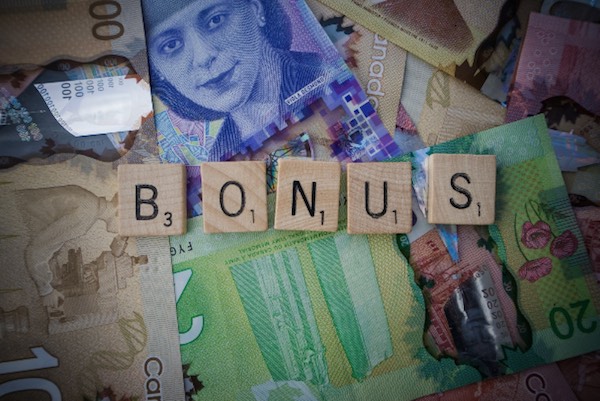 You don't have to be an experienced player to know that Canadian gambling sites offer a wide range of promo deals and bonus options. It's just how they attract new customers and keep the old ones interested.
For a player, it is essential to monitor all the offers and deals available as they can often be very profitable. By joining a $5 minimum deposit casino canada and using bonuses wisely, you can significantly boost your chances of winning and make your gambling experience much more enjoyable.
That's the most important thing about casino marketing, but we need to discuss a lot more details about promo deals in online gambling. Let's take a look!
Key benefits of online casino bonuses
It would be best if you thought of casino bonuses as an investment. Sure, in some cases, you will need to make a deposit to get a bonus. But if you use it wisely, it can help you boost your bankroll. Here are the key benefits that you can get from taking advantage of casino bonuses.
1. You can get more funds to gamble with
This is the most obvious benefit of taking advantage of casino bonuses. By using a welcome bonus or a deposit match bonus, you can get extra funds to play your favourite casino games.
That way, you can deposit less money but still have a lot of fun and potentially win big. And isn't it great to deposit $100 and play with twice as much? It doesn't take a genius to figure out that the more money you have to gamble with, the higher your odds of winning are.
2. You can play more games
With the extra funds that you get from casino bonuses, you can explore different games that you wouldn't be able to play if it weren't for the bonus. That way, you can quickly find your new favourite game or increase your chances of winning by trying out different strategies.
Some online casino platforms don't even require you to make a deposit. You can play them just for signing up or verifying your account. These kinds of deals are great because they allow you to explore the casino's games without risking any of your own money.
3. You can reduce your risks
Another great thing about casino bonuses is that they can help you reduce your risks. By using a bonus, you can try out a new casino without risking too much of your own money. That way, you can see if you like the casino before you make a bigger deposit.
It also gives you time to practice and learn the casino's games before you start gambling with your own money. So if you're new to online gambling, taking advantage of bonuses can help you get started without too much risk.
4. You can win real money
One of the best things about casino bonuses is that you can win real money with them. Sure, in most cases, you will need to wager the bonus money before you can withdraw it. But if you play your cards right, you can win big and cash out some serious money.
And by taking advantage of casino bonuses, you can significantly increase your chances of winning. The extra funds that you get from a welcome bonus or free spins can give you a lot more opportunities to win.
5. You can withdraw your winnings
Last but not least, the good thing about casino bonuses is that you can withdraw your winnings. In most cases, you will need to meet the wagering requirements first, but once you do, you can withdraw your winnings and handle them however you want.
Common types of casino bonuses
If you are a beginner-level gambler, you should know that online casinos are constantly coming up with new and innovative ways to attract players. As a result, there are now dozens of different types of casino bonuses available. Here are some of the most common types that you will come across.
 Welcome bonus
The welcome bonus is the most popular type of casino bonus. It is usually awarded to new players when they make their first deposit. The bonus is usually a match of the deposit, and it can go up to 100% or even higher. For instance, if you deposit $100, the provider will give you an additional $100 to play with. That way, you can start gambling at $200.
 VIP perks
If you are a high roller, you might be able to get some special VIP perks from the casino. These can include exclusive bonuses, invitations to special events, and even personal account managers.
 No deposit bonus
A no deposit bonus is a good way to start gambling without risking any of your own money. As the name suggests, you don't need to make a deposit to receive this bonus. All you need to do is sign up for an account, and the casino will give you a certain amount of money to play with. However, no deposit bonuses are usually smaller than welcome bonuses.
 Free spins bonus
A free spins bonus is usually given to players when they sign up for an account or make a deposit. The casino will give you some number of free spins that you can use on specific slot games. And if you're lucky, you might as well win real money with your free spins.
 Reload bonus
A reload bonus is a promo deal that is given to existing players when they make a new deposit. It is usually a smaller bonus than the welcome bonus, but it can still give you a nice boost. For example, if you deposit $100, the casino might give you an additional $50 to play with.
 Loyalty program
Many online casinos come up with loyalty programs that reward players for their loyalty. The more you play, the more points you will earn, and you can use those points to get cash back, free spins, and other prizes.
Other details that make a good online casino
Bonuses are one of the most precious gifts that an online casino can offer to its players. But apart from bonuses, there are other factors that make a good digital gambling site.
An online casino should have a wide selection of games to choose from. Apart from the standard titles, your platform should offer all kinds of themes that make the playing experience more fun and engaging. The games should also be of high quality and run smoothly.
Additionally, the site should be easy to use and navigate. All the games should be sorted into categories, so you can easily find what you are looking for. It's a major feature for gamblers who frequently explore new titles.
Last but not least, the online casino should have a good customer support team. The best casinos also have an extensive FAQ section that can answer most of your questions. If you have any problems with your account or the games, you should be able to get help from a live agent.
The platform must include several communication channels, such as live chat, email, and phone. The customer support should be responsive and helpful, and the site should be easy to use.
Conclusion
Bonuses are one of the most precious gifts that an online casino can offer to its players. They make gambling experiences more fun and engaging, and they also give players the chance to win real money.
In this post, we showed you everything there is to know about online casino bonuses. Make sure to remember our tips, so you can choose the best bonus for your gambling needs. And if you are ever in doubt, you can always contact customer support for more information.
Have fun and good luck!
Just What Can Canada Achieve at the Upcoming 2022 World Cup Finals?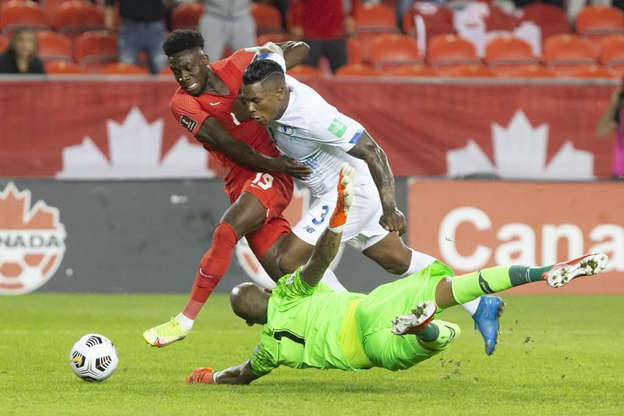 Having failed to make it to the World Cup finals for over 30 years, Maple Leaf's coach John Herdman has delivered a shock return to the showpiece tournament in Qatar.
Given it's been so long since Canada made it to the World Cup, it's even more impressive that they did so in such imperious fashion. Herdman's men finished top of the qualification group, having secured 28 points from their 14 matches, and will hope to make some sort of impact when the finals get underway in November.
Canadian sports bettors looking to sweeten the 2022 World Cup finals with a bet should enter the Sports Interaction referral code and place a wager at one of the country's most reputable providers in North America.
Canada starts their World Cup quest with a very tough encounter with Belgium, a side that got to the semi-finals of the tournament back in 2018 and going up against Kevin de Bruyne, Eden Hazard, Thibaut Courtois, and co. will be quite a baptism of fire for Herdman's side. Following that, they take on Croatia, who were the losing finalists in 2018, and they finish their group stage with a far less troubling task of Morocco, but what would success look like for the Canadians in Qatar?
Well, a lot depends on what their most experienced European-based players can give them, and arguably, by some distance, the most talented player in Canada's squad is Bayern Munich's, Alphonso Davies.
The 21-year-old has been out for a long period with myocarditis, and Canada did well to see out their qualifying campaign without the young wide-man, but Davies is now back and ready to make an impact.
Herdman was effusive in his praise of Davies following Canada's 4-0 win over Curacao in their CONCACAF Nations League opener (where he duly netted twice).
"It's brilliant;" Herdman said of Davies' return, continuing: "To think we went half of that World Cup qualifying campaign without him, that's absolutely crazy."
"He was desperate to get back and score this week. His attitude and energy is just so infectious. I love coaching him and working with him. I was with him for a good half-an-hour last night setting him up for this game, and he's just a gift. I'm privileged to work with a player of that quality."
"He just loves the game… [he's] just a great human being."
Davies has already amassed over 100 appearances for Bayern Munich and has four Bundesliga titles to his name, not to mention a Champions League success, and he is very much Canada's big hope.
If Canada can return from Qatar with a win to their names, that would be a triumph, but anything more would require them not losing to either of the big giants they face in their opening two games and, make no mistake, avoiding defeat against either Belgium or Croatia would be a monumental task, and that may be a bridge too far.