The Canadiens vs Oilers: What can we expect?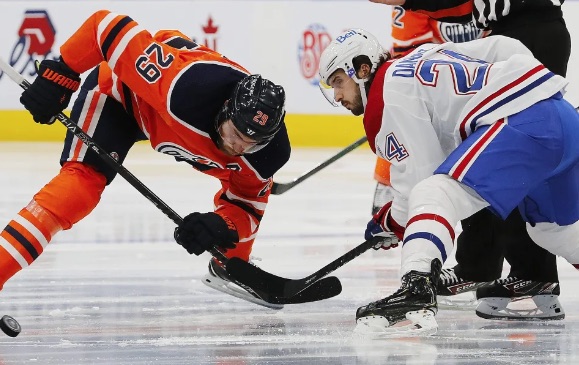 Neither the Montreal Canadiens or the Edmonton Oilers are having the best of seasons this year in the NHL. But of the two, the Canadiens are having a much worse time of it. As of January 21st the Habs have recorded just 8 wins, against 25 losses with 6 overtime losses. That leaves them sitting at the bottom of the Atlantic Division in the Eastern Conference. In fact, no team has won fewer games this season, so statistically speaking, they are currently the worst team in the NHL.
Compare that to the Oilers, who sit sixth in the Pacific Division of the Western Conference, with a much better record of 18 wins, only 14 losses and just two overtime losses. These teams couldn't be further apart in terms of their form. It won't be any surprise then to see the Oilers as the favourites going into this game with top sportsbooks around the world offering odds of -148 for them to win.
And now with the new sports betting sites in Canada you can wager on your favorite team, so whether that be the Canadiens or Oilers, you can back whoever you like. Neither of them are likely to be winning the Stanley Cup this year though, so if you're thinking of backing someone to go all the way this season, you may want to evaluate which teams are on top of their game at the moment.
In fact, there are plenty of new sportsbooks in Canada with the likes of Caesars Sportsbook and William Hill now operating and offering odds on NHL fixtures, and odds for the Stanley Cup. As it stands, the Colorado Avalanche are favorites at +550, with the Toronto Maple Leafs and Tampa Bay Lightning behind them at +700.
Coming back to the Canadiens and the Oilers, if you wanted to back either of them to go all the way, you're looking at odds of +50000 and +3500 respectively.
But things don't always go to plan. And occasionally an underdog gets one over on their opponents. So how do we see this game panning out?
Current Form
As we mentioned, neither team is having the best of seasons this year. And although they don't have much to show for it, the Canadiens have had a bit of a better showing recently. Both teams have played most of their last five games on the road, and have lost almost all of them. The Canadiens have recorded just one win, but the Oilers have lost all 5. In fact as the Oilers prepared to meet their provincial rivals from Calgary, they haven't enjoyed a win in over a month, losing 7 straight.
For the Canadiens, after an 11 day covid-layoff they started slowly with a 5-1 loss to the Boston Bruins. Then it was an overtime loss, where they held the Chicago Blackhawks 2-2 in regulation, before conceding in overtime to lose the tie 3-2. There was a 5-2 loss to the struggling Phoenix Coyotes, before their only win of 2022 so far. In Dallas, the Habs impressively handled the Stars 5-3. Finally, Montreal continued to show signs of improvement against the Las Vegas Golden Knights, coming out of Vegas with a 4-3 overtime loss.
As for the Oilers, they started off 2022 entirely on the wrong foot with an overtime loss to the New York Islanders (3-2). They were then handled in regulation time with a 4-1 loss to the New York Rangers and a 4-2 loss to the Toronto Maple Leafs. After this the wheels entirely fell off when they blew a huge lead against Ottawa, losing 6-4 and then were embarrassed at home 6-0 by Florida.
One of these teams will be putting an end to their bad run when they meet on the 29th January. Even if it's only by winning a game in overtime. And it could be just what they both need to kick start their season. But how have past meetings gone?
Head-to-head
They've yet to play each other this season, but are due to meet a few times in the next couple of months. With the first of those games being as mentioned, on January 29th. They played each other a total of nine times across 2021, which started with a 5-1 win for the Canadiens on the 17th January 2021. That was then followed up two days later for another Canadiens win on the 19th January where they again beat the Oilers, this time by a smaller margin of 3-1.
The Oilers brought it back with a 3-0 victory in the February of 2021, but the Canadiens then recorded another victory in March, winning 4-0 and making it three games to one so far that year. Their next game came in April, and was a much closer tie that finished 2-2 at normal time, but the Canadiens went on to win that one in overtime 3-2.
There would be two more meetings in April that would go either way, beginning with a 4-1 Oilers win, followed by a 4-3 Canadiens win. The last two games of 2021 then came in May, and the Oilers got the better of the Canadiens on both occasions. Both games went to overtime following a 3-3 tie in each one, before the Oilers scored one last point in each game during overtime to take the wins.
Overall, that meant the Canadiens had the better of the Oilers, with five wins to four. And that will potentially give them confidence going into their next game, knowing they have a good past record against them.
Game predictions
It's almost a surprise this game is going ahead, with so many games recently canceled due to restrictions based around COVID-19. But if all goes well, then despite their current form, and their overall records, we believe an upset could be on the cards for the Canadiens. We're not expecting them to work miracles and absolutely batter their opponents, but with their last game only being a loss in overtime, as opposed to the Oilers who have two full defeats in their past 5 games, the Oilers may have more confidence going into this.
So we're expecting it to be close, maybe just one point in it. Possibly the game even going to overtime and the Canadiens just pinching the win. However, it could really go either way. The one thing that's guaranteed is one team is going to end their losing streak, and with both teams being so poor recently, we're not expecting it to be a match for the ages that people will talk about for years to come.
Proper Data Protection With Data Room Providers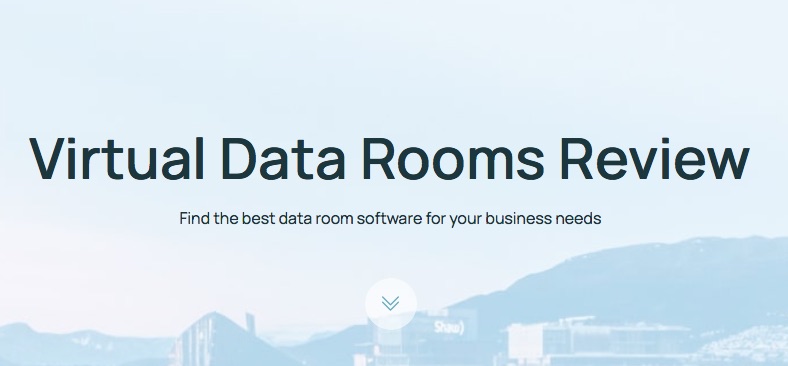 For companies to grow successfully, they need a secure and feature-rich repository. These are the solutions offered by virtual data rooms providers. Get to know these solutions in more detail on dataroomproviders.ca!
Online data rooms are a secure enterprise solution for syncing and sharing multiple file formats. Thus, the synchronization and usage features are provided as a service, and corporate files can be stored in secure storage. So, VDRs at domen.com meet the needs of today's business and secure the synchronization and sharing of corporate files. Besides, they integrate with significant leak prevention systems and connect data with access rights management while data is in transit.
Recently, online data room software providers have been trying to expand the range of services offered. For example, they offer cloud delivery features for apps and desktops and secure virtual desktops for those who need to ensure their digital work environment while maintaining complete control over the data transferred and stored.
Data Room Services: Get Fruitful Virtual Workspace!
The critical advantage of a modern electronic data room is that you can not only store documents and exchange them with colleagues or counterparts but also conduct examinations in case of document leakage. This is possible because a unique, invisibly marked copy is created when working with documents (their opening for viewing, downloading, sending for printing, or in the link format to third parties). Therefore, if any of the created copies is compromised and published somewhere (for example, a photo on a smartphone or a screenshot), it will be possible to examine the compromised fragment and identify the source of the leak.
Online data rooms are essential for companies that need more space to work with and share documents. In addition, it can provide a centralized and secure repository of corporate documents and all content to organize and protect files.
Online data rooms provide the following benefits:
You will know exactly who at any particular moment has access to information and what they are doing with it;
Helps establish and control the rights to use documents (including limiting the terms of access to files);
Will place watermarks on files to further track their copying and distribution;
Reduces the number of incidents of leakage and compromise of corporate data.
Within workspaces, you can assign different roles and access rights. As a rule, online data room software providers offer 2 options – guest (viewing, downloading, and printing) and participant (an extended set of options).
What Exactly do Virtual Data Rooms Offer?
An electronic data room is a platform for tracking activity on file servers and user behavior, preventing data leakage: efficient access control and auditing. So, the advantages of centralized management of the company's virtual repository are obvious.
Now let's look at the standard set of tools that online data room software providers offer:
Multilevel data management system. Control every user action (copying, printing, opening files through third-party applications, etc.). Monitor and distribute access rights at your discretion.
Authorization in a few steps. Control the authentication of each user. In addition to the usual authorization using a password (supplemented, if necessary, by alternating passwords and complicating already exhausted sequences), the administrator can configure One Time Password or implement a second factor of authentication.
Data systematization. Keep corporate data encrypted and separate from personal data, and delete them remotely if necessary.
Built-in document editor. Edit office documents and PDFs inside a corporate container safely.
File sharing and synchronization. Use seamless and secure collaboration both inside and outside the organization.
VPN-free access anywhere. Enjoy secure access to files and folders on corporate file servers without the need for a VPN.
File access control. You can order access control to VDR data based on IP address.
Reviewing. After some time, you will be able to appreciate the convenience of using a single virtual space to view and work with folder and file data from any of your devices.
Quick search. Find files and folders easily, including common ones.
Offline possibilities. Mark any offline file (including shared ones) for offline access.
Notifications. Set up warnings when people share folders or files with you.
So, you just have to choose the virtual data room! You can provide secure file sharing and synchronization, mobile content management, and access to corporate storage from anywhere, with built-in data protection and loss prevention!
Make any Place in the World Your Secure Office!
Companies must be able to transfer data privately and securely between endpoints to keep people, goods, and information safe. Now online data room software providers have unique opportunities to solve this problem!
Modern VDRs are designed to make businesses more productive, secure, and straightforward, ultimately increasing demand for your business products. You can securely share documents, and other content on the go, using any device, create, open, and prioritize tasks. It is an all-in-one solution that allows you to unify your work environment wherever you are. With these tools, the whole world will become your office, and everything you need will always be at your fingertips – no matter where you are.
Let's Conclude!
Data room services combine elements of web content and document management systems. It is an online repository or cloud system for storing and exchanging information. Besides, virtual data rooms provide an increased level of protection. In particular, sophisticated tools are implemented to encrypt uploaded documents, and access is granted only to authorized users. Typically, two-factor authentication is used.
As a result, VDRs help fight:
Data leakage (as a result of the actions of intruders or the employees themselves);
Attacks on corporate systems through user devices;
Infection of corporate systems with malware;
Possible failures due to unavailability of the remote access server;
Fraudulent activities by individuals convince employees to install potentially malicious software or divulge data.
Over the past years, VDRs have undergone a remarkable evolution in applications and features. Such services are used for corporate transactions (mergers and acquisitions), auditing, confidential business communications, etc. Financial, marketing, legal, and HR organizations increasingly use virtual data rooms to store documents or critical business information. The best online data room software providers enable companies to improve security.
How Online Betting in Alberta Works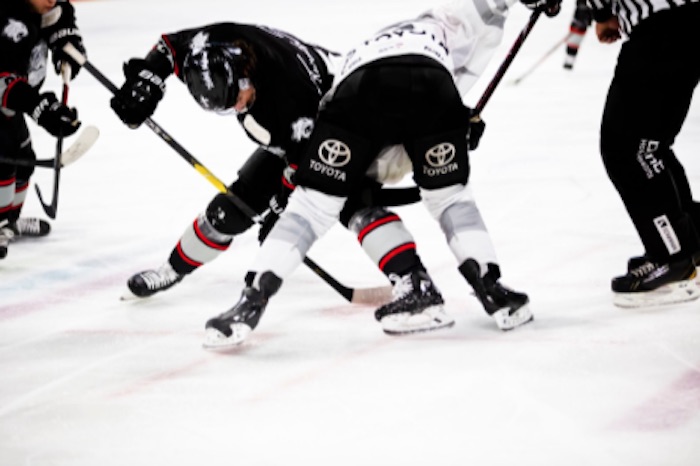 Online single-game wagers are now legal in Alberta, Canada, and betting is growing as a pastime. Since the law changed in 2021, sports betting has been growing in popularity. While betting was already available in Alberta, it was limited to parlays and other multi-game options. Now, residents are free to sign up and place real money wagers on sports games online. All you need to do is provide your personal information and prove that you're at least eighteen years old.
If you're looking to get started with betting in Alberta, this guide gives you all the details you need.
Choosing a Sportsbook
In Alberta, you have two main options when it comes to choosing a sportsbook. You can go with the government-owned option, Play Alberta. This is technically the only regulated and legal sportsbook available in the province, and it's very popular. Because it's owned by the government, you can be sure that all of the money it makes is used to support the local community.
However, you can also choose to sign up to a foreign sportsbook if you prefer. Although these sites aren't licensed in Alberta, they're still perfectly safe and legal to use. Just make sure you check that it has a licence from another gambling authority such as the UK Gambling Commission or Malta Gaming Authority. William Hill is a popular option for a lot of bettors, and there are many alternative sportsbooks to choose from.
Creating Your Account
Unlike betting in person, you need to create an account with a sportsbook if you're betting online. This is relatively simple and shouldn't take you more than a few minutes to set up. Simply visit the site you want to use and then follow the instructions to sign up. You'll need to enter your personal details, such as your full name and address. You may also need to verify your identify by uploading your ID.
After creating an account, you'll then be able to make your first deposit. Any sports bet you make will need you to risk your own money, and depositing it is how you get started. Choose from one of the secure payment options provided and select how much you'd like to deposit. This money should be credited to your account instantly so you can get started.
Choosing Your Bets
Most online sportsbooks offer a wide range of betting options, allowing you to bet on the latest NHL, MLB, NFL, and much more. You can find international leagues and fixtures too, including all of the best soccer games from around the world. Whichever sport you prefer to bet on, it's easy to find a lot of options. Most people bet on their favourite sports, as it's a good idea to go with a sport you know a lot about.
When deciding which event you want to bet on, be sure to do your research so that you have an advantage. It pays to be informed about the game, including form, head-to-head stats, and whether any key players are out with injuries.
Betting Responsibly
When gambling, it's important to be responsible. This means not betting more than you can afford to lose and making sure that you always stay in control. Although betting on sports can be fun, you are risking money, and there's no such thing as a certain bet.
To have the most fun while betting, you can set a budget of how much you're able to bet each month. You may also want to set up deposit limits to prevent yourself from overspending and betting more than you can afford to lose.