Summer evenings, live theatre and Bower Ponds… Visit The Bard on Bower!
How would you like to enjoy live theatre on a warm summer's night against the romantic backdrop of beautiful Bower Ponds? How about some live New Orleans-style band music and a refreshment from the Thirsty Goose Beer Tent, featuring local beers? Look no further than The Bard on Bower!
The Bard on Bower runs for 3 weeks each summer from the 2nd Thursday in July. The two mainstage shows have eight performances each on the outdoor stage; this year features performances of Romeo and Juliet and Henry V!
Here are the performance details:
ROMEO and JULIET directed by David Owen
July 12, 13, 14*, 18, 22*, 26*, (7pm)
21*, 28 (1pm)
It's Mardi Gras, and youthful passions ignite in this tale of doomed lovers.  Love-sick Romeo exchanges vows with Juliet, the energetic daughter of his family's sworn enemy.  Bound together by a holy man, they unluckily discover that escape from ancient hate is a formidable undertaking.
HENRY V directed by Thomas Usher
July 19, 20, 21*, 25, 27, 28* (7pm)
22, 29 (1pm)
England's ambitious young king seeks to confirm his godly authority by beginning a highly brazen invasion of France.  Badly out-numbered and against all odds, Henry wins the day, captures the crown and woos the heart of the French princess.
Compelled to graphically retell the story, 3 choric guides invoke the audience to enhance this fast-moving version with their thoughts.  Performed by an energetic ensemble against the backdrop of enthusiastic live drumming.
FAQ
Cost? Tickets remain FREE this year, but DONATIONS are always greatly appreciated.
Washrooms and amenities? Washrooms are located in the Bower Ponds Pavillion, where there is also a concession. These are closed by the time our performances end.
What should I bring? Seating is on the sloped ground so you may want to bring a blanket or low festival chair to sit on. There are many tarps on hand that you can lay under your blanket (the geese will have left unwelcome presents for you on the grass!). Picnics are welcome, and as it cools off you will find bug spray and an extra layer of clothing useful. A hat, sunscreen and rain-gear are always wise, and you may want cash if you choose to make a donation or take advantage of any refreshments available. There are a limited number of tents set up for public use, and many umbrellas.
Is the park accessible for wheelchairs and strollers? The audience area is on a sloped grassy hill which might be a little awkward, but it is a barrier-free park. The ground is more flat at the back of the seating area just off of the walking path. Bulky items like strollers should be kept to the periphery of the seating area.
And keep an eye out for upcoming SPECIAL FEATURE DAYS at Bard on Bower on select days in July:
* TREATY 6&7 Day (July 14)
* FAMILY Day (July 21)
* NEW to CANADA Day (July 22)
* LGBTQ2+ Day (July 26)
* SENIOR's DAY (July 28)
Don't miss out, see you there!
"Winter Escape" Family Day Celebration will go on for 2 weeks!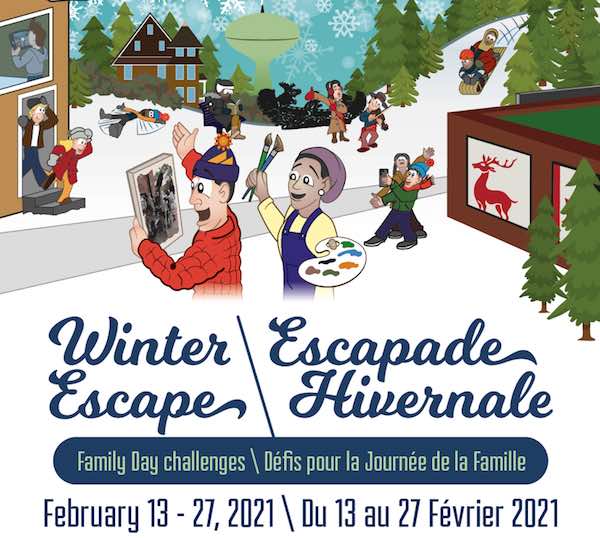 Submitted by Red Deer MAG (Museum and Art Gallery)
Extending Family Day: MAG to participate in 14-day cultural challenge
The Winter Escape Family Day Challenge arrives in Red Deer on February 13
Nine cultural organizations in the Red Deer Community are collaborating to create a Family Day celebration, Winter Escape/Escapade Hivernale, comprised of various activities, both outdoors and virtual, that participants can complete anytime between Feb. 13 and Feb. 27.  Despite the COVID-19 pandemic, local arts and cultural organizations are still finding ways to celebrate one of the most popular holidays: Family Day. Register yourself or a team at www.winterescapereddeer.ca  starting February 5th.
"We are trying to make the Winter Escape Challenge as family friendly, senior friendly, and accessible as possible," says Lynn LeCorre, Education Coordinator at the Red Deer Museum + Art Gallery (MAG). "We want people to explore culture and heritage in Red Deer, and recent circumstances have pushed us to think of new ways to make that happen."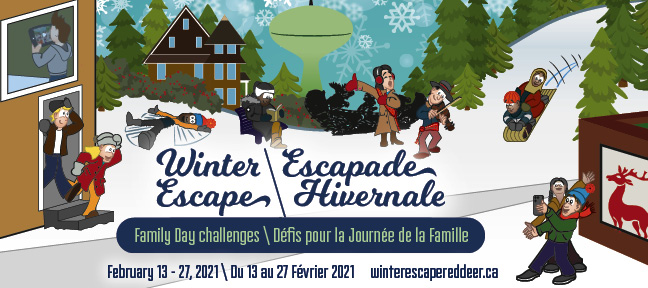 Challenge activities are designed to allow for safe social distancing while bringing participants together. Work individually or with a team to answer trivia questions and complete photo and video challenges. Activities include snapping a selfie in front of some of Red Deer's murals, learning simple powwow dance moves, and the MAG Virtual escape room. Teams can register online and join in on the challenge for free, and completion of challenges will allow participants to earn entries into a draw to win one of three gift baskets – one per team category. This event is offered in partnership by the Alberta Sports Hall of Fame & Museum, Association canadienne-française de l'Alberta, Norwegian Laft Hus, Red Deer Aboriginal Dance Troupe, Red Deer Arts Council, Red Deer Cultural Heritage Society, Red Deer Public Library, Red Deer Museum + Art Gallery (MAG), and Sunnybrook Farm Museum. In times of uncertainty, these organizations are excited to help bring culture to the people of Red Deer.
The Red Deer Museum + Art Gallery works to be Central Alberta's leading establishment for the research, collection and presentation of visual art and material culture that is related to this region. The MAG is a vibrant and inclusive gathering place for our community and its exhibitions and programs promote the enjoyment of art, culture and the history of Central Alberta.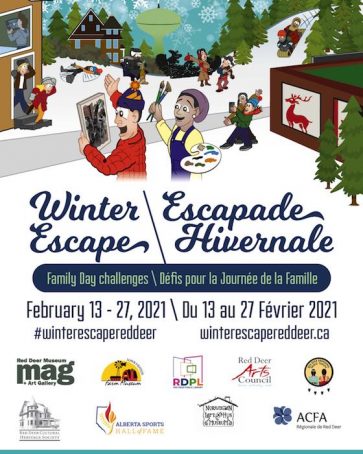 Alberta production Pipe Nation seeking to tap musical talent for soundtrack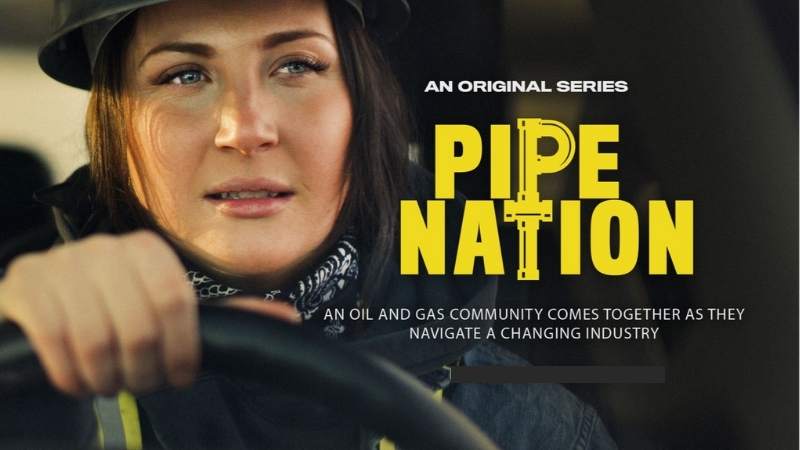 Here are the details.
January 13, 2021
Edmonton-AB, CANADA-​One of the largest independently funded tv-series in Canada, Pipe Nation, is seeking talented musicians to round out its soundtrack as the pilot episode nears completion.
The director, Raoul Bhatt, and executive producer, Dan Svedberg, are seeking submissions from Canadian and American artists to collaborate on the show's soundtrack.
The dramatic series is told through the experiences of a single mother working in the male-dominated, oil and energy industry. The pilot was filmed in August and September of 2020 in the picturesque mountains of Canada and the Edmonton area. 18 scenes and 180 takes were captured in Sundre, Alberta, which was transformed into the fictitious town of Hardwell. A great deal of effort has been put into this pilot including a $300,000 built for the show pipeline, a medical helicopter, and a long list of heavy equipment worth $180 million.
The scenes are now in editing, where the crucial process of pairing beautiful scenes with dramatic music is underway. Several genres of music including, rock, blues, country, electronic dance music, and classical will be used in the series. The show's soundtrack will be released on Apple Music, Amazon, Spotify and Google Play Music in the coming months. Director, Raoul Bhatt and his team have been in post-production for the last three months​. ​The pilot tv-series is expected to be complete by February 2021.
Musicians, labels, bands looking to collaborate or submit their work, please contact Executive Producer & Sound Designer, Daniel Svedberg, and Director, [email protected]
Read more on Todayville.