Still a few spots left at RDC Summer Camp "experiences"
From RDC: RDC's Summer Camps open new doors of possibilities for youth and teens
Red Deer College is welcoming youth and teens from across Alberta as they participate in more than 40 exciting and interactive Summer Camps on campus. The camps will be offered from July 2 until August 23, and there are opportunities covering a vast range of interests for participants ranging from 6 to 19 years old.
For the artistically inclined, SummerScapes is a comprehensive visual arts workshop that gives teens a chance to work with professional artists and study the core subjects of drawing, painting, sculpting and ceramics.
From July 8 to 13, film students, video game designers and animation students will tell their stories as they work side-by-side with some of Alberta's finest actors, filmmakers, programmers and instructors. In Film Camp, murder mystery films will be explored, as students learn how to produce, direct, shoot, write, act and edit their own short movies.
The teen camp, Video Game Design, allows students to collaborate with programmers and artists to create their own video games through writing and design. Students will learn story and character development, production, strategy and level designs, along with scripting, animation and more.
The Amination camp encourages teens to tell stories using Maya, the industry standard for high-end 3D computer animation, effects, and modelling. Students progress through motion and rendering exercises and finish with a collection of animations of their own design.
RDC also has a variety of youth camps, including URockGirl, which uses science and engineering to create fun hands-on projects like henna and mood bracelets. Other activity-based science camps include Junior Imagineers, which gives youth the opportunity to combine science and the power of the mind to learn magic tricks and techniques from a real magician.
Youth inspired to get cooking will appreciate Junior Chefs, where they get to use real industrial kitchens. Campers will learn cooking and baking techniques from Red Seal chefs, developing skills that will last a lifetime.
Those interested in many of the Sports camps, including basketball, conditioning, squash, sport academy and volleyball, will enjoy the world-class facilities in RDC's vibrant and inclusive Gary W. Harris Canada Games Centre.
Spots are still available in a variety of camps throughout the summer. For a complete list of camps and to register, visit rdc.ab.ca/summercamps or contact the School of Continuing Education at 403.356.4900.
Alberta ups ante in mandate fight with Athabasca University, threatens funding cut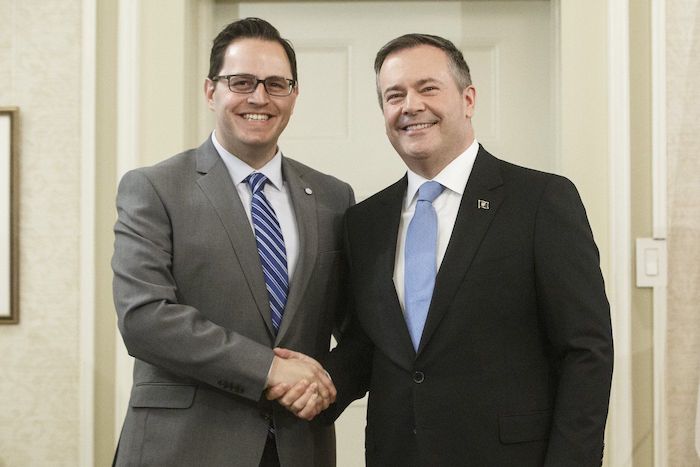 By Dean Bennett in Edmonton, Alberta, Canada
The Alberta government has upped the ante in its fight with Athabasca University, directing the online-oriented school to get busy making sure more staff work in the small northern town or risk losing millions of dollars in funding.
"The university must end its pursuit of the near-virtual strategy and must deliver a new strategic plan to Advanced Education for approval by Sept. 30," Advanced Education Minister Demetrios Nicolaides said in a statement Tuesday.
"Failure to comply will result in reductions to Athabasca's future funding."
Nicolaides informed the school of the changes in a letter sent over the weekend.
In it, Nicolaides tells the school's board of directors that it has until the end of August to direct school president Peter Scott to stop implementing what is known as the university's "near-virtual" strategy.
Further, writes Nicolaides, the board must then help Scott craft a new strategy "that expands and reinforces the university's physical presence in the town of Athabasca."
That new strategy must be submitted to Nicolaides for approval by the end of September.
Failure to do so, said Nicolaides, "would allow the Ministry of Advanced Education to withhold the $3.43-million monthly instalment for Athabasca University's base operating grant."
The letter also stipulates that all executive members of the university live in the town by no later than April 2025.
Kristine Williamson, the university's spokesperson, did not immediately respond to an email request for comment.
The letter escalates a standoff between the province and the university over the school's mandate.
Prior to the COVID-19 pandemic, the university instituted the "near-virtual" plan to give employees more freedom over where they carried out their work. That plan was accelerated when the pandemic forced people to work from home.
Scott has publicly argued the goal of the school is to provide the best distance education with the highest-quality staff — a mandate that would be hampered by a demand that employees work in Athabasca.
Nicolaides says high quality can still be maintained while adhering to the pledge of economic diversification that led to Athabasca being relocated from Edmonton almost 40 years ago.
Nicolaides directed the university in March to deliver by June 30 a plan to resume and expand in-person operations.
In May, the province replaced Nancy Laird as Athabasca University board chair to accelerate the shift. She was replaced by Calgary lawyer Byron Nelson.
Nevertheless, the shift has been rebuffed by Scott.
Scott, in an April email to staff, said "ongoing work with our near-virtual workforce will continue."
He also noted the university shuttered satellites in Calgary and Edmonton to concentrate on Athabasca.
Nicolaides said Tuesday that the June 30 response did not pass muster, leading to "the need for Alberta's government to take substantive action."
Local residents have also taken up the fight.
The advocacy group Keep Athabasca in Athabasca University has argued for more local presence, concerned that a small fraction of about 1,200 staff are left in the town.
The group hired a lobbyist to plead its case and, in March, Premier Jason Kenney himself came to town to promise they would make changes to bring people back.
Athabasca University has about 40,000 students.
This report by The Canadian Press was first published Aug. 2, 2022.
Lindsay Thurber grad off to school in Ottawa and job in Parliament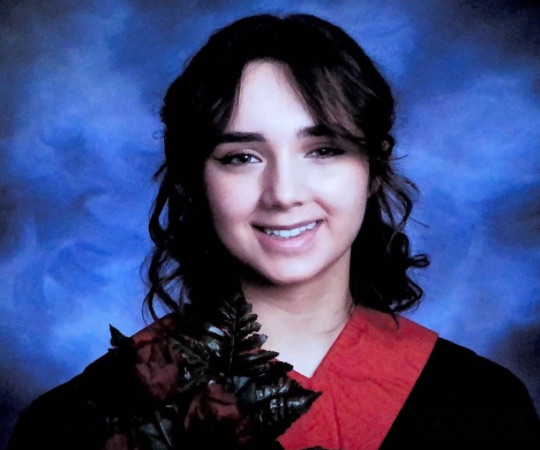 Local graduate to participate in prestigious Page Program
One Red Deer Public graduate will get an opportunity not many have had, which is to live and breathe the history and action of one of Canada's oldest political institutions.
Elena Bakker, who graduated from Lindsay Thurber in June, is one of 40 students from across Canada who will be off to Ottawa later this summer to participate in the House of Commons Page Program.
"I heard about the program through my Principal Mr. Good and it sounded like something that would be up my alley," she said. "It's for students who are politically inclined and anybody who wants to know more about the parliamentary system. It was appealing to me and I was really interested in trying it out."
Duties of a Page include performing tasks directly related to the sittings of the House; working with Members of Parliament in a non-partisan role; experiencing debates live in the Chamber; meeting with student groups in the Chamber; and participating in the Speaker's parade, among other duties.
The process to apply was lengthy – Elena first applied in October and found out she was accepted in April. As part of the application process, she had to send in a cover letter and resume, and her second language ability was tested to ensure she could communicate confidently in both English and French.
"I'm really excited for the opportunity. You are guaranteed a year of work, and it opens the door for a lot of opportunities going forward," said Elena. "There are many Pages who have gone back to work on Parliament Hill for various people in various different sectors. It connects you with a lot of people."
While fulfilling work as a Page, Elena will also be entering her first year at the University of Ottawa as she works towards her Bachelor of Science in Psychology. "I am not 100% sure where my degree will take me, but I am using this first year to explore all opportunities and that is really exciting," she said.
As for her upcoming role as a Page, Elena said there is much to look forward to.
"I am most looking forward to meeting the other Pages," said Elena. "They are from all across Canada, come from different backgrounds and have different perspectives. It will be really cool to meet all of these people who are there for the same reason."