Still a few spots left at RDC Summer Camp "experiences"
From RDC: RDC's Summer Camps open new doors of possibilities for youth and teens
Red Deer College is welcoming youth and teens from across Alberta as they participate in more than 40 exciting and interactive Summer Camps on campus. The camps will be offered from July 2 until August 23, and there are opportunities covering a vast range of interests for participants ranging from 6 to 19 years old.
For the artistically inclined, SummerScapes is a comprehensive visual arts workshop that gives teens a chance to work with professional artists and study the core subjects of drawing, painting, sculpting and ceramics.
From July 8 to 13, film students, video game designers and animation students will tell their stories as they work side-by-side with some of Alberta's finest actors, filmmakers, programmers and instructors. In Film Camp, murder mystery films will be explored, as students learn how to produce, direct, shoot, write, act and edit their own short movies.
The teen camp, Video Game Design, allows students to collaborate with programmers and artists to create their own video games through writing and design. Students will learn story and character development, production, strategy and level designs, along with scripting, animation and more.
The Amination camp encourages teens to tell stories using Maya, the industry standard for high-end 3D computer animation, effects, and modelling. Students progress through motion and rendering exercises and finish with a collection of animations of their own design.
RDC also has a variety of youth camps, including URockGirl, which uses science and engineering to create fun hands-on projects like henna and mood bracelets. Other activity-based science camps include Junior Imagineers, which gives youth the opportunity to combine science and the power of the mind to learn magic tricks and techniques from a real magician.
Youth inspired to get cooking will appreciate Junior Chefs, where they get to use real industrial kitchens. Campers will learn cooking and baking techniques from Red Seal chefs, developing skills that will last a lifetime.
Those interested in many of the Sports camps, including basketball, conditioning, squash, sport academy and volleyball, will enjoy the world-class facilities in RDC's vibrant and inclusive Gary W. Harris Canada Games Centre.
Spots are still available in a variety of camps throughout the summer. For a complete list of camps and to register, visit rdc.ab.ca/summercamps or contact the School of Continuing Education at 403.356.4900.
Until Sunday stop by Tim Hortons for Smile Cookies in support of young readers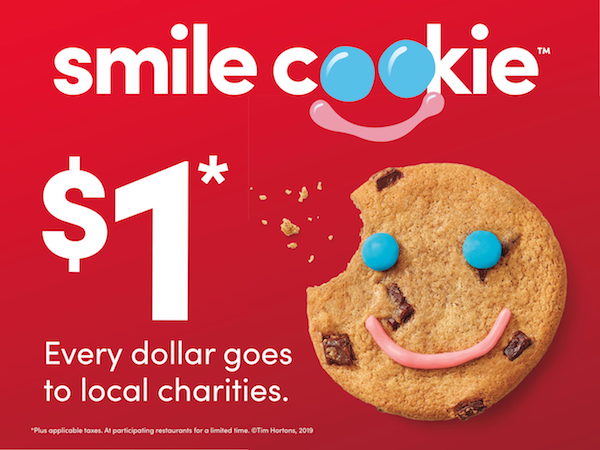 Who doesn't love cookies? They taste even sweeter when you are making a difference in a child's life!
Helping struggling students become readers of potential is exactly what local Tim Hortons stores want as proceeds for this week's Smile Cookie campaign will be directed to Reading College, a project of the Foundation for Red Deer Public Schools.
"We set up this amazing and fun summer program for kids in Grade 2 where they learn to love reading, and gain the skills to continue their growth as learners. Reading is the foundation for success in school and life. If we can help further develop their skills and instill a love for reading, it creates a lifetime of difference for that child. It will make a difference for them, make a difference for their families and make a difference in their life experiences. That's the beauty of Reading College," said Superintendent of Schools, Chad Erickson. "This year, we had 64 graduates of the Reading College program who were incredibly engaged and able to excel and improve their reading abilities over the month of July, setting them up for further success."
"The Smile Cookie Campaign is a great opportunity to raise awareness on the importance of literacy, it really does create life chances for students. Reading College is made possible through great support from our community and Tim Hortons – we could not operate it without this support," said Kristine Plastow, Foundation Board Chair. "I encourage the community to get out there and buy their cookies!"
From September 13 – 19, Tim Hortons restaurant owners in Red Deer will generously donate all proceeds from sales of a special smiling chocolate chunk cookie to support the Reading College program through The Foundation for Red Deer Public Schools. The $1 treat helps community programs across Canada in the cities where they are sold.
"On behalf of all restaurant owners and team members in Red Deer, I would like to thank our loyal guests for their generosity and support of the Smile Cookie campaign," said Tanya Doucette, Tim Hortons Restaurant Owner in Red Deer. "Tim Hortons is thrilled to support The Foundation for Red Deer Public Schools and Reading College with the funds raised and bring smiles to so many people's faces. We welcome everyone to come in to buy a delicious freshly-baked Smile Cookie in support of a great cause."
Help us promote the campaign by 'liking' Red Deer Public Schools on Facebook and 'following' us on Twitter, both under @rdpschools. You can also find us on Instagram @reddeerpublicschools.
Schools to offer on-site vaccination, August 16 measures extended to September 27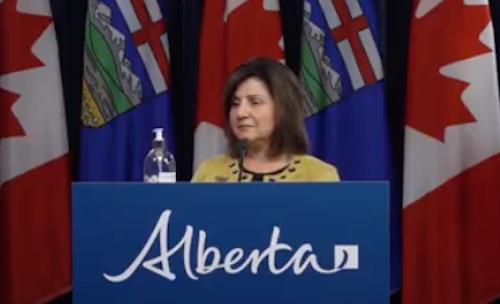 Health guide, tool kit and on-site vaccination ensure safe school year ahead
New health guidance will ensure students' safety and help school officials prepare for the new school year.
The Guidance for Respiratory Illness Prevention and Management in Schools document will help schools to reduce respiratory illness and infection in schools. A back-to-school tool kitprovides information for parents and school staff on what to expect when students head to their classrooms.
Consistent with the extended timelines for easing COVID-19 measures, students and school staff should screen daily for symptoms using the Alberta Health Daily Checklist, and must isolate if they test positive or have the core COVID-19 symptoms.  A detailed 2021-22 School Year Plan contains two contingency scenarios for continuing student learning if there is a significant change in the COVID-19 situation in the fall.
To further promote a safe school year, all eligible Albertans, including students, teaching staff, parents and guardians, are strongly encouraged to get vaccinated with both doses before the school year begins.
With these measures in place and climbing vaccination rates, students and parents can look forward to in-person classes, with no restrictions on in-person learning or extracurricular activities. However, masking will be required on school buses.
"Thanks to the power of vaccines, I'm pleased that students can return to a normal school year in September. The safety of students and staff remains our number one priority, and we have a detailed plan that includes contingency scenarios for continuing student learning if there is a significant change in the COVID-19 situation. We will continue to follow the expert advice of Alberta's chief medical officer of health and are ready to make changes if needed."
"Making sure Alberta's schools are safe is one of our government's top priorities. I am confident that this guidance will help keep students and staff safe, and our province's children and youth can go on to thrive in the upcoming school year."
Vaccines in schools
To increase accessibility to COVID-19 vaccines, immunizations will be available through temporary clinics in schools for students in grades 7 to 12 as well as teachers and staff. Starting on September 7 students, teachers and staff can receive whichever dose they are eligible for in school.
Parent or guardian consent for students will be required through consent forms.
Students in grades 7 to 12 do not need to wait for an in-school clinic to be vaccinated. Bookings for first and second doses are available provincewide. Albertans can book appointmentsthrough AHS online, by calling 811 or through participating pharmacies. First-dose walk-in clinics are available at multiple locations.
"Vaccines are the most important protective measure for students, teachers, parents and guardians as we prepare for back to school. I encourage parents and guardians to arrange vaccine appointments for themselves and their children as soon as possible. This will help further strengthen protection in schools and benefit all youth, whether or not they can be immunized yet."
AHS will continue to support schools to manage outbreaks of respiratory illnesses.
Alberta's government has contingency scenarios to continue student learning if there is a significant change in the COVID-19 situation — similar to those implemented in the previous school year.
2021-22 school year plan and health guidance highlights
Students, families and school staff should continue to screen daily for symptoms using the Alberta Health Daily Checklist and get tested if they are symptomatic.
The Guidance for Respiratory Illness Prevention and Management in Schools builds on public health practices used to reduce the spread of respiratory viruses, such as COVID-19, influenza and other infections in school settings.
Best practices to reduce the risk of transmission of COVID-19 and other respiratory illnesses will continue, including:

Students and staff who have any new signs of illness should stay home and not attend school until they are feeling well.

If a student or staff member has any of the following core COVID-19 symptoms (new, or worsening and not related to other known causes), they are required to isolate for 10 days from onset of symptoms, or until they receive a negative COVID-19 test result, as per provincial guidelines:

Fever
Cough
Shortness of breath or difficulty breathing
Loss of sense of smell or taste
Sore throat (adults only)
Runny nose (adults only)

Cleaning and disinfecting high touch surfaces.
Promoting frequent hand hygiene and good respiratory etiquette.
Schools are encouraged to have a plan for students and staff who develop symptoms to wait in a separate area until they can go home.

Masking is not provincially required in school settings for any age group, except on school buses.

AHS, through a zone Medical Officer of Health or their designate, may recommend masking to manage an outbreak and prevent more widespread transmission of a respiratory illness.
Zone Medical Officers of Health and their designates may also recommend additional measures if a school experiences a respiratory illness outbreak including screening for symptoms and cohorting.

School authorities have the ability and the corresponding accountability to put in place local measures, such as physical distancing, cohorting, and masking requirements, that may exceed provincial guidance.
Quick facts
As of August 12, 65 per cent of 12 to 14 year olds have received one dose in Alberta and 54 per cent are fully protected with two doses.
As of August 12, 67 per cent of 15 to 19 year olds have been partially vaccinated in Alberta with one dose and 56 per cent are fully protected with two doses.