Someone Needs Replacing at Red Deer Catholic Regional Schools
Once you put children safety at risk… I can't be silent any longer.
From charitable tax receipts not being issued correctly… to having private information of your child's educational performance being stored and "pushed" to you by foreign apps that you must agree to their terms saying that information is processed by foreign servers, to hearing wasteful spending radio ads, to leaving an entire bus route of elementary school children stranded for nearly an hour while their "bus status app" says "all buses on time".
Yes, this is what the RDCRS has to offer you in just this past year alone.
I ran for trustee in 2013, so sure, some might try to spin this as sour grapes, but when you are tired of administrators that have stopped focusing on children and have become more focused on child recruitment, you have a problem. I ran for a trustee position to prevent this very type of thing going on, and here we sit.
Don't get me wrong, I love the teachers, their assistants, and staff doing everything to help the children. But something needs to be done at the top.
Charitable Receipts
To be eligible for a charitable donation credit, all tax receipts must have the Registered Charity number on them. This is a 9-digit number followed by "RR" and then 4 more digits. Every single RDCRS receipt received by my accounting firm this past tax season was missing this number. This was raised by yours truly to their office on behalf of my clients. They did not reissue replacements until I pushed back repeatedly and individually per client. They said over the phone they would not be mailing out replacements for everyone. So, if you donated this past year, enjoy your reassessment.
Performance Reports
We all want to know how our child(ren) is(are) doing in school. This past year RDCRS decided to launch the use of PowerSchool LLC. They say all of your child's information is held on Canadian servers. However, when you go to sign up for the app it says that the app uses foreign servers for you to access, view, and receive notifications on, your child's performance. This is how a foreign app works.
While you may store information in Canada, it is being sent through other connections and servers in a foreign country like the United States. While I'm fine seeing pictures on social media or getting the quick note from a teacher about what "little Johnny" did today… when it comes to academic performance and review, privacy and security steps should be taken. When I raised this concern with the superintendent, his response is that commercial privacy laws do not apply to them.
In my request I stated:
"Further to my previous e-mail: although PIPEDA may not apply to RDCRS directly, by engaging a corporate entity, you are required under FOIP S.38 and 39(1) to have proper controls in place which would require our consent. The corporate entity PowerSchool LLC is to be bound by PIPEDA as well as the stricter Alberta version, PIPA, as it is not a government agency. The app from the Canadian version of the app store that you have instructed parents to use to access is warning us upon installation that the data is being routed via PowerSchool LLC's US resident servers. This is not a violation of PIPEDA by PowerSchool LLC directly, as they are requesting our permission on installing the app. This warning does not exist unless you are in Canada. This is not a "default", this is a requirement by PowerSchool for any notifications to Canadian resident users.
However, the letter sent to parents states that we are required to sign up, or we will not receive information. Requiring parents to use the app in order to access report cards and information on our children is not allowing for our consent, it is being forced. A government department forcing a parent to accept a foreign corporation's "terms of service agreement" is in violation of FOIP."
His response:
"In your message you reference Sec. 38 and 39(1) of the FOIP Act. Our school division is in compliance with these sections of this Act as we have proper controls in place because our student data is housed on our servers. We protect personal information by using reasonable security arrangements against risk of unauthorized access. As a result parent consent is not required."
So parent consent is not required with the school division, but yet parent consent is required by the corporate entity, which then routes the data from Canada through their U.S. server. However, if you don't consent, you don't get updates other than a final report at the end of the "reporting term". Sounds like forced consent to me. Why would I want to have my child's personal and private information sent through a foreign country?
Radio Ads
Instead of focusing on children that they have, they would rather recruit more children instead. During the 2013 election, I was amazed how a former trustee chair stated, "if we convert just one child to Catholicism then it [advertising] is worth it."
Apparently, conversion is more important than the education of the children already there.
I have asked how much was spent on advertising but the only response I received was "fill out a freedom of information request. There will be fees associated with it because it is not your personal information."
How many textbooks could we have purchased for the amount they spend on advertising in a year? I'm sure many parents would like to know.
This brings me to today.
Transport
An entire bus route of elementary school children did not get picked up today. Instead, they were sitting outside for 45 minutes when my children contacted me in panic tears and said the bus didn't come. Like any parent, at first, I was questioning my kids… then worried for other children… then mad.
Why did I get mad?
Well, you see the RDCRS has a wonderful "app" that is supposed to notify parents if a bus is canceled or running late. But the status for the route said "On time".
So I asked my kids if they missed the bus, they said no, because the other kids at their stop were there too.
When I picked up my children (and one of the neighbour's kids after getting permission from her parent) we continued along the route and saw many more children waiting along the route. We pulled over to tell them to contact their parents as it appears there is no bus.
When I arrived with my children at the school I informed them of the issues. Now, to the school's staff credit, the school responded quickly and the vice principal drove the route to check the safety of the kids.
However, when I called the transport office, which is owned and run by RDCRS, they stated that they "had a no-show and only found out now." They still did not update the bus status on the app and this was one hour after the route was to begin.
Every employer has some sort of attendance system. Couriers use radios and GPS to track vehicles and routes. But somehow the RDCRS transport office doesn't have a way to track if a driver showed up to work or not? Or if a bus is on a route or not?
Then what is the point of an app to notify parents if you don't use it?
I've been relatively quiet publicly on these things, but today, when you put children safety at risk, it was the last straw.
The Real "Conservative Movement"
My kid has covid. Now what do we do? – Dr. Peter McCullough Interview Part 2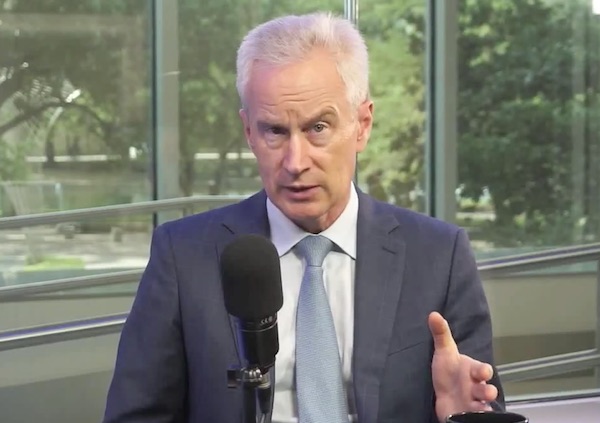 This may seem a little strange because I'm going to willingly breech my own doctor / patient confidentiality.  I'm not sure what my obligation is here but I know doctors are guided by the Health Information Act (HIA) and the Personal Information Protection Act (PIPA).  Nowadays though we all know that every time I go to coach my son's hockey team I have to divulge my health information in front of whoever happens to be near me in front of a stranger in the entrance of a hockey rink.  In other words, I'm guessing I'll get away with this.
Recently I asked my doctor the same question we all should be asking our doctors.  "If I get a positive covid result and I'm symptomatic, can I call you and ask for some kind of treatment?"
My doctor answered in the way I suspect most doctors would.  He looked at me quizzically and said "You mean in hospital?  You'll be treated by the doctors there."
That's not what I meant and I said, "No.  I mean if I have symptoms.  Will you offer me treatment to help me stay 'out' of the hospital in the first place?"
My doctor is a pretty good egg and I like him and all but from his response I know that if (when) I get covid I am going to be in the same position as almost every other Albertan.  I will go home and isolate and pray that this doesn't get serious.
I don't know about you, but as far as I'm concerned that doesn't seem good enough. I'd like to think there are treatments out there and maybe that's why I really like to research articles with data regarding Ivermectin and Hydroxychloroquine  (not to mention Zinc and vitamins D, and C).  Months ago these were just stories.  Then I started to meet people who told me about a family member or friend who quickly bounced back after taking treatment for covid.  Then I met a couple of those people myself.  Now I'm convinced there's something to all these articles I'm reading.
The studies say (so does my experience with people I know) that these treatments don't work every time.  However, if you could save even 10 percent of lives and keep even 10 percent of people out of the hospital by taking an inexpensive drug that has no serious side effects, why wouldn't you promote the living (beep) out of that?  Seriously?  What if it was 20 or 30 or 50%.  It's incredible to me that so many people will turn their noses at something like Ivermectin because someone on TV called it 'horse dewormer'.  For my opinion of the people who block their ears and yell "HORSE DEWORMER" see here.  If you've been doing that, please stop. I guarantee you someone you know and maybe even love has either taken Ivermectin, or they're going to want to some day. You may not know there are actually quiet a few studies.  Maybe you haven't met anyone who swears they turned around within hours of getting treatment. But trust me, the people making decisions for us (the politicians at the very top and even more importantly the health officials) know there are treatments out there.  They've just chosen not to pursue them.
While those who supposedly follow the science denounce studies that looked extremely promising but were really too small, or studies that were done so far away that we simply don't know enough to give them credence, other people who also  supposedly follow the science have found some very interesting data themselves.  Just check out this beauty from the American Journal of Therapeutics, called Ivermectin for Prevention and Treatment of COVID-19 Infection, published back on June 21 of 2021.  This is way better than 10%. This looks really promising. This is also being completely ignored by our political leaders. Don't ask me why. Seriously don't ask unless you have at least 2 tall boys.
The bottom line is, after all I've read and seen and the people I've met, I refuse to believe there is no such thing as a treatment for covid.  I know they're coming out with new ones for this specific purpose, but I'm convinced by data that there are repurposed drugs that are already doing the job. Not perfectly of course, but far better than say .. nothing.
This really gets me when I think about my children.  The thought of one of my kids getting covid and then becoming symptomatic, and then getting really ill, and then not being able to access treatment when I'm pretty sure there's something out there that would help them…  That's not a very nice thought.  It became real for me recently when a good friend told me his son (same age as my son) tested positive.  He knows I'm keeping up on this as much as I can and he texted to let me know (and I think ask if I could recall some of the things I've said to him about treatment).  I shared the video I'm sharing here, below.  I also emailed links to two very similar resources for us regular folks who can only talk about the people who actually follow the science.  I'll include these links because I think they're REALLY worth looking at.  Especially because there's literally nothing else to look at when someone in your household gets a positive test result.  Here's the Guide to Home Based Treatment for Covid from the American Association of Physicians and Surgeons, and here's the Guide to Covid Early Treatment from a group of US doctors on their website TruthForHealth.
The video below refers only to children but the two "home treatment" guides are helpful for people at any age.  I hope you never need this kind of info, but personally I don't think we're going to achieve the magical zero covid even if we take all the vaccine in the world. This very nasty virus is here to stay.  The way we're going to get back to living like we should be, is with EARLY treatment.. as in BEFORE we're deathly ill in the hospital.  I suspect we're about 6 months away from recognized and emergency approved early treatment pills that will eventually swoop in and save the day for the vast majority.  But seriously, who cares if you put out a fire with water, or retardant, or a cut line, or by stomping on it with your foot? The important thing is that you start fighting fire as soon as you can.  For me?  I'm happy to start by throwing a little dirt on this campfire while I wait for the water bombers.
Thanks for checking this out. If you need a bit more convincing that early treatment even exists.. check out this next article.
Emergency of Under-Treatment – Panel of 8 prominent doctors and scientists say earlier treatment is the only way out of health emergency