Singh's victory heralds the end of the baby boomer's reign in Canadian Politics
Baby boomers are the demographic cohort following the Silent Generation. There are no precise dates for when this cohort starts or ends; demographers and researchers typically use starting birth years ranging from the early-to-mid 1940s and ending birth years ranging from 1960 to 1964. Today that would be anyone from the age of 53 to the age of 77.
The Federal NDP announced their new leader this weekend, Jagmeet Singh age 38. Chantal Hebert wrote;" Singh's victory heralds the end of the baby boomer's reign in Canada." She is correct.
Prime Minister Justin Trudeau is 45 years of age. In Opposition we have Conservative Andrew Scheer age 38 and NDP Leader Jagmeet Singh aged 38.
Let us look closer to home, at Alberta politics. Premier Rachel Notley is 53 and could be the youngest baby boomer or the first of the next generation, Generation X. Brian Jean at age 54 is in the same boat, the younger of the baby boomers or the older Generation X. Then you have definite, Generation X alumni Jason Kenney, age 49 retiring from federal politics to try his hand at provincial politics, and Alberta Liberal Party leader David Khan aged 43.
Municipally in Red Deer we have a Mayor, Tara Veer a definite Generation Xer at 39 this year, or 35 upon first being elected Mayor.
As a confirmed Baby Boomer I enjoyed the benefits of being part of such an influential group, but it is time to pass the torch to the next generation. I hope people our age can still be of assistance, offering advice, sharing experiences but I hope we can accept that the next generation is fully capable accepting the reigns of power in Canadian politics. Don't you?
Bjorn Lomborg shows how social media censors forgot to include the facts in their fact check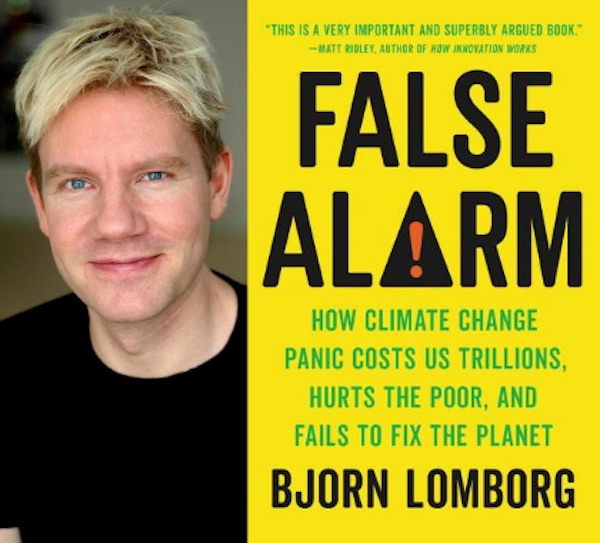 Dr. Bjorn Lomborg is president of the Copenhagen Consensus Center, and visiting fellow at the Hoover Institution, Stanford University. The Copenhagen Consensus Center is a think-tank that researches the smartest ways to do good. For this work, Lomborg was named one of TIME magazine's 100 most influential people in the world. His numerous books include "False Alarm: How Climate Change Panic Costs Us Trillions, Hurts the Poor, and Fails to Fix the Planet", "The Skeptical Environmentalist", "Cool It", "How to Spend $75 Billion to Make the World a Better Place", "The Nobel Laureates' Guide to the Smartest Targets for the World 2016-2030" and "Prioritizing Development: A Cost Benefit Analysis of the UN's SDGs".
The heresy of heat and cold deaths
Ethics prof at one of Canada's oldest universities on temporary paid leave for stance against forced vaccinations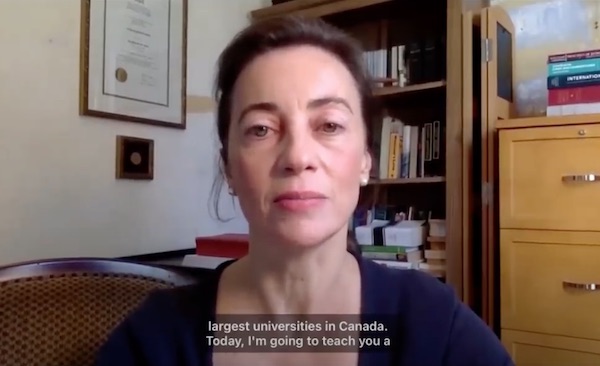 Huron University in London, Ontario, was incorporated way back in 1863 as one of the founding colleges of Western University.  Western is one of the largest universities in Canada.
On the University's website under academic objectives, Huron University strongly encourages "critical thinking through excellent teaching and research".  But it appears critical thinking may have landed a university ethics professor in a career ending dilemma. Dr. Julie Ponesse has been teaching Ethics at Huron for 20 years.  Dr. Ponesse says the University of Western Ontario has barred her from campus and put her on temporary paid leave for taking an ethical stance against the University's vaccine policy.
Here is the first measure of that policy as highlighted on the University website.
Mandatory Vaccination on Campus: Huron and its affiliate partners are implementing a vaccination policy which will require proof of vaccination or have an exemption in order to come on campus, including living in residence. Those with an exemption must be tested for COVID-19 twice weekly. There is no testing option for those who choose not to be vaccinated. Those without proof of vaccination or an exemption will not be permitted on campus.
Professor Ponesse says just a few days before the school year began, she was mandated by her employers to take the vaccine immediately.  As an Ethics educator she decided it was her job to teach her students it's ethically wrong to force people to take a vaccine.  Instead of lining up for the jab, Dr. Ponesse went to her office and recorded a video which has now been seen across Canada tens of thousands of times.  At the end of the video a statement appears indicating Professor Julie Ponesse was dismissed by her employers on September 7.
The video is being shared and commented on by Canadians from coast to coast, in various social media platforms.  It's a fascinating discussion on ethics in a terribly confusing and controversial time, by an experienced ethics professor who has courageously put her ethics ahead of her career.

The video has been taken down by both Facebook and Twitter for statements Ponesse makes about the effectiveness of vaccines.  This video was reloaded to Facebook.  Supporters of Dr. Ponesse have also posted it to Instagram.  We've posted two links in case one is taken down yet again.