Safe Harbour Society says it has only 2 weeks to find new location for temporary homeless shelter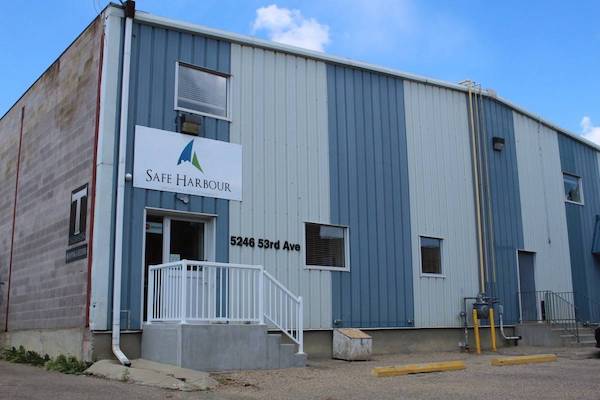 From the Safe Harbour Society
Safe Harbour is committed to building a safe and healthy community.
On behalf of the Board of Directors and the Safe Harbour Crew, we would like to thank all of you who have reached out to us to express your concern and support in regards to council's decision on March 29th to not extend our zoning for our temporary shelter.
To all of the families and friends of the people we serve, we want to tell you that we are committed to serving your loved ones and we will continue to do all we can to honour that commitment although our capacity may be severely reduced.
Although council has given us two months to find a new location, in reality we only have two weeks. There are no areas zoned in the city for this type of service and that process generally takes six weeks. Right now we are trying to identify possible locations that will meet the public health and COVID requirements and is inclusive of the needs of the community. We will present our findings to the city for their initial approval as soon as possible.
"For the past 19 years Safe Harbour Society has been helping to build a safe and healthy community. The overwhelming complex health needs of the people we serve, combined with the continual temporary facilities we've had to operate from, challenge us tremendously," said Kath Hoffman, executive director of the Safe Harbour Society.
Our shelter serves the mothers, fathers, brothers, sisters and sons and daughters of our community who are experiencing homelessness and struggling with addiction. The Mustard Seed welcomes people who are sober and starting their journey of recovery. The two of us work very closely together to ensure we have enough shelter spaces to meet the needs of the community.
"As a physician with over 30 years of experience, I have seen that the people we serve in the shelter have complex medical and mental health needs," said Dr. Michael Mulholland Physician, lead of Safe Harbour's Medically Supported Detox Program. "Moving shelter services away from where this population is will not help us to address these complex social and medical issues or make an easy transition to stable housing and recovery."
During the day our skilled staff operate a drop-inprogram where they connect people with housing, health services, medically supported detox, referrals to addiction treatment, a cultural connection and outreach support. Our guests also have access to bathrooms, showers, storage and laundry space.
Currently the program:
Welcomes 100 to 120 people per day on average for drop-in services. If we are unsuccessful in finding another location the drop-inservice will no longer exist
· On average every day 15 to 20 people utilize the day-sleep program. If we are unsuccessful in our attempts to find a new location this program will no longer exist
· The shelter offers overnight sleep to 50 to 60 people. If we are unsuccessful in our attempt, we may be able to accommodate eight to 10 people in our main building
· Our main building has space that was converted to a detox isolation space during COVID. We would have to send those people to the hospital for that care in order to use the space to shelter eight to 10people.
· The shelter program has a 24-hour two-member Paladin security team that will be lost to the community.
"We understand completely the frustrations of the downtown business community and it is important for us to explain the impact that moving this shelter will have not only on the people we serve but on the general community," said Buzz Vander Vliet, board chair at Safe Harbour Society.
If we can't find another location:
· There will be 100 to 120 people a day on average with no where else to be and 50 people on average every night who won't have a safe place to sleep.
· There will be an increased demand on our critical RCMP and EMS services
· There will be no bathrooms in the area.
· There will be no place for concerned citizens to refer people to that they see in distress.
· There will be no harbour of safety for the people on the street who are in danger or fleeing a violent situation and we can't reassure families that their loved ones are being watched over and connected to resources and medical support.
"The Central Albertans who use our services and their families remind us daily how much more there is to do. Our local medical professionals and partner agencies are as committed as we are to improving the health and housing outcomes for this highly stigmatized group of people", said Colleen Markus, program manager of shelter services at Safe Harbour.
In closing, we want to especially thank the teams in the Ministry of Community Social Services, the Ministry of Seniors and Housing, Alberta Health Services, and our local medical professionals. They all have been steadfast in their efforts to ensure support of this shelter service not only for the people we serve at Safe Harbour, but for all Albertans who have loved ones lost in the world of addiction.
Health Basics was my Kick Start to a Healthier Weight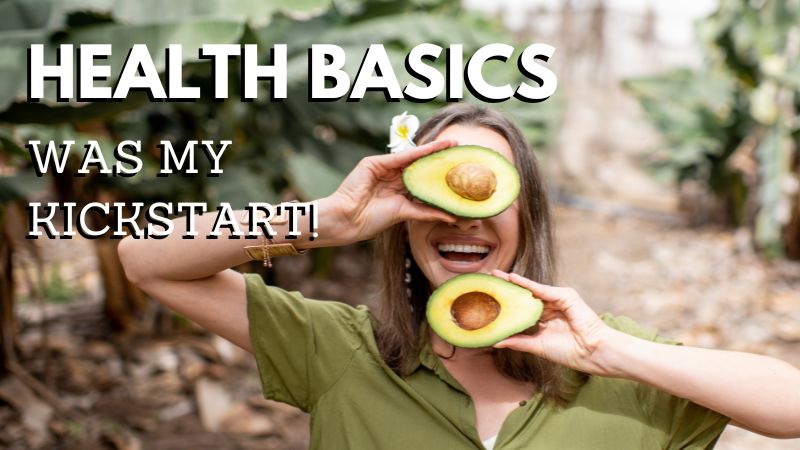 Editor's note: The concepts outlined in this article are important and can be adapted to our current isolated lifestyle.
Health Basics was my Kick Start to a Healthier Weight
I am a retired nurse so I know quite a bit about living healthy. However over my last year of work, I had a sedentary job and I felt tired so I did not put as much energy into my own lifestyle and my weight crept up. I was getting a lot of heartburn and I knew weight loss and lifestyle are the first line treatment.
So, after I retired I asked my doctor to send me to Health Basics. It was good to go every week, to have to be accountable, to have others to discuss my choices with as well as to pick up on things from class that I had let slide. I went through the 8 week program and lost 9 pounds. As I know how important it is to continue living healthy and be accountable to myself, I rejoined TOPS which I was a member of a number of years ago. I also continued with exercise classes and yoga at the Golden Circle and now I am down 17 pounds just over 4 months after I started down this path. I am feeling great: stronger, fitter and I have almost no heartburn. Health Basics has helped me to enjoy retirement!"
PS: "I knew Health Basics is a great kick start on healthy living as my husband had attended it years ago when he was diagnosed with diabetes. He followed the class recommendations and has lost more than 75 pounds over the years and feels great too."
As always Red Deer PCN is here to support your health and wellness. Call 403.343.9100. Mental Health Counsellors are available for therapy and other concerns.
Family Nature Night at the Kerry Wood Nature Centre!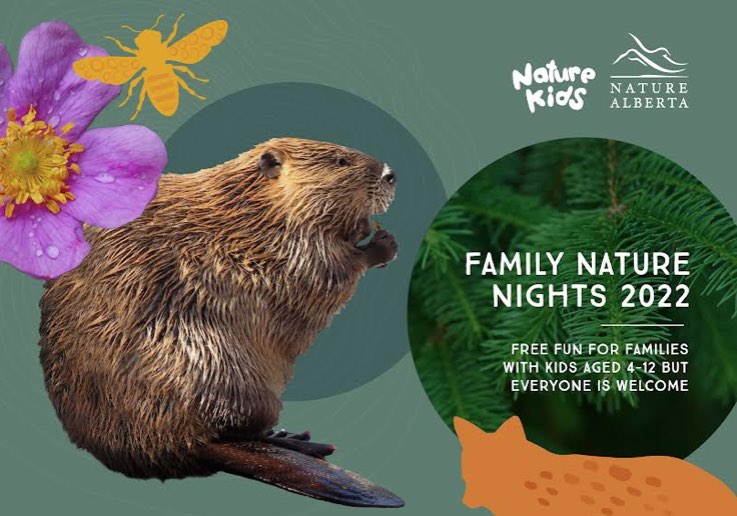 From The Kerry Wood Nature Centre
Whooo's ready for an Adventure?
Join Nature Alberta on July 13th, 2022 at the Kerry Wood Nature Centre 6300 – 45 Avenue Red Deer for their first Family Nature Night of the year!
We'll learn all about Incredible Ecosystems by taking guided tours of Kerry Wood Nature Centre, investigating the difference between antlers and horns with the Red Deer River Naturalists, and meeting a live Great Horned Owl with the Medicine River Wildlife Centre.
Registration starts at 6:00 p.m., event at 6:30 p.m. to 8:30 p.m.
Come early to register your spot as we can only accomodate a limited number of families. Will run rain or shine. In the event of extreme weather, notice of cancellation will be posted on our facebook page,
www.facebook.com/NatureAB
.
This is a free event, although donations are appreciated.