Referendum will help Albertans kickstart national conversation about unfair Equalization, Danielle Smith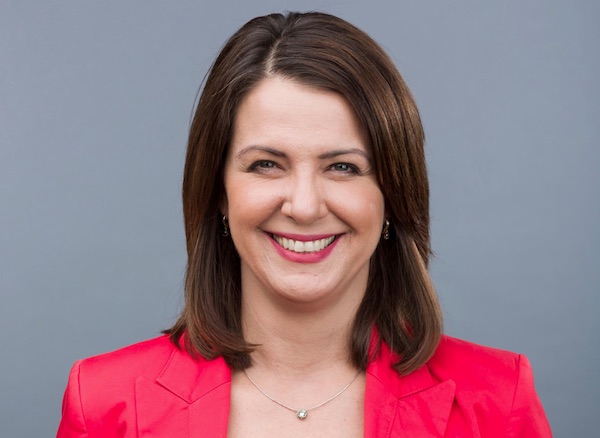 Equalization referendum…
During the Stampede I met a pollster doing some polling on the equalization referendum in the fall. It has me worried. If the vote were held today there would be a lot of undecided. While it would likely still pass, we need the vote to be resounding so there can be no mistake how Albertans feel they are being treated.
For those of us who are diehard activists, voting "Yes" to remove equalization from the Constitution is a no brainer. When Brian Jean first proposed it I thought it was a waste of time. What's is the point of having the province vote on a federal program? I initially thought.
Then Jean explained it to me in an interview and I thought the strategy was brilliant. By voting yes to delete a section of the Constitution it gets the ball rolling for a bigger conversation about Alberta's role in Confederation. Under our parliamentary system – advised by court rulings and conventions – constitutional scholars say a "yes" vote will initiate a process that will unroll across the country. The federal government will be obligated to negotiate with Alberta in good faith and the other provincial legislatures will be compelled to consider a similar question in their provincial legislatures.
Here's how it would work…
 
Here's what could happen if we have a yes vote.
The other provinces will be compelled to consider and vote on the issue. If there are 7 out of 10 representing 50 per cent of the population it will be removed from the Constitution.
Admittedly, this is an unlikely outcome. I think we could convince AB, BC, SK, ON and NF that we are all being similarly hosed under the existing equalization program, but how would you ever convince net recipients such as QC, NS, PEI, NB and MB? Still, it would get a national conversation going about why the net payers are so frustrated.
If we don't get others to agree, the principle of equalization stays in the Constitution, but we have a meaningful two-way dialogue about how it should be restructured, and that means designing it so QC no longer receives any money through the program from the rest of us.
I told you I went to the Fairness Alberta breakfast over the Stampede. Executive Director Bill Bewick is doing a terrific job digging into the numbers and explaining how absurd the entire program is.
Consider this: Newfoundland and Labrador is on the brink of bankruptcy and doesn't qualify for equalization. Quebec has been running surpluses and paying down debt and they receive $10 billion from the program.
If I had my druthers, my starting point would be that only small provinces should be allowed to qualify for equalization. I think PEI has it particularly tough – attempting to run all the provincial programs that are available in other provinces with a population the size of Red Deer. Providing a top up for provinces in this situation is what the program should be all about. I want Islanders to have the same quality of health care, education, social services and infrastructure as we do.
But we need to be frank about this. The equalization formula has been manipulated and massaged mainly so federal politicians can give money to Quebec. Maybe it began with good intentions, as francophones began to assert themselves and their right to operate their businesses primarily in French and needed a hand up to catch up. Maybe it was justified when Quebeckers were sharply divided on whether it was worth it to stay in Canada, as evidenced by the 50-50 referendum result in 1995.
But today, it's just taking advantage. In fact, it's bordering on abuse.
Quebec is taking advantage of our goodwill…
 
Last week, Quebec's Environment Minister Benoit Charette announced that Quebec would be rejecting a $14 billion project that would have seen GNL Quebec bring liquefied natural gas from Western Canada – principally Alberta – to Port Saguenay, Quebec so it could be exported on to Europe and Asia. Charette said it did not meet his standards for the environment:
Alberta's new proof-of-vaccination cards can be easily edited, residents say
EDMONTON — Albertans needing proof they're vaccinated against COVID-19 were able to download cards from the province's website on Sunday, but almost right away some residents said they were easily able to edit them.
Dan Shugar, who lives in Calgary, says the card was in a PDF file which he was able to edit to say his name was "Fakus McFakeFace" and that he'd received doses of "Ivermectin Horsey Paste" and "Bleach."
He says all of the fields could be edited and making changes was "mindbogglingly easy."
The government announced the availability of the cards in a news release on Sunday, a day before its "restrictions exemption program" launches.
The program allows businesses and venues to operate without capacity limits and other public health measures if they require proof of vaccination or a negative test result from anyone entering.
Health ministry spokeswoman Amanda Krumins acknowledges in an email that "a motivated individual" can edit the PDF, but that "work continues on a more secure QR code that will be available in the coming weeks."
"It's important to point out that falsifying a health record is an offense under (the) Health Information Act," Krumins wrote.
"That said, we know the vast majority of Albertans will use the system properly and adhere to the legal requirements set out in the current public health orders."
Premier Jason Kenney had opposed a vaccine passport over what he said were privacy concerns, but said last week it has become a necessary measure to protect Alberta's hospitals that face the prospect of being overwhelmed in the pandemic's fourth wave.
Kenney said in a Facebook live video on Thursday night that since he announced the passport system, COVID-19 vaccine bookings have nearly tripled in the province.
Many people, however, reported difficulty in obtaining the required proof they'd been vaccinated in the days that followed the announcement.
Prior to the cards becoming available on Sunday, Albertans had the option of either showing sheets of paper they'd received when they got their shots, or signing up for a system that would allow them to view their vaccine records online. 
The latter option required many people to sign up for a digital ID, and people who tried said they faced long, frustrating delays due to the system being overwhelmed.
The province says the new cards can be downloaded with an Alberta Health number, without the need for creating an online account and with minimal or no wait time.
It says Albertans will still be able to use their existing immunization records, including those received at their vaccination. 
This report by The Canadian Press was first published Sept. 19, 2021.
Rob Drinkwater, The Canadian Press
Edmonton Police Service investigating suspicious death case
EDMONTON — The Edmonton Police Service says it is investigating a suspicious death that occurred Saturday evening.
Police say that just after 6 p.m. they received a report of an assault with a weapon in the area of 104 Avenue and 95 Street. 
Officers responding to the call found a man with serious injuries. 
Police say the officers rendered first-aid but the man died at the scene.
The name of the deceased was not immediately released, and cause of death has yet to be determined.
Investigators are asking anyone who may have witnessed an assault in the area to contact them.
This report by The Canadian Press was first published Sept. 19, 2021.
The Canadian Press