Red Deer RCMP to be investigated after suspect injured during arrest
From the Alberta Serious Incident Response Team
ASIRT to investigate June 4 arrest in Red Deer
On June 8, the Alberta Serious Incident Response Team (ASIRT) was directed to investigate the circumstances surrounding an arrest by the Red Deer Royal Canadian Mounted Police (RCMP) on June 4, during which a 28-year-old man sustained a serious injury.
On June 4, at about 1:10 p.m., members of the Red Deer RCMP observed a vehicle displaying a licence plate that did not match the vehicle. Police attempted a traffic stop; however, the vehicle failed to stop and fled at a high rate of speed. Officers did not pursue the vehicle at that time, but later located the same vehicle and initiated a pursuit. The pursuit crossed into a park area, where the subject vehicle was observed driving on sidewalks and walking paths. After officers immobilized the vehicle with a spike belt, the driver, a 28-year-old man, attempted to flee on foot.
As the man attempted to flee, an unmarked RCMP SUV made contact with him, knocking him to the ground. The man quickly got to his feet, continued to flee from police, and jumped into the river. The man was removed from the river with assistance of a police service dog, and apprehended by RCMP officers. Once in custody, it was determined that the man had sustained serious injury to both legs.
ASIRT investigators are asking anyone who was in Michener Bend Park at the time of the incident and observed or recorded video of the events to contact investigators at 403-592-4306.
ASIRT's investigation will examine the conduct of police during this incident, while the RCMP will maintain responsibility for the investigation into the man and his actions. With ASIRT's investigation underway, no further information will be released at this time.
ASIRT's mandate is to effectively, independently and objectively investigate incidents involving Alberta's police that have resulted in serious injury or death to any person, as well as serious or sensitive allegations of police misconduct.
Red Deer RCMP looking for shooting suspect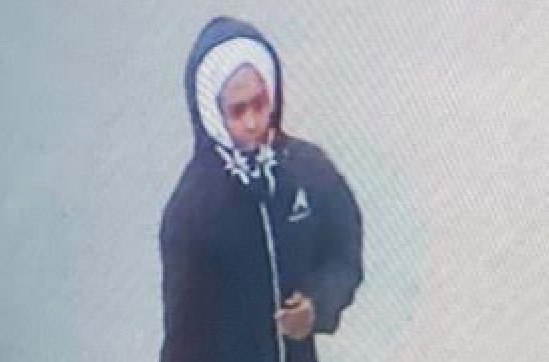 News Release from Red Deer RCMP
Red Deer RCMP warns public and investigates shooting
On Aug. 31, 2021, shortly before 4:30 p.m., Red Deer RCMP received a 911 call reporting a shooting at a local business.
Police responded to calls of a shooting at a business in the Highland Green neighbourhood. Initial investigation has determined a lone male shot towards the restaurant and then fled on foot with a firearm.
Fortunately, no one was injured however, the incident did result in damage to property.
RCMP remain on scene and continue to search for the suspect.
The suspect is described as a younger adult or teenage male, dark complexion, wearing a dark hooded sweater or coat, blue jeans, white sneakers. Surveillance footage shows the suspect carrying a revolver-type firearm.
This is an active investigation and police are asking the public's assistance for any information in relation to this incident or identifying those responsible.
Do not approach the suspect, instead call 911 immediately. Any information regarding this incident or the suspect can be reported to the Red Deer RCMP at 403-343-5575. If you wish to remain anonymous, you can contact Crime Stoppers at 1-800-222-8477 (TIPS), online at www.P3Tips.com or by using the "P3 Tips" app available through the Apple App or Google Play Store.
Breaking Bad sized superlab busted by police!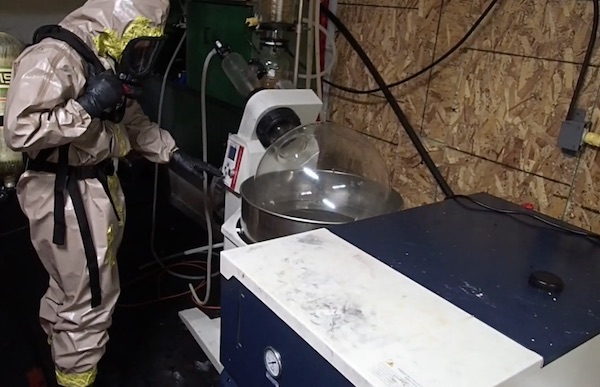 News Release from the Alberta Law Enforcement Response Team
ALERT has prevented possibly hundred of millions of fentanyl doses from hitting the streets after a superlab has been dismantled.
More than 31 kilograms of fentanyl and precursors were seized, along with 7,600 kilograms of chemicals used in fentanyl production.
ALERT executed 13 search warrants on July 7, 2021 as part of Project Essence. The search locations included homes and businesses in the Edmonton and Calgary areas, and a suspected fentanyl superlab located at a rural location near Aldersyde, Alta.
Project Essence covered all aspects of fentanyl production; from importation, to accumulation and stockpiling of equipment and raw chemicals, to production, and eventual distribution.
ALERT will provide full details via a news conference on Wednesday, September 1, 2021.