Red Deer RCMP announce acting Officer in Charge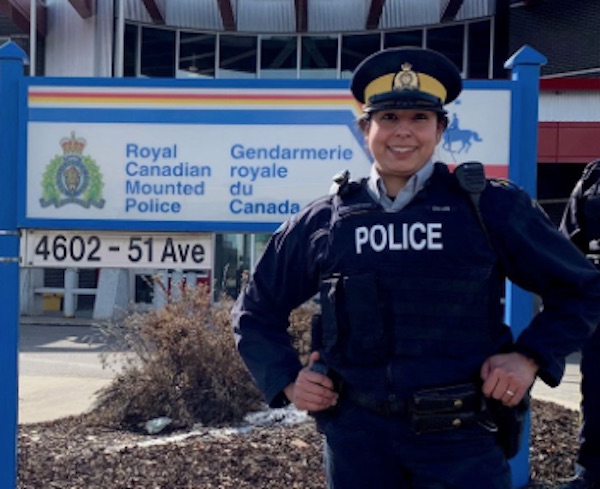 News Release from Red Deer RCMP
As of Dec. 17, 2021, Inspector Holly Glassford has taken on the acting Officer in Charge of the Red Deer RCMP role while the search for a new OIC takes place.
Insp. Glassford is filling the role following the retirement of Superintendent Gerald Grobmeier, who served as Red Deer's OIC for nearly three years. Insp. Glassford has 23 years of service with the RCMP, and has served throughout Canada, including numerous postings in the Northwest Territories, Nova Scotia and Alberta. In 2019, she was appointed as the Operations Officer for the Red Deer detachment.
"I am pleased to serve as the interim Officer in Charge for Red Deer," said Inspector Glassford. "As we head into a new year, I look forward to continuing the great work the Red Deer RCMP is doing to support and protect our community."
The OIC hiring process is currently underway, and Inspector Glassford is expected to be in the role until the position is filled.
UPDATE: Central Alberta man turns himself and his child into police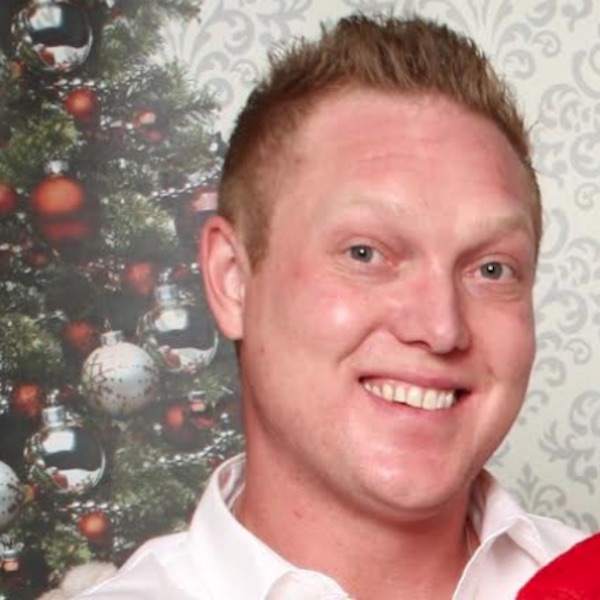 News Release from Alberta RCMP
Alberta RCMP would like to thank Albertans, the media and our partners in law enforcement for their assistance in this matter.
Dec 27, 2021, at 10:30 p.m. Malin Nyhus turned himself and his son Elijah into the Wetaskiwin RCMP Detachment.
Malin Nyhus will be held for a Judicial Interim Release hearing.
Updates will be provided when available. Elijah was turned over to the RCMP unharmed and to be reunited with his mother.
Background
News Release from Alberta RCMP

Alberta RCMP requests public assistance locating child after parental abduction
On Dec. 24, 2021 at approximately 3 p.m., Wetaskiwin and Camrose RCMP were dispatched to a report of a father contravening a custody order and believed to have abducted his 3-year-old son Elijah NYHUS.
Wetaskiwin RCMP's investigation indicates the Alberta Court of Queen's Bench had issued an order on Dec. 23, 2021, directing that Elijah was to be returned to his mother by 3 p.m. on Dec. 24, 2021. As indicated above, Elijah was not returned and his whereabouts still remain unknown.
Alberta RCMP have engaged the assistance of the Wetaskiwin RCMP General Investigation Section (GIS) and Wetaskiwin Crime Reduction Unit (CRU), as well as the assistance of municipal police agencies throughout Alberta to exhaust efforts to locate the father and son. Wetaskiwin RCMP do not believe the child is in danger of serious harm or death and as such, have not met the criteria for an Amber Alert.
On Dec. 26, 2021, Wetaskiwin RCMP GIS obtained a warrant for the arrest 35-year-old Malin Anthony Nyhus for:
Abduction – Contravening a custody order, Section 282(1) of the Criminal Code
Disobeying order of the court, Section 127(1) of the Criminal Code
Wetaskiwin RCMP GIS, with the assistance of other Alberta RCMP units, are actively trying to locate this father and son. RCMP believe Malin Nyhus may be travelling to southern Alberta and possibly into British Columbia.
Malin and Elijah were last seen in Red Deer, Alta., on the evening of Dec. 24, 2021.
Elijah Nyhus is described:
3'5"
Slim build
Red Hair
Brown eyes
Pale skin
Malin Nyhus is described:
6' – 6'3"
186 lbs – 230 lbs
Medium build
Blond Hair
Hazel Eyes
Malin Nyhus is believed to be operating an older model 2007 White Pontiac Grand Prix displaying British Columbia license plate: LRO-91K. The license plate may have been replaced with a non-registered Alberta license plate: CKY-4592.
There is concern for Elijah's well-being. If you have any information as to Malin or Elijah's whereabouts, please contact the Wetaskiwin RCMP at 780-312-7200 or your local police. If you want to remain anonymous, you can contact Crime Stoppers at 1-800-222-8477 (TIPS), online at www.P3Tips.com or by using the "P3 Tips" app available through the Apple App or Google Play Store.
Can you help RCMP identify this suspect?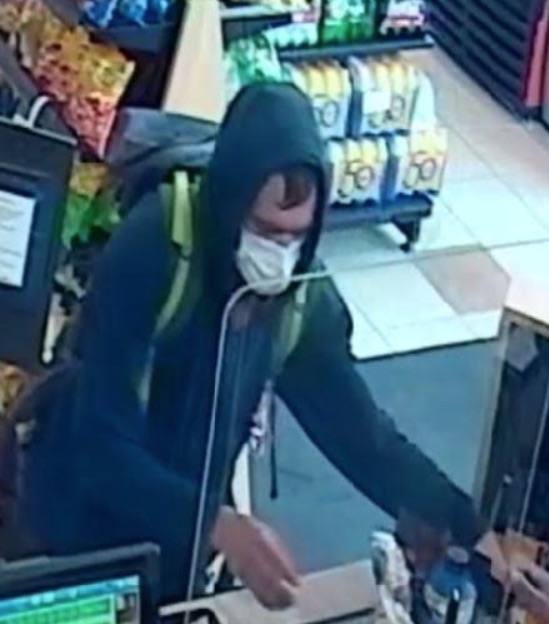 News Release from Red Deer RCMP
Red Deer RCMP seek public assistance to identify suspect
Red Deer RCMP are asking for the public's assistance to help identify a suspect involved in an assault and robbery this past July.
On July 11, 2021 at approximately 7:30 a.m., a male arrived at the McDonalds located at 2502-50 Ave on a bicycle. The individual approached the occupant sitting inside of a parked 2012 Chevrolet Silverado and stole the vehicle. Around 8:40 a.m. that same morning, the suspect drove the stolen vehicle to a Fas Gas at 5926-54 Ave where he attempted a robbery. The suspect confronted a gas station employee and an altercation occurred, and the suspect fled in the stolen vehicle. Police later recovered the vehicle that day.
Red Deer RCMP are releasing images of the suspect so that the public might aid in identifying this individual. The suspect is described as a male wearing a blue hoodie, backpack with bright neon green straps, and camouflage cargo pants.
If you have information on these incidents or witnessed suspicious activity in your neighbourhood, please contact the Red Deer RCMP at 403-343-5575 or your local police department. If you wish to remain anonymous, you can contact Crime Stoppers at 1-800-222-8477 (TIPS), on line at www.p3tips.com or by using the "P3 Tips" app available through the Apple App or Google Play store.