Red Deer RCMP announce acting Officer in Charge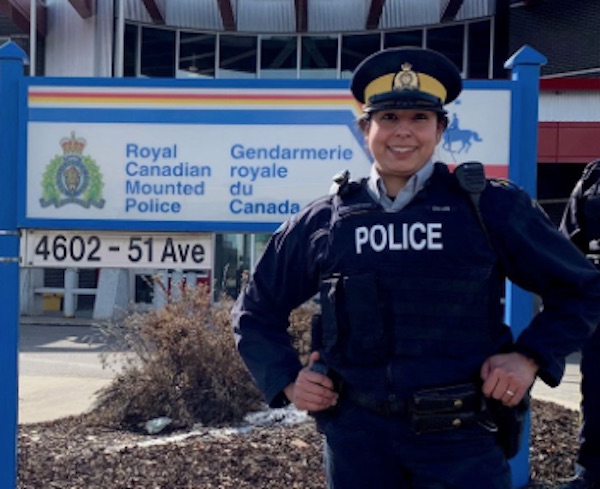 News Release from Red Deer RCMP
As of Dec. 17, 2021, Inspector Holly Glassford has taken on the acting Officer in Charge of the Red Deer RCMP role while the search for a new OIC takes place.
Insp. Glassford is filling the role following the retirement of Superintendent Gerald Grobmeier, who served as Red Deer's OIC for nearly three years. Insp. Glassford has 23 years of service with the RCMP, and has served throughout Canada, including numerous postings in the Northwest Territories, Nova Scotia and Alberta. In 2019, she was appointed as the Operations Officer for the Red Deer detachment.
"I am pleased to serve as the interim Officer in Charge for Red Deer," said Inspector Glassford. "As we head into a new year, I look forward to continuing the great work the Red Deer RCMP is doing to support and protect our community."
The OIC hiring process is currently underway, and Inspector Glassford is expected to be in the role until the position is filled.
Parliamentary committee to begin study of RCMP's use of cellphone spyware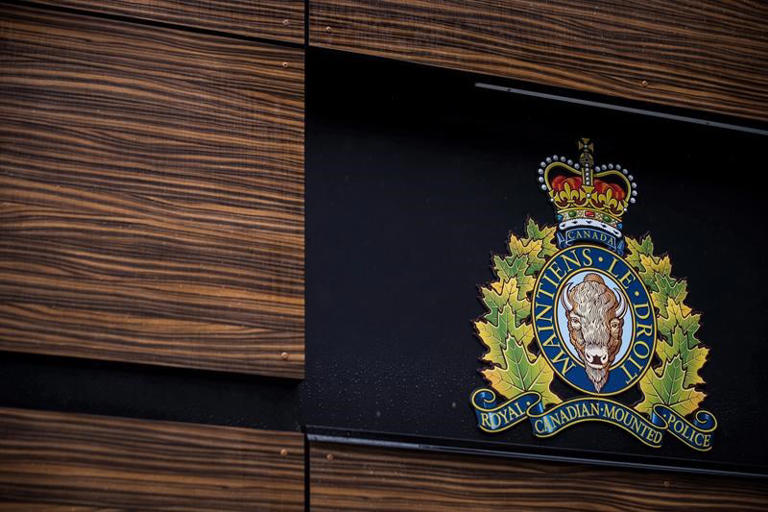 OTTAWA — A parliamentary committee will begin exploring the RCMP's use of spyware on Monday, diving deeper into an issue that's sounded alarms for privacy and civil liberties groups across the country.
The House of Commons ethics and privacy committee called for a summer study after the RCMP revealed its use of tools that covertly obtain data from devices like phones and computers.
In response to a written question tabled in the House of Commons in June, the RCMP disclosed it had obtained warrants to use tools that collect text messages and emails and can remotely turn on cameras and microphones in 10 investigations.
"We are talking about the most intrusive thing that exists," said privacy and technology lawyer David Fraser.
"This would be like an order allowing the police to kind of put on an invisibility cloak and sit on your living room couch, or on your bedside table."
Fraser said that's why a high level of scrutiny should be applied to requests for this type of warrant.
"I think part of the important discussion that should be taking place here … would be to make sure that any technique that is as intrusive as this is subject to the highest standard of probable cause and that the police should have to convince the judge that other techniques have been tried and have failed."
As an alternative approach, Fraser said the committee could look to the methods used when the Canadian Security Intelligence Service seeks a warrant for its investigations.
"(CSIS officials) go to a bunker in Ottawa and they meet in what amounts to a secret court," he said. "It's designated judges of the Federal Court who, ex parte — so without anybody on the other side — review applications for warrants under the CSIS Act that can be incredibly intrusive."
Policing expert and Queen's University professor Christian Leuprecht said technological change is outpacing the legal framework, and politicians are often unwilling to step in and adjust policies to help it keep up.
"This is the sort of issue that requires politicians to sit down and say, 'OK, we have this technology, this is how we've decided you're allowed to use it,'" he said.
Leuprecht agreed there should be a high level of scrutiny on the types of technology police are using, particularly given the RCMP's power to arrest and detain.
"The Communication Security Establishment, this is a high-tech agency that is very well versed in how to use data and technology," Luprecht said. "Whereas you might say with the RCMP, that's not their primary bread and butter, so there's a much higher risk that the RCMP might make the wrong decision, draw the wrong inferences."
The committee has the opportunity to decide whether the current laws are sufficient to protect Canadians' privacy. It could decide the RCMP needs to submit annual reports for further transparency.
Typically, police use of surveillance technology is kept secret, Fraser said, and he would like to see a framework put in place so that new technology has to go through independent scrutiny.
"I have zero comfort in imagining what is the process currently adopted by law enforcement in Canada to determine the appropriateness of the use of certain technologies."
Brenda McPhail, the director of the Canadian Civil Liberties Association's privacy, technology and surveillance program, released a statement in late June asking a host of questions about how the technology is being used and why the privacy commissioner was not consulted on its deployment.
"What tools are being used, and who supplies them?" McPhail wrote. "Is it one of the many vendors of spyware known for selling such tools to authoritarian states who use it to target human rights defenders and journalists?"
Fraser said that is another important question for the committee to consider.
"If the police can remotely get into anybody's smartphone, that means that there's something defective with that smartphone that the police are exploiting and that bad guys can also exploit," he said.
The "ethical thing to do" in that case, Fraser said, is for police or spy agencies to report any such loopholes to smartphone makers.
"They're never going to do that unless they're told," he said.
Witnesses appearing during the scheduled two days of hearings include Public Safety Minister Marco Mendicino, the current federal privacy commissioner and his deputy, and RCMP officers who oversaw the use of spyware.
This report by The Canadian Press was first published Aug. 7, 2022.
Sarah Ritchie, The Canadian Press
Mountie has 'impression' Liberal government interfered with N.S. mass shooting probe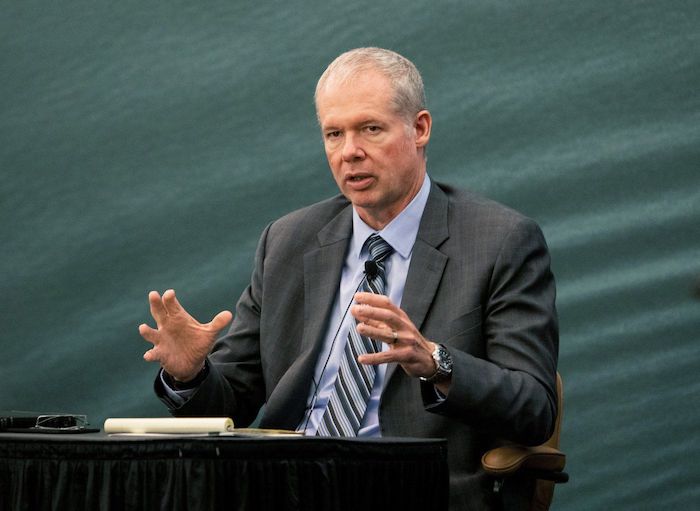 By Michael Tutton in Halifax
A senior Mountie testified Thursday he believes political inference was behind RCMP Commissioner Brenda Lucki's determination to have police release details on the guns used in the Nova Scotia mass shooting.
Chief Supt. Chris Leather made the comment at the public inquiry into the rampage that took 22 lives on April 18-19, 2020, during cross-examination by Tom MacDonald, a lawyer who represents two family members of victims.
MacDonald asked if Leather believed, after the officer participated in a teleconference with Lucki shortly after the shootings, that the commissioner's comments reflected political interference in the criminal probe underway at the time.
Leather responded, "That's my impression," and he said he came to that conclusion after gathering the facts about the "lead-up" to the meeting with Lucki.
RCMP Chief Supt. Darren Campbell has alleged that during a meeting on April 28, 2020, Lucki said she promised the Prime Minister's Office that the information on the guns would be released in connection with the Liberal government's "pending gun control legislation."
The government was in the midst of drafting fresh gun control measures to reduce access to semi-automatic weapons in the days following the mass shooting. Campbell and Leather both testified this week that releasing the information on the guns would have interfered with the ongoing investigation into who provided the killer with the semi-automatic weapons.
Leather, who is the head of criminal operations in Nova Scotia, testified on Wednesday that he had received a call on the evening of April 22 — three days after the mass shooting — from Lucki and that she had asked him to send her details about the guns. The superintendent has said that a list of guns he had sent to Lucki was for internal purposes only.
Leather's statement about the April 22 call with Lucki, and about a series of emails that followed, didn't come up in a July 6 interview he gave to inquiry lawyers.
During cross-examination Thursday by Michael Scott — a lawyer who represents the majority of the victims' families — Leather said he hadn't discussed the call or the emails on July 6 because lawyers with the federal Department of Justice had suggested he take "a reactive posture."
"The advice I received was not to proactively disclose the conversation (with Lucki) and the emails leading up to the meeting on April 28, (2020)," Leather testified.
"I knew from my notes and emails I had prepared and submitted that it was obviously relevant to what would become the infamous phone call (meeting) of April 28 … and was troubled by that and wanted their advice and was advised to take a reactive posture."
Lori Ward, a lawyer for the federal Justice Department and the RCMP, told commissioners Thursday she believed there had been a "misunderstanding" from Leather about that advice. She said she and another federal lawyer had understood that Leather had a document relevant to the April 28, 2020, meeting with Lucki that they needed to review because it might contain privileged information.
Lucki has denied interfering in the police investigation. She testified Monday before a House of Commons committee that she didn't recall telling then-public safety minister Bill Blair that she had "promised" to have the details on the guns released. She said she remembered using different words with Blair.
Leather also faced questions from lawyers representing victims' families about his force's poor relationship with other police forces before the mass shooting, and in the two years since then.
Truro police Chief Dave MacNeil testified in May that on the night of the mass shooting, the information coming from RCMP had been "very sporadic" and that Truro police "didn't really have a tasking."
Leather said it wasn't feasible to have close collaboration with the Truro police during a lengthy and complex emergency, because the two forces hadn't trained together for mass shooting scenarios.
However, lawyer Josh Bryson asked Leather why the RCMP didn't at least call on municipal police forces to assist in canvassing the community of Portapique, N.S., on April 19, 2020, to see if there were more victims. It took the RCMP close to 18 hours from the start of the mass shooting to locate five of the victims' bodies.
The officer agreed with Jane Lenehan, a lawyer who represents the family of victim Gina Goulet, that during his tenure, relations with municipal police forces had deteriorated, and that it was essential to the safety of Nova Scotians that this be remedied.
Leather said he was hopeful a major change in management of Nova Scotia RCMP would help decrease tensions.
He said he is being transferred to national headquarters in August to take on a new role, while the assistant commissioner at the time, Lee Bergerman, has retired, and Chief Supt. Darren Campbell was recently transferred to New Brunswick.
This report by The Canadian Press was first published July 28, 2022.