War catches up with Red Deer man again as he loses niece in Ugandan refugee camp
It was 1985. While 9 year olds here in Canada watched cable TV, played sports and went to school, Monybany Dau was running away from the war ravaging his village in Sudan. Hiding and somehow surviving in the jungle, eventually Monybany took refuge with soldiers. He picked up a gun and joined the war in Sudan. Through a fortunate string of circumstances he survived and eventually found his way to a new life in Canada.
For over 20 years now Monybany Minyang Dau has called Red Deer home. Day embraced his new life and set out to make a difference in his homeland of South Sudan from his home in Central Alberta. With the Central Alberta organization A Better World he worked on a project to provide safe drinking water to thousands of people in the area around his former village. He was married and had children of his own.
In the early 2010's local filmmakers discovered his story and in 2013 Unveil Studios released a documentary about Monybany Dau called The Ladder of My Life.
Synopsis: The Ladder of My Life tells the unbelievable true story of Monybany Minyang Dau. Born in the small village of Atar in south Sudan Monybany grew up amidst the horror of a genocidal civil war. He volunteered to fight for the cause of the south when he was only 9 years old, enlisting as a child soldier. After walking for six weeks with thousands of others, he arrived at a 'safe haven' refugee camp in Ethiopia, a country suffering from a horrible famine. Eventually, Monybany and numerous other boys who had joined the Sudanese People's Liberation Army as children were shipped to Cuba to receive an education, so that one day they would return and help rebuild a country that was devastated by war.
As the years pass you'd hope the horrors of fighting as a child might fade away. Unfortunately the war that forced him out of his homeland still has an iron grip on his loved ones. A few days ago, that war caught up with him again. This time with the death of a 10 year old relative also forced out of Sudan. Not fortunate enough to find a country to accept her, she died in a refugee camp in Uganda.
As Canadians are like to do, Monybany shared his grief with his friends on Facebook. I was one of his many Canadian friends and acquaintances who share his grief. As I offered condolences to Monybany and his family I asked if there was "anything" a regular Canadian could do to help. Turns out there is. We might feel completely helpless and half a world away from this strife, but Mr Dau believes individual Canadians have the ability to influence the world even in a small way.
Monybany forwarded his original Facebook post. Then he adds some advice and a small ask of his Canadian friends and acquaintances. Please read.. and share.. and take an opportunity to talk to your local MP. It's a Canadian thing to do.
From Monybany Minyang Dau
---
Our hearts are broken😭😭😭😭😭
Little Nyamujuok Obach Amum Okiech aka Obach Abui Minyang Dau, my grandniece was only 10 years old. Many dreams, hope and aspirations are shattered like a broken glass. She passed away last night at Northern Uganda's refugees camp. Could she have been safe? Sure, could family have been together to support themselves at least emotionally, absolutely. But thanks to the nonsensical political situation in South Sudan children like my grandniece, beloved Nyamujuok, are dying in an unprecedented rates. Many families in my beloved country are suffering the same fate. Grandniece, you are forever missed
😭😭😭😭😭😭😭😭😭😭😭😭😭😭😭
In my view I think Canada can do a lot.
1 – Strengthen diplomatic relationships with South Sudan. This will open avenues for more collaboration and cooperation in many areas, especially in the humanitarians area.
2 – As part of the Troika Canada can put serious pressure on the parties to implement the peace they have signed about a year ago.
3 – Be more involved in humanitarian assistance. By this I mean working closely with many humanitarians agencies that are on the ground, especially with UNHCR at the refugees's camps. Like many South Sudanese- Canadians, I have a good number of relatives in these refugees camp. They are living under inhumane situation. There is no
minimal sanitation, not enough food, no medicine and worse of all, shelters are inhumanely designed.
There could be more, but at least if Canada take this approach, the situation in these refugee camps can be improved.
One more thing
Canada can identify South Sudanese-Canadians who are willing to take on supporting roles in the situation in South Sudan. The UNHCR needs good advisors to help with these particular refugee camps and the refugee system as a whole. Canadians can influence this if enough of us speak to our politicians.
Celebrate Canadian Environment Week by Volunteering at the Green Deer River Valley Cleanup, June 10!

From the Waskasoo Environmental Education Society
Formerly called the Red Deer River Cleanup, the Green Deer River Valley Cleanup will take place at the Kerry Wood Nature Centre from 12:00–3:30 p.m. on Saturday, June 10, 2023.
This annual spring initiative draws volunteers from across the city to join forces to keep our waterways clean and safe by spending the afternoon picking up litter near the Red Deer River and in the surrounding river valley.
Refreshments and prize raffle to follow litter cleanup! There will be over $1500 in prizes for volunteers; including two grand prizes donated by NOVA Chemicals. Each grand prize includes one full-size patio heater.
How it works:
1. Meet at the Kerry Wood Nature Centre field any time between 12:00 p.m. (noon) and 1:00 p.m. to receive your supplies and begin cleaning litter along your assigned route. Children 12 & under must attend with an adult.
2. Return to the Kerry Wood Nature Centre between 2:00 p.m. and 3:00 p.m. to hand in your unused supplies and enjoy some light refreshments.
3. Prize raffle will begin shortly after 3:00 p.m.
Suggested to please wear/bring:
• Visible, weather-appropriate clothing
• Closed-toe walking shoes
• Hat
• Water bottle
• Sunscreen
• Bug spray
• Gloves
For more information:
• Visit https://www.waskasoopark.ca/kerry-wood-nature-centre/green-deer#riverCleanups
• Email [email protected]
• Phone 403-346-2010
Creating a population of citizens interested in, aware of, concerned about and involved in their natural and cultural history.
The Green Deer River Valley Cleanup is made possible thanks to the generosity and support of NOVA Chemicals, INEOS Canada Partnership, Friends of the Kerry Wood Nature Centre, and The City of Red Deer.
Tour the 2023 Red Deer Hospital Home Lottery grand prize dream home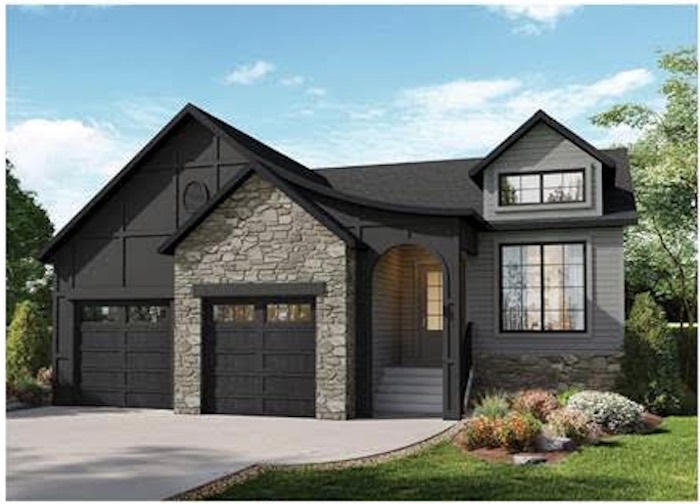 Later this month, someone is going to win this 3,049 sq ft beauty, built by Sorento Custom Homes.
The 4 bedroom, 3.5 bath bungalow is located in the new Evergreen neighbourhood, backing on to protected green space which a lucky family will be enjoying through a large wall of windows, and a cozy screened patio.
Don't wait any longer to buy tickets for a chance at 124 prizes valued at over 1.2 million dollars. And.. Don't forget the Mega Bucks 50 Raffle which is over a half million dollars – winner takes half!
Major prizes also include a 2022 Extreme Outdoors Mini MAX trailer, LG 55″ TV, Patio furniture set, Daymak Electric Bike, Camping set, Dyson Cordless Vacuums, Hisense portable air conditioner, Gyroor Scooter, PADERNO cookware set, and a Cuisinart small appliance package. But let's take another look at this dream home.
Tickets start at only $25 each!
CHECK OUT OUR GREAT TICKET PACKAGES
1 for $25 • 5 for $75 • 10 for $125 • 25 for $250
Over $1.2 Million in prizing to be won!
Win half of an increasing jackpot of up to $1,000,000
$10 EACH | 10 FOR $25
25 FOR $50 | 50 FOR $75
Win half of the current jackpot of: