War catches up with Red Deer man again as he loses niece in Ugandan refugee camp
It was 1985.  While 9 year olds here in Canada watched cable TV, played sports and went to school, Monybany Dau was running away from the war ravaging his village in Sudan.   Hiding and somehow surviving in the jungle, eventually Monybany took refuge with soldiers.  He picked up a gun and joined the war in Sudan.  Through a fortunate string of circumstances he survived and eventually found his way to a new life in Canada.
For over 20 years now Monybany Minyang Dau has called Red Deer home.  Day embraced his new life and set out to make a difference in his homeland of South Sudan from his home in Central Alberta.  With the Central Alberta organization A Better World he worked on a project to provide safe drinking water to thousands of people in the area around his former village.  He was married and had children of his own.
In the early 2010's local filmmakers discovered his story and in 2013 Unveil Studios released a documentary about Monybany Dau called The Ladder of My Life.
Synopsis: The Ladder of My Life tells the unbelievable true story of Monybany Minyang Dau. Born in the small village of Atar in south Sudan Monybany grew up amidst the horror of a genocidal civil war. He volunteered to fight for the cause of the south when he was only 9 years old, enlisting as a child soldier. After walking for six weeks with thousands of others, he arrived at a 'safe haven' refugee camp in Ethiopia, a country suffering from a horrible famine. Eventually, Monybany and numerous other boys who had joined the Sudanese People's Liberation Army as children were shipped to Cuba to receive an education, so that one day they would return and help rebuild a country that was devastated by war.
As the years pass you'd hope the horrors of fighting as a child might fade away.  Unfortunately the war that forced him out of his homeland still has an iron grip on his loved ones.  A few days ago, that war caught up with him again.  This time with the death of a 10 year old relative also forced out of Sudan.  Not fortunate enough to find a country to accept her, she died in a refugee camp in Uganda.
As Canadians are like to do, Monybany shared his grief with his friends on Facebook.  I was one of his many Canadian friends and acquaintances who share his grief.  As I  offered condolences to Monybany and his family I asked if there was "anything" a regular Canadian could do to help.  Turns out there is.  We might feel completely helpless and half a world away from this strife, but Mr Dau believes individual Canadians have the ability to influence the world even in a small way.
Monybany forwarded his original Facebook post.  Then he adds some advice and a small ask of his Canadian friends and acquaintances. Please read.. and share.. and take an opportunity to talk to your local MP.  It's a Canadian thing to do.
From Monybany Minyang Dau
---
Our hearts are broken😭😭😭😭😭
Little Nyamujuok Obach Amum Okiech aka Obach Abui Minyang Dau, my grandniece was only 10 years old.  Many dreams, hope and aspirations are shattered like a broken glass.  She passed away last night at Northern Uganda's refugees camp.  Could she have been safe?  Sure, could family have been together to support themselves at least emotionally, absolutely.  But thanks to the nonsensical political situation in South Sudan children like my grandniece, beloved Nyamujuok, are dying in an unprecedented rates. Many families in my beloved country are suffering the same fate. Grandniece, you are forever missed
😭😭😭😭😭😭😭😭😭😭😭😭😭😭😭
In my view I think Canada can do a lot.
1 – Strengthen diplomatic relationships with South Sudan. This will open avenues for more collaboration and cooperation in many areas, especially in the humanitarians area.
2 – As part of the Troika Canada can put serious pressure on the parties to implement the peace they have signed about a year ago.
3 – Be more involved in humanitarian assistance. By this I mean working closely with many humanitarians agencies that are on the ground, especially with UNHCR at the refugees's camps. Like many South Sudanese- Canadians, I have a good number of relatives in these refugees camp. They are living under inhumane situation. There is no
minimal sanitation, not enough food, no medicine and worse of all, shelters are inhumanely designed.
There could be more, but at least if Canada take this approach, the situation in these refugee camps can be improved.
One more thing
Canada can identify South Sudanese-Canadians who are willing to take on supporting roles in the situation in South Sudan.  The UNHCR needs good advisors to help with these particular refugee camps and the refugee system as a whole.  Canadians can influence this if enough of us speak to our politicians.
Red Deer Local Immigration Partnership surveying citizens about racism
This post is submitted by the Red Deer Local Immigration Partnership
RDLIP Would Like to Know Your Thoughts on Racism
Understanding Experiences of and Responses To Racism in Red Deer
Red Deer Local Immigration Partnership (RDLIP) would like to know your thoughts on racism in our community as they launch a survey to aid in the Racial Harmony Campaign, which is a social marketing campaign aimed to change perceptions, attitudes and behaviours on Black, Indigenous and people of colour (BIPOC).
The survey is conducted to gather perceptions on people of colour and the state of race relations in our community. The findings from the survey will inform strategies in the implementation of the campaign. "It is important for us to understand the extent of racism in Red Deer", said Lori Jack, Co-Chair of the Central Planning Council, RDLIP. "It's the first step in building harmony among all of us", added Jack.
"We would like to ask the community to help us by answering the survey", says Ezgi Sarioglu, Program Manager, RDLIP. "This survey will provide valuable insight on the experiences of our community members who may be struggling due to racism", added Sarioglu. The survey will take 10-15 minutes to complete. Three $100.00 Visa gift cards are available for participants who would like their name into a draw. The survey can be found on this link:
https://rdc.ca1.qualtrics.com/jfe/form/SV_9TwuufiC2XOQ9WS .
The RDLIP is a community-based partnership aiming to create a community which openly receives newcomers (immigrants and refugees); embraces cultural diversity; strives to understand the needs of newcomers to provide access to a full range of services and participation in all aspects of society; and works to strengthen the understanding of two-way responsibility & benefit for newcomers and the broader community.
For further information on the campaign or the Red Deer Local Immigration Partnership, contact:
Lori Jack, Chair
Central Planning Council
Red Deer Local Immigration Partnership Phone: (403) 967-1363
Email: [email protected]
Ezgi Sarioglu, Program Manager
Red Deer Local Immigration Partnership Email: [email protected]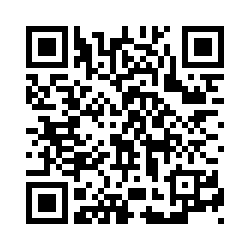 Covid vaccines available at 9 Red Deer pharmacies – Locations and contact information
From the Province of Alberta
COVID-19 immunization program
To ensure fair access to all Albertans needing to be immunized and to prevent unnecessary wastage of vaccine doses please book ONLY one appointment per person. Do not book multiple appointments at multiple sites.
Who is eligible to receive the COVID-19 vaccine through a pharmacy?
Pharmacies are able to offer immunizations to seniors 75 years of age and older (born in 1946 or earlier) living in the community.
Alberta Health Services will offer the vaccine directly to residents in retirement centres, lodges, supportive living and other congregate living facilities.
Where can I get the vaccine?
Below is a list of participating pharmacies. You must book an appointment with the pharmacy closest to you to receive the vaccine. No walk-ins will be permitted.
Due to limited vaccine quantities and storage and handling requirements, only select pharmacies in Edmonton, Red Deer and Calgary are able to participate in the vaccine rollout at this time. Once there is adequate COVID-19 vaccine supply, distribution will be expanded.
Pharmacies are listed in alphabetical order.
Johnstone IDA Pharmacy
100-2 Jewell Street
403-348-8203
Loblaw Pharmacy #1579
Red Deer Superstore
5016 51 Ave
403-350-3530
London Drugs #24
109-2004 50 Ave
403-342-1242
Notre Dame Pharmasave
1109-2827 30 Ave
403-588-3195
Save-On-Foods Pharmacy #6682
6720 52 Ave
403-343-7744
Shoppers Drug Mart #2306
1 Chambers Ave
403-342-5548
shopersdrugmart.ca/en/health-and-pharmacy/covid-19?ShortURL=covid
Shoppers Drug Mart #326
Bower Mall Location
A6-4900 Molly Bannister Drive
403-343-3355
shopersdrugmart.ca/en/health-and-pharmacy/covid-19?ShortURL=covid
The Medicine Shoppe Pharmacy #341
130-2950 22 Street
403-343-8831
medicineshoppe.ca/en/alberta/red-deer/the-medicine-shoppe-pharmacy-341-7041122
Wal-Mart Pharmacy #3075
Parkland Mall Shopping Centre
6375 50 Ave
403-347-1123