Blood donors saved her life. Now she's asking students to "tap their lifesaving potential"
Carla Riley-Sloan will talk to students at Red Deer College Tuesday 
From Canadian Blood Services
New donors wanted at campus blood typing event 
Local recipient urges students to tap their lifesaving potential
On Tuesday, Feb. 4, Canadian Blood Services and volunteer student recruitment teams on post-secondary campuses across Canada will host blood typing events to encourage students to join Canada's Lifeline and become blood donors. The Prairie region is hoping to help 3000 students learn their blood type.
Students can discover their blood type, learn about the donation process and how donating blood saves lives. Over 110,000 new blood donors are needed in Canada this year to keep up with demand. Blood recipient Carla Riley-Sloan will share her story to inspire students to be part of Canada's Lifeline.
Carla was injured when her vehicle was struck by a vehicle speeding through a red light at an intersection. She sustained various injuries including brain damage and spinal trauma and required multiple blood products to survive.
In Red Deer, Canadian Blood Services is hoping to type 150 people to help recruit the 40 new donors needed every week to meet patient demand.
Students can book appointments to give blood at donation events across the Prairie region in Edmonton, Calgary, Red Deer, Lethbridge, Regina, Saskatoon and Winnipeg.
For more information on blood types visithttps://blood.ca/en/blood/donating-blood/whats-my-blood-type.
WHEN                 1 p.m. Feb 4, 2020  ( event runs 10 a.m. – 3 p.m.)
WHERE                    Main Forum, Red Deer College
Help us spread the word the need for blood is constant. Tag your social media with the hashtag #CanadasLifeline on Facebook, Twitter and Instagram. Download the GiveBlood app, call 1 888 2 DONATE (1-888-236-6283), or book now at blood.ca. Walk-in appointments are also available at all locations.
About Canadian Blood Services
Canadian Blood Services is a not-for-profit charitable organization. Regulated by Health Canada as a biologics manufacturer and primarily funded by the provincial and territorial ministries of health, Canadian Blood Services operates with a national scope, infrastructure and governance that make it unique within Canadian healthcare. In the domain of blood, plasma and stem cells, we provide services for patients on behalf of all provincial and territorial governments except Quebec. The national transplant registry for interprovincial organ sharing and related programs reaches into all provinces and territories, as a biological lifeline for Canadians.
Strategies to Manage Persistent Pain, September 16th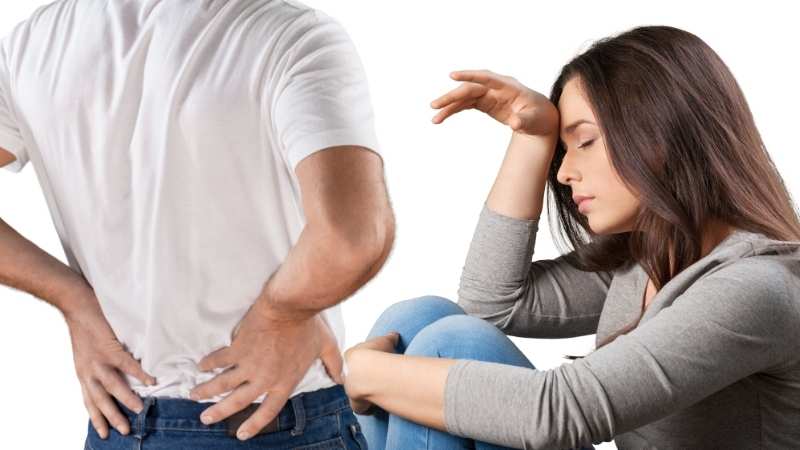 Strategies to Manage Persistent Pain Thursday, September 16, 2021 1:00-2:00 pm
Red Deer Public Library Facebook Live
Come learn more about persistent (chronic) pain from our team at Red Deer PCN. You will learn about different types of pain, medication to manage ongoing pain, the effects and benefits of opioids, and the importance of non-medication strategies to help manage your pain.
Presented by Red Deer PCN's Dr. Myburgh G.P, Jennifer Howe, Pharmacist & Jennifer Wallin, Psychologist.
Tune into Facebook Live at Red Deer Public Library Facebook page for this program.
This is one of a series of health-related programs co-sponsored by the Red Deer PCN and the Red Deer Library.
Watch for others in the series!
Read more stories from the Red Deer Primary Care Network.
Getting My Blood Glucose Back in the Normal Range Gave Me Tears of Joy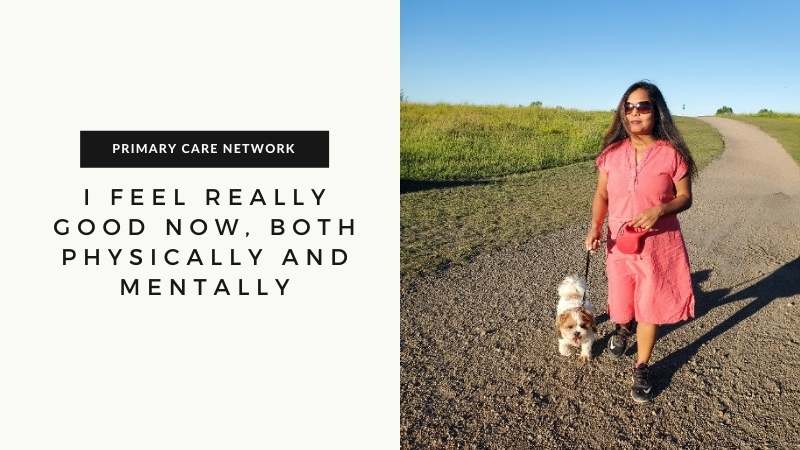 Diabetes runs in my family; my mom has it and my grandma did too. Well before Christmas 2019, at a routine physical my doctor told me that I have diabetes. I tried to bring it down for the next 3 months, but I was not successful, in fact it got worse. At this time, the doctor referred me to the PCN Family Nurse. I started seeing her and we made plans for how I could get through the Christmas season. However, I did very poorly as I love sweets. Getting poor readings, feeling exhausted and worrying who would look after my daughter if something were to happen to me left me very lethargic and depressed.
The nurse was patient and very encouraging. She helped me to change my mindset. I decided to take up the challenge to improve my blood glucose. The nurse and I talked about the rice in my diet and portion sizes of rice. I am from an island nation and rice is our staple. I did some testing of my blood glucose after consuming some of my favorite foods and I notice that amount of rice I was consuming did increase my blood glucose significantly. I thought I could never have a meal without it being mostly rice but I have learned now that I can do this quite easily. Even though I have a puppy, I would only walk her for 5 to 10 minutes at a time.
Since my mindset change, I worked to build up my activity. I started with 5-minute stints and pushed myself forward until now I am at one-hour stints. I take the dog for nice long walks and we both enjoy it. People comment on how good I look and how much more energetic I am. I feel really good now, both physically and mentally. The nurse helped to give me the confidence to tackle diabetes. I had tears of joy when I learned my blood glucose is back to the normal range.
To learn more about the RDPCN programs, visit www.reddeerpcn.com