Red Deer Cleaning Up And Restoring Power After Major Windstorm
By Sheldon Spackman
You could see the storm coming from the north and northwest for a while before it arrived but when it did, shortly before 7 pm, it packed a powerful punch that the City of Red Deer is still trying to recover from. Winds in excess of 112 km/hr were recorded in some areas and left behind significant damage in many places. City officials say as much as 35 percent of Red Deer was without power at one point.
Downed trees and power outages are still impacting traffic flows across the city as crews continue to clean up after the storm. This, while Parks crews continue to assess the state of City parks and Red Deer's highly regarded trail systems. Officials say all parks/trails in the Waskasoo Park system are closed, with the following exceptions:
River Bend Golf and Recreation Area is open; however, the pitch and putt area is closed.
Discovery Canyon is open.
Oxbows Dog Off Leash Park is open.
Great Chief Park/Bower Ponds is expected to open at some point on June 21st.
Although the storm thankfully did not cause any fatalities, there was one minor injury sustained at the Lion's Campground in the city. Officials say that person was taken to hospital for treatment and later released. The storm did however cause three school closures in Red Deer. They included Mountview School and Gateway Christian School in the Red Deer Public School District and also Parkland School.
City Transit services remain running as normal.
Officials say residents can dispose of any downed tree branches at the north snow storage facility (6859 Edgar Industrial Drive). Drop off is free of charge and the facility is open from 7 a.m. to 11 p.m. Garbage, sod, or other yard waste material will not be accepted at the Edgar site.
Mayor Tara Veer says a big Thank You needs to be extended to all city crews and contractors working to clean up and restore power to the community. Also to the Town of Penhold and Red Deer County for their help with the storm clean up and securing emergency sites on Tuesday evening.
For more information on the Local State of Emergency still in effect in the City of Red Deer, Click Here.
Arrested for double murder of Hinton woman and her toddler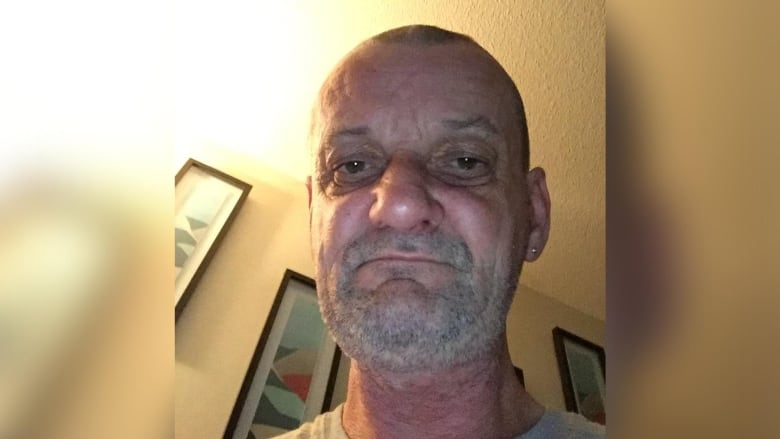 News Release from Alberta RCMP
Alberta RCMP Major Crimes Unit investigating double homicide in Hinton
Alberta RCMP Major Crimes have now laid charges in relation to a double homicide in Hinton.
Robert Keith Major (age 53) from Hinton, has been charged with two counts of 2nd degree murder and 1 count of indignity to human remains. He has been remanded into custody and is scheduled to make his first court appearance on Tuesday, September 21, 2021 at 10:00 am in Edson Provincial Court.
Investigators have learned that Robert Major lived in the same apartment complex as the 24-year-old female victim and her 16-month-old child. No other connection has been identified by between the victims and the perpetrator and police are not seeking any other suspects in this case.
Autopsies are taking place at the Edmonton Medical Examiners office today, September 18 and tomorrow, September 19, 2021. While no other suspects are being sought, the investigation into these homicides is ongoing and anyone with information is asked to contact the Hinton RCMP at (780)865-2455 or Crimestoppers, 1-800-222-8477 (TIPS), online at www.P3Tips.com or by using the "P3 Tips" app available through the Apple App or Google Play Store.
This tragic loss of life is incredibly difficult for all involved, especially the family of the victims. The family has asked for privacy to grieve at this time and of respect for the wishes of the family, the names of the deceased will not be released by the RCMP.
BACKGROUND 
Alberta RCMP Major Crimes Unit investigating double homicide in Hinton
On Sept. 16, 2021, at approximately 6 p.m., Hinton RCMP responded to a report of a missing 24-year-old female and her 16-month-old toddler who were last seen in Hinton.
Hinton RCMP, along with the assistance of Alberta RCMP Major Crimes, have been investigating this occurrence. The investigation is ongoing in the Hinton area and RCMP can now confirm that both the mother and her child have since been located deceased.
On Sept. 17, 2021, Alberta RCMP Major Crimes arrested a 53-year-old male in Hinton, in relation to this investigation. He remains in custody at this time.
There is no risk to the public at this time.
Further information will be provided when it becomes available.
White House to require by November that foreign visitors to U.S. be vaccinated
WASHINGTON — By early November, most adult foreign nationals will have to be fully vaccinated against COVID-19 in order to travel to the United States, the White House announced Monday. 
The news is the first clear indication from the Biden administration that it is preparing to ease travel restrictions first imposed in March 2020, at the outset of the pandemic. Details, however, remain in short supply. 
It is not clear, for instance, how the new policy will specifically impact travel at the Canada-U.S. land border, where non-essential visitors remain prohibited from crossing. 
That specific prohibition is being extended another 30 days until Oct. 21, a White House official said. 
The other burning question is whether Canadians who received the Oxford-AstraZeneca vaccine, which has never been approved for use in the U.S., will meet the eligibility test. 
New York congressman Brian Higgins, long one of the most vocal Capitol Hill critics of travel restrictions with Canada, said it's long past time the U.S. began allowing recreational visits from Canada. 
"It is welcome news that the White House is making progress on reciprocating international public health measures to protect air travellers," Higgins said in a statement. 
"Yet it is inexplicable that no announcement on easing travel restrictions at land ports of entry is being made today since the livelihoods of communities across the northern border depend on cross-border commerce." 
The White House says the forthcoming new rules will apply to air travel and require passengers to show proof of vaccination before boarding, as well as a negative COVID-19 test no more than three days old. 
In that respect, they are similar to the rules Canada began imposing over the summer — initially on returning Canadians, then on U.S. citizens and permanent residents, then finally on all foreign nationals. 
More stringent testing and quarantine requirements will also be put in place for unvaccinated travellers when the new rules take effect in November. 
This report by The Canadian Press was first published Sept. 20, 2021. 
The Canadian Press