State Of Emergency, Windstorm School Closures, Hwy 11-A Fatal Crash
3:55 pm – The Red Deer & District Community Foundation granted the Red Deer Cultural Heritage Society $2,000 for a Mural at Festival Hall. The mural will represent the cultural and ethnic history of the Red Deer Cultural Heritage Society member groups will be created by Lindsay Thurber Composite High art students to be completed by the spring of 2018.
For more local news, click here!
3:03 pm – Penhold Fire Crews responded to a total of 8 emergency calls on Tuesday night involving downed power lines on roofs of houses and across roads, along with trees down on some structures. Also, Penhold Fire Crews responded to assist the City of Red Deer to a fire on 60th Avenue and then ultimately to 4 more calls in the Riverside Meadows area. Then shortly after 9:30 am on Wednesday morning, Penhold Fire responded to a tree and power lines down on a house on Robinson Avenue. Fortis Alberta and Penhold Fire Crews removed the line and tree from the house.
12:03 pm – The ATB Financial Downtown Farmer's Market is on this afternoon. However, the following road closures will be in place while it's on.
11:54 am – Lindsay Thurber Comprehensive High School will be hosting a celebration in honour of Canada's 150th birthday, Lindsay Thurber's 70th birthday and National Aboriginal Day today. Local dignitaries will attend along with the students and staff of Lindsay Thurber. The celebration includes an all-school assembly to be held in the main gym, beginning at 12:30. Highlights of the assembly will include drum dancers, multi-media presentations and an aerial photo being taken of the entire student body. Plus, Lindsay Thurber High School will also reveal a student created time capsule to be re-opened in 50 years. The celebrations will end with a BBQ and birthday cake for students and staff.
For more local news, click here!
11:38 am – Red Deer County Operations department is pleased to announce that the new traffic circle constructed at the intersection of Laura Avenue and Lantern Street will open to the public today. (June 21)
11:35 am – Blackfalds RCMP advise they are investigating a serious two vehicle collision involving a single fatality on Highway 11-A and Range Road 283. The investigation is preliminary and an update will be provided as more information becomes available. The intersection of Highway 11-A and Range Road 283 is impassable at this time. Blackfalds RCMP are advising motorists to choose an alternate route as traffic is likely to be affected for several hours.
8:23 am – Officials with Red Deer Catholic Regional Schools say school buses are running today & schools are open. However, they are unable to update their bus app, as their servers are down from the storm last night.
For more local news, click here!
8:12 am – Cleanup efforts are in full swing today after a severe windstorm ripped through the City last night, causing significant damage and power outages in the community. Here's the latest update from the City of Red Deer which has declared a Local State of Emergency.
7:54 am – A pair of schools in the Red Deer Public School District are closed today due to last night's severe windstorm. They include Mountview and Gateway schools. Officials say other schools significantly impacted include Aspen Heights, Joseph Welsh and Grandview. Read More.
7:38 am – The City of Red Deer declared a state of local emergency on June 20, 2017 due to widespread power outages caused by a severe wind storm. Read More.
Canada agrees to take part in WTO talks to waive patent protections on vaccines
WASHINGTON — Canada's international trade minister says the federal government will take part in talks to waive the global rules that protect vaccine trade secrets.
Mary Ng made the announcement today in the House of Commons. 
The move puts Canada squarely onside with the United States, which surprised and delighted progressive anti-poverty groups Wednesday when it agreed to the negotiations. 
In theory, a waiver would make it easier for developing countries to import the expertise, equipment and ingredients necessary to make their own vaccines. 
The pharmaceutical industry says a waiver won't have the desired effect and would undermine the development of innovative drugs. 
Other medical experts say a waiver would take too long, and the developed world should focus instead on ramping up existing production. 
This report by The Canadian Press was first published May 6, 2021. 
The Canadian Press
Canada may find it challenging to reach herd immunity from COVID-19, experts say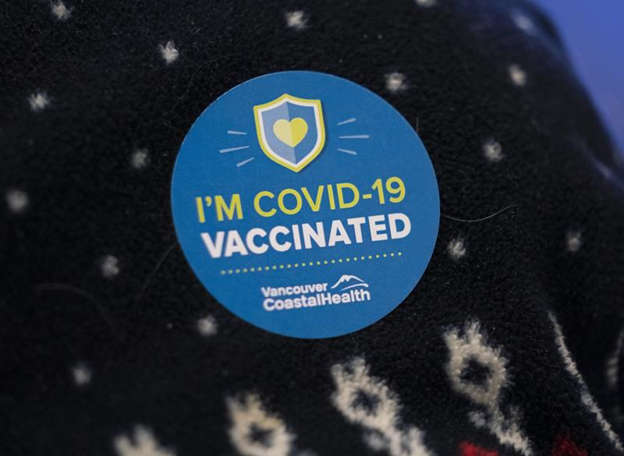 Herd immunity may not be reached in Canada but a return to life similar to that before COVID-19 is possible through immunization, experts say.
Such immunity is achieved when enough people are immune to a virus, either through vaccinations or natural infections or a combination of both.
Prof. Paul Tupper of Simon Fraser University's mathematics department said herd immunity is unlikely to happen with COVID-19 for a few reasons.
The virus is being transmitted worldwide, which means it is reintroduced in different places across borders and immunity through vaccination and infection doesn't last permanently. The vaccines don't seem to be completely effective against some of the new variants, he said.
"So, I think what is more likely to happen is that we end up in a situation like we have with seasonal flu," Tupper said.
"We have to live with the flu, and I think something similar is going to happen with COVID."
The level of immunity among the population also changes with the variants, especially the more transmissible strains, he said.
Sarah Otto, a University of British Columbia professor, said the disease's reproductive rate is hard to pinpoint, which makes it difficult to establish a herd immunity target. Otto is an expert on the mathematical models of pandemic growth and control in the university's zoology department.
The reproductive rate is the number of additional people infected by a single person with COVID-19, which has also changed because of the variants, she said.
Canada might also fall short of herd immunity because people can still get infected after vaccination, even if they are less likely to develop symptoms, she said.
"We don't yet know how effective vaccines are at reducing transmission from person to person and that matters a lot," Otto said.
Vaccinated people are getting fewer infections but those who do can still suffer severe symptoms, she said
"Before the pandemic, we didn't have working vaccines for coronaviruses, so we don't know exactly what the outcomes are going to be. It's very unusual to have a disease with such wildly differing outcomes, with asymptomatic individuals and severely affected long haulers. How are vaccines going to change that mix? We don't really know why the severe cases are so severe."
Tupper said public health guidelines will change as more people get vaccinated.
"But the goal of eradicating COVID just does not appear to be realistic."
Dr. Isaac Bogoch, an infectious disease specialist at the University of Toronto, said vaccines can significantly reduce transmission rates, regardless of whether Canada reaches herd immunity.
"Some communities might have no transmission while other communities, even within the same province, might have some low levels of transmission and it's all based on vaccine status," he said.
"But regardless, we will achieve very, very low rates of transmission in our communities because of vaccination."
Community level immunity is when a virus is not completely eliminated, he said.
"There may be some transmission of COVID-19 but sporadically with small outbreaks or with low levels of transmission, while most people are largely unaffected due to widespread vaccination."
It had been suggested that herd immunity could be reached when about 70 per cent of the population is vaccinated, but now researchers don't know what level of protection is required because of the variants.
Otto said there are more questions than answers at this point.
"With every partial answer we get two or three more questions. These are hard and tricky issues and I wish we were less uncertain, but that is the truth of the matter."
This report by The Canadian Press was first published May 6, 2021.
Hina Alam, The Canadian Press