Red Deer City down to 3 active cases, Red Deer County up to 5.
Red Deer County has for the time being eclipsed the City of Red Deer in terms of active COVID-19 cases.   Over the last few days 3 new cases of COVID-19 have been identified in the County.  There 5 active cases in the County vs just 3 active cases currently in the City of Red Deer.   Sunday's stats from the Province of Alberta showed 99 total cases of COVID-19 in the Central Zone since this pandemic started.  Of those 99 cases 16 are active,   There has yet to be a single case of COVID-19 in Flagstaff and Starland Counties, as well as the Counties of Wetaskiwin and Paintearth.  The Rural Municipality of Provost is also yet to see it's first case.
Here's the Central Alberta breakdown.  Locations are listed by the number of 'active' cases in each region.
Red Deer County – 16 cases – 5 active
Red Deer City – 37 cases – 3 active
Mountain View County – 7 cases – 2 active
Vermilion River County – 5 cases – 2 active
Kneehill County – 4 cases – 2 active
Clearwater County – 3 cases – 1 active
Ponoka County – 3 cases – 1 active
Wetaskiwin City – 8 cases – 0 active
Stettler County – 3 cases – 0 active
Lacombe County – 3 cases – 0 active
Camrose City – 2 cases – 1 death – 0 active
Lacombe City – 2 cases – 0 active
Beaver County – 2 cases – 0 active
City of Lloydminster – 1 case – 0 active
Camrose County – 1 case – 0 active
Minburn County – 1 case – 0 active
MD of Wainwright – 1 case – 0 active
As of May 10 there are 116 COVID related fatalities in Alberta.  The chart below shows the number of people hospitalized, the number of people who've been in intensive care, and the fatal cases.  It also notes the general age categories of those affected.  Just five people younger than 60 have passed away during this pandemic, including one person in their 50's who died this week.
The next table shows how healthcare workers have been affected in Alberta.  As in the general cases, Central Zone has been the most fortunate so far with 13 health care workers catching COVID-19.  This week another health care worker in Central Alberta tested positive.
The best news comes from this "day and case status" graph below.  Early this week the gold line for active cases dipped below the green line indicating recovered cases.  Since then the lines are heading decisively in good directions.  As of May 10 we now have more than twice as many recovered cases as active cases in the province.  Alberta has gone from a high of over 3,000 active cases to well below 2,000 this week.
Central Alberta continues to be the least affected region in the province.  Here are the numbers from each zone.
Trevor's Story: I Have Anxiety and Depression. Where Can I Get Help?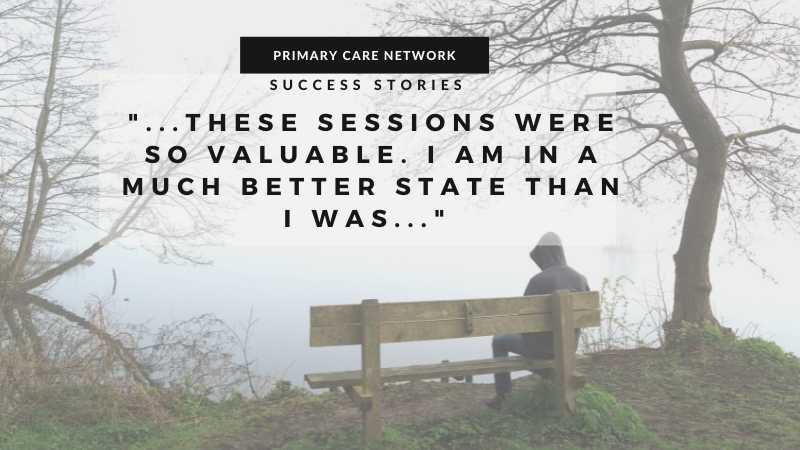 Trevor has suffered from anxiety and depression for a while. He had no idea where or how to get help with this. In discussing this with his doctor, he was referred to a Mental Health Counselor at Red Deer Primary Care Network.
Trevor says, "I, the skeptic, didn't expect that I would get much help but did decide to work with the counselor. I needed to do something. We had 6 sessions together. The counselor provided me with insight on things that should have been so obvious to me but they weren't. You don't know what you don't know. The counselor provided me with very practical and valuable tools. I came away with a different, more positive way to think about things. And it was just great to have a non-judgmental person to listen to me. It is a relief to just be able to tell someone who was really listening about my struggles.
These sessions were so valuable. I am in a much better state than I was. My struggles are not over but I manage to get through each day using the tools and improved mindset that I learned.
If anyone else is struggling like me I recommend no matter if they think it won't help  just go, go in with an open mind. Even if you just feel you need someone to talk to you will get valuable tools to help manage your situation."
To learn more about the RDPCN programs, visit www.reddeerpcn.com
Read more Success Stories from the Red Deer Primary Care Network.
Unveiling Red Deer Polytechnic's New Brand – Watch Live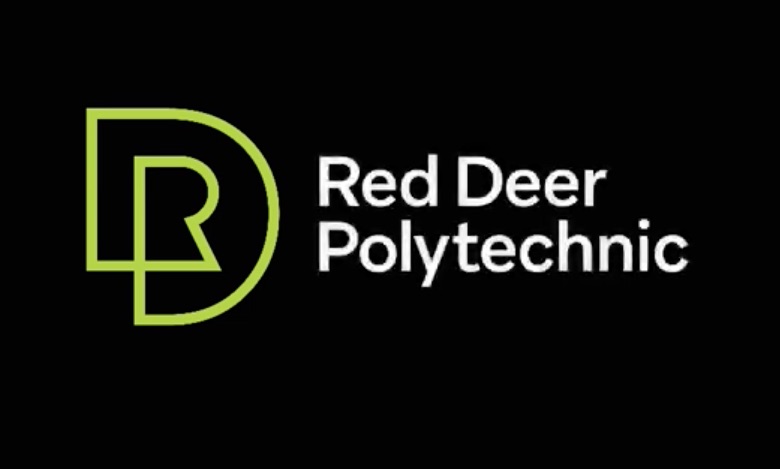 The wait is finally over, and Red Deer Polytechnic is thrilled to unveil our new brand to all those who care deeply about our institution. The public is invited to view the livestream of the event, so they can enjoy this historic moment as we all celebrate our institution's future.
Red Deer Polytechnic has opted to invite the public to a livestream event due to the ongoing COVID-19 pandemic. We have determined that a livestream is the best option to safely celebrate this day with the large number of people who care deeply about the history and future of our institution. A recording of the event will be available online, so people will have the opportunity to view it as their schedules permit.