Red Deer Chamber of Commerce urging voters to choose a prosperous future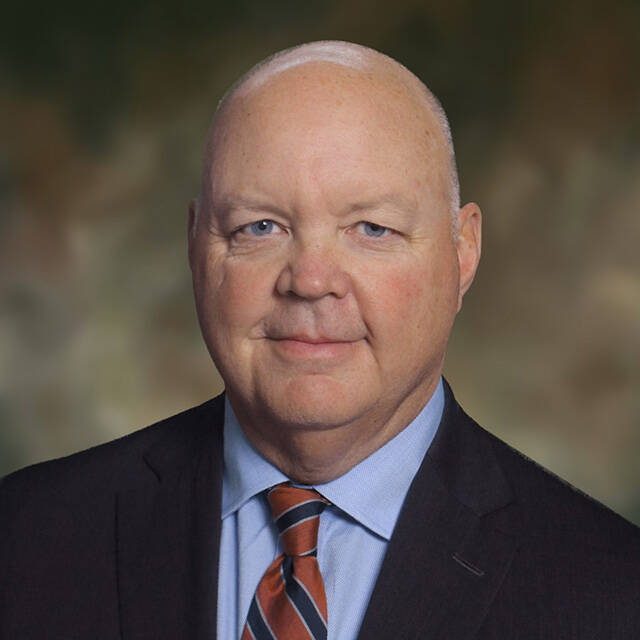 News release from the Red Deer and District Chamber of Commerce
A Vote for Prosperity is a Vote for a Better Alberta
Over the past few years Alberta has managed to emerge from the COVID 19 Pandemic in a strong position for growth and prosperity. Since 2019 the state of the business environment has improved in part due to the advocacy of the Alberta Chambers Network working together to advocate for strong business policies in Alberta. Some of those advances include lowering the general corporate tax rate turned declining investment in Alberta around, opening our borders to trade and labour mobility, leading efforts to build national trade corridors, and inspired reciprocity of provincial partners with a vision to build a stronger economy together. As well establishing the Alberta Indigenous Opportunities Corporation is setting a new standard for collaborative economic development to build healthy communities. And, for the first time in decades, our nonrenewable resource wealth is being prudently saved for the future.
Today, Alberta leads all provinces in wage growth and job creation per capita. But we cannot rest on our laurels. We need to continue to advocate for good business and economic development policies to continue to reach for a brighter future.
It is with this in mind the Red Deer & District Chamber of Commerce is supporting the Alberta Chambers of Commerce in their Vote Prosperity 2023 platform. This platform focuses on a number of policy recommendations with the goal of allowing our businesses to thrive and create the foundation for healthy and vibrant communities across our province.
Vote Prosperity 2023 informs a path forward for the next provincial government to continue expanding opportunities for shared prosperity. This path forward includes, furthering small businesses in Alberta's corporate tax advantage to help entrepreneurs create jobs. Reducing regulatory burdens limiting trade and competition would improve cost competitiveness for business and affordability for residents, strengthening Alberta's reputation as a proponent of commerce. Better preparing young Albertans with hands on learning would help them build careers around their talents and Alberta to develop a highly skilled workforce. Improving fiscal stability and value-for-money of local and provincial public services would enable investment attraction and the viability of our communities.
There are for pillars to the Vote Prosperity 2023 platform for business in Alberta:
1. Strengthening business competitiveness – Lead the nation in tax competitiveness and the reduction of regulatory burdens, Reduce Alberta's greenhouse gas emissions while minimizing risks to business competitiveness, Enable competition and free trade for current and emerging sources of electricity. Work with Confederation partners to establish an internationally competitive regulatory environment for all industries.
2. Growing provincial trade – Facilitate collaboration among Indigenous communities and industry on economic development. Develop and expand economic corridors to increase access to domestic and international markets. Accelerate review and approval processes for trade-enabling infrastructure projects. Continue removing interprovincial trade barriers to strengthen local supply chains.
3. Building healthy communities – Deploy health care talent with sustainable resourcing throughout the province. Equip post-secondary institutions to meet employer demands through high-quality labor market information and targeted funding for in-demand occupations. Expand work-integrated and entrepreneurial learning models in K-12 and post-secondary education. Alleviate socio-economic and regulatory barriers to fully participate in the labour market.
4. Improving government accountability – Adhere to the fiscal sustainability framework and pay down debt. Appoint an independent panel of experts to review current and alternative revenue options with the view to deliver stable and predictable budgets. Eliminate or make transparent hidden and duplicative taxes within provincial purview. Align predictable funding for municipalities with performance metrics to improve local business services.
Albertans believe the province's business community should have a role in developing a vision and providing leadership to move the province forward. Vote Prosperity 2023 provides that leadership. We encourage voters in the coming Alberta election to support candidates committed to our shared prosperity.
Representing over 24,000 businesses in our province, the Alberta Chambers is comprised of over 100 community Chambers throughout the province and the largest and most influential business association in the province. These pillars symbolize the outcome of nearly one hundred community-driven policies proposed by Chambers, with substantial contributions from the Red Deer Chamber. It is our belief these pillars are the foundation to restoring our province's prosperity and the health and vibrancy of the communities that comprise it.
The Red Deer & District Chamber of Commerce in partnership with the Alberta Chambers is advocating this platform to all parties and candidates running for election this spring. For more information and to read the platform in its entirety, visit: https://www.abchamber.ca/wp-content/uploads/2023/04/VP-Designed-Platform-Doc.pdf
Established in 1894 the Red Deer & District Chamber of Commerce is a non-partisan, collaborative business leader representing over 825 member businesses. As one of Red Deer's oldest and most established membership organizations we are striving to build a vibrant community that fosters an environment where businesses can lead, be innovative, sustainable, and grow.
Tabulation change led to delay in voting results: Elections Alberta
United Conservative Party faithful gather to watch election returns in Calgary, Monday, May 29, 2023. An Elections Alberta official says a change implemented in how "vote anywhere" ballots in advance voting are counted likely contributed to delays in the publishing of results in Monday's provincial election. THE CANADIAN PRESS/Jeff McIntosh
By Bill Graveland in Calgary
An Elections Alberta official says a change in how advance "vote anywhere" ballots are counted likely contributed to a delay in publishing the results in Monday's provincial election.
Only a small fraction of results were available 90 minutes after polls closed.
And a United Conservative Party win wasn't called for another 90 minutes after that.
At some points, a candidate was shown as leading in a riding with a single vote.
Robyn Bell, a spokeswoman for Elections Alberta, says a key change made after the province's 2019 election was likely a factor.
She said it involves ballots that allow Albertans vote in advance at any polling station in the province.
"The report of tabulator results was occurring in returning offices for the first time this year. In the previous election in 2019, those ballots were transported back to Elections Alberta for a count and you may remember that resulted in a 2-1/2 day delay in reporting after the election," she said.
"They're not just counting votes for the candidates in their electoral division, they could be counting results for candidates in multiple divisions."
As well, Bell said transmitting the official statement of votes has to be inputted into the results site and every step of the way has a verification process.
"That just takes time and we prioritize the accuracy of reporting over the speed of reporting is ultimately what it comes down to."
Bell said after every election, there's an opportunity to provide recommendations on what went well and what didn't. Recommendations come in the report of the Chief Electoral Officer about six months after the election. She said the legislative assembly also has a chance to make suggestions.
"It could result in changes for the next provincial election."
Bell said despite the criticism, she thought things went well, although she understands the public was anxious to see the final results.
"It's just an evolution in the vote universe," she said.
"In 2019, I think the delay in counting ultimately kind of resulted in people feeling like their vote didn't matter, because the election was called before those 'vote anywhere' ballots were even counted."
Bell said there will be automatic recounts in Calgary Acadia and Calgary Glenmore, since the margin of victory in those constituencies was under 100 votes.
This report by The Canadian Press was first published May 30, 2023.
Calgary, Edmonton mayors expect good relationship with re-elected UCP government
Calgary Mayor Jyoti Gondek speaks at an announcement in Calgary on April 25, 2023. The mayors of Alberta's two largest cities say they expect a good relationship with a re-elected United Conservative Party government, despite its loss of seats in Calgary and Edmonton. THE CANADIAN PRESS/Jeff McIntosh
Calgary
The mayors of Alberta's two largest cities say they expect a good relationship with a re-elected United Conservative Party government, despite its loss of seats in Calgary and Edmonton.
Calgary Mayor Jyoti Gondek adds that all politicians need to stand up against hate and divisiveness.
Gondek and Edmonton Mayor Amarjeet Sohi say the cities and the province need to work together to address affordability.
Sohi adds that it's unfortunate Edmonton won't have any representation in the provincial government.
Danielle Smith's UCP dominated outside the two big cities while retaining enough support in Calgary to lessen the pain of an NDP sweep in Edmonton and win a second consecutive majority government.
Several of Smith's cabinet ministers were unseated, including former health minister Jason Copping and former mental health and addiction minister Nicholas Milliken in Calgary, as well as deputy premier Kaycee Madu in Edmonton.
This report by The Canadian Press was first published May 30, 2023.