Rebels Fall To Blades In Overtime
By Sheldon Spackman
Make that back to back 2-1 overtime losses for the Red Deer Rebels. First Swift Current last Saturday, then Saskatoon on Tuesday night, both at the Enmax Centrium. It was a disappointing end to what was really a pretty tight game between the two teams. Especially for Rebel's goaltender Riley Lamb who once again played outstanding, saving 35 of 37 shots on the night but coming up on the losing end unfortunately.
The first period got off to a slow start in some respects, with four penalties called in the first two minutes, giving the early impression it might be a rough game. However, Saskatoon did get on the board quickly, thanks to a power play goal from Jesse Shynkaruk at the 1:12 mark following a charging penalty to the Rebels Evan Polei just 15 seconds into the game. That's how the period would end, 1-0 Blades and out shooting Red Deer 12-11 after twenty minutes.
In the second period, the Rebels broke their goose egg when Evan Polei scored glove side at the 12:10 mark to make it 1-1 after forty minutes. Red Deer also out shot Saskatoon 11-8 during the middle frame.
In the third period, the Blades out shot the Rebels 14-9 but neither team was able to score, sending it to overtime for Red Deer for the second game in a row.
Overtime saw the Rebels out shoot the Blades 5-3 and both teams had their chances. But with 16.5 seconds left in the five-minute 3 on 3 period, Saskatoon's Jesse Shynkaruk moved into the slot and took a shot that was deflected, beating Riley Lamb who had no chance to react to the puck's sudden change of direction. It was Shynkaruk's second goal of the night and the game winner that made it a 2-1 overtime final.
The Blades win improves their record to 26-31-7-2 with 61 points and fifth place in the WHL's East Division. The Rebels drop to 26-28-8-4 with 64 points and third place in the Central Division.
Red Deer's next game is Friday, March 10th in Cranbrook, B.C. to take on the Kootenay Ice.
End of an era for Red Deer Minor baseball Braves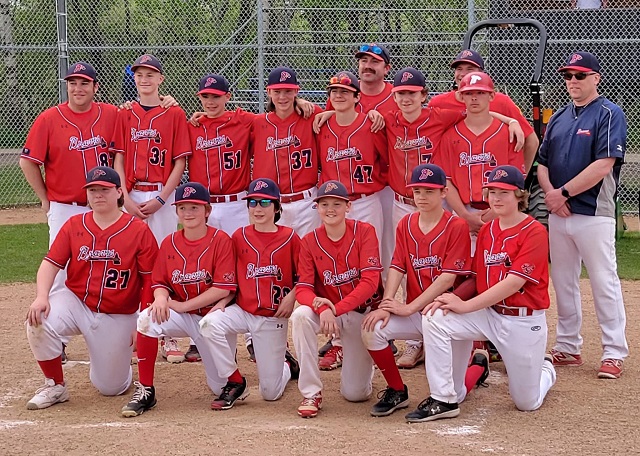 From Red Deer Minor Baseball Board of Directors
Following many discussions within the Red Deer community, the baseball community, our association members, as well as our board of directors we have made the decision to move forward with rebranding our teams, currently known as the Braves. For our association the Braves name symbolized warrior strength, bravery and resilience, all qualities we were proud to align with; and although the initial moniker of our teams was never intended to carry a derogatory or disrespectful connotation, for some, it has. The topic of our rebrand has been polarizing and arguments both for and against have been passionately presented. We have made the decision to move forward in the direction we feel is best for our association.
In alignment with the membership majority vote, the Red Deer Minor Baseball Board of Directors is excited to announce that we will now be known as the Red Deer Rangers.
The Red Deer Rangers will retain our current navy and crimson colors and will not adopt the colors or logo of the MLB, NHL, or any other Rangers franchise. We are looking forward to forging our own identity and embracing our own look.
As you can appreciate this is a complex initiative that will take time. We will remain the Braves for the 2024 season and aim to have our rebrand complete for the 2025 season.
All participants that submitted the Rangers name during our rebranding poll, will be entered into a draw to receive the first Red Deer Rangers jersey.
We hope you will join us in celebrating this positive endeavor as we create a new inclusive legacy for our association that all can be proud of.
RDMBA Board of Directors
Red Deer Minor Hockey is proud to announce our new General Manager Lane Moore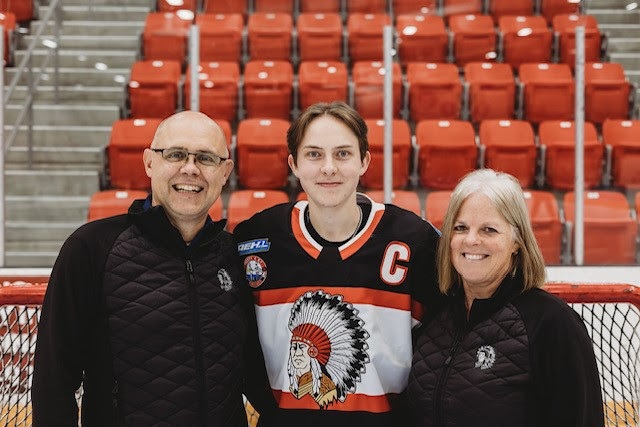 From Red Deer Minor Hockey
The Red Deer Minor Hockey Board of Directors is pleased & honored to announce, after an extensive search, that Lane Moore has accepted the position of General Manager of Red Deer Minor Hockey. Lane will start his new role early in the new year & is very excited about leading our organization into the future as we aim to provide a positive learning and maturing experience for all of our young athletes & coaches in a minor hockey setting.
Lane comes into the role of General Manager with an extensive resume, in both hockey and administration. Lane has led the Bentley school as principal for the last 17 years & was an educator prior to that. On the hockey side, Lane's passion for coaching & engaging with young athletes, dates back to 2002. His most recent involvement as a coach with Red Deer Minor Hockey saw Lane lead the U17AAA North Star Chiefs for 2 seasons (21-22, 22-23). Prior to his work with Red Deer Minor Hockey Lane served as President of Rimbey Minor Hockey for several seasons.
One of Lane's biggest strengths is his ability to create highly effective teams by building a common mission & vision & then executing on those through visionary leadership. These attributes shone through during this General Manager search and we are thrilled for Lane to lead this organization now & into the future as we aim to be one of the premier Minor Hockey Associations in the province.
Lane, his wife Kathleen & their three children Easton, Cooper & Lexi call Red Deer home. His son Cooper is the captain of Red Deer U18AAA Optimist Chiefs & his older son Easton is pursuing his hockey career and post-secondary studies in Massachusetts. Please join us in congratulating Lane Moore as the new General Manager of the Red Deer Minor Hockey Commission, welcome Lane!