RDP Kings Curling team wins gold, Queens pick up silver at ACAC Championships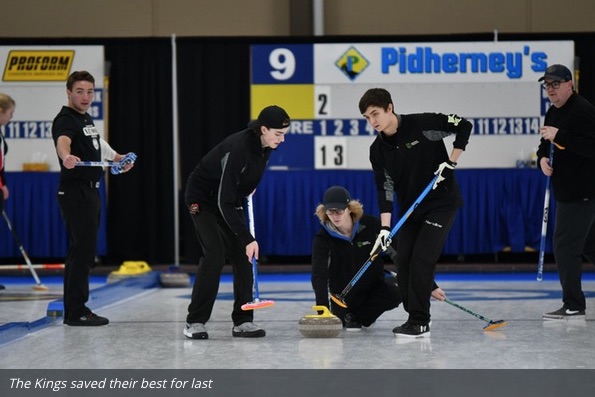 Camrose, AB – The Red Deer Polytechnic Kings and Queens Curling teams are returning to Red Deer with some hardware and awards.
The RDP Kings earned gold and the Queens picked up silver at the Alberta Colleges Athletic Conference (ACAC) Curling Championships.
In the gold medal game, the RDP Kings dropped the host University of Alberta Augustana Vikings 6-2. Thomas Crawford, Reece Brigley, Daniel Humbke and Ayden Whittmire comprised the championship team.
The U of A Augustana Vikings got by the Queens 7-4 in the final draw. Jaycee Bourke, Nicole Homan, Kaylee Raniseth and Hollie Vincent had a strong weekend for the Queens.
The RDP Kings earned a 7-5 decision over Concordia University to open Sunday's competition. The Queens defeated Concordia 9-2 in the morning.
In the afternoon draw, the SAIT Trojans edged the Kings 5-4. The RDP Queens picked up an impressive 12-1 victory over Lakeland College.
ACAC Curling Awards
Female Curler of the Year – Hollie Vincent
Female Rookie of the Year – Kaylee Raniseth
Women's All-Conference – Hollie Vincent (skip), Nicole Homan (second), Kaylee Raniseth (third)
Coach of the Year – Brad Hamilton (Assistants Eldon Raab and Andrew Jones)
The NAIT Ooks Men's team won bronze, downing the SAIT Trojans 7-3.
NAIT's women dropped the Lakeland College Rustlers 8-3 for bronze.
The Rustlers Mixed Curling team won gold, defeating NAIT 10-4 in the final.
This season there will not be a Canadian Collegiate Athletic Association (CCAA) Curling National Championships.
Red Deer Hospice Seeking Holiday Support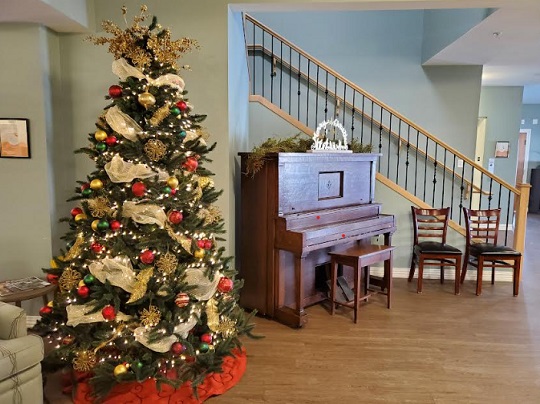 From the Red Deer Hospice
Hospice is home for the holidays
Red Deer Hospice, a residential home for the terminally ill, is seeking donations this holiday season.
Hospice staff are making every effort to give their residents and families one last memorable
Christmas together. The home is decorated, cheerful music plays in the common area and the aroma
of holiday baking fills the halls. On Christmas morning, each resident receives a special gift and enjoys
a delicious turkey dinner, cooked in-house by Hospice's talented chefs.
"Our mission is to support a peaceful and compassionate end-of-life journey," said Jerri Taylor,
Hospice's Executive Director. "Not only during the holidays, but throughout the entire year." Because
residents are never charged a fee, Hospice relies on donations to make them as comfortable as
possible in their last stage of life.
Year-round, donor funds are used to provide home-cooked meals for residents and their families,
specialty beds and mattress, medical equipment, furnishings, therapeutic bathing systems, personal
care items and much more.
"We hope the community considers our residents who are spending their final days here," stated
Taylor. "Especially during this special time of year."
To make a donation to Red Deer Hospice, please visit www.reddeerhospice.com/donate.
At Red Deer Hospice, we are committed to providing compassionate end-of-life care. Located in South Red Deer, with the beautiful Memorial Gardens across the street, Hospice offers 16 private rooms that ensure peace, intimacy and dignity for residents and their loved ones. Professional nursing care is provided 24 hours a day, as well as companionship and bereavement support.
Red Deer RCMP recover 9 stolen vehicles in 3 day sting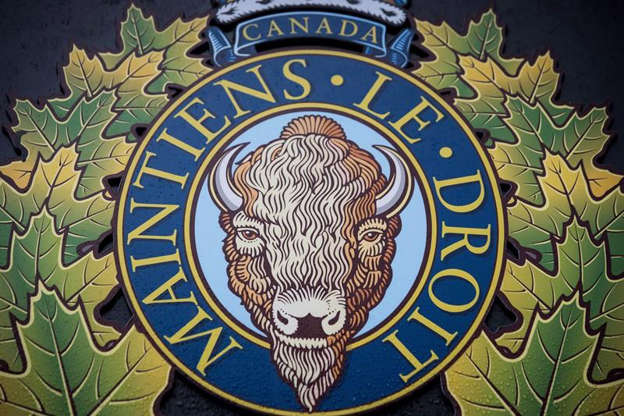 New release from Red Deer RCMP
Red Deer RCMP Crime Reduction Team leads Targeted Response to Auto Theft (TRAP)
Red Deer RCMP Crime Reduction Team (CRT) recently completed a 3-day TRAP Operation, which led to the arrest of numerous people and the recovery of stolen property.
Between Nov. 15 – 17, 2023, Red Deer RCMP CRT led an initiative focused on recovering stolen vehicles and apprehending those responsible for the thefts. The initiative was successful with the assistance of Red Deer RCMP General Investigation Section (GIS), General Duty members, Traffic Services, Police Dog Services (PDS), and RCMP Air Services. Further assistance was provided by Innisfail, Blackfalds, and Sylvan Lake Detachments.
As a result of the operation:
9 stolen vehicles were recovered
10 people are facing new charges
42 new Criminal Code charges laid
16 new Traffic Safety Act charges laid
37 outstanding warrants were executed
Seizure of methamphetamine and fentanyl
One recovery led to the identification of a suspect involved in a series of break and enters
In one notable case, police followed a stolen vehicle to the Red Deer Remand Centre where the driver picked up a suspect from an investigation that began the day before. The occupants of the vehicle were arrested a short time later at a local apartment complex.
Red Deer RCMP Crime Reduction Team is committed to the safety of Red Deer. By using an intelligence-led strategy, CRT is able to focus on identifying repeat offenders and conduct targeted enforcement initiatives such as TRAP, in an effort to reduce crime within Red Deer.
RCMP remind the public that crime prevention is a shared responsibility. Members of the community are reminded of their role in preventing criminal activity:
Lock up houses, sheds, vehicles and any other property that is easily accessible
Never leave running vehicles unlocked. Nearly half of the vehicle thefts in Alberta over the past year have had the keys left inside
Take photos and record serial numbers of property
If you have any information regarding criminal activity in Red Deer, please contact Red Deer RCMP at 403-406-2200, call 911, or contact your local Police Service. If you wish to remain anonymous, you can contact Crime Stoppers at 1-800-222-8477 (TIPS), online at www.P3Tips.com or by using the "P3 Tips" app available through the Apple App or Google Play Store.