RDC and entire ACAC sports programs call off 2020 / 2021 seasons
From Red Deer College
Members withdraw from remainder of 2020/2021 Athletics season
After careful deliberation, RDC and all post-secondary institutions that participate in the Alberta Colleges Athletic Conference (ACAC) have collectively made the difficult decision to withdraw from the remainder of the ACAC 2020/2021 season. For RDC's Kings and Queens this includes not participating in exhibition and conference games.
"While we were hopeful that the RDC Kings and Queens could safely play during the Winter Term, the continuing COVID-19 pandemic has created a highly unpredictable and precarious situation. If competition proceeded, student-athletes would be in contact with dozens of new opponents each week from different cities around the province and beyond, and we don't want to introduce that elevated risk of potential exposure," says RDC President Dr. Peter Nunoda.
"We understand the disappointment that this announcement may cause, but the health and safety of our student-athletes, coaches, athletics staff, and all other members of our campus community – as well as those at our partner institutions across the province – remain paramount in this decision."
The ACAC is a member of the Canadian Collegiate Athletic Association (CCAA), which collaborated with its conferences and announced on Oct. 21 the cancellation of Winter Term CCAA National Championships due to COVID-19. The CCAA news followed the announcement made by U Sports, the national governing body of university sports, on Oct. 15 to cancel its Winter 2021 National Championships.
"We will continue to monitor the circumstances of the pandemic and collaborate with the ACAC and its members during the next several months," says Nunoda. "We hope that the RDC Kings and Queens, and all members of the conference, are able to safely return to competition for the 2021/2022 season. Our coaches and staff will remain highly connected with the student-athletes, whether they reside in Red Deer or elsewhere."
Based on current Alberta Health Services (AHS) and RDC protocols, RDC student-athletes will be able to continue to participate in voluntary training as part of their team cohort at the College during the months ahead. Or, if they choose, the Kings and Queens may individually follow their coach's training regimen and recommendations in their hometowns.
"We know this season did not unfold as anticipated, and I especially empathize with our dedicated student-athletes and coaches who take a tremendous amount of pride representing Red Deer College during competition, and in their volunteer and leadership roles in the surrounding communities," says Nunoda.
"We appreciate the support for the student-athletes and RDC Athletics from the College community, central Alberta, and family, friends and alumni across Canada and globe. We will continue to offer support and a variety of resources to our Kings and Queens, along with those staff members who are also affected by the cancellation of the rest of the ACAC season."
While there are no Kings and Queens games and competitions to attend this season, there are several ways that the public can show support for Red Deer College student-athletes. They can encourage our student-athletes on @rdcathletics social media and celebrate our Athletics alumni.
Learn more about how we are working together to "fill the stands" through initiatives like Take a Seat. To learn more about all of the ways that you can give to support student-athletes, email [email protected].
For more information about RDC Athletics and its teams, along with athletics announcements, please visit: rdcathletics.ca.
Red Deer Minor Hockey is proud to announce our new General Manager Lane Moore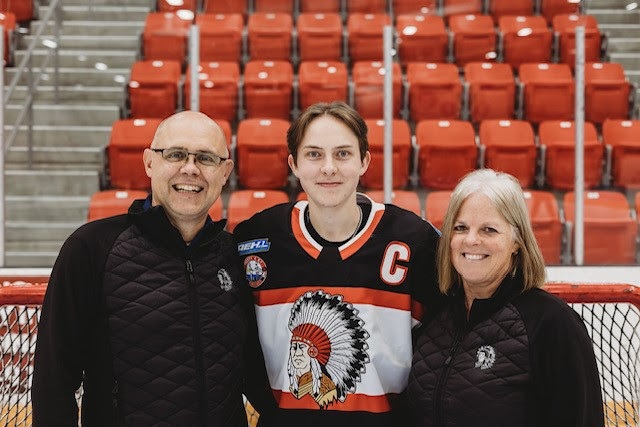 From Red Deer Minor Hockey
The Red Deer Minor Hockey Board of Directors is pleased & honored to announce, after an extensive search, that Lane Moore has accepted the position of General Manager of Red Deer Minor Hockey. Lane will start his new role early in the new year & is very excited about leading our organization into the future as we aim to provide a positive learning and maturing experience for all of our young athletes & coaches in a minor hockey setting.
Lane comes into the role of General Manager with an extensive resume, in both hockey and administration. Lane has led the Bentley school as principal for the last 17 years & was an educator prior to that. On the hockey side, Lane's passion for coaching & engaging with young athletes, dates back to 2002. His most recent involvement as a coach with Red Deer Minor Hockey saw Lane lead the U17AAA North Star Chiefs for 2 seasons (21-22, 22-23). Prior to his work with Red Deer Minor Hockey Lane served as President of Rimbey Minor Hockey for several seasons.
One of Lane's biggest strengths is his ability to create highly effective teams by building a common mission & vision & then executing on those through visionary leadership. These attributes shone through during this General Manager search and we are thrilled for Lane to lead this organization now & into the future as we aim to be one of the premier Minor Hockey Associations in the province.
Lane, his wife Kathleen & their three children Easton, Cooper & Lexi call Red Deer home. His son Cooper is the captain of Red Deer U18AAA Optimist Chiefs & his older son Easton is pursuing his hockey career and post-secondary studies in Massachusetts. Please join us in congratulating Lane Moore as the new General Manager of the Red Deer Minor Hockey Commission, welcome Lane!
Help Us Preserve Alberta's Sport History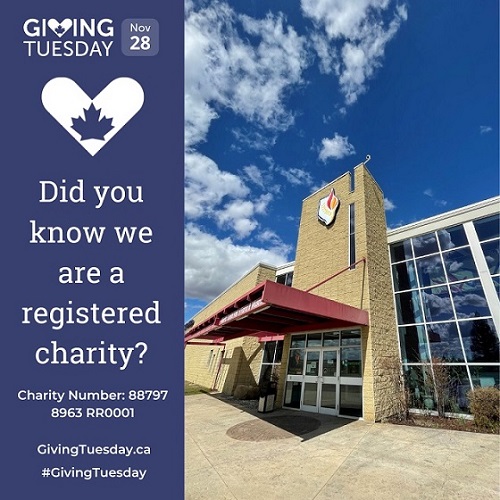 As we approach Giving Tuesday, we invite you to join us in celebrating the spirit of athleticism and honoring the legends who have left an indelible mark on the world of sports. At Alberta's Sports Hall of Fame, we are dedicated to preserving the rich history of sports, recognizing outstanding sports heroes, and inspiring future generations.
Why Support Our Hall of Fame?
Preserving Sporting Legacy: Our Hall of Fame stands as a testament to the achievements, dedication, and passion of athletes and builders who have shaped the landscape of sports. By supporting us, you contribute to the preservation of their legacy for years to come.
Inspiring Future Champions: Every inductee enshrined in our Hall of Fame serves as a source of inspiration for aspiring individuals. Your generosity helps us develop programs that foster the next generation of champions, instilling values of discipline, teamwork, and perseverance.
Community Engagement: We believe in the power of sports to bring communities together. With your support, we can organize events, outreach programs, and educational initiatives that promote inclusivity, diversity, and the joy of sports within our community.
How Your Donation Makes a Difference:
$25: Provides resources for the maintenance and preservation of historical artifacts.
$50: Supports educational programs that introduce schoolchildren to the history and importance of sports.
$100: Contributes to the development of interactive exhibits, making the Hall of Fame an engaging experience for visitors.
$250 and above: Enables us to expand our outreach, bringing the magic of sports to underserved communities.
Join Us on Giving Tuesday:
This Giving Tuesday, be a part of something legendary. Your contribution, no matter the size, makes a significant impact on our ability to celebrate, educate, and inspire through the power of sports.Donate today at
https://www.albertasportshall.ca/
and help us continue the legacy of greatness in sports.Thank you for being a champion of sports history and the people who have made it unforgettable.
With gratitude,
Alberta Sports Hall of Fame Team