RD Polytech Cross Country Running teams anxious to defend ACAC Gold and Silver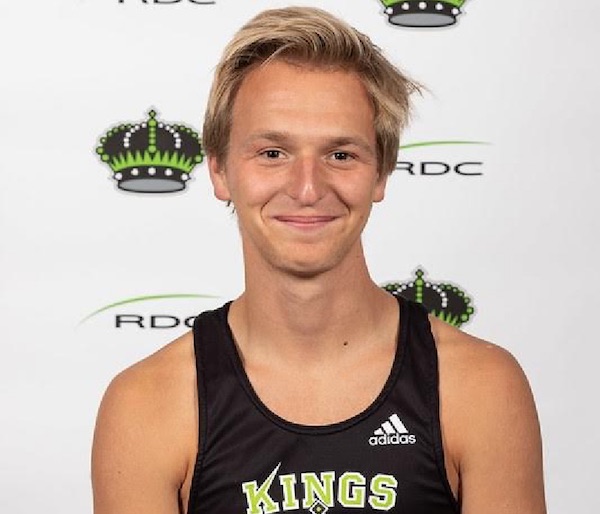 Red Deer Polytechnic Cross Country Running team is grateful for the opportunity to compete in 2021/2022
As expected, the Red Deer Polytechnic Cross Country Running team's roster has changed since its last formal competition in November 2019 at the Canadian Collegiate Athletic Association (CCAA) National Championships, but the 2021/2022 squad will be just as enthusiastic and competitive.
"I am excited for this season," says Kari Elliott, Red Deer Polytechnic Cross Country Running Head Coach. "Over the summer months, we began preparations and trained as a group for a couple of days a week and it was really nice to get together."
As a new campaign approaches, practices and training have recently accelerated.
"On August 29, we kicked off our annual training camp. We trained two days in Red Deer and then brought 14 student-athletes to Banff for our annual Sulphur Mountain Challenge, where the athletes raced 5 kilometres to the top of the mountain," says Elliott. "This is always a tough challenge and it is fun to see who is in shape to climb 640 metres in elevation. Veteran Dan Szucs was the fastest male to the top of the mountain and Jenica Swartz, who is a first-year student-athlete, led the women. At the end of July, Dan and Jenica also paced their respective teams over a five-kilometre time trial."
Szucs finished July's time trial in 16:14 and Swartz completed the course in 18:28.
Leading the Kings to Alberta Colleges Athletic Conference (ACAC) gold in 2019, Lacombe's Szucs will once again be an important member of the Kings. Individually, the Bachelor of Business Administration General Management student finished fourth over 8 km (27:48) at the conference championships in Calgary, and this season he is joined by one teammate from that dominant squad, and another very familiar face.
"We are fortunate to have Dan Szucs and Devin Saunders returning, along with Axsivier Lawrence, who was a member of our 2019/2020 Indoor Track team," says Elliott, who has been the Cross Country Running Head Coach at the Polytechnic since 2016/2017. "These guys are all strong competitors, and they will be significant contributors to our team score."
The Kings followed their ACAC gold with an impressive showing at the CCAA 2019 National Championships, winning bronze in Grande Prairie in snowy conditions. Over 8 km, Red Deer's Saunders (29:33) was the Kings' leader up north, placing 10th in the nation and earning a spot on the CCAA Cross Country Running Men's All-Canadian team.
Lawrence, a Bachelor of Education Elementary student, brings competitiveness and energy to the team. His athletic versatility was on display throughout the summer when he played for the Central Alberta Buccaneers and won the Alberta Football League Championship.
For Elliott, several new Kings will create friendly intersquad competition and round out a strong men's group.
"We have also added some amazing talent to the Kings. Notre Dame grad, Ethan Duret, is looking fast and is right in the mix with our top four," says Elliott. "Also, Jayden Wildcat and Kage Yellowfly, who finished second and third respectively at the Alberta Indigenous Games, are new recruits for us this season. These young men have already shown their speed and will add depth to our top four as well."
In addition, Hunting Hills graduate O'Tave Edmondson and competitive cyclist Wyatt Grainger will be valuable members of the Kings this year.
The Queens have one student-athlete returning from the ACAC silver medal winning group in 2019 and Elliott has surrounded her with teammates who have a lot of potential.
"Lauren Pasiuk is our team captain and brings much needed experience to this young team. Even though the Queens collectively lack ACAC experience, we have recruited very well," says Elliott, who is a two- time ACAC Cross Country Running Coach of the Year. "Newcomer Jenica Swartz has the potential to challenge for a medal at the ACAC Championships on October 30."
Elliott sees common attributes in all members of the Queens, who narrowly missed a national bronze medal in 2019.
"Strathmore's Justine Larson has had a strong start to training as well, says Elliott. "We have added Myah Cota, Kammy Park, and Halle Reid, and it is clear to me that all of our ladies are tough and want to compete."
For its first formal conference competition of the ACAC 2021/2022 season, the Red Deer Polytechnic Cross Country Running team will use Running Room Grand Prix #1 as an opportunity to grow.
"After over two years, we are looking forward to getting back into the swing of things. I want the student- athletes to enjoy the experience," says Elliott. "We want to learn about the level of our competition, to learn how to race again, and to test our fitness."
As the team prepares for its first grand prix, Elliott is concentrating on the controllable variables.
"Our team needs to focus on what we can control, which is training well and staying healthy," she says. "We have been talking a bit about goals already, but for now, it is all about getting to work."
After the cancellation of the ACAC 2020/2021 season and the difficulties that COVID-19 has brought to everyone, including student-athletes and coaches, Elliott is encouraging the team to focus on positivity.
Swartz's cross country running ability will help fill the void left by standouts Shayla Sklaruk and Jill Stewart, who transferred to complete their academic programs. Swartz is also a dual sport athlete, having committed to the Polytechnic's Queens Soccer team.
"It has been hard for these student-athletes during the pandemic, but my goal is to focus on the good that we can experience and create together," says Elliott. "One of the themes for our season is gratitude and I am encouraging one student-athlete each training session to share something they are grateful for that day."
This optimistic outlook, dedication, and intense training will only help the Red Deer Polytechnic Cross Country Running team excel as it opens the ACAC 2021/2022 season at Running Room Grand Prix #1 North on Saturday, September 18.
Concordia University of Edmonton will host the event at 2 pm.
Common Sense Red Deer calls for caution from City Council considering 2024 budget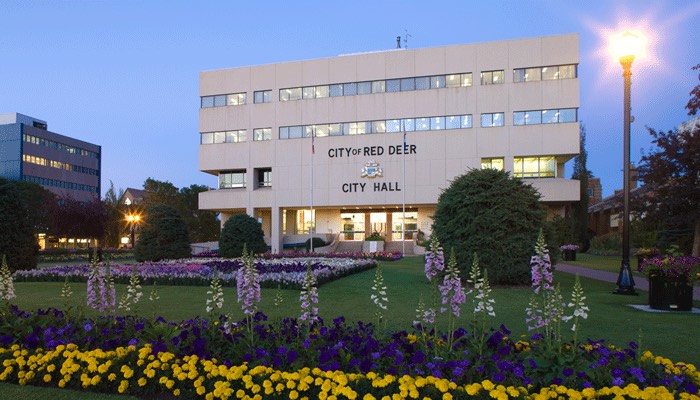 From Common Sense Red Deer
'Tis the season for budget adjustments.
At this time of year, City Councils across the province are reevaluating their budgets and setting the financial course for the coming year.
What they should be doing is taking a close look at spending and seeing where they can cut back!
But, if recent developments in Calgary and Edmonton tell us anything, that's the complete opposite of what is actually happening.
Thanks to recently passed budget amendments, Calgarians are staring down a 7.8% tax hike, while our neighbours in Edmonton are grappling with a 6.6% property tax increase.
Thankfully, that's not what happened in Red Deer – but only because there were no budget adjustments in Red Deer at all!
Red Deer's budget adjustments were supposed to begin at the November 27th Council meeting.
But, that discussion has been rescheduled to January 23rd, 2024.
Why?
Apparently, Administration needs a little more time to assess how much money will actually be available at the end of 2023.
Remember that this is the second year of a multi-year budget that already had a 4.12% increase built in for 2024.
Who knows what they'll be proposing in January?
Recently, we shared with you how successful Red Deer County has been at managing their finances.
For the eighth consecutive year, the County received the Government Finance Officers Association's Distinguished Budget Presentation Award.
They may be close by, but their commitment to transparent, accountable budgeting is a world apart.
Red Deerians deserve transparency and accountability.
It might be bad in Edmonton and Calgary, but at least they know how bad it actually is.
We have to wait and see…
We refuse to accept higher taxes without a fight.
At Common Sense Red Deer, we'll be watching the adjustments closely and keeping you informed.
As we prepare, your support is crucial.
If you can spare $5, $10, or even $25 toward our efforts, please click here to make a donation.
Your support will power our advocacy efforts and fuel our fight to ensure Council stays focused on core priorities.
Together, we can ensure that Red Deer does not follow in the troubling footsteps set by other cities.
Let's continue to make our voices heard, demand answers, and fight for a better, more transparent City.
Regards,
-The Common Sense Red Deer Team
Council boosting budget for Downtown Business Association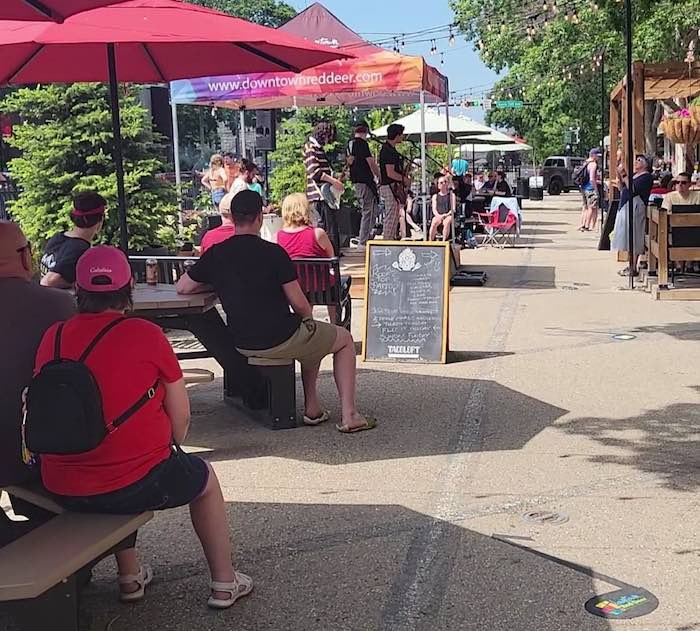 Council approves 2024 DBA budget, increased investment in events
The Downtown Business Association is investing more time, money and energy into downtown events following City Council approving its 2024 budget. During the presentation today, DBA Executive Director, Amanda Gould and Board Chair, Brandon Bouchard outlined the organization's plans for the upcoming year to continue to work towards creating a busier downtown that intends to result to increased support for businesses within the Business Improvement Area (BIA).

"The DBA remains steadfast in its objective to build on the growth seen in 2023. The collaboration between The City of Red and the DBA is at all time high and with the pending actions set to be delivered through the Downtown Activation Playbook, I know there are many great things to come that will support our business community and create the thriving downtown we all want to experience," said Amanda Gould, DBA Executive Director.

"Today Council demonstrated their commitment to their strategic priorities with the support shown to the DBA through unanimous support of the 2024 budget. This mighty Association continues to do great work on a shoestring budget and the 2024 Board of Directors are keen to lend their expertise and entrepreneurial skills to benefit the downtown in its entirety."
Brandon Bouchard, DBA Board Chair

The DBA's budget is partially funded through the BIA tax levy, which is collected by The City of Red Deer. Each year, the DBA presents its proposed budget to Council for their consideration. When reviewing the budget, Council considers alignment between the DBA's downtown priorities and City's community priorities.

"DBA has constantly hit far above its weight in our downtown, I can't think of a more supportive messenger of promotion than the team at the DBA, it's so encouraging to see this strong support for our downtown," said Mayor Ken Johnston. "I'm encouraged by the leadership and direction of the DBA and look forward to what they have in store for 2024. They continually bring positive initiatives to the downtown even with the constraint on finances."

The DBA's total approved budget for 2024 is $775,160, with $277,725 funded through the BIA with the remaining amount funded through items such as grants and contracts. The BIA portion for 2024 is an increase of five per cent from 2023.

The Downtown Business Association has been operating in Red Deer for more than 30 years, serving approximately 350 business owners in the Downtown area. Through partnerships and leadership in advocacy and promotion, the DBA is the catalyst for a vibrant and prosperous downtown that is the place to live, work, play and do business.