Public Statement from Pastor James Coates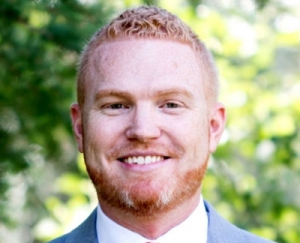 This statement from Pastor James Coates is featured on the website of Edmonton's GraceLife Church. It was updated the day he turned himself into police for violating Alberta's Health Act. Coates has been in custody since he turned himself into police on Tuesday, because he refuses to agree to the conditions of his release.
PUBLIC STATEMENT
Dear fellow Albertans,
It goes without saying this has been an incredibly difficult 11 months. The effects and ramifications of COVID-19 on our precious province are not insignificant. We sympathize with everyone who has suffered loss in this time, whether it be the loss of a loved one, or loss stemming from government lockdowns (such as economic loss or suffering as a result of being denied necessary health care).
Given the attention our church has received in recent days, we want to address the broader public on our reasons for gathering as a local church. What follows is not a theological defence. We have already addressed that sufficiently here, here, here and here (and it is primarily and predominantly obedience to our Lord and Savior Jesus Christ that has shaped our stance). Instead, what follows will shed light on our approach to what is being called a "pandemic." The reason we put "pandemic" in quotes is because the definition of a pandemic was changed about 10 years ago. At one time, a pandemic was defined as an infectious disease that resulted in a certain percentage of excess deaths over and above normal annual averages. The definition was changed in connection with H1N1 to remove this threshold. Ten years ago, COVID-19 would not have qualified as a pandemic. In fact, not even close.
When COVID-19 first appeared, we shifted to livestream and abided by most of the new government guidelines for our gatherings. But when the first declared public health emergency ended, we opened our doors and returned to nearly normal gatherings on Sunday June 21st, 2020. We did so recognizing COVID-19 was much less severe than the government had initially projected. This sentiment was reflected in the assessment of the Premier of Alberta, who deliberately referred to COVID-19 as "influenza" multiple times in a speech announcing the end of the first declared public health emergency.
In early July, it was brought to our attention that two separate individuals had attended our gatherings on two consecutive Sundays and subsequently tested positive for the virus (both cases being unrelated to each other). At that time, we did our own internal contact tracing (prior to AHS notifying us of the exposure), many of our congregants were tested, and it was determined that no transmission of the virus had taken place. Out of an abundance of caution, we shifted exclusively to livestream and shutdown all other ministries for two weeks (14 days). We did this to mitigate any further spread of COVID-19. When it was evident that no further spread had taken place, we resumed our nearly normal gatherings. Since then, we have gathered as a church each Sunday without incident (28 Sundays to date).
Having engaged in an immense amount of research, interacting with both doctors and frontline healthcare workers, it is apparent that the negative effects of the government lockdown measures on society far surpass the effects of COVID-19. The science being used to justify lockdown measures is both suspect and selective. In fact, there is no empirical evidence that lockdowns are effective in mitigating the spread of the virus. We are gravely concerned that COVID-19 is being used to fundamentally alter society and strip us all of our civil liberties. By the time the so-called "pandemic" is over, if it is ever permitted to be over, Albertans will be utterly reliant on government, instead of free, prosperous, and independent.
As such, we believe love for our neighbor demands that we exercise our civil liberties. We do not see our actions as perpetuating the longevity of COVID-19 or any other virus that will inevitably come along. If anything, we see our actions as contributing to its end – the end of destructive lockdowns and the end of the attempt to institutionalize the debilitating fear of viral infections. Our local church is clear evidence that governmental lockdowns are unnecessary. In fact, it is also evidence of how harmful they are. Without going into detail, we recently lost the life of one of our precious congregants who was denied necessary health care due to government lockdown measures.
Consider the following statistics. It is alleged that 129,075 Albertans have tested positive for the virus. That works out to just less than 3% of the population. However, it needs to be pointed out that the PCR test being used to test for COVID-19 is fraught with false positives. This is especially true, since at least until recently, Alberta was running the PCR test at 40 amplifications. As such, the number of Albertans who have actually contracted the virus is likely significantly less. It is also vital to highlight that more than 99% of those who contract the virus will fully recover.
Alberta is currently reporting 1,782 COVID-related deaths. It is critically important to articulate it this way. There is a big difference between dying from COVID and dying with COVID. But it is also critical to note that these COVID-related deaths, as tragic as they are, have not resulted in a statistically significant increase in excess deaths (and the average age of those who have died related to COVID-19 is 82, consistent with life expectancy in Alberta). Sadly, most of these individuals would have likely died due to various other lethal co-morbidities (and it immensely grieves us that in many cases they were forced to die apart from their family unnecessarily). In addition, experts estimate that deaths, in the long run, resulting from government lockdown measures will surpass COVID-related deaths 10 to 1 (e.g. premature deaths resulting from not receiving necessary health care, suicides, drug overdoses, addictions, the development of chronic health conditions, total loss of income, family breakdown, etc.). In fact, it would seem that COVID-related deaths are being treated as though they are somehow more tragic than any and all other deaths.
Many Albertans are afraid and are convinced of the efficacy of government lockdowns for two reasons: misinformation and fearmongering. The media has so pounded the COVID-19 drum since the "pandemic" began, almost exclusively emphasizing caseload and deaths, that people are fearful. So fearful, in fact, they have been convinced that yielding up their civil liberties to the government is in their best interests. It is difficult to have not lost confidence in the mainstream media. It would seem as though journalism is on life-support in our province. The media should be made up of the most thorough, discerning, and investigative people in our society. Instead, many of them seem to be serving an ideological agenda. Now more than ever, it is vital that Albertans exercise discernment when listening to the mainstream media.
What do we believe people should do? We believe they should responsibly return to their lives. Churches should open, businesses should open, families and friends should come together around meals, and people should begin to exercise their civil liberties again. Otherwise we may not get them back. In fact, some say we are on the cusp of reaching the point of no return. Protect the vulnerable, exercise reasonable precautions, but begin to live your lives again.
That said, living life comes with risks. Every time we get behind the wheel of a car, we are assuming a degree of risk. We accept that risk due to the benefits of driving. Yes, though vastly overblown, there are associated risks with COVID-19, as there are with other infections. Human life, though precious, is fragile. As such, death looms over all of us. That is why we need a message of hope. One that addresses our greatest need. That message is found in Jesus Christ. It is found in Him because all of us have sinned and have fallen short of God's perfect standard of righteousness (Rom 3:23). To sin is to violate the holiness and righteousness of God. As our Creator, He is the one who will judge us according to our deeds and no one will stand on their own merit in that judgment. Therefore, we need a substitute. One who has both lived the life we could not and died the death we deserve.
Praise be to God, there is! God the Father commissioned His Son into the world, to take upon Himself human flesh (John 1:14), being true God and true man, whereby He lived under the Law of God (Gal 4:4), fulfilled it in every respect, was tempted in all things as we are, and yet was without sin (Heb 4:15). Then, in obedience to the Father, He went to the cross, drank the full cup of the Father's wrath for the sin of all who would ever believe on His name, died, and rose again! In this way, He proved He had conquered both sin and death, our two greatest enemies. He has ascended into heaven and is now seated at the right hand of the Father (Col 3:1), awaiting the time of His Second Coming.
In the meantime, this message of salvation is to be proclaimed to all people (Matt 28:18–20). In fact, the church exists to proclaim this message! That if you would turn from your sin and believe on the Lord Jesus Christ, putting full trust in His finished work on the cross along with His resurrection from the dead, you will be saved! Not only will all of your sins be forgiven you, but you will also be credited with a perfect record of righteousness; the very righteousness of Christ (2 Cor 5:21). And so, we would urge you to be reconciled to God through His Son this day. The very one who has given you life and breath.
Should you do so, you will receive eternal life and will experience life after death (John 11:25).
Death looms over all of us. But there is a message of concrete hope, in the gospel of the Lord Jesus Christ.
Hunter's wife testifies she warned husband not to drink and drive the night he died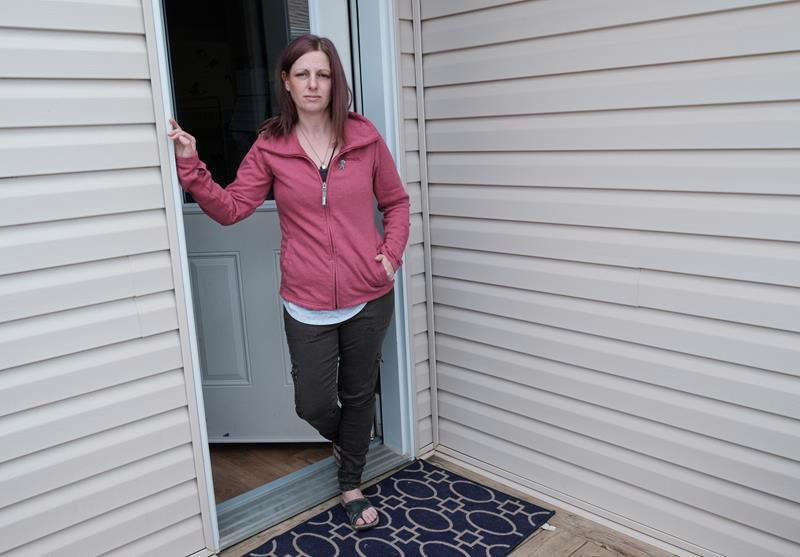 EDMONTON — A hunter's wife has testified she texted her husband not to drink and drive or get in a fight the night he and his uncle were shot to death on a rural Alberta road.
Sarah Sansom told a jury trial in Edmonton on Tuesday that alcohol consumption had previously caused problems in her marriage with Jacob Sansom, who had quit drinking two years before his death.
Crown lawyers have said Jacob Sansom and his uncle Maurice Cardinal were followed on a rural road northeast of Edmonton in March 2020 and shot after a confrontation.
Roger Bilodeau, 58, and his son Anthony Bilodeau, 33, have pleaded not guilty to two counts each of second-degree murder.
Brian Beresh, the younger Bilodeau's lawyer, recounted a statement Sarah Sansom gave to police and read text messages she sent moments before a security camera captured her husband and the Bilodeaus as they confronted each other.
"You recall repeatedly telling the police that you were surprised or shocked when you learned that he had been drinking," asked Beresh.
"Yes," Sarah Sansom responded.
"You're saying, 'Don't drive,'" he said, quoting the text messages she sent.
"Then you add, 'No fighting, no driving … Please don't hurt yourself or (do) anything dangerous or illegal' … because you knew that when he drank he had a tendency to become aggressive, correct?" Beresh asked.
"He wasn't aggressive. He just did stupid things like fighting very rarely," Sarah Sansom responded.
"He got stupid sometimes, and did stupid things," she later added during cross-examination.
"It was like falling down a set of stairs and stumbling all over the house … and making himself look stupid."
Prosecutor Jordan Kerr said in his opening statement Monday that Sansom and Cardinal had gone moose hunting so they could fill the family's freezer with meat as COVID-19 was shutting down the world.
He said the older Bilodeau saw the hunters' pickup truck slowly go by his homeand it looked like one that had been on his property that day. While following the hunters in his truck, Bilodeau phoned his son and asked him to follow behind and to bring a gun, said the prosecutor.
Security footage from a nearby gas station shows the Bilodeau men in their trucks following Sansom and Cardinal in theirs, Kerr said.
Court heard Roger Bilodeau and the hunters first stopped their trucks on the road. Anthony Bilodeau arrived soon after. Within 26 seconds, he shot Sansom, then shot Cardinal as the hunter was walking to his truck, said Kerr.
A motorist called RCMP after finding Sansom dead in the middle of the road and Cardinal's body in a ditch.
Autopsies determined that Sansom was shot once in the chest and Cardinal was shot three times in his left shoulder, said Kerr.
Defence lawyer Shawn Gerstel said Anthony Bilodeau shot at the hunters because Sansom had smashed a window of Roger Bilodeau's truck and punched him. He had also punched his youngest son, who was 16 at the time and was sitting in the passenger seat, the lawyer said.
He said the hunters were drunk, loud and obnoxious.
On Tuesday, Sarah Sansom testified that she told police following her husband's death that she felt the Bonnyville area had a lot of "toxicity."
"Bad stuff always happened when we go out there," she said on the witness stand.
She recounted the time her husband had confronted gang members who were selling drugs to hisbrother.
"Now (he) is sober and he thanks Jake for that."
This report by The Canadian Press was first published May 17, 2022.
___
This story was produced with the financial assistance of the Meta and Canadian Press News Fellowship.
Fakiha Baig, The Canadian Press
Battle of Alberta hockey allegiances split in Red Deer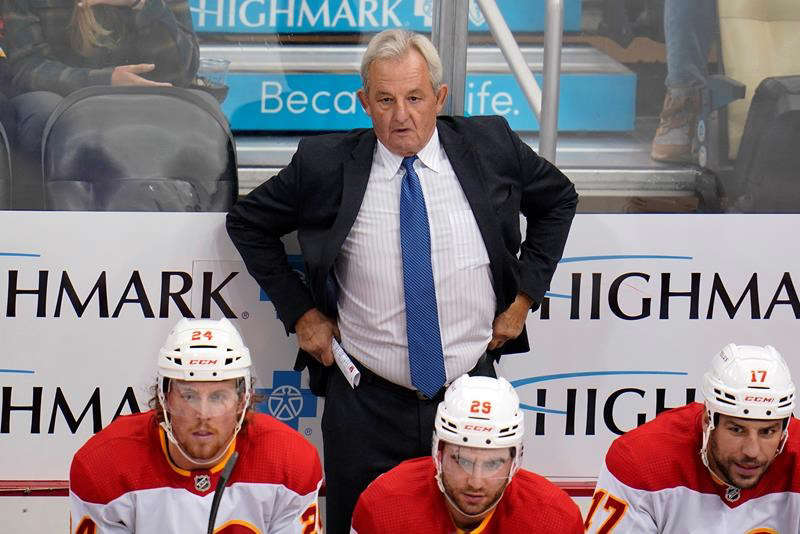 The old Crown and Anchor bar in Red Deer, Alta., was famous for its line drawn down the middle when hosting hockey fans during the fierce Battle of Alberta playoff games of the late-1980s.
Calgary Flames fans sat on one side. Edmonton Oilers fans were relegated to the other.
NHL allegiances are split in the city of just over 100,000 people that sits within a kilometre of the exact halfway point of the 300-kilometre drive along Hwy. 2 between Calgary and Edmonton.
The Flames host the Oilers in Game 1 to kick off the second round of the NHL playoffs on Wednesday, in a Battle of Alberta of proportions not seen in decades.
"To see both fan bases totally engaged in playoffs is something that has just never happened in a lot of people's life times who are under the age of 40," said Merrick Sutter, senior vice-president of the Red Deer Rebels, and nephew of Flames coach Darryl Sutter. "We see it every day in Red Deer, just the sheer nature of being exactly in the middle."
While it marks the sixth time the two teams have battled in the NHL post-season, it's the first time in 31 years. The Oilers own a 4-1 series record.
The Rebels tweeted, tongue in cheek, on Monday: "Pray for Red Deer."
Red Deer actually wins, no matter which team emerges victorious, said Mayor Ken Johnston.
"Really, every city from Fort McMurray in the north to Lethbridge in the south is going to benefit from the series, the bars, the restaurants, the hospitality industry, the ability for people to come together and socialize … and it couldn't come at a better time from that perspective. People are just so eager to get out and be in person.
"But certainly Red Deer will benefit. Every other town and city (in Alberta) is going to have a piece of this series."
The Mayor's allegiances, he wasn't afraid to admit, are with the Flames. He worked in Calgary during the team's heyday of the late '80s, when they made the Stanley Cup final in '86 and won it all in '89.
He has a Calgary jersey and a hat signed by Flames legend Lanny McDonald.
"Being a good mayor, I also have a little Oilers fanfare to wear from time to time," he added with a laugh.
Sutter said allegiances in the Battle of Alberta have generational roots. His, of course, were forged in his family's long history with the Flames. His dad Brent, now owner, president and GM of the Rebels, coached the Flames for three seasons, and uncle Darryl's first coaching stint in Calgary was in 2003.
"Not many can understand, but there's not very many circumstances where you have two franchises with such a longstanding rivalry," he said. "This goes back to grandparents and parents, back in the '80s and whatnot. It's embedded. Now, to be able to reignite it is special, but to me it's really about the younger people who have never seen that rivalry."
Troy Gillard, who does play-by-play of Rebels games, said Red Deer has unique connections to both teams — although he noted he wore a Flames polo to the office on Monday. There's the Rebels' ties to the Sutter family. But he believes the Oilers saw a surge of new fans when the club drafted Rebels centre Ryan Nugent-Hopkins first overall in 2011. He was the first Rebel to go No. 1 in the draft.
The Oilers also have defenceman Kris Russell, who's from nearby Caroline, Alta., and had Red Deer native Colton Sceviour before waiving him in late-January.
"Even here at the Rebels, we're split pretty much 50/50. It's gonna be a lot of fun around here the next couple weeks," Gillard said.
These playoffs are the first held in full arenas in Canada since the COVID-19 began. Red Deer was slammed by the Omicron variant this past winter that saw the world junior championships there cancelled four days after it started.
"That Game 7 in overtime was as close to a return to normalcy as you're going to find," said Sutter, who was in Calgary on Sunday night for the Flames' 3-2 OT thriller over Dallas.
"To see the crowd at Rogers Arena (in Edmonton) in Game 7 two nights ago, that game ended with a late goal and a burst of energy, and then to match that and then probably even beat it (Sunday) night in Game 7, overtime (in Calgary) — game sevens with premium endings in their own arenas … you couldn't script it any better than that."
Red Deer bars are buzzing with anticipation after a couple of years of hard times amid the pandemic.
"We're all very very excited, it's been a long time to have this kind of thing happen," said Brennen Wowk, owner of 400-seat Bo's Bar & Stage. "Staff will be in jerseys of their choice, (he'll be in his No. 99 Wayne Gretzky Oilers jersey), we'll be pouring lots of beer, and have the volume on as loud as it can go. As much excitement we can put into this room, we're going to put into this room."
Dallas Gaume hopes Alberta's teams in the post-season will see hockey registration numbers in Red Deer return to pre-pandemic numbers.
"A lot of eyes are going to be on the province in the next two weeks, and I really think we're going to get some growth out of this," said Gaume, the GM of the Red Deer Minor Hockey Association.
There was no season in 2020-21 due to COVID-19, and then number of returning players dropped by 7.5 per cent this past winter. Gaume believes it's a combination of issues, such as players needing to be vaccinated to enter arenas and players finding other winter activities during the lockdown.
Like the city of Red Deer, Gaume's allegiances are split. He coached Nugent-Hopkins with the Rebels, "so I'm a big fan of his. And I'm a big fan of the Sutters, I think Darryl is a terrific coach. So I like both teams."
There's no love lost between the two squads, he said, and said Canada vs. the U.S. in women's hockey would be an adequate comparison.
"I know that's an extremely strong rivalry, with lots of dislike for one another," Gaume said. "I think the same could be said with these two teams. I know with a lot of people, if you like the Oilers, you generally hate the Flames and the same the other way. You can't like both."
If he had to pick a winner?
"I think the Flames are the better team. Doesn't necessarily mean they win the series. How's that for my sitting-on-the-fence prediction?" he said with a laugh.
Game 2 is Friday in Calgary before the series heads north to Edmonton for Games 3 and 4. The series winner meets either St. Louis or Colorado in the Western Conference Final.
"One of the Alberta teams is going to be playing for a spot in the Stanley Cup Final," Gillard marvelled. "It's going to be heartbreaking for whichever team loses in Round 2, but for whichever team moves on, how exciting is that?"
This report by The Canadian Press was first published May 16, 2022.
Lori Ewing, The Canadian Press