Public Statement from Pastor James Coates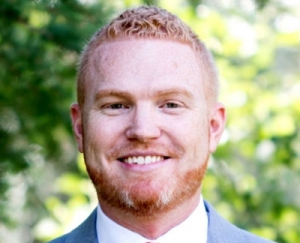 This statement from Pastor James Coates is featured on the website of Edmonton's GraceLife Church. It was updated the day he turned himself into police for violating Alberta's Health Act. Coates has been in custody since he turned himself into police on Tuesday, because he refuses to agree to the conditions of his release.
PUBLIC STATEMENT
Dear fellow Albertans,
It goes without saying this has been an incredibly difficult 11 months. The effects and ramifications of COVID-19 on our precious province are not insignificant. We sympathize with everyone who has suffered loss in this time, whether it be the loss of a loved one, or loss stemming from government lockdowns (such as economic loss or suffering as a result of being denied necessary health care).
Given the attention our church has received in recent days, we want to address the broader public on our reasons for gathering as a local church. What follows is not a theological defence. We have already addressed that sufficiently here, here, here and here (and it is primarily and predominantly obedience to our Lord and Savior Jesus Christ that has shaped our stance). Instead, what follows will shed light on our approach to what is being called a "pandemic." The reason we put "pandemic" in quotes is because the definition of a pandemic was changed about 10 years ago. At one time, a pandemic was defined as an infectious disease that resulted in a certain percentage of excess deaths over and above normal annual averages. The definition was changed in connection with H1N1 to remove this threshold. Ten years ago, COVID-19 would not have qualified as a pandemic. In fact, not even close.
When COVID-19 first appeared, we shifted to livestream and abided by most of the new government guidelines for our gatherings. But when the first declared public health emergency ended, we opened our doors and returned to nearly normal gatherings on Sunday June 21st, 2020. We did so recognizing COVID-19 was much less severe than the government had initially projected. This sentiment was reflected in the assessment of the Premier of Alberta, who deliberately referred to COVID-19 as "influenza" multiple times in a speech announcing the end of the first declared public health emergency.
In early July, it was brought to our attention that two separate individuals had attended our gatherings on two consecutive Sundays and subsequently tested positive for the virus (both cases being unrelated to each other). At that time, we did our own internal contact tracing (prior to AHS notifying us of the exposure), many of our congregants were tested, and it was determined that no transmission of the virus had taken place. Out of an abundance of caution, we shifted exclusively to livestream and shutdown all other ministries for two weeks (14 days). We did this to mitigate any further spread of COVID-19. When it was evident that no further spread had taken place, we resumed our nearly normal gatherings. Since then, we have gathered as a church each Sunday without incident (28 Sundays to date).
Having engaged in an immense amount of research, interacting with both doctors and frontline healthcare workers, it is apparent that the negative effects of the government lockdown measures on society far surpass the effects of COVID-19. The science being used to justify lockdown measures is both suspect and selective. In fact, there is no empirical evidence that lockdowns are effective in mitigating the spread of the virus. We are gravely concerned that COVID-19 is being used to fundamentally alter society and strip us all of our civil liberties. By the time the so-called "pandemic" is over, if it is ever permitted to be over, Albertans will be utterly reliant on government, instead of free, prosperous, and independent.
As such, we believe love for our neighbor demands that we exercise our civil liberties. We do not see our actions as perpetuating the longevity of COVID-19 or any other virus that will inevitably come along. If anything, we see our actions as contributing to its end – the end of destructive lockdowns and the end of the attempt to institutionalize the debilitating fear of viral infections. Our local church is clear evidence that governmental lockdowns are unnecessary. In fact, it is also evidence of how harmful they are. Without going into detail, we recently lost the life of one of our precious congregants who was denied necessary health care due to government lockdown measures.
Consider the following statistics. It is alleged that 129,075 Albertans have tested positive for the virus. That works out to just less than 3% of the population. However, it needs to be pointed out that the PCR test being used to test for COVID-19 is fraught with false positives. This is especially true, since at least until recently, Alberta was running the PCR test at 40 amplifications. As such, the number of Albertans who have actually contracted the virus is likely significantly less. It is also vital to highlight that more than 99% of those who contract the virus will fully recover.
Alberta is currently reporting 1,782 COVID-related deaths. It is critically important to articulate it this way. There is a big difference between dying from COVID and dying with COVID. But it is also critical to note that these COVID-related deaths, as tragic as they are, have not resulted in a statistically significant increase in excess deaths (and the average age of those who have died related to COVID-19 is 82, consistent with life expectancy in Alberta). Sadly, most of these individuals would have likely died due to various other lethal co-morbidities (and it immensely grieves us that in many cases they were forced to die apart from their family unnecessarily). In addition, experts estimate that deaths, in the long run, resulting from government lockdown measures will surpass COVID-related deaths 10 to 1 (e.g. premature deaths resulting from not receiving necessary health care, suicides, drug overdoses, addictions, the development of chronic health conditions, total loss of income, family breakdown, etc.). In fact, it would seem that COVID-related deaths are being treated as though they are somehow more tragic than any and all other deaths.
Many Albertans are afraid and are convinced of the efficacy of government lockdowns for two reasons: misinformation and fearmongering. The media has so pounded the COVID-19 drum since the "pandemic" began, almost exclusively emphasizing caseload and deaths, that people are fearful. So fearful, in fact, they have been convinced that yielding up their civil liberties to the government is in their best interests. It is difficult to have not lost confidence in the mainstream media. It would seem as though journalism is on life-support in our province. The media should be made up of the most thorough, discerning, and investigative people in our society. Instead, many of them seem to be serving an ideological agenda. Now more than ever, it is vital that Albertans exercise discernment when listening to the mainstream media.
What do we believe people should do? We believe they should responsibly return to their lives. Churches should open, businesses should open, families and friends should come together around meals, and people should begin to exercise their civil liberties again. Otherwise we may not get them back. In fact, some say we are on the cusp of reaching the point of no return. Protect the vulnerable, exercise reasonable precautions, but begin to live your lives again.
That said, living life comes with risks. Every time we get behind the wheel of a car, we are assuming a degree of risk. We accept that risk due to the benefits of driving. Yes, though vastly overblown, there are associated risks with COVID-19, as there are with other infections. Human life, though precious, is fragile. As such, death looms over all of us. That is why we need a message of hope. One that addresses our greatest need. That message is found in Jesus Christ. It is found in Him because all of us have sinned and have fallen short of God's perfect standard of righteousness (Rom 3:23). To sin is to violate the holiness and righteousness of God. As our Creator, He is the one who will judge us according to our deeds and no one will stand on their own merit in that judgment. Therefore, we need a substitute. One who has both lived the life we could not and died the death we deserve.
Praise be to God, there is! God the Father commissioned His Son into the world, to take upon Himself human flesh (John 1:14), being true God and true man, whereby He lived under the Law of God (Gal 4:4), fulfilled it in every respect, was tempted in all things as we are, and yet was without sin (Heb 4:15). Then, in obedience to the Father, He went to the cross, drank the full cup of the Father's wrath for the sin of all who would ever believe on His name, died, and rose again! In this way, He proved He had conquered both sin and death, our two greatest enemies. He has ascended into heaven and is now seated at the right hand of the Father (Col 3:1), awaiting the time of His Second Coming.
In the meantime, this message of salvation is to be proclaimed to all people (Matt 28:18–20). In fact, the church exists to proclaim this message! That if you would turn from your sin and believe on the Lord Jesus Christ, putting full trust in His finished work on the cross along with His resurrection from the dead, you will be saved! Not only will all of your sins be forgiven you, but you will also be credited with a perfect record of righteousness; the very righteousness of Christ (2 Cor 5:21). And so, we would urge you to be reconciled to God through His Son this day. The very one who has given you life and breath.
Should you do so, you will receive eternal life and will experience life after death (John 11:25).
Death looms over all of us. But there is a message of concrete hope, in the gospel of the Lord Jesus Christ.
Alberta commits $20.8 million over the next four years to fight human trafficking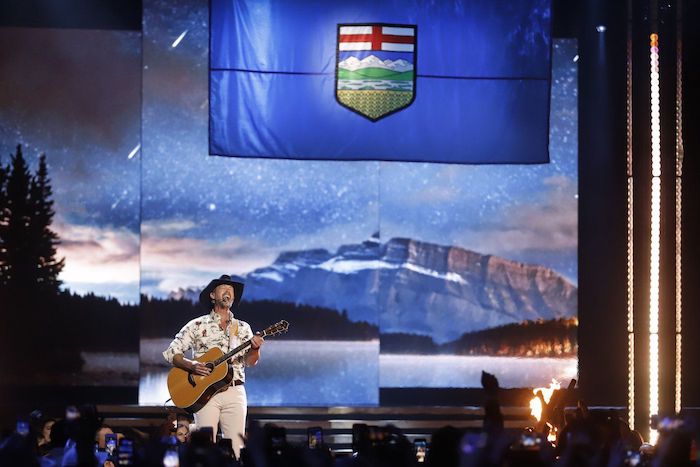 By Rob Drinkwater in Edmonton
The Alberta government is providing $20.8 million over the next four years to implement recommendations from a star-led task force on human trafficking.
Country singer Paul Brandt, chair of the Alberta Human Trafficking Task Force, personally thanked Premier Jason Kenney during the funding announcement Sunday at Edmonton International Airport for his willingness to prioritize the issue, and for putting faith in Brandt to lead the group.
"Premier Kenney's longtime personal dedication and commitment to the issue of human trafficking is authentic and is admirable," Brandt said.
"He's the only political leader I've met in my 17 years of advocating for trafficking victims and survivors who took the time and initiative to personally write a plan to address this horrific crime."
The money will establish an office to combat trafficking as well as a centre of excellence for research and data collection — recommendations the government accepted when the task force presented its report in March.
Justice Minister Tyler Shandro said the goal is to launch the office by next summer.
Other task force recommendations that will be supported include a new grant for community projects and Indigenous-led and culturally appropriate services. Civilian positions that will focus on supporting victims and survivors throughout human trafficking investigations will also be funded.
"Human trafficking is far more prevalent — way more common — than the stats would suggest because it's a hidden crime," Kenney said at the announcement.
"It festers in the dark. There are victims who face fear, shame and self-doubt and some who will never report what they've gone through."
The task force was appointed in May 2020 and engaged with nearly 100 experts and survivors of trafficking to provide guidance on how to best implement the government's action plan to fight human trafficking.
The government has said human trafficking includes sexual exploitation, forced labour trafficking and trafficking in human organs or tissues.
Kenney, who will be replaced as premier when his United Conservative Party selects a new leader on Thursday, noted he started fighting human trafficking over 20 years ago when he was an MP and joined a group of international parliamentarians on a coalition to fight the practice.
Later as Canada's immigration minister, he said he took steps to make it easier for human trafficking victims who had migrated to Canada to obtain safety and protection.
In winter 2019, he said he committed the UCP to a nine-point action plan to combat human trafficking, which led to the Protecting Survivors of Human Trafficking Act, which took effect in May 2020.
Brandt said it was exciting to be part of the funding commitment at the airport, where he said he stood in 2019 for a partnership with the facility and other groups in the Edmonton region to fight trafficking, which he called "modern day slavery."
"It has been our dream that special focus and permanent funding would one day become a reality. Today is that day," Brandt said.
This report by The Canadian Press was first published Oct. 2, 2022.
Alberta announces combined $187 million in addictions and homelessness funding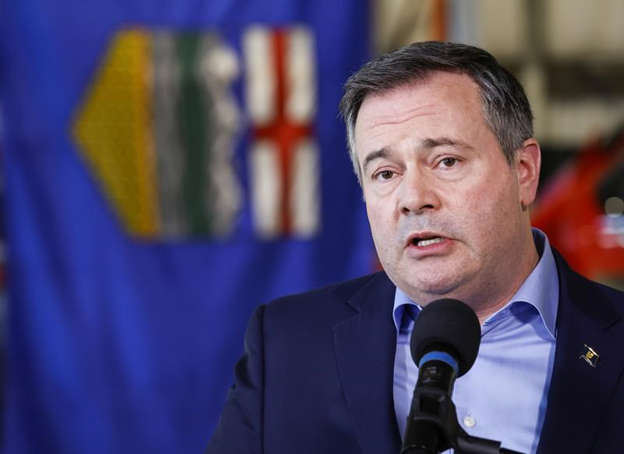 By Rob Drinkwater in Edmonton
The Alberta government has announced more than $124 million over two years for addiction and mental health services in Edmonton and Calgary, with another $63 million aimed at reducing homelessness in the province over the same period.
The funding for Edmonton and Calgary will go toward increasing treatment spaces while expanding addiction services, with $70 million earmarked for capital spending and $54 million to assist operations.
A 75-bed, co-ed long-term treatment facility is planned to be operational in Edmonton by the end of 2023, while a similar facility is to be built in Calgary by early 2024.
The $63 million is to support steps outlined in the government's action plan on homelessness.
Premier Jason Kenney stressed his government's recovery-based approach to the addictions issue when he announced the funding Saturday, calling British Columbia's recent move to decriminalize the possession of small amounts of hard drugs in January "reckless."
"In the area of addressing addictions, there are many that believe recovery is a false hope. It's not possible, and instead what we should do is actually to facilitate dangerous addictions rather than to offer an off-ramp to freedom from addiction," Kenney said during the announcement at Edmonton's Herb Jamieson Centre.
"The whole point is to give people a fighting chance to escape from the grips of addiction so they have the opportunity to build a new, safe fulfilling life.
"Recovery works. It's not a new concept or an untested Utopian theory," he said.
Under the Alberta plan, the number of winter shelter spaces will be expanded in communities like Edmonton, Wetaskiwin and Lethbridge, and in rural communities where there is an urgent and unmet need.
All provincially funded shelters will also provide round-the-clock access seven days a week, while funding will be equalized between community-based organizations in Edmonton and Calgary.
The funding will include $5 million to create up to 450 additional shelter spots in Edmonton, bringing the number of emergency spaces in the city to over 1,000.
The plan also includes $2.5 million in 2022-2023 to test the so-called service hub model in two pilot programs in Calgary and Edmonton. These six-month long programs will connect people directly with support and services such as addictions recovery, housing and emergency financial support, beginning this fall.
Meanwhile, the addictions funding will be used to increase the ability of direct outreach teams through Edmonton police and Alberta Health Services to provide support and overdose prevention services. The same expansion of services will also be carried out in Calgary.
Edmonton police chief Dale McFee lauded the fact that housing options include support for mental health and addictions as he personally thanked Kenney for the new funding.
"This is the biggest single investment that I've ever seen over the course of my career in actually addressing the system versus putting more money into silos that are actually generating a lot of the problem," McFee said at the announcement.
Edmonton Mayor Amarjeet Sohi said the funding would tackle the root causes of homelessness, and also praised the fact the province was delivering on a request to provide enhanced plans when prisoners are discharged from corrections facilities.
In July, the city requested a hub where social workers, firefighters and peace officers could work together to reduce crime and address a spike in violence downtown, in nearby Chinatown and and on the transit system.
"These investments show our collaborative approach is working, and together we are making life better for struggling Edmontonians," Sohi said at the announcement.
But NDP Critic for Seniors and Housing Lori Sigurdson said in a news release that Kenney's government has cut funding for housing, noting buildings that could have opened months ago are sitting empty because the government hasn't provided operational funding.
"The money announced today does not even begin to address the deeper need for permanent supportive housing, social housing and affordable housing in this province," she said.
According to the province, over 6,400 Albertans were experiencing homelessness— including nearly 4,000 using emergency shelters or on the streets — as of Jan. 31.
Alberta saw more than 1,600 opioid-related deaths in 2021.
This report by The Canadian Press was first published Oct. 1, 2022.