Public Statement from Pastor James Coates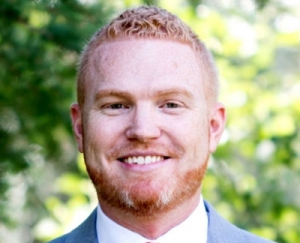 This statement from Pastor James Coates is featured on the website of Edmonton's GraceLife Church.  It was updated the day he turned himself into police for violating Alberta's Health Act.  Coates has been in custody since he turned himself into police on Tuesday, because he refuses to agree to the conditions of his release.
PUBLIC STATEMENT
Dear fellow Albertans,
It goes without saying this has been an incredibly difficult 11 months. The effects and ramifications of COVID-19 on our precious province are not insignificant. We sympathize with everyone who has suffered loss in this time, whether it be the loss of a loved one, or loss stemming from government lockdowns (such as economic loss or suffering as a result of being denied necessary health care).
Given the attention our church has received in recent days, we want to address the broader public on our reasons for gathering as a local church. What follows is not a theological defence. We have already addressed that sufficiently here, here, here and here (and it is primarily and predominantly obedience to our Lord and Savior Jesus Christ that has shaped our stance). Instead, what follows will shed light on our approach to what is being called a "pandemic." The reason we put "pandemic" in quotes is because the definition of a pandemic was changed about 10 years ago. At one time, a pandemic was defined as an infectious disease that resulted in a certain percentage of excess deaths over and above normal annual averages. The definition was changed in connection with H1N1 to remove this threshold. Ten years ago, COVID-19 would not have qualified as a pandemic. In fact, not even close.
When COVID-19 first appeared, we shifted to livestream and abided by most of the new government guidelines for our gatherings. But when the first declared public health emergency ended, we opened our doors and returned to nearly normal gatherings on Sunday June 21st, 2020. We did so recognizing COVID-19 was much less severe than the government had initially projected. This sentiment was reflected in the assessment of the Premier of Alberta, who deliberately referred to COVID-19 as "influenza" multiple times in a speech announcing the end of the first declared public health emergency.
In early July, it was brought to our attention that two separate individuals had attended our gatherings on two consecutive Sundays and subsequently tested positive for the virus (both cases being unrelated to each other). At that time, we did our own internal contact tracing (prior to AHS notifying us of the exposure), many of our congregants were tested, and it was determined that no transmission of the virus had taken place. Out of an abundance of caution, we shifted exclusively to livestream and shutdown all other ministries for two weeks (14 days). We did this to mitigate any further spread of COVID-19. When it was evident that no further spread had taken place, we resumed our nearly normal gatherings. Since then, we have gathered as a church each Sunday without incident (28 Sundays to date).
Having engaged in an immense amount of research, interacting with both doctors and frontline healthcare workers, it is apparent that the negative effects of the government lockdown measures on society far surpass the effects of COVID-19. The science being used to justify lockdown measures is both suspect and selective. In fact, there is no empirical evidence that lockdowns are effective in mitigating the spread of the virus. We are gravely concerned that COVID-19 is being used to fundamentally alter society and strip us all of our civil liberties. By the time the so-called "pandemic" is over, if it is ever permitted to be over, Albertans will be utterly reliant on government, instead of free, prosperous, and independent.
As such, we believe love for our neighbor demands that we exercise our civil liberties. We do not see our actions as perpetuating the longevity of COVID-19 or any other virus that will inevitably come along. If anything, we see our actions as contributing to its end – the end of destructive lockdowns and the end of the attempt to institutionalize the debilitating fear of viral infections. Our local church is clear evidence that governmental lockdowns are unnecessary. In fact, it is also evidence of how harmful they are. Without going into detail, we recently lost the life of one of our precious congregants who was denied necessary health care due to government lockdown measures.
Consider the following statistics. It is alleged that 129,075 Albertans have tested positive for the virus. That works out to just less than 3% of the population. However, it needs to be pointed out that the PCR test being used to test for COVID-19 is fraught with false positives. This is especially true, since at least until recently, Alberta was running the PCR test at 40 amplifications. As such, the number of Albertans who have actually contracted the virus is likely significantly less. It is also vital to highlight that more than 99% of those who contract the virus will fully recover.
Alberta is currently reporting 1,782 COVID-related deaths. It is critically important to articulate it this way. There is a big difference between dying from COVID and dying with COVID. But it is also critical to note that these COVID-related deaths, as tragic as they are, have not resulted in a statistically significant increase in excess deaths (and the average age of those who have died related to COVID-19 is 82, consistent with life expectancy in Alberta). Sadly, most of these individuals would have likely died due to various other lethal co-morbidities (and it immensely grieves us that in many cases they were forced to die apart from their family unnecessarily). In addition, experts estimate that deaths, in the long run, resulting from government lockdown measures will surpass COVID-related deaths 10 to 1 (e.g. premature deaths resulting from not receiving necessary health care, suicides, drug overdoses, addictions, the development of chronic health conditions, total loss of income, family breakdown, etc.). In fact, it would seem that COVID-related deaths are being treated as though they are somehow more tragic than any and all other deaths.
Many Albertans are afraid and are convinced of the efficacy of government lockdowns for two reasons: misinformation and fearmongering. The media has so pounded the COVID-19 drum since the "pandemic" began, almost exclusively emphasizing caseload and deaths, that people are fearful. So fearful, in fact, they have been convinced that yielding up their civil liberties to the government is in their best interests. It is difficult to have not lost confidence in the mainstream media. It would seem as though journalism is on life-support in our province. The media should be made up of the most thorough, discerning, and investigative people in our society. Instead, many of them seem to be serving an ideological agenda. Now more than ever, it is vital that Albertans exercise discernment when listening to the mainstream media.
What do we believe people should do? We believe they should responsibly return to their lives. Churches should open, businesses should open, families and friends should come together around meals, and people should begin to exercise their civil liberties again. Otherwise we may not get them back. In fact, some say we are on the cusp of reaching the point of no return. Protect the vulnerable, exercise reasonable precautions, but begin to live your lives again.
That said, living life comes with risks. Every time we get behind the wheel of a car, we are assuming a degree of risk. We accept that risk due to the benefits of driving. Yes, though vastly overblown, there are associated risks with COVID-19, as there are with other infections. Human life, though precious, is fragile. As such, death looms over all of us. That is why we need a message of hope. One that addresses our greatest need. That message is found in Jesus Christ. It is found in Him because all of us have sinned and have fallen short of God's perfect standard of righteousness (Rom 3:23). To sin is to violate the holiness and righteousness of God. As our Creator, He is the one who will judge us according to our deeds and no one will stand on their own merit in that judgment. Therefore, we need a substitute. One who has both lived the life we could not and died the death we deserve.
Praise be to God, there is! God the Father commissioned His Son into the world, to take upon Himself human flesh (John 1:14), being true God and true man, whereby He lived under the Law of God (Gal 4:4), fulfilled it in every respect, was tempted in all things as we are, and yet was without sin (Heb 4:15). Then, in obedience to the Father, He went to the cross, drank the full cup of the Father's wrath for the sin of all who would ever believe on His name, died, and rose again! In this way, He proved He had conquered both sin and death, our two greatest enemies. He has ascended into heaven and is now seated at the right hand of the Father (Col 3:1), awaiting the time of His Second Coming.
In the meantime, this message of salvation is to be proclaimed to all people (Matt 28:18–20). In fact, the church exists to proclaim this message! That if you would turn from your sin and believe on the Lord Jesus Christ, putting full trust in His finished work on the cross along with His resurrection from the dead, you will be saved! Not only will all of your sins be forgiven you, but you will also be credited with a perfect record of righteousness; the very righteousness of Christ (2 Cor 5:21). And so, we would urge you to be reconciled to God through His Son this day. The very one who has given you life and breath.
Should you do so, you will receive eternal life and will experience life after death (John 11:25).
Death looms over all of us. But there is a message of concrete hope, in the gospel of the Lord Jesus Christ.
Alberta's Walker into Hearts semifinal with 9-8 win over Manitoba's Jones
CALGARY — Alberta's Laura Walker advanced to the semifinal of the Canadian women's curling championship with a 9-8 win over Manitoba's Jennifer Jones in Sunday's tiebreaker game.
Walker faces defending champion Kerri Einarson in an afternoon semifinal with the winner taking on Ontario's Rachel Homan for the championship at night.
Jones missed an attempted double takeout in the 10th end, which left Walker an open draw to score three for the win in the tiebreaker.
Manitoba and Alberta were tied for third at 9-3 after the championship round, which required a tiebreaker game to solve.
Jones, a six-time champion at the Scotties Tournament of Hearts, was chasing a record seventh title.
This report by The Canadian Press was first published Feb. 28, 2021.
The Canadian Press
Let 'er buck: Study suggests horses learn from rodeo experience, grow calmer
CALGARY — Rodeo fans love the thrill of a bronc exploding into the ring, cowboy temporarily aboard. How the horse feels about it hasn't been so clear.
Newly published research out of the University of Calgary looks at three years of roughstock events from that city's Stampede in an attempt to peer inside the mind of an animal about to let 'er buck.
"I try to understand the animal's perspective," said Ed Pajor, a professor of veterinary medicine. "We asked the question whether or not horses find participating in the rodeo to be an adversive experience or not."
Pajor and his co-authors — Christy Goldhawk from the University of Calgary and well-known animal behaviourist Temple Grandin — studied 116 horses in bareback, novice bareback, saddle bronc and novice saddle bronc events. They looked at animals about to be loaded into a trailer and taken to the ring. They also observed how the horses behaved while in the chute waiting to be unleashed.
Horses have all kinds of ways of showing they're unhappy, Pajor said. They might move back and forth, chew their lips, swish their tail, defecate, roll their eyes, paw the ground, toss their head, or rear up in protest.
The researchers found that the more people were around them, the more likely the horses were to show unease. That's probably because they spend most of their time in fields and pastures and aren't used to the bustle, Pajor said.
The other factor that affected behaviour was experience. If it wasn't their first rodeo, the horses were much less likely to act up.
"We didn't see a lot of attempts to escape. We didn't see a lot of fear-related behaviours at all," Pajor said. "The animals were pretty calm.
"The animals that had little experience were much more reactive than the animals that had lots of experience."
There could be different reasons for that, he suggested.
"We don't know if that's because they're used to the situation or whether that's because of learned helplessness — they realize there's nothing they can do and just give up."
Pajor suspects the former.
"When the cowboys came near the horses, they would certainly react and you wouldn't really see that if it was learned helplessness."
The researchers also noted that the horses' bucking performance, as revealed in the score from the rodeo judges, didn't seem to be reduced by repeated appearances as it might be if the animals had become apathetic.
That doesn't necessarily mean the horses are having a good time, said Pajor, who's also on the Stampede's animal welfare advisory board. There are a couple of ways of interpreting active behaviour in the chute, he said.
"An animal might be getting excited to perform. Or an animal might be having a fear response."
"Understanding if animals like to do something is a tricky thing to do."
Pajor knows there are different camps when it comes to rodeos and animals.
"People have very strong opinions on the use of animals for all kinds of reasons. I think no matter what we're going to use animals for, we really need to make sure that we treat them humanely.
"My job is to do the research to understand the animals' perspective."
This report by The Canadian Press was first published Feb. 28, 2021.
— By Bob Weber in Edmonton. Follow @row1960 on Twitter
The Canadian Press