Public Statement from Pastor James Coates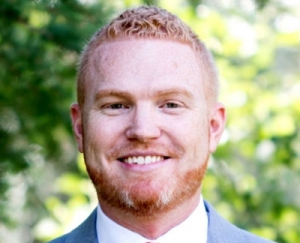 This statement from Pastor James Coates is featured on the website of Edmonton's GraceLife Church. It was updated the day he turned himself into police for violating Alberta's Health Act. Coates has been in custody since he turned himself into police on Tuesday, because he refuses to agree to the conditions of his release.
PUBLIC STATEMENT
Dear fellow Albertans,
It goes without saying this has been an incredibly difficult 11 months. The effects and ramifications of COVID-19 on our precious province are not insignificant. We sympathize with everyone who has suffered loss in this time, whether it be the loss of a loved one, or loss stemming from government lockdowns (such as economic loss or suffering as a result of being denied necessary health care).
Given the attention our church has received in recent days, we want to address the broader public on our reasons for gathering as a local church. What follows is not a theological defence. We have already addressed that sufficiently here, here, here and here (and it is primarily and predominantly obedience to our Lord and Savior Jesus Christ that has shaped our stance). Instead, what follows will shed light on our approach to what is being called a "pandemic." The reason we put "pandemic" in quotes is because the definition of a pandemic was changed about 10 years ago. At one time, a pandemic was defined as an infectious disease that resulted in a certain percentage of excess deaths over and above normal annual averages. The definition was changed in connection with H1N1 to remove this threshold. Ten years ago, COVID-19 would not have qualified as a pandemic. In fact, not even close.
When COVID-19 first appeared, we shifted to livestream and abided by most of the new government guidelines for our gatherings. But when the first declared public health emergency ended, we opened our doors and returned to nearly normal gatherings on Sunday June 21st, 2020. We did so recognizing COVID-19 was much less severe than the government had initially projected. This sentiment was reflected in the assessment of the Premier of Alberta, who deliberately referred to COVID-19 as "influenza" multiple times in a speech announcing the end of the first declared public health emergency.
In early July, it was brought to our attention that two separate individuals had attended our gatherings on two consecutive Sundays and subsequently tested positive for the virus (both cases being unrelated to each other). At that time, we did our own internal contact tracing (prior to AHS notifying us of the exposure), many of our congregants were tested, and it was determined that no transmission of the virus had taken place. Out of an abundance of caution, we shifted exclusively to livestream and shutdown all other ministries for two weeks (14 days). We did this to mitigate any further spread of COVID-19. When it was evident that no further spread had taken place, we resumed our nearly normal gatherings. Since then, we have gathered as a church each Sunday without incident (28 Sundays to date).
Having engaged in an immense amount of research, interacting with both doctors and frontline healthcare workers, it is apparent that the negative effects of the government lockdown measures on society far surpass the effects of COVID-19. The science being used to justify lockdown measures is both suspect and selective. In fact, there is no empirical evidence that lockdowns are effective in mitigating the spread of the virus. We are gravely concerned that COVID-19 is being used to fundamentally alter society and strip us all of our civil liberties. By the time the so-called "pandemic" is over, if it is ever permitted to be over, Albertans will be utterly reliant on government, instead of free, prosperous, and independent.
As such, we believe love for our neighbor demands that we exercise our civil liberties. We do not see our actions as perpetuating the longevity of COVID-19 or any other virus that will inevitably come along. If anything, we see our actions as contributing to its end – the end of destructive lockdowns and the end of the attempt to institutionalize the debilitating fear of viral infections. Our local church is clear evidence that governmental lockdowns are unnecessary. In fact, it is also evidence of how harmful they are. Without going into detail, we recently lost the life of one of our precious congregants who was denied necessary health care due to government lockdown measures.
Consider the following statistics. It is alleged that 129,075 Albertans have tested positive for the virus. That works out to just less than 3% of the population. However, it needs to be pointed out that the PCR test being used to test for COVID-19 is fraught with false positives. This is especially true, since at least until recently, Alberta was running the PCR test at 40 amplifications. As such, the number of Albertans who have actually contracted the virus is likely significantly less. It is also vital to highlight that more than 99% of those who contract the virus will fully recover.
Alberta is currently reporting 1,782 COVID-related deaths. It is critically important to articulate it this way. There is a big difference between dying from COVID and dying with COVID. But it is also critical to note that these COVID-related deaths, as tragic as they are, have not resulted in a statistically significant increase in excess deaths (and the average age of those who have died related to COVID-19 is 82, consistent with life expectancy in Alberta). Sadly, most of these individuals would have likely died due to various other lethal co-morbidities (and it immensely grieves us that in many cases they were forced to die apart from their family unnecessarily). In addition, experts estimate that deaths, in the long run, resulting from government lockdown measures will surpass COVID-related deaths 10 to 1 (e.g. premature deaths resulting from not receiving necessary health care, suicides, drug overdoses, addictions, the development of chronic health conditions, total loss of income, family breakdown, etc.). In fact, it would seem that COVID-related deaths are being treated as though they are somehow more tragic than any and all other deaths.
Many Albertans are afraid and are convinced of the efficacy of government lockdowns for two reasons: misinformation and fearmongering. The media has so pounded the COVID-19 drum since the "pandemic" began, almost exclusively emphasizing caseload and deaths, that people are fearful. So fearful, in fact, they have been convinced that yielding up their civil liberties to the government is in their best interests. It is difficult to have not lost confidence in the mainstream media. It would seem as though journalism is on life-support in our province. The media should be made up of the most thorough, discerning, and investigative people in our society. Instead, many of them seem to be serving an ideological agenda. Now more than ever, it is vital that Albertans exercise discernment when listening to the mainstream media.
What do we believe people should do? We believe they should responsibly return to their lives. Churches should open, businesses should open, families and friends should come together around meals, and people should begin to exercise their civil liberties again. Otherwise we may not get them back. In fact, some say we are on the cusp of reaching the point of no return. Protect the vulnerable, exercise reasonable precautions, but begin to live your lives again.
That said, living life comes with risks. Every time we get behind the wheel of a car, we are assuming a degree of risk. We accept that risk due to the benefits of driving. Yes, though vastly overblown, there are associated risks with COVID-19, as there are with other infections. Human life, though precious, is fragile. As such, death looms over all of us. That is why we need a message of hope. One that addresses our greatest need. That message is found in Jesus Christ. It is found in Him because all of us have sinned and have fallen short of God's perfect standard of righteousness (Rom 3:23). To sin is to violate the holiness and righteousness of God. As our Creator, He is the one who will judge us according to our deeds and no one will stand on their own merit in that judgment. Therefore, we need a substitute. One who has both lived the life we could not and died the death we deserve.
Praise be to God, there is! God the Father commissioned His Son into the world, to take upon Himself human flesh (John 1:14), being true God and true man, whereby He lived under the Law of God (Gal 4:4), fulfilled it in every respect, was tempted in all things as we are, and yet was without sin (Heb 4:15). Then, in obedience to the Father, He went to the cross, drank the full cup of the Father's wrath for the sin of all who would ever believe on His name, died, and rose again! In this way, He proved He had conquered both sin and death, our two greatest enemies. He has ascended into heaven and is now seated at the right hand of the Father (Col 3:1), awaiting the time of His Second Coming.
In the meantime, this message of salvation is to be proclaimed to all people (Matt 28:18–20). In fact, the church exists to proclaim this message! That if you would turn from your sin and believe on the Lord Jesus Christ, putting full trust in His finished work on the cross along with His resurrection from the dead, you will be saved! Not only will all of your sins be forgiven you, but you will also be credited with a perfect record of righteousness; the very righteousness of Christ (2 Cor 5:21). And so, we would urge you to be reconciled to God through His Son this day. The very one who has given you life and breath.
Should you do so, you will receive eternal life and will experience life after death (John 11:25).
Death looms over all of us. But there is a message of concrete hope, in the gospel of the Lord Jesus Christ.
Popular roller-coaster at West Edmonton Mall amusement park to be removed
Canada's largest shopping centre says a popular roller-coaster at its amusement park is being removed after nearly 40 years in operation.
West Edmonton Mall's vice-president of parks and attractions says in a statement that while the Mindbender will be missed, the mall is excited to announce it is working on new plans for the site.
The Mindbender was known as the world's tallest and longest indoor, triple-loop roller-coaster.
In 1986, three people were killed on the roller-coaster, which forced the mall to shut it down for a year for safety modifications.
Galaxyland initially opened in 1983, but was known as Fantasyland until 1995.
The indoor amusement park partnered with Hasbro in 2022 and features attractions licensed from the franchise.
This report by The Canadian Press was first published Jan. 30, 2023.
Qatar, Norway and 'The Trouble with Canada'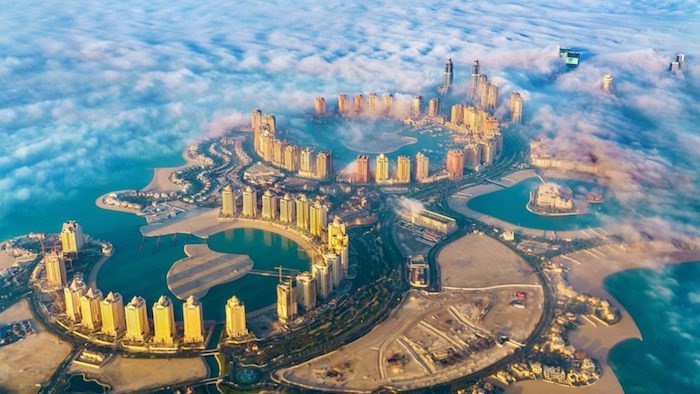 From the Canadian Energy Centre Ltd.
By David Yager
Resource developers in Canada face unique geographical, jurisdictional, regulatory and political obstacles
That Germany has given up on Canada to supply liquefied natural gas (LNG) and instead signed a massive multi-year LNG purchase agreement with Qatar has left many angry and disappointed.
Investment manager and perennial oil bull Eric Nuttall recently visited Qatar and Saudi Arabia and wrote an opinion piece for the Financial Post titled, "Canada could be as green and wealthy as Qatar and Saudi Arabia if government wakes up – Instead of vilifying the oil and gas sectors, Canada should champion them."
Nuttall described how Saudi Arabia and Qatar are investing their enormous energy wealth to make life better for their citizens. This includes decarbonizing future domestic energy supplies and making large investments in infrastructure.
Nuttall concludes, "Why is it that Qatar, a country that embraced its LNG industry, has nearly three times the number of doctors per capita than Canada? We can do it all: increase our oil and natural gas production, at the highest environmental standards anywhere in the world, thereby allowing us to help meet the world's needs while benefiting from its revenue and allowing for critical incremental investments in our national infrastructure…This could have been us."
The country most often mentioned that Albertans should emulate is Norway.
Alberta's Heritage Savings and Trust Fund has been stuck below $20 billion since it was created by Premier Peter Lougheed in 1976.
Norway's Sovereign Wealth Fund, which started 20 years later in 1996, now sits at US$1.2 trillion.
How many times have you been told that if Alberta's politicians weren't so incompetent, our province would have a much larger nest egg after 47 years?
After all, Canada and Alberta have gobs of natural gas and oil, just like Qatar and Norway.
Regrettably, that's all we have in common.
That Qatar and Norway's massive hydrocarbon assets are offshore is a massive advantage that producers in the Western Canada Sedimentary Basin will never enjoy. All pipelines are submerged. There are no surface access problems on private property, no municipal property taxes or surface rights payments, and there are no issues with First Nations regarding land claims, treaty rights and constitutional guarantees.
Being on tidewater is a huge advantage when it comes to market access, greatly reducing operating and transportation costs.
But it's more complicated than that, and has been for a long time. In 1990, Olympic athlete and businessman William G. Gairdner wrote a book titled, "The Trouble with Canada – A Citizen Speaks Out." It takes Gairdner 450 pages to explain how one of the most unique places in the world in terms of resource wealth and personal and economic opportunity was fading fast.
That was 33 years ago. Nothing has improved.
As I wrote in my own book about the early days of settlement and development, citizens expected little from their governments and got less.
Today politics increasingly involves which party will give the most voters the most money.
The book's inside front cover reads how Gairdner was concerned that Canada was already "caught between two irreconcilable styles of government, a 'top down' collectivism and a 'bottoms-up individualism;' he shows how Canadian society has been corrupted by a dangerous love affair with the former."
Everything from the constitution to official bilingualism to public health care were identified as the symptoms of a country heading in the wrong direction.
But Canadian "civil society" often regards these as accomplishments.
The constitution enshrines a federal structure that ignores representation by population in the Senate thus leaving the underpopulated regions vulnerable to the political desires of central Canada. This prohibited Alberta's closest access to tidewater for oil through Bill C48.
Official bilingualism and French cultural protection has morphed into Quebec intentionally blocking Atlantic tidewater access for western Canadian oil and gas.
In the same country!
Another election will soon be fought in Alberta over sustaining a mediocre public health care system that continues to slide in international rankings of cost and accessibility.
What's remarkable about comparing Canada to Norway or Qatar for missed hydrocarbon export opportunities is how many are convinced that the Canadian way of doing things is equal, if not superior, to that of other countries.
But neither Norway or Qatar have the geographical, jurisdictional, regulatory and political obstacles that impair resource development in Canada.
Norway has over 1,000 years of history shared by a relatively homogenous population with similar views on many issues. Norway has a clear sense of its national identity.
As a country, Canada has only 156 years in its current form and is comprised of Indigenous people and newcomers from all over the world who are still getting to know each other.
In the endless pursuit of politeness, today's Canada recognizes multiple nations within its borders.
Norway and Qatar only have one.
While relatively new as a country, Qatar is ruled by a "semi-constitutional" monarchy where the major decisions about economic development are made by a handful of people.
Canada has three layers of elected governments – federal, provincial and municipal – that have turned jurisdictional disputes, excessive regulation, and transferring more of everything to the public sector into an industry.
Regrettably, saying that Canada should be more like Norway or Qatar without understanding why it can't be deflects attention away from our challenges and solutions.
David Yager is an oilfield service executive, oil and gas writer, and energy policy analyst. He is author of  From Miracle to Menace – Alberta, A Carbon Story.