Arrest made and child rescued in cross-border investigation
February 19, 2021
Child rescued in cross-border investigation

Calgary… A 37-year-old Fort St. John man has been arrested by ALERT's Internet Child Exploitation unit for allegedly offending upon his daughter.
Following up on a tip, that was initially submitted to the Internet Child Exploitation (ICE) team based in Calgary, investigators were able to identify a B.C. suspect allegedly uploading child sexual abuse materials online. Further investigation revealed the photos were of the suspect's young daughter.
ICE alleges that the suspect had been distributing the photos to another user online. The suspect was arrested on February 8, 2021.
"Our primary concern was the health and well-being of that child. Once we received that tip, our investigators sprang into action and made an arrest as quickly as possible," said Sgt. Randy Poon, ALERT ICE.
"These types of crimes don't respect borders or boundaries. The cooperation and enforcement between partners needs to be seamless and this file is an example of the efforts underway to detect, deter and investigate child exploitation files," said Cpl. Madonna Saunderson, RCMP B.C. North District.
Law enforcement from across Canada, including ICE, the Calgary Police Service, Fort St. John RCMP, RCMP's National Child Exploitation Coordination Centre, and United States' National Centre for Missing and Exploited Children, collaborated on the investigation.
The suspect's name is not being released in order to protect the identity of the victim. The victim and family members are receiving help from a variety of specialized support services, and children's services is involved.
A number of computer and electronic devices were seized for forensic analysis. ICE's investigation is ongoing.
The 37-year-old man has been charged with:
Making child pornography;
Distributing child pornography;
Possessing child pornography;
Accessing child pornography; and
Several firearms offences.
Anyone with information about this case or any child exploitation situation is asked to contact their local police or to report their concern anonymously at www.cybertip.ca.
ALERT was established and is funded by the Alberta Government and is a compilation of the province's most sophisticated law enforcement resources committed to tackling serious and organized crime.
­
­­
Alberta supports the development of Small Modular Nuclear Reactors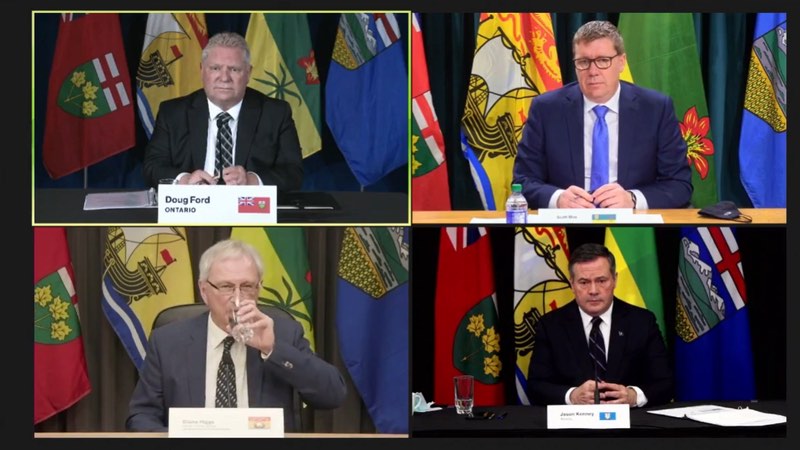 Alberta signs small modular nuclear reactor MOU
Alberta has signed a memorandum of understanding (MOU) with New Brunswick, Ontario and Saskatchewan to support the development of small modular nuclear reactors (SMRs).
Premier Jason Kenney signed the MOU, previously signed by the three other provinces, on April 14. He joined New Brunswick Premier Blaine Higgs, Ontario Premier Doug Ford and Saskatchewan Premier Scott Moe at a virtual event where the premiers shared the findings of a study that examined the feasibility of SMRs in Canada.
"Alberta has always been committed to clean, affordable energy. Small modular reactors are an exciting new technology that could be used in the future to significantly cut greenhouse gas emissions, for example by generating power for Canadian oilsands producers. Nuclear is the cleanest form of electricity production, and with SMRs is now more affordable and scalable for industrial use. We are excited to be part of this group that will help develop Canadian SMR technology."
"Today's announcement confirms the commitment of our provinces to advancing SMRs as a clean energy option, leveraging the strength and knowledge of each of our jurisdictions. This study confirms the feasibility of small modular reactors in Canada and outlines a path forward to deploy this new clean, safe, reliable and competitively priced power. This new technology will help attract investment, create high-skilled jobs and contribute to our growing economy."
"Our government believes the best way to ensure that Canada becomes a leader in advanced small modular reactor development and deployment is through continued engagement and partnerships. New Brunswick has already attracted two tremendous vendors in ARC Clean Energy Canada and Moltex Energy who are now developing their capacity and generating local economic development in the province. New Brunswick is well-positioned to be a world leader in the SMR field."
"It is important that our provinces take these next steps together to continue leading the development of cutting-edge small modular reactors for the benefit of future generations. Ontario is home to a world-class nuclear industry, which we will leverage as we continue our critical work on this innovative technology in order to provide affordable, reliable, safe and clean energy while unlocking tremendous economic potential across the country."
With the addition of Alberta to the MOU, all provinces involved have agreed to collaborate on the advancement of SMRs as a clean energy option to address climate change and regional energy demands while supporting economic growth and innovation.
The SMR Feasibility Study, formally requested as part of the MOU in December 2019, concludes that the development of SMRs would support domestic energy needs, curb greenhouse gas emissions and position Canada as a global leader in this emerging technology. SMRs are nuclear reactors that produce 300 megawatts of electricity or less. They can support large established grids, small grids, remote off-grid communities and resource projects.
The study, conducted by Ontario Power Generation, Bruce Power, NB Power and SaskPower, identifies three streams of SMR project proposals for consideration by the governments of Ontario, New Brunswick and Saskatchewan.
Stream 1 proposes a first grid-scale SMR project of approximately 300 megawatts constructed at the Darlington nuclear site in Ontario by 2028. Subsequent units in Saskatchewan would follow, with the first SMR projected to be in service in 2032.
Stream 2 involves two fourth generation advanced small modular reactors that would be developed in New Brunswick through the construction of demonstration units at the Point Lepreau Nuclear Generating Station. By fostering collaboration among the various research, manufacturing, federal and provincial agencies, an initial ARC Clean Energy demonstration unit plans to be ready by 2030.
Moltex Energy Inc.'s waste recycling facility and reactor is preparing to be ready by the early 2030s. Through ongoing support and collaborations, these advanced technologies could start being deployed as early as 2030 in support of the industrial needs in areas like Saskatchewan, Alberta and around the globe.
Stream 3 proposes a new class of micro-SMRs designed primarily to replace the use of diesel in remote communities and mines. A five-megawatt gas-cooled demonstration project is underway at Chalk River, Ont., with plans to be in service by 2026.
The report identifies the potential for all three streams to create employment and economic growth benefits for Canada, as well as opportunities to export technology and expertise to address global issues such as climate change and energy reliability.
The next action identified in the MOU is the development of a joint strategic plan, to be drafted by the governments of Alberta, New Brunswick, Ontario and Saskatchewan. The plan is expected to be completed this spring.
The partner provinces will continue to work together and across the nuclear industry to help ensure Canada remains at the forefront of nuclear innovation while creating new opportunities for jobs, economic growth, innovation and a lower-carbon future.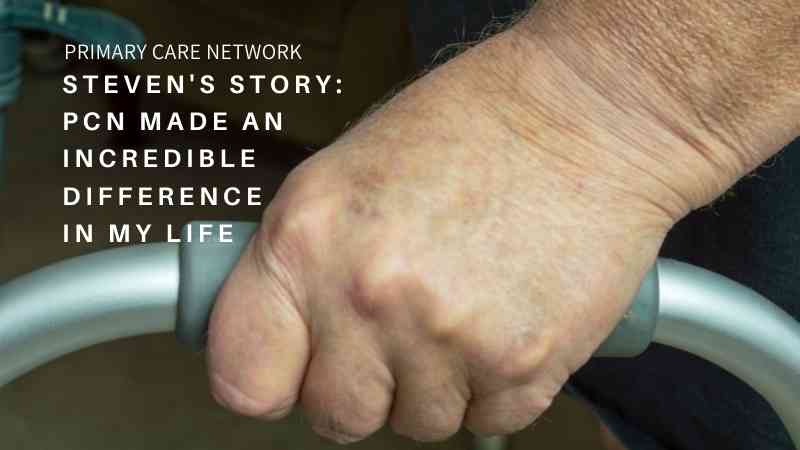 Every day is a new day!
Life was challenging for Steven after a series of 5 heart attacks that have affected his physical and mental health over the last 10 to 12 years. Steven became quite isolated and had little interaction with anyone.  He was on a number of medications which changed over time, yet he never felt good. He also tried different doctors and finally ended up with one who referred him to the RDPCN. He has taken both the Happiness program and the Moving on with Persistent Pain program twice, and also taken Health Basics, Anxiety to Calm, Quit Smoking, and used the services of a pharmacist and mental health counselor.
The PCN staff has connected him with other community resources such as the Golden Circle. His medication has been decreased and he has gained perspective on different healthy solutions to his challenges.
Steven says the PCN has made a tremendous difference in his life. He has gained social skills and confidence which started through interacting with the PCN staff.  Gradually he has put his foot forward and used the skills he learned to connect with other people and programs.  He is a very different person than he was two years ago. It is much easier for him to talk to people. He does lots of walking using his walker. And he has a much healthier perspective: Every day is a new day and he makes the most of it!
Steven's wife and daughter have attended PCN programs on his recommendation and loved them. Steven says every connection with the PCN has been is very positive and very educational!
Click here to learn more about the Red Deer Primary Care Network.
Cick here to read more success stories from the PCN.