Province Bighorn Country public info sessions are on again
From the Province of Alberta
Bighorn Country public info sessions restart
The Provincial Government has rescheduled four public information sessions on the Bighorn Country proposal for Feb. 1 – 4.
In order to ensure Albertans have information on the proposed mix of parks and public lands in the Bighorn region, public information sessions are now scheduled for Drayton Valley, Edmonton, Red Deer and Sundre. Participants will have the opportunity to talk to program staff, view maps of the region, and submit feedback directly at more than 30 information stations.
"Many Albertans are deeply passionate about the Bighorn – that's why we are consulting with all Albertans on a proposal for Bighorn Country. Already, we've engaged more than 50,000 Albertans and restarting these information sessions will allow us to reach even more. These sessions will make sure Albertans can ask questions, learn more about the proposal and share their views."
Public information sessions will be held:
Drayton Valley
Friday, Feb. 1
Clean Energy Technology Centre Map
5400 22 Avenue
Drayton Valley
4 p.m. – 7 p.m.
Edmonton
Saturday, Feb. 2
Polish Hall Map
10960 104 Street
Edmonton
1 p.m. – 4 p.m.
Red Deer
Sunday, Feb. 3
Westerner Centre Map
4847A 19 Street
Red Deer
1 p.m. – 4 p.m.
Sundre
Monday, Feb. 4
Royal Canadian Legion Map
135 6 Street SE
Sundre
4 p.m. – 7 p.m.
Each of the sites have undergone a safety and security review. People can also review the proposal and provide feedback online by visiting talkaep.alberta.ca. The deadline for submitting feedback is Feb. 1
Quick facts
Bighorn Country includes public lands from the boundary of Banff National Park eastward towards Drayton Valley. It includes Clearwater County, most of Brazeau County and the current Bighorn Backcountry management area.
The Bighorn region is recognized for its scenic beauty and natural diversity. It includes scenic mountains and foothills, rare plants and key habitat for numerous species at risk such as grizzly bear, wolverine, harlequin duck, Athabasca rainbow trout and bull trout.
The headwaters of the North Saskatchewan River and Red Deer River are located within Bighorn Country, providing clean drinking water to more than one million Albertans.
Sharing this busy landscape is a wide variety of recreation and tourism activities. Hunting and fishing are popular, as well as camping, hiking, off-highway vehicle use, horseback riding, ice climbing and cross-country skiing.
The Bighorn Country proposal includes new, expanded or amended parks, protected areas and public land use zones. This system of public lands is intended to provide a range of opportunities that suits the settings and demands of the region.
The proposal means no significant change to recreation activities, but offers $40 million in new investment to improve services and infrastructure such as campsites, parking lots, trails and staging areas.
The proposal supports continued practice of traditional uses and the exercise of treaty rights by Indigenous Peoples.
Tourism Development
Tourism is an important contributor to the region's economy and Bighorn Country possesses unrealised tourism potential.
Modifying existing land designations could provide for different types of tourism development. Combined, these could support new opportunities, directly bene tting businesses and the local economy. Appropriate commercial recreation and tourism development could be identi ed through the parks planning process, including public consultation and engagement.
Bighorn Wildland Provincial Park
• Would conserve nature and allow low-impact backcountry recreation activities and services provided by both the public and private sectors.
• Focus on high-quality hunting, shing and other nature-based recreation experiences.
• Equestrian and off-highway vehicle use would continue, where appropriate, on designated trails.
Snow Creek Provincial Recreation Area
Minor expansion would allow development of winter tourism activities, potentially including a Nordic ski trail system.
Could provide a staging area for snowmobiles to access adjacent trails.
Kiska-Willson Public Land Use Zone
Would continue to provide a large network of trails for motorized and non-motorized use.
Would continue to support exploration for, and development of, coal, limestone and other resources.
The northern portion would provide commercial recreation and tourism opportunities, while the southern portion would focus on low-impact backcountry recreation and tourism.


West Country Public Land Use Zone
Trails and camping areas would remain open. Future recreation management planning is needed to thoughtfully manage impacts of recreation activities on other land uses and the environment.
Would continue to permit industrial uses, such as forestry and energy, and existing public land recreation areas would remain.
Recreation planning may include new trails, staging areas and other infrastructure, including support for commercial recreation and tourism development.


Bighorn Dam Provincial Recreation Area
Focus would be on providing trails, staging areas and campgrounds to suit different recreation and tourism uses.
OHV and snowmobile use would be permitted on designated trails, and a staging area would link campgrounds to the existing trail network in surrounding areas.


Hummingbird Provincial Recreation Area
An important campground and staging area that provides access to the Bighorn Wildland Provincial Park or the Kiska-Willson Public Land Use Zone.
Focus would be on providing trails, staging areas and campgrounds to suit different recreation and tourism uses.


Shunda Provincial Recreation Area
Would expand and consolidate Fish Lake and Goldeye Lake Provincial Recreation Areas.
Focus would be on maintaining, enhancing and providing new facilities and infrastructure to suit diverse recreation and tourism uses.
David Thompson Provincial Park
• Would incorporate the Thompson Creek and Kootenay Plains Provincial Recreation Areas and the Kootenay Plains Ecological Reserve.
• Would offer a number of front country experiences and connect visitors with the Bighorn Wildland Provincial Park.
• Focus would be on developing services, facilities and infrastructure to support current and future demand for recreation and tourism opportunities while prioritizing conservation.
North Saskatchewan River Provincial Park
Would protect important natural landscapes that are unique to Bighorn Country.
Would provide opportunities for water-based recreation, hiking, mountain biking and equestrian uses.
Parks management planning would help determine the need for speci c trails and infrastructure to support conservation, recreation, tourism and education.


Ya Ha Tinda Provincial Park

• Ya Ha Tinda Provincial Park contains diverse landscape types and a wide range of experiences.

• It is an important staging area for the Bighorn Wildland Provincial Park, providing access for equestrian and other recreational uses.
Have Your Say Today
Visit talkAEP.alberta.ca today to give us your feedback on the Bighorn Country proposal.
Consultation will be open from November 23, 2018 to January 31, 2019. Over this period, we will gain your input on the future of the Bighorn area.
If we proceed, further consultation would be held to inform recreation and management planning.
"With success comes challenge." Premier Smith to Alberta Municipalities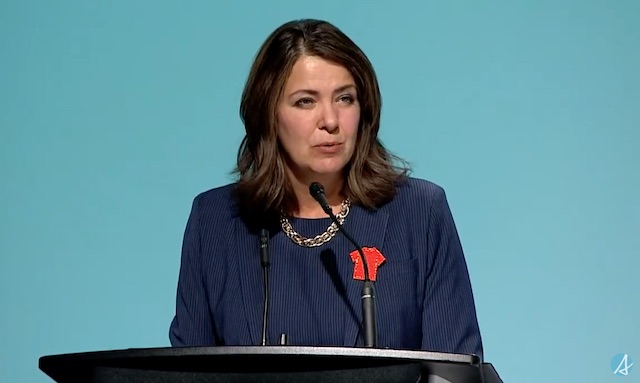 Premier Danielle Smith delivered a keynote address at the 2023 Alberta Municipalities Convention in Edmonton.
Running Reins Ranch in Red Deer County picks up $250,000 grant from province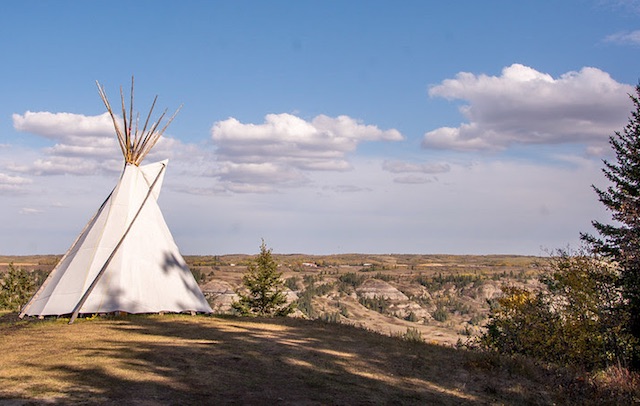 Running Reins Ranch partners with members of the local Indigenous community to set-up teepee accommodations and host regular cultural programming for guests.
Tourism investment fuels growth in rural Alberta
Alberta's government continues to support regional tourism opportunities across the province, generating jobs and new tourism destinations for locals and visitors alike.
Ahead of World Tourism Day 2023, Minister of Tourism and Sport Joseph Schow visited Running Reins Ranch to see first-hand how tourism investment grants are making a difference in the lives of Albertans.
"Alberta's government is proud to invest in growing visitor destinations like Running Reins Ranch that celebrate the richness and diversity of Alberta's rural destinations and provide a sustainable tourism experience for visitors to enjoy."
As part of the Tourism Investment Program, Running Reins Ranch received a $250,000 grant from Travel Alberta.
"Our investment will support the building of additional unique accommodations at the ranch that will triple their capacity, emphasize their year-round offerings and create five new full-time jobs. This investment in Running Reins Ranch is a perfect example of how Travel Alberta is driving tourism growth in rural communities across the province."
Running Reins is located east of Innisfail, offering cabin and teepee accommodations and a wide range of outdoor activities for visitors looking to combine the beauty of the Prairies with farm experiences for a one-of-a-kind getaway.
Right to Left: Minister of Tourism and Sport Joseph Schow, Owners of Running Reins Ranch Terry and Janice Scott, and team member Grace Finlan.
"This funding is a game-changer for us and our business. We are excited to bring our vision to life and provide visitors with unforgettable experiences while supporting the economic growth of the surrounding community."
Tourism is Alberta's No. 1 service export sector. In 2019, Alberta welcomed 34.6 million visitors, generating $10.1 billion in expenditures and supporting more than 80,000 full-time jobs. The Tourism Investment Program is Travel Alberta's commitment to investing $15 million annually with communities and operators to develop the province's tourism sector. Developing Alberta's rural and agri-tourism sector is an essential component of the government's efforts to grow Alberta's tourism economy to more than $20 billion by 2035.
Quick facts
In 2022-23, Travel Alberta funded 166 projects across 73 communities – about 75 per cent of the projects and 70 per cent of the funding were in smaller urban and rural areas of the province.
In December 2022, Alberta's government released its Economic Development in Rural Alberta Plan, with supporting initiatives that demonstrate the government's commitment to building healthy and prosperous communities across rural Alberta and Indigenous communities.