Province delays almost all Step 2 cautionary measures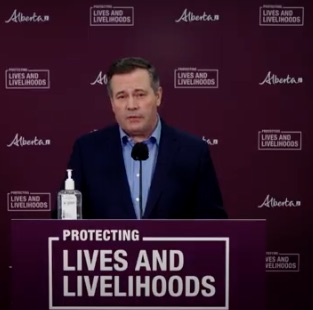 From the Province of Alberta
As a cautionary measure, changes to current restrictions for retail, children's sports, and hotels, banquets, community halls and conference centres have been delayed until Step 3.
Step 2: Hospitalization benchmark – 450 and declining
Libraries
These facilities can now open but must limit capacity to 15 per cent of fire code occupancy, not including staff.
Indoor fitness (no change to outdoor fitness):
Unsupervised low intensity individual and group exercises are now allowed by appointment only.
Mandatory physical distance of three metres is required between participants, including coaches and trainers, at all times, and masks must be worn at all times by trainers and those participating in low-intensity activities.
All indoor fitness must be pre-registered – no drop-ins allowed.
Low-intensity exercises include weightlifting, low-intensity dance classes, yoga, barre and indoor climbing, as well as the low-intensity use of treadmills, ellipticals and related equipment.
High-intensity activities, including running, spin and high-intensity interval training, continue to be allowed only on a one-on-one with a trainer basis, or training with a household and one trainer.
Additional details on the current restrictions is outlined on alberta.ca.
A decision on Step 3 will be made after at least three weeks of evaluation to assess the spread of COVID-19. Metrics based on cases and growth, including variant cases, are being monitored and will also be used to guide any decisions around the need to pause further steps or potentially increase restrictions.
Alberta's government is responding to the COVID-19 pandemic by protecting lives and livelihoods with precise measures to bend the curve, sustain small businesses and protect Alberta's health-care system.
"With success comes challenge." Premier Smith to Alberta Municipalities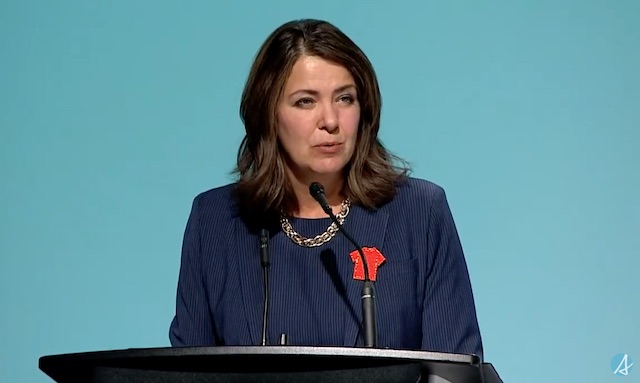 Premier Danielle Smith delivered a keynote address at the 2023 Alberta Municipalities Convention in Edmonton.
Running Reins Ranch in Red Deer County picks up $250,000 grant from province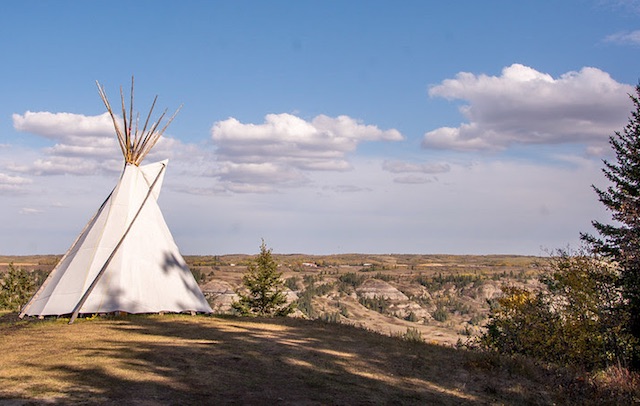 Running Reins Ranch partners with members of the local Indigenous community to set-up teepee accommodations and host regular cultural programming for guests.
Tourism investment fuels growth in rural Alberta
Alberta's government continues to support regional tourism opportunities across the province, generating jobs and new tourism destinations for locals and visitors alike.
Ahead of World Tourism Day 2023, Minister of Tourism and Sport Joseph Schow visited Running Reins Ranch to see first-hand how tourism investment grants are making a difference in the lives of Albertans.
"Alberta's government is proud to invest in growing visitor destinations like Running Reins Ranch that celebrate the richness and diversity of Alberta's rural destinations and provide a sustainable tourism experience for visitors to enjoy."
As part of the Tourism Investment Program, Running Reins Ranch received a $250,000 grant from Travel Alberta.
"Our investment will support the building of additional unique accommodations at the ranch that will triple their capacity, emphasize their year-round offerings and create five new full-time jobs. This investment in Running Reins Ranch is a perfect example of how Travel Alberta is driving tourism growth in rural communities across the province."
Running Reins is located east of Innisfail, offering cabin and teepee accommodations and a wide range of outdoor activities for visitors looking to combine the beauty of the Prairies with farm experiences for a one-of-a-kind getaway.
Right to Left: Minister of Tourism and Sport Joseph Schow, Owners of Running Reins Ranch Terry and Janice Scott, and team member Grace Finlan.
"This funding is a game-changer for us and our business. We are excited to bring our vision to life and provide visitors with unforgettable experiences while supporting the economic growth of the surrounding community."
Tourism is Alberta's No. 1 service export sector. In 2019, Alberta welcomed 34.6 million visitors, generating $10.1 billion in expenditures and supporting more than 80,000 full-time jobs. The Tourism Investment Program is Travel Alberta's commitment to investing $15 million annually with communities and operators to develop the province's tourism sector. Developing Alberta's rural and agri-tourism sector is an essential component of the government's efforts to grow Alberta's tourism economy to more than $20 billion by 2035.
Quick facts
In 2022-23, Travel Alberta funded 166 projects across 73 communities – about 75 per cent of the projects and 70 per cent of the funding were in smaller urban and rural areas of the province.
In December 2022, Alberta's government released its Economic Development in Rural Alberta Plan, with supporting initiatives that demonstrate the government's commitment to building healthy and prosperous communities across rural Alberta and Indigenous communities.